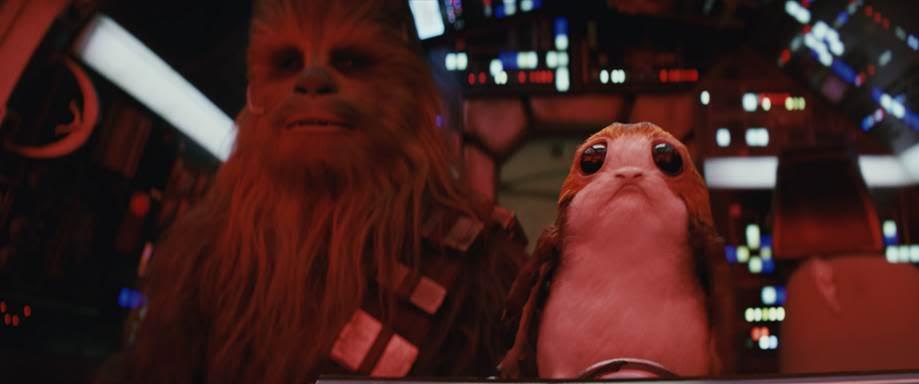 You guys …. do you even realize we are just a mere FOUR months away from the next Star Wars movie? After waiting so long, I feel like it's really sneaking up on us. And I didn't realize it until I saw the announcements for Force Friday II.
Perhaps you remember the first Force Friday – the day when Star Wars: The Force Awakens merchandise became available for sale a few months before the movie's release. People went a little nuts! This year's Force Friday will probably be a little more calm, but I'll still be paying attention because Star Wars will be announcing some new characters (like the adorable Porgs in the above photo)!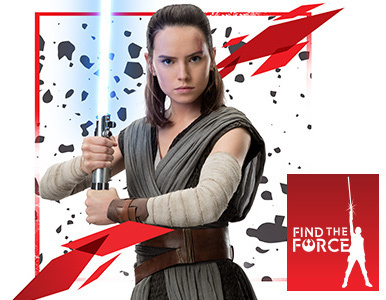 From September 1-3, retailers around the world will invite fans to Find the Force by taking part in an augmented reality treasure hunt. Here's how it works: first, download the Star Wars App, which is your one-stop-shop for all things Star Wars (those who already have the app will need to download the latest version). Then, visit any one of 20,000 participating retail locations to find a graphic that contains the Find the Force logo. When you scan the graphic using the Star Wars App, you'll reveal a character, who through augmented reality, will appear in the room with you. You can then take photos, record videos, and share the experience on social media. Come back each day to reveal new characters (15 in total across the program's three-day run).
Retail locations include Disney Store, Target, Walmart, Staples, Petco, Toys R Us, and many many more.
By sharing photos or videos featuring the in-store AR characters on Twitter or Instagram using #FindtheForce and #Sweepstakes throughout Force Friday II weekend, fans in select global markets can participate in a sweepstakes for the chance to win the ultimate fan experience: tickets to the Star Wars: The Last Jedi premiere in December.
For more information about Find the Force, participating retailers, and a how-to video, visit www.starwars.com/findtheforce.