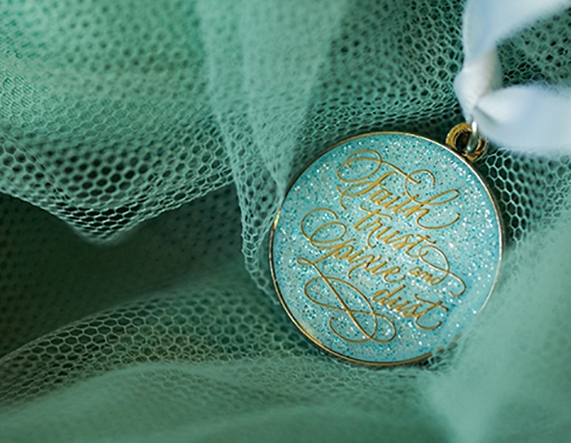 Disney Bride Bianca is planning a Disneyland wedding at Disney's Grand Californian Hotel for 2019.
Most brides and grooms won't go through the process of canceling or postponing a wedding, which I wouldn't wish on my worst enemy.
However, there are some of us who will. I'm writing this article from a place of experience, and I truly hope it helps someone out there to feel a tiny bit better.
What You Need to Know About Postponing or Cancelling Your Disney Wedding

Life can come at you fast, plans don't always work out, or a family tragedy can strike and rock your foundation – and your wedding plans – to the core.

September 27, 2018 was my "for sure" wedding date. After going back and forth on our venues, date, and the best package for us, we settled on the date – our ninth dating anniversary – and decided to upgrade our Escape to a Wishes wedding.

We decided to upgrade to be able to have more friends and family, but also because we had a family emergency. It was a sad time but I was also happy I could invite my extended family. I got support from friends and family to help ease my anxiety and embarrassment about the delayed wedding plans.

We did all the things involved with planning, from taking engagement photos to designing our wedding invitations. I was excited, a little nervous, and a bit stressed about all the details in between. Our big day was getting closer.

But then, in a tragic turn of events, my fiancé's father passed away suddenly and very unexpectedly the day before our scheduled planning session. My heart felt broken in so many ways. We decided to cancel our wedding plans and focus on healing through the grief before starting over.

Once we knew we had to cancel, the first thing I did was notify our Disney's Fairy Tale Wedding planner that we had to make some changes and possibly cancel, and she was incredibly understanding. They were able to cancel our contract until we made a decision later down the line.

Another highly important thing you should do if you need to postpone or cancel is contact your vendors ASAP. You might find they can keep your deposits for a future date, and also the vendors can fill your date with new customers so they don't lose out on business. This includes everyone from your outside planner, florist, DJ, hair and makeup glam squad, and photographer. You will find the sooner you let them know, the better, and generally you will find it will be handled with consideration and understanding.

It is also very important you look over your vendor contracts to see what you are entitled to, in terms of refunds. This will vary for each couple and may factor in certain things like how far out your event was, how much money you put down, etc. In some circumstances you may not be able to get your deposit (or full payment) back, which might hinder future plans. You can always discuss options with your vendors, but be sure to read over your contract before you contact them.

After you have contacted your vendors, alert your guests next. We sent out a letter to our guests and luckily it was met with understanding and love.

What would've been our big day has now passed. It was our nine year anniversary and we spent it together, enjoying Disneyland and we even ordered a custom cake. As we were enjoying our cake, our Disney's Fairy Tale Wedding planner called to let us know our date and in-park locations for our new wedding date had been approved! The next day we got a major surprise – some dear friends took us to Club 33.

It was the most magical anniversary we have ever had. It was also very emotional. My mind wandered to the many "what if's" like "this would've been about the time we would've gotten married." However, it was still a trip I'll never forget, and now we can go forward with our exciting new wedding plans. My heart was full and even though there were a few tears, it was as perfect as it could be.

Recently, there have been many times where I felt like our new plans were better for us afterall. It all came together in a way that felt truly meant to be. If you are going through something similar, have hope! This process was rough but in the end it turned out even better than we could've imagined.

"Have faith in your dreams and someday your rainbow will come smiling through" — Cinderella