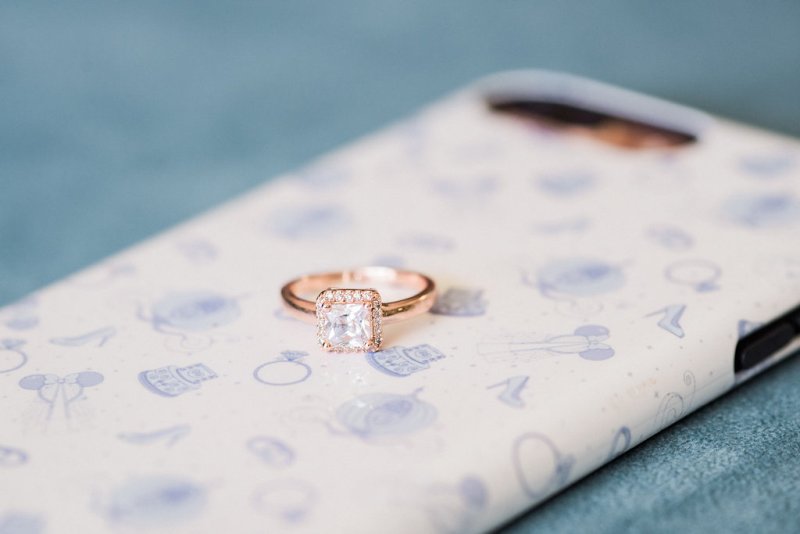 Now that it has been a few years, I can easily look back on the period of time I was engaged to be married and say it was one of the happiest and most exciting time of my life. Just a few days ago we were decorating our tree together and I pulled out a bunch of "Just Engaged" ornaments our families got for us that Christmas. I bet my friends and family loved when I was engaged, too, because I was so easy to shop for! There are so many cute and unique gifts for Disney Brides (and grooms, too), you'll wish you could be engaged forever!
A lot of these gifts are great for Just Married couples as well, even a couple years past the wedding date. That's the fun thing about getting married at Disney … once you're a Disney Bride, you're always a Disney Bride! Here's a collection of some of my favorite things for Disney Brides. They would make great gifts, or a fun treat for yourself!
This post contains affiliate links.

Gift Guide for Disney Brides

1. Disney Traditions Mickey and Minnie Wedding
2. Engaged at the Castle T-Shirt
3. Disney Bride tank top
4. Castle Toasting Flutes
5. Mickey and Minnie Personalized Date Blocks
6. Cinderella Glass Slipper by Arribas
7. Lenox Disney's Showcase Minnie's Dream Wedding
8. Disney Love Story Fleece Photo Blanket
9. Disney Parks Mickey Minnie Mouse Wedding Figurine Dome Ornament
10. Disney "Wifey" Shirt
More items I love:
Disney's Fairy Tale Weddings (Instrumental) – This CD has some of your favorite Disney love songs as instrumentals. A very popular item for playing before and during Disney wedding ceremonies and pre-receptions.

The Budget-Savvy Wedding Planner & Organizer – Written by my friend Jessica, this comprehensive book is all you need to plan a wedding (well … aside from my course).
Kate Spade New York Bridal Planner – Every bride-to-be needs a planning binder, and this new design from Kate Spade is both functional and chic.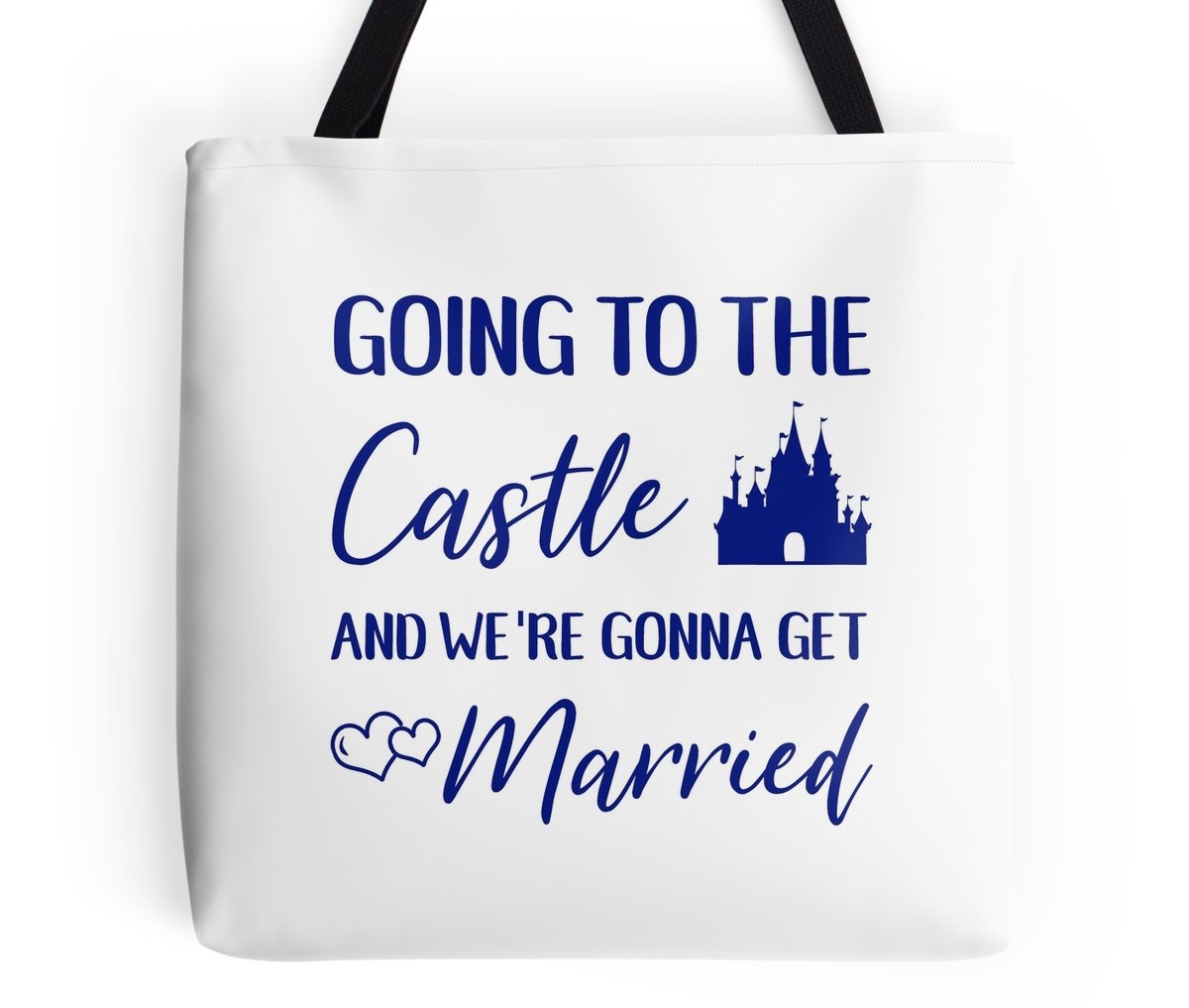 Going to the Castle Tote Bag – And of course, you need a cute bag to carry around your books and binders and Disney planning pages! This tote bag from RedBubble does the job nicely (and I designed it!).
Cinderella Women's Bridal Plush Robe – This officially licensed robe is just perfect for Disney weddings! There's a Minnie Mouse one, too!
More great gift ideas for Disney weddings: