This post contains affiliate links.
Photo source: The Budget Savvy Bride
Disney Bride Yvette is planning a Disneyland wedding at the Rose Court Garden for April 2018.
We wanted our wedding to bring our family and friends together and yet there are many traditional wedding games that I detest. Garter toss? Yuck! Boutique toss? I don't want to put the single ladies on the spot like that. Dancing? The Rose Court Garden can't accommodate a dance floor so there's no reason to hire a DJ. At first I was a bit bummed out by this yet this encouraged me to find new ways to entertain our guests. Here are some non-traditional reception ideas that I'm using to make our wedding collaborative, interactive, and fun for our guests!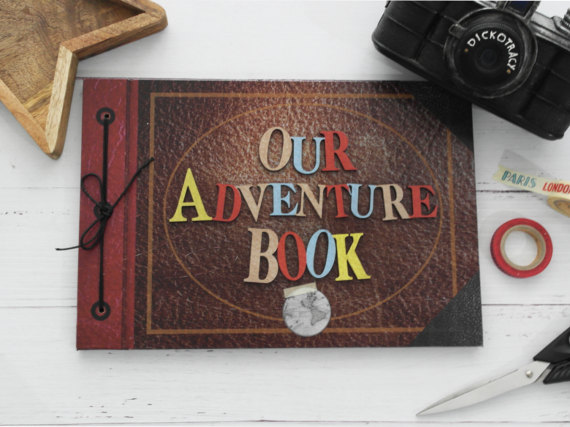 Photo source: Scraperia
Scrapbooking
Pre-reception hour can sometimes get a bit boring. Besides providing some snacks and rum punch for our guests I thought offering a scrapbooking table would liven up pre-reception hour. I purchased a replica Adventure Book from UP and the first few pages showcase the wonderful four years my fiancé and I have spent together. Our guests will be able to peer through our past adventures and add their own page to our Adventure Book! I also plan to place a suggestion jar next to our scrapbook so family and friends can offer ideas for our future adventures as a married couple.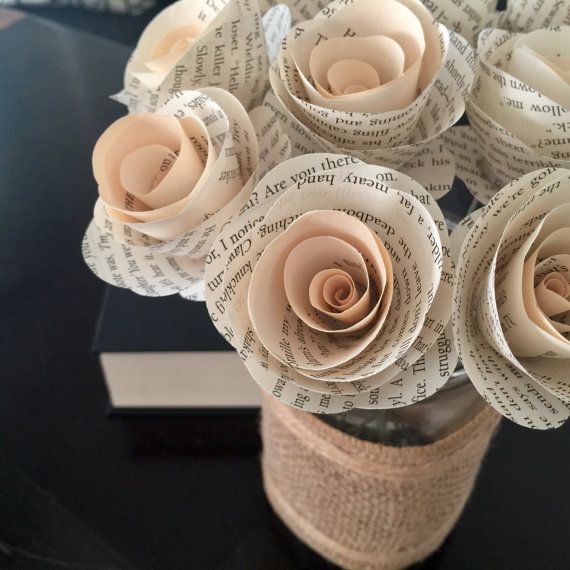 Photo Source: PagesGarden
Painting the Roses Red
If the scrapbooking table becomes too busy we are offering roses made out of book pages for painting. I know our flower girls are going to love this craft and although this activity is mostly aimed for kids, it is open to anybody who enjoys art. What's better than painting the roses red for an Alice in Wonderland themed wedding?
Escort Card Quizzes
Before our reception opens up we plan to have our wedding guests decipher a mathematical equation on their escort cards. It is only then that one will be able to find their seat. Oh, the joys of marrying an engineer!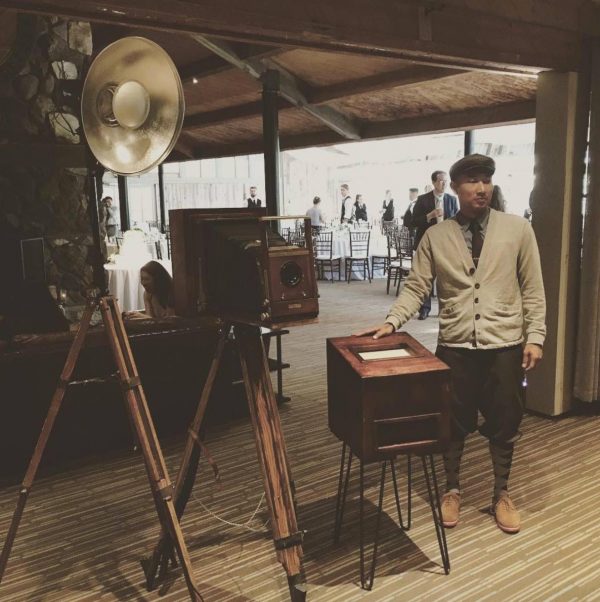 Photo Source: Party Works Interactive
Vintage Photo Booth
I'm hosting an outdoor photo-booth because who doesn't love striking a pose with your friends? Group photographs with props are a fun way to get people off their feet right into the thick of the party.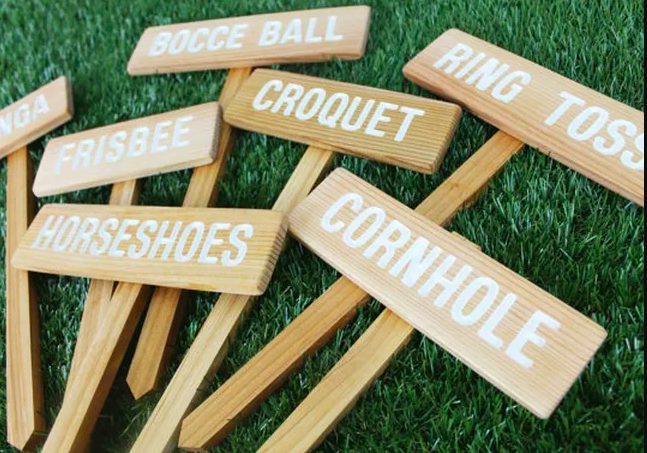 Photo Source: Giganto Games
Lawn Games
I found a cool company based in Anaheim that rents various lawn games. To make the games more interesting I'm going to offer prizes to encourage that competitiveness drive in attendees. This is also a great way to encourage mingling between our family and friends.
Photo Source: Disney Fine Art Photography
Hidden Mickeys
The Disneyland Fairy Tale Wedding team gave me the great idea of having the children play a Hidden Mickeys treasure hunt. Our fabulous decor and floral specialist have incorporated numerous hidden Mickeys in the floral and food.
If typical wedding traditions aren't your thing then create your own fun itinerary. Have fun and make everlasting memories with your wedding guests!