Photo by Heidi Ryder
After nearly 11 months of planning, I have heard all kinds of responses from people regarding our Disneyland wedding. Luckily I haven't received any negative feedback, but I am really surprised at some of the myths people have about getting married at Disneyland.  So, I thought I would take this time to address some of the typical responses – or myths – I hear when I say the phrase: "We are getting married at the Disneyland Resort."
Myth #1: I didn't know Disneyland offered weddings.
Not only does The Disneyland Resort offer weddings but they offer wedding ceremonies at all three hotels and both parks. All three hotels have several ballrooms, and at least two of the three hotels have gorgeous outdoor spaces. If you have a little more funds you can get married in Disney's California Adventure with World of Color behind you and have your reception at the Animation Building. For an in-park wedding, you can even add an attraction experience for your guests, like couple Jennifer and Peter did. If your budget is a little more plentiful, Disneyland offers beautiful nighttime ceremonies in front of Sleeping Beauty's Castle with a reception on the It's a Small World mall.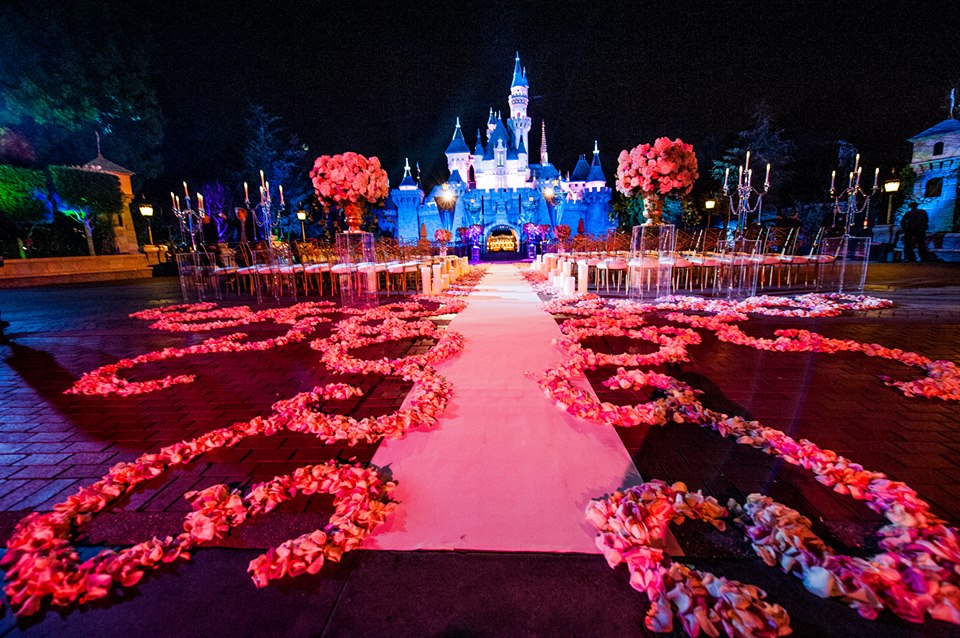 Photo from Disney's Fairy Tale Weddings TV Special
Myth #2: Wow, getting married at The Disneyland Resort must be costing you a small fortune.
Castle weddings excluded, there are certainly plenty of affordable options for weddings at The Disneyland Resort. First of all, the Escape Package provides you everything you need for a small wedding and reception for up to 20 people for $6,000.* Otherwise, Disneyland Resort weddings start at $15,000.* This is much less than the average cost of weddings in Orange County, CA, which in 2017 was $36,745. (And yes, it is possible to stay at the minimum or at least very close and still have a beautiful wedding.)
*Minimum expenditure with room block guarantee. Pricing accurate at the time of publication and is subject to change at any time.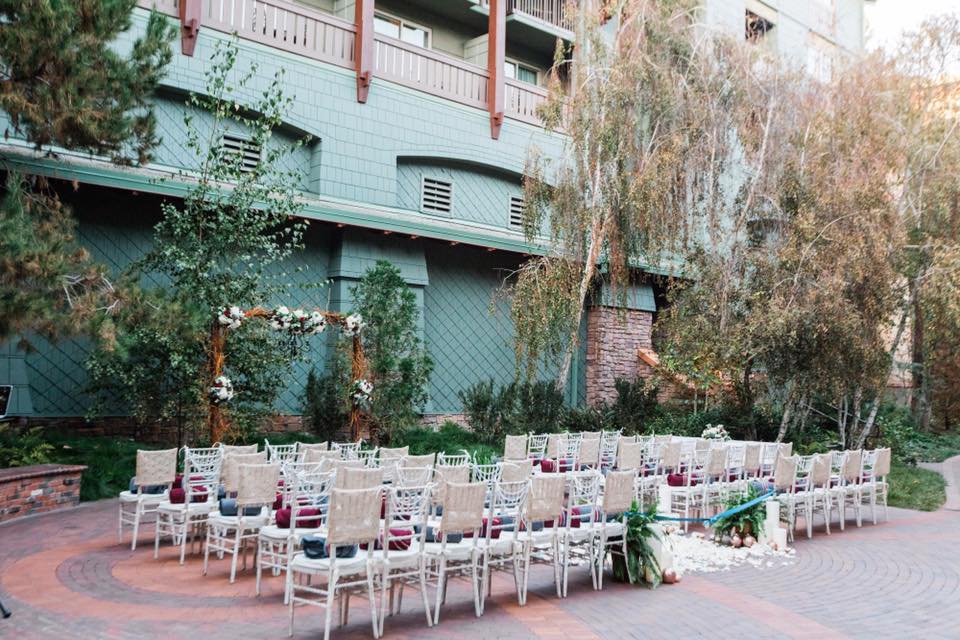 An Escape Wedding location – the beautiful Brisa Courtyard at the Grand Californian Hotel. Photo by White Rabbit Photo Boutique
Myth #3: So, is the theme of your wedding going to be all about fairy tales and Mickey Mouse?
When people picture a Disneyland wedding, they assume the bride will be wearing a Cinderella-type gown, and will be dropped off by a pumpkin-shaped carriage, and Donald Duck will perform the ceremony, and Mickey Mouse's face will be plastered all over everything. And if this is how you want your wedding to look, Disneyland's planning team will make this happen for you (short of Donald marrying you – there are no characters allowed at ceremonies, sorry).
I always tell people we are having a "non-Disney Disney wedding." That basically means we are having a wedding on Disney property, but our wedding will not have any Disney theming. Our wedding will be a "normal" wedding (if there is such a thing) at an extraordinary place; a celebration that reflects our personalities and our love for each other. We chose Disneyland because it is a special place for us and we know we will receive the impeccable quality and pixie dust that only a Disney property can offer.
The great thing about the Disneyland wedding team is they are happy to make your dreams come true and bring your vision to life, whatever it is. If you want the Cinderella wedding with the poofy ballgown and the pumpkin coach, then by all means, Disneyland can do that for you. If you want a masquerade wedding, Disneyland can do that for you. If you want a romantic ballroom wedding with soft lighting and pretty floral centerpeices on the tables, Disneyland can do that for you. If you want the USC marching band to play during your Cocktail Hour, Disneyland can do that for you.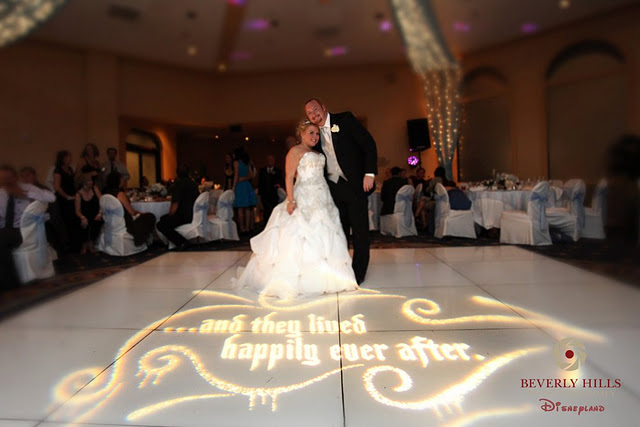 Photo by Beverly Hills Photography
However you envision your special day, Disneyland can do that for you. With or without the mouse ears.
For more information about Disneyland weddings, please visit Married at Disneyland.
This article was originally published in October 2011 and has been updated.