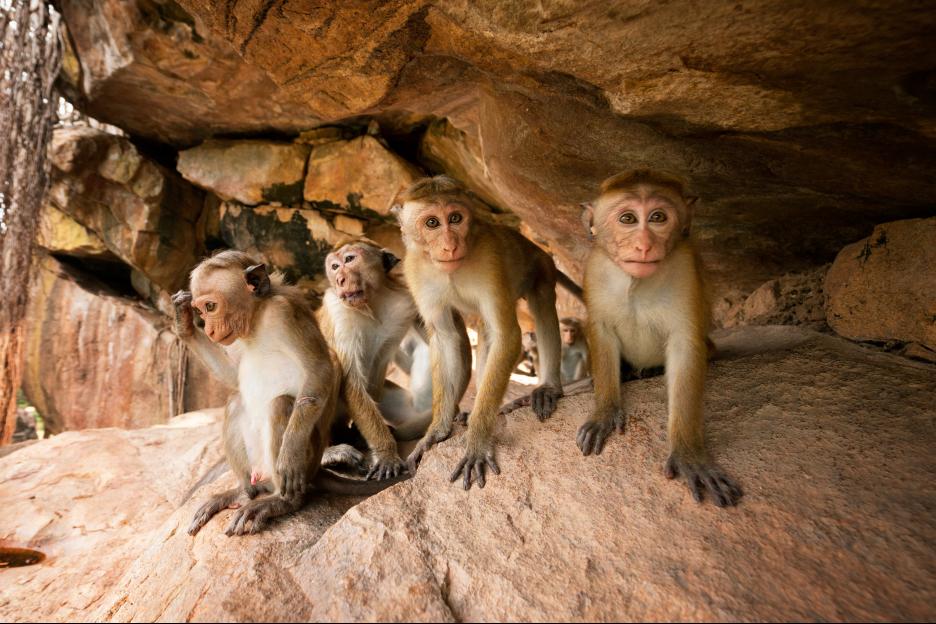 I was invited to watch an early screening of the latest Disney nature film "Monkey Kingdom". The movie follows in the footsteps of prior Disneynature films showing animal behavior in the wild. I really love these Disneynature films, and it appears they are doing well since there seems to be a new one each year (right around Earth Day).
Official synopsis from Disney: Life is an adventure for Maya, the clever and resourceful blonde-bobbed monkey in "Monkey Kingdom," Disneynature's new feature film set among ancient ruins in the storied jungles of South Asia. Maya's world is forever changed when she welcomes her son, Kip, into her complicated extended family. Like all families, Maya's has more than its share of colorful personalities — and she's determined to give her son a leg up in the world. When their longtime home at Castle Rock is taken over by powerful neighboring monkeys, Maya's whole family retreats, and she uses her street smarts and ingenuity to uncover untapped resources amidst strange new creatures and unsettling surroundings. Ultimately, they will all have to work together to reclaim Castle Rock, where Maya can hopefully realize her dreams for her son's future. Featuring a rich variety of characters, including a mischievous mongoose, simple-minded langur monkeys, predatory leopards and monitor lizards, "Monkey Kingdom" is narrated by Tina Fey ("30 Rock"), directed by Mark Linfield ("Chimpanzee," "Earth") and co-directed by Alastair Fothergill ("Chimpanzee," "Bears"). With music from award-winning composer Harry Gregson-Williams ("The Chronicles of Narnia: The Lion, the Witch and the Wardrobe," "Shrek" movies), Disneynature's eighth True Life Adventure — the follow-up to 2014's "Bears" — swings into theaters April 17, 2015.
Watch the trailer:

"Monkey Kingdom" focuses on a tribe of toque macaque monkeys living among jungle-covered abandoned ruins in Sri Lanka. The film follows one monkey in particular named Maya. We see Maya at the beginning of the film struggling to survive in her place at the bottom of the class system. Disney does a really good job of creating personalities for these animals and crafting a story line that is both dramatic, emotional, and comedic. Perhaps part of the emotional attachment is due to the similarities between monkeys and humans. Watching the way they interact with each other, whether it is cruel or affectionate, is fascinating. Plus, BABY MONKEYS. They are so adorable. Tina Fey does a wonderful job narrating the film and brings a lot of her personality to the story. But let's be honest, I would listen to her read the phone book because I love her.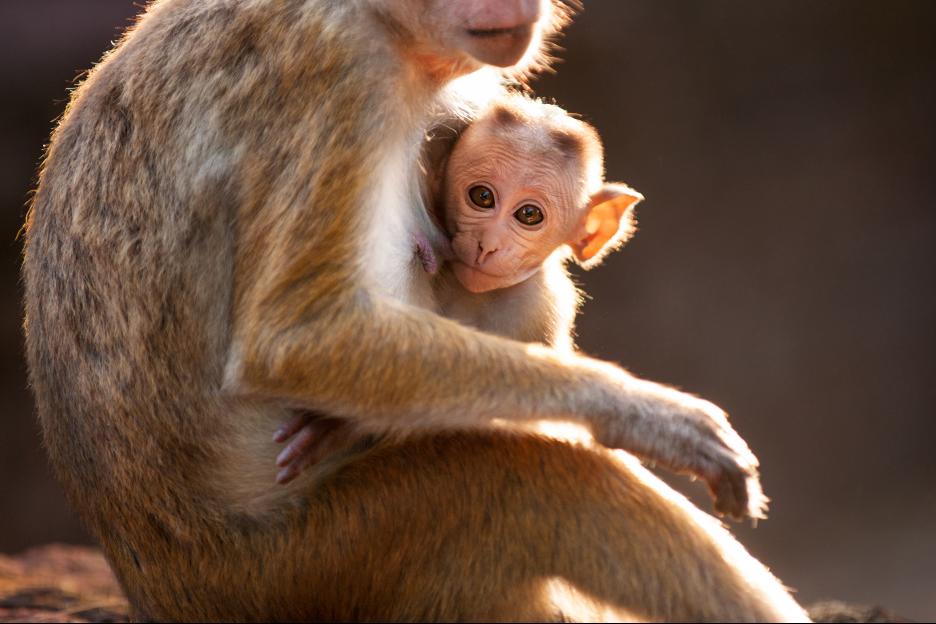 As with all the Disneynature films, the cinematography is really stunning. The focus is on the monkeys, but you can't help but have your breath taken away by the gorgeous sunsets of Sri Lanka.
One of my favorite things about these Disney nature films is watching the behind the scenes footage that roles during the credits. I love seeing the animals interacting with the filmmakers and their equipment. The lengths that these filmmakers will go to get the right shot, from wading in swampy water to hiding cameras among rock formations to camping out for weeks waiting for the perfect footage, is remarkable.
You should also know that for every ticket sold opening week (April 17-23, 2015), Disneynature will make a donation to Conservation International to help protect monkeys and other endangered species in their natural habitats. I highly recommend seeing movies like this on the big screen, and seeing it opening weekend means your money also goes to a great cause.
If you're interested in learning more about the toque macaque monkeys, you can download and print this "Monkey Kingdom" Activity Packet which also includes some fun games for both kids and adults (click on the image below).
Do you plan on seeing "Monkey Kingdom" this weekend?