On our first full day in Vancouver we woke up at our hotel, got ready to go out, and went across the street to a Starbucks for coffee and breakfast. From there we walked to Stanley Park, which was a few blocks away from our hotel. We started to walk along the trail and we came across a large lagoon and we saw a couple swans and ducks.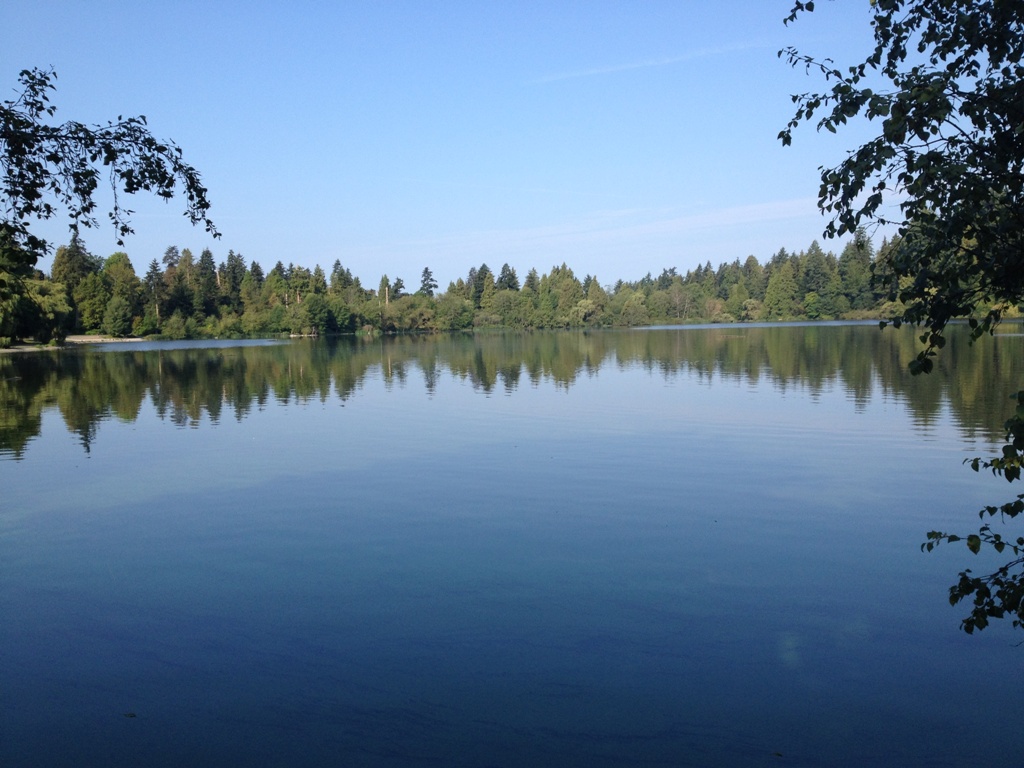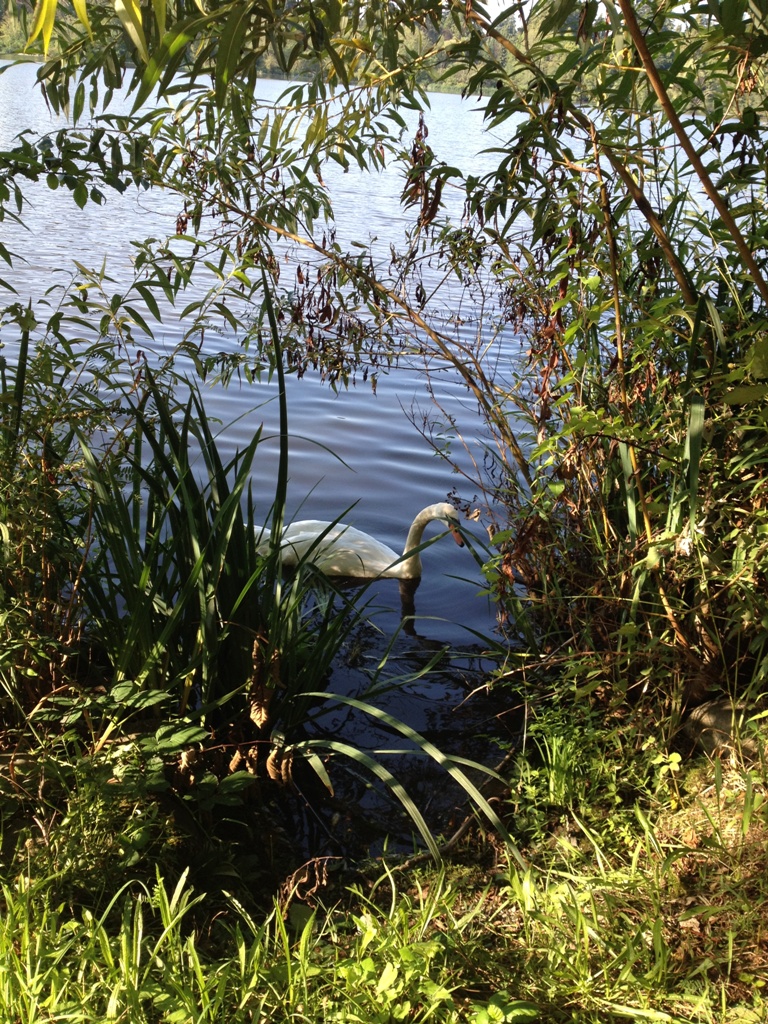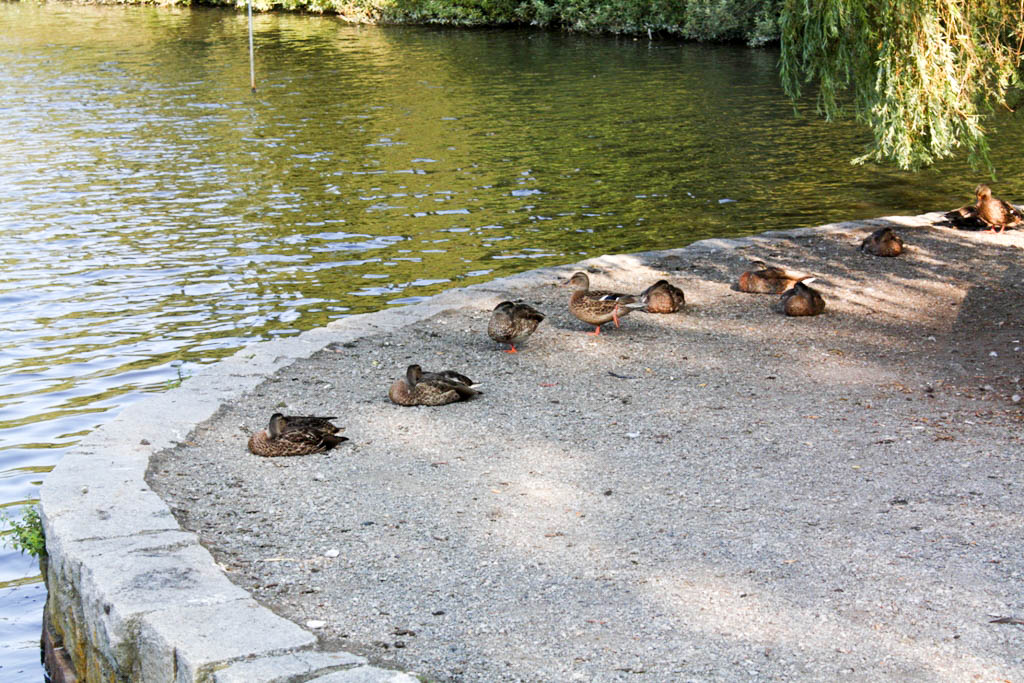 We continued to walk alongside the water for an hour or so. There are a few interesting sights along the way but the real attraction is the views.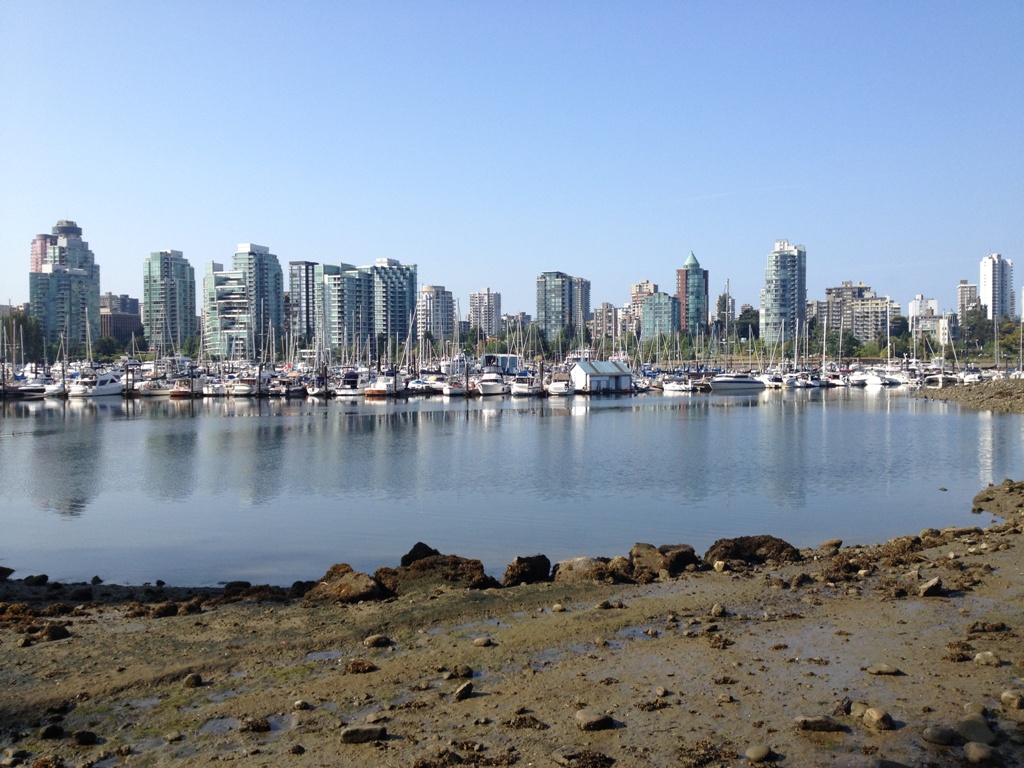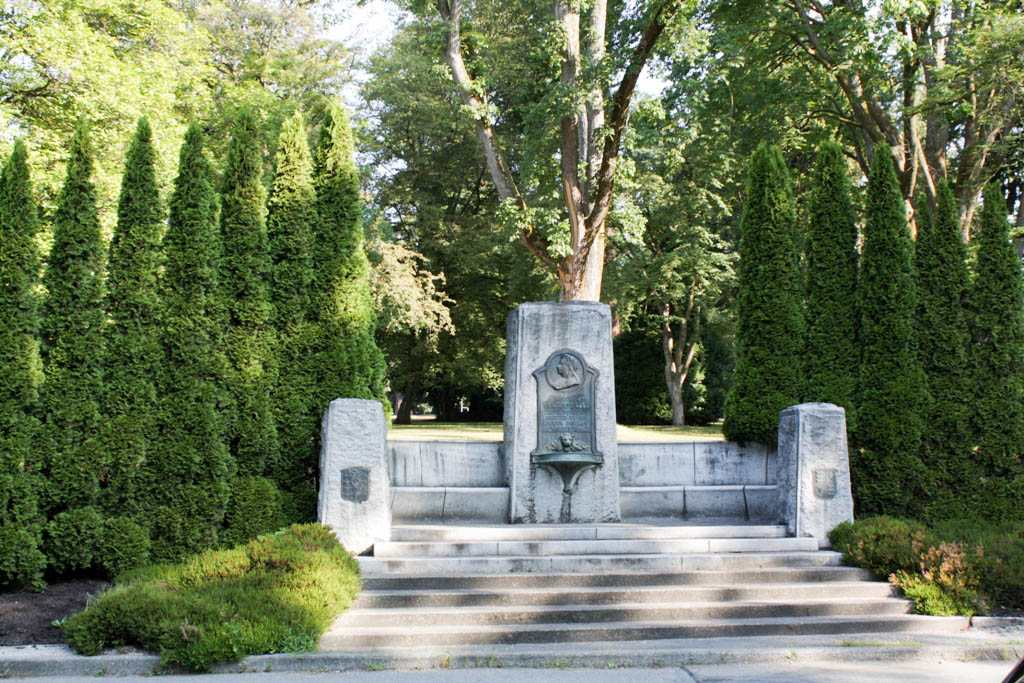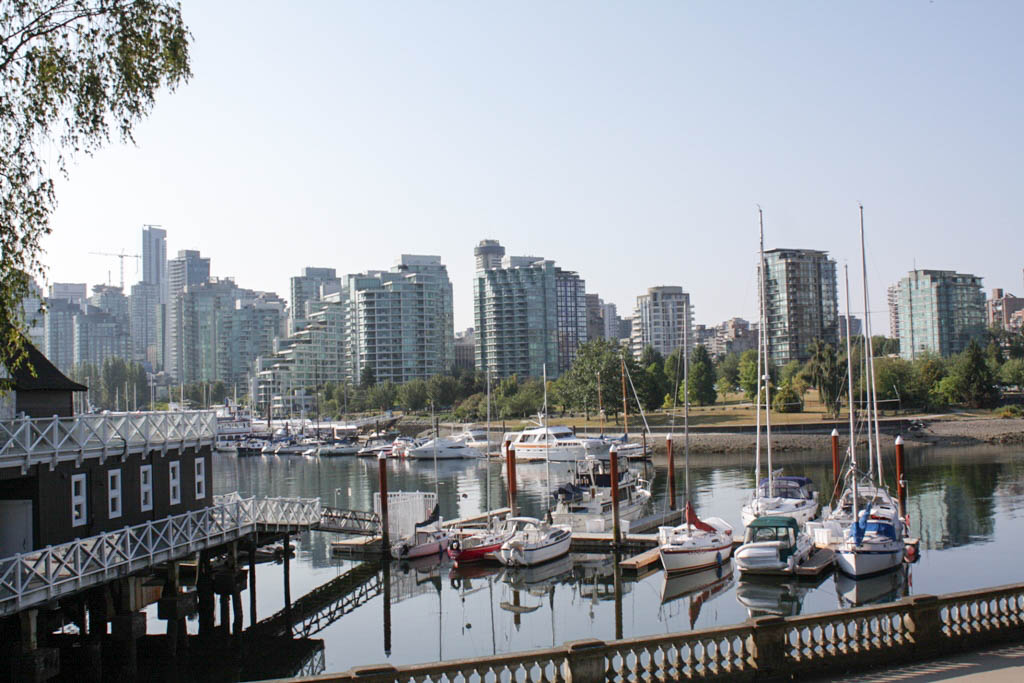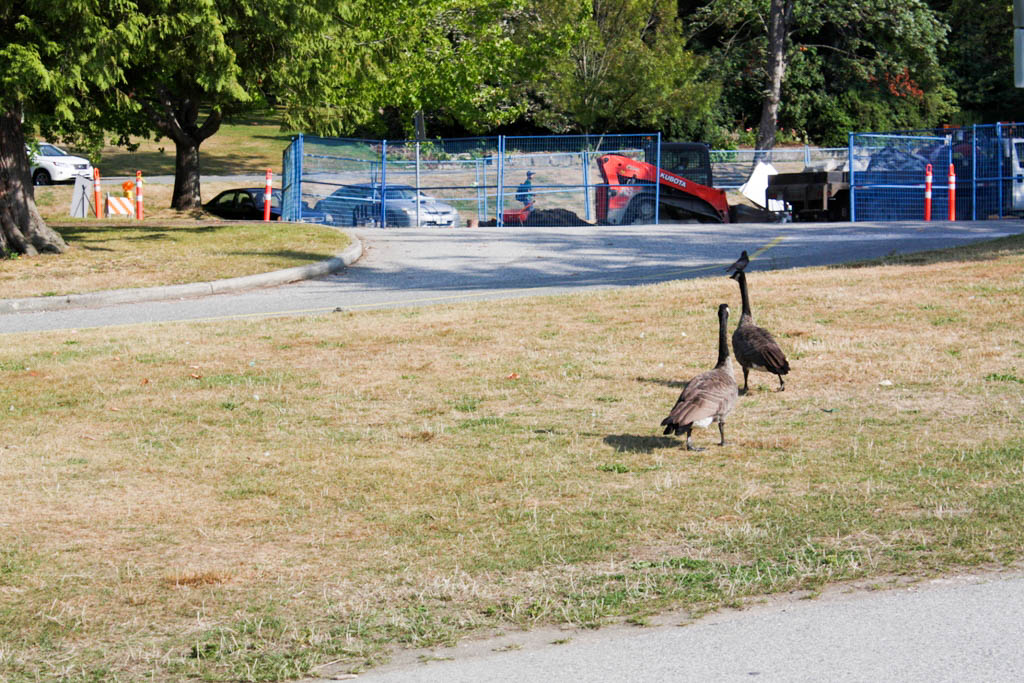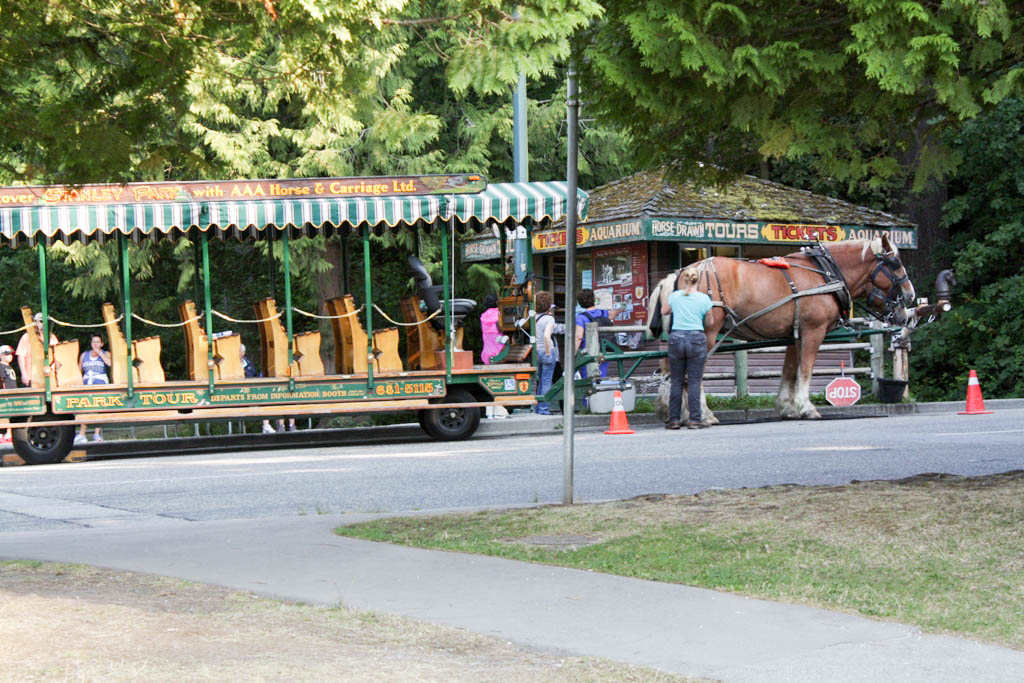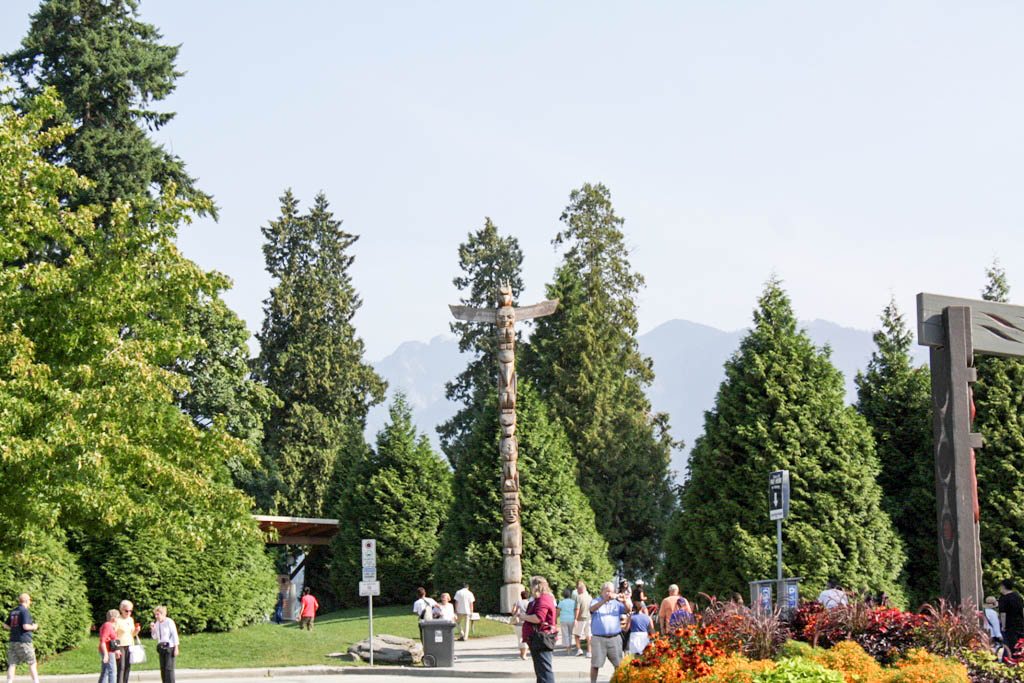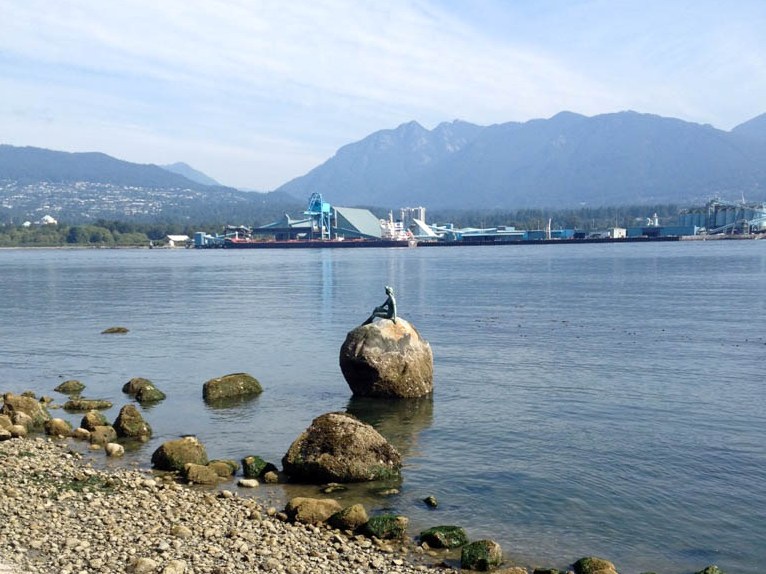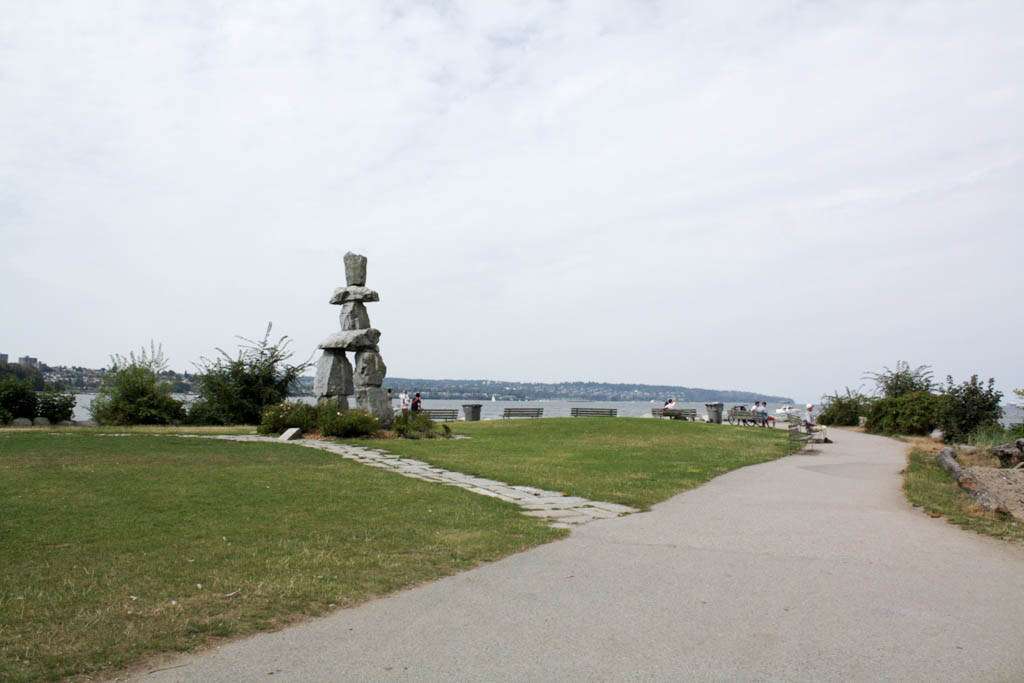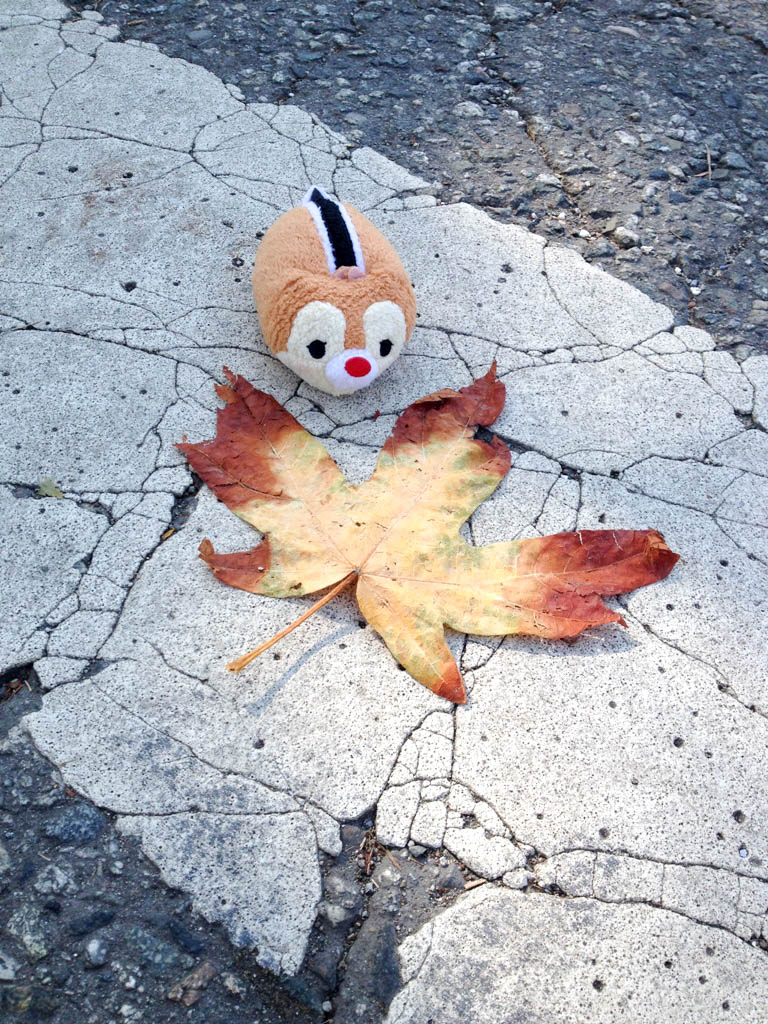 Then we cut through the park, past the aquarium. We barely even saw just a portion of the park, that's how big it is. From there we walked along the water to English Bay Beach and then through the "West End" neighborhoods.
The pink is where we walked and I also circled the port to show proximity to our hotel.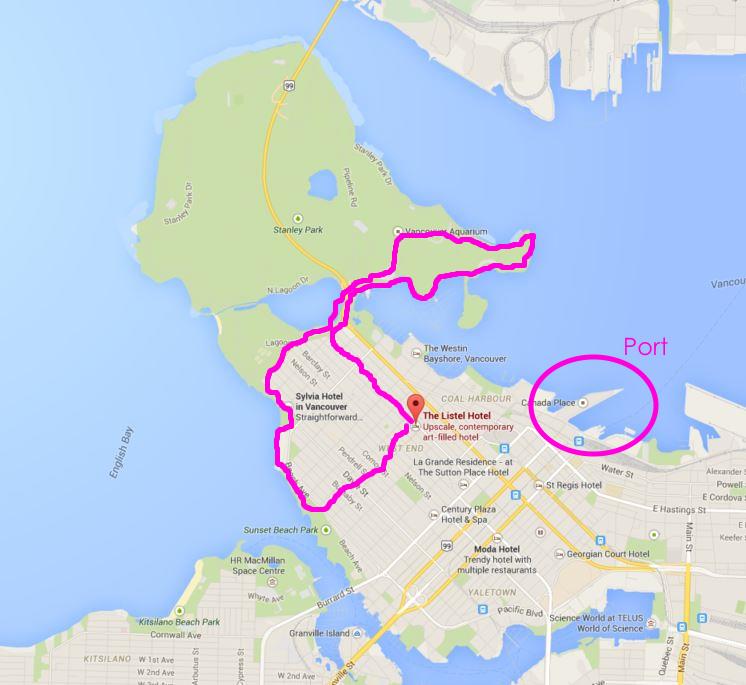 We looked for a place for lunch but it was still rather early and options were limited, so we decided to wait and eat on the ship. We walked back to our hotel to pack up our stuff and took a quick 10 minute cab ride to the port. We dropped off our luggage and walked back out into the city to see if we could find a pack of water bottles and a couple bottles of wine to bring on the ship. We were able to find a shop with water bottles, but no wine. So if you're planning on buying wine at the port, don't bank on it. Back at the port, we checked our package water bottles and got in line for customs. The line for customs was crazy and we waited over an hour, which we were not planning on. If we had known we would have eaten lunch earlier and packed some books in our carry-on bags! However once we got past customs, check in for Norwegian was a breeze. We made it on the ship just in time to grab a quick lunch at the buffet before the Muster drill. The buffet wasn't that impressive but the Drink of the Day was something fruity and tropical and really good.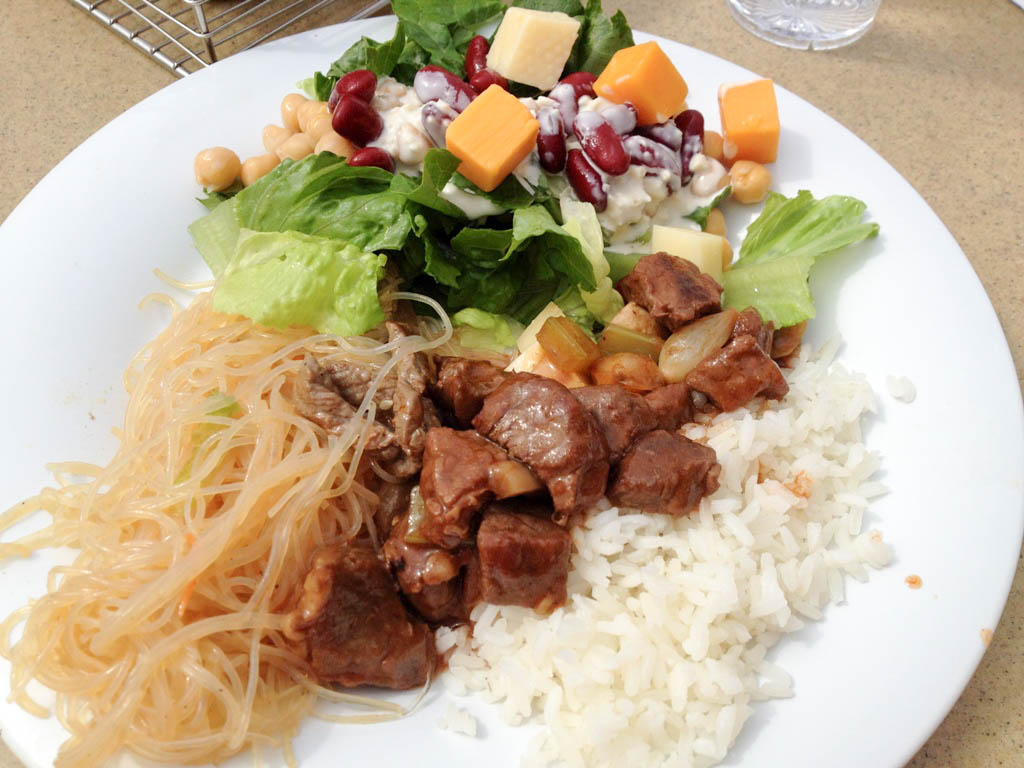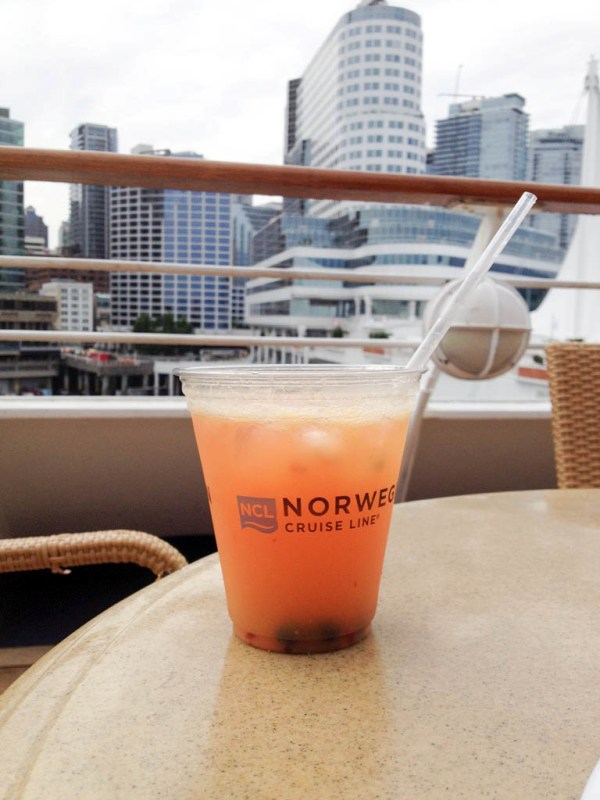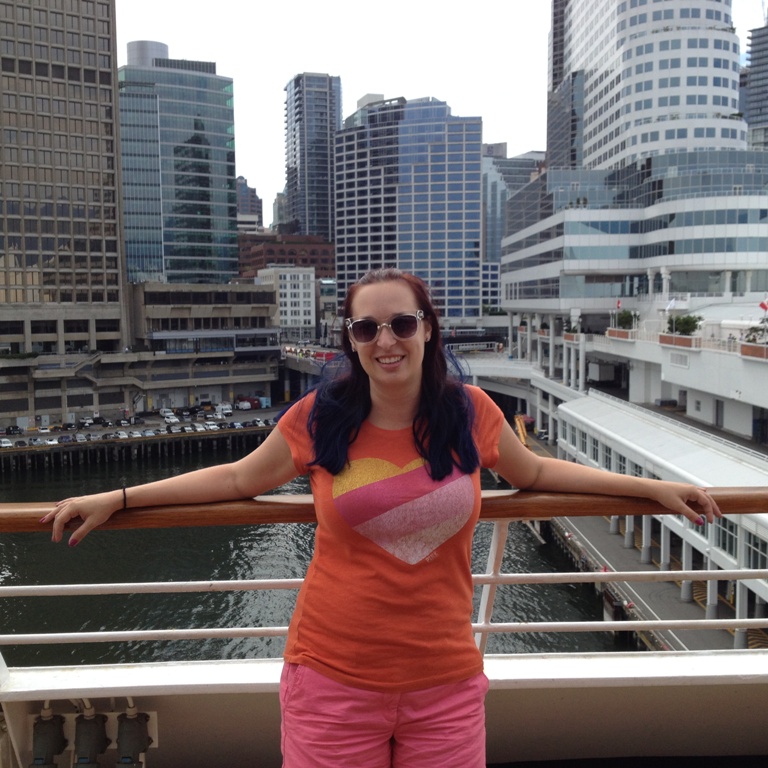 Dale Tsum wishes he were on the Disney Wonder …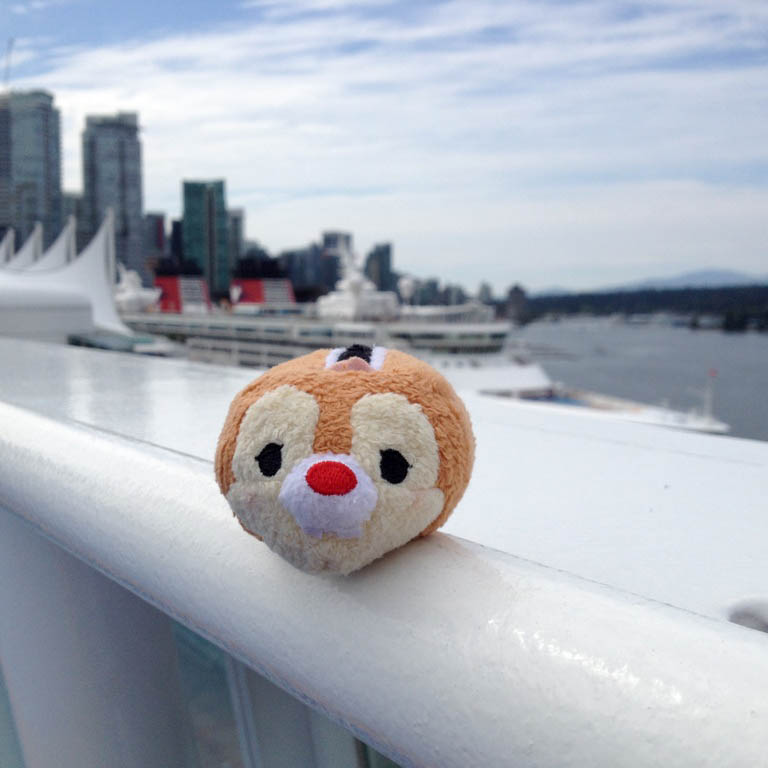 The Muster drill only lasted about 20 minutes, and then we went to find our cabin and unpack our things. Mr. BFT had to do a couple hours of work so I took a quick nap and then walked around the ship to check out the shops. I also stopped by the Champagne Bar and bought a bottle of wine to keep in our room. Even though the bottles of wine are way overpriced on cruise ships, it's so convenient to keep a bottle right there in our cabin.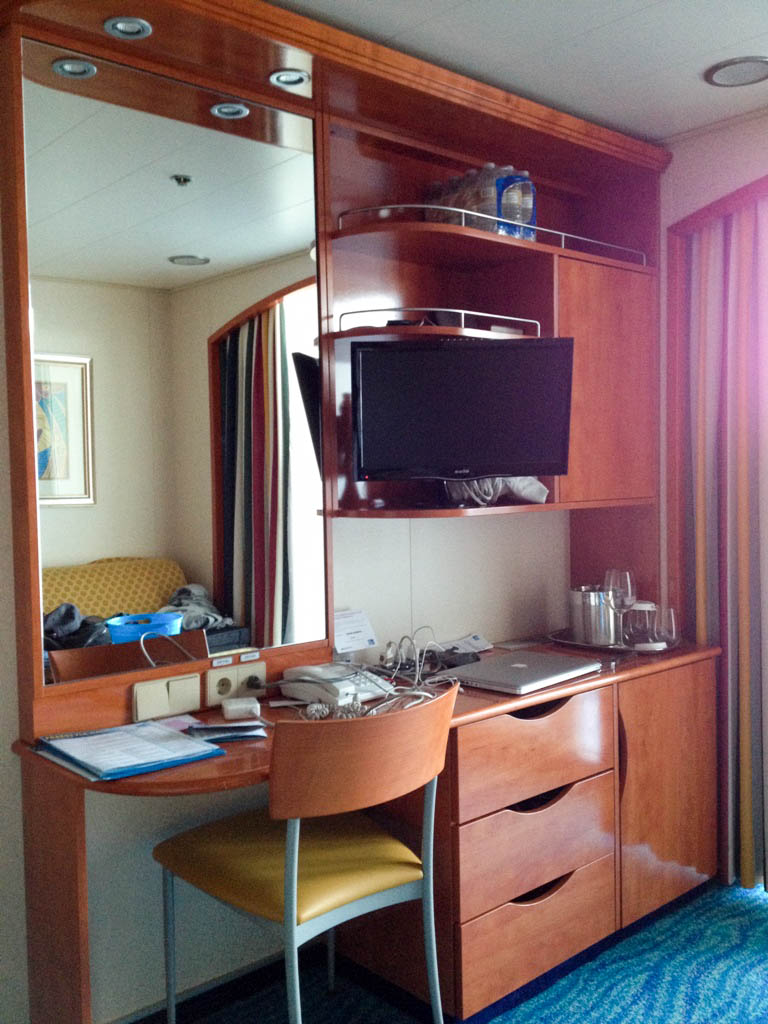 At around 6 PM or so we were on our way. We sat on our balcony with our glasses of wine and watched Vancouver get further and further away. It was fun to sail right by where we were walking around earlier in the day. We also noticed the Disney Wonder was right on our ship's tail, and every now and then I could hear their "When You Wish Upon a Star" horn.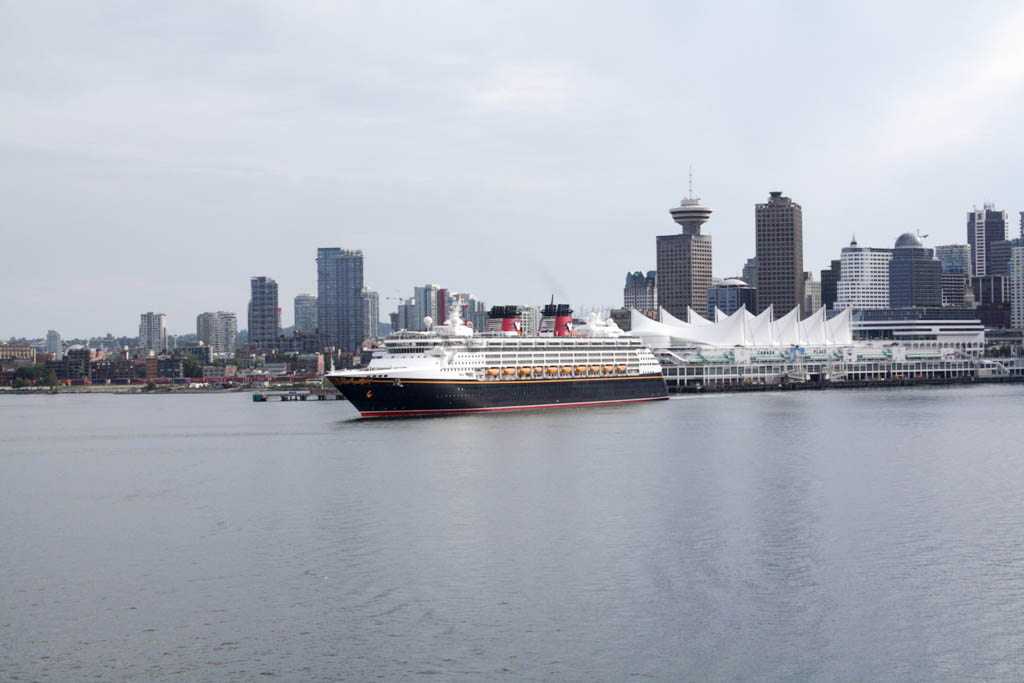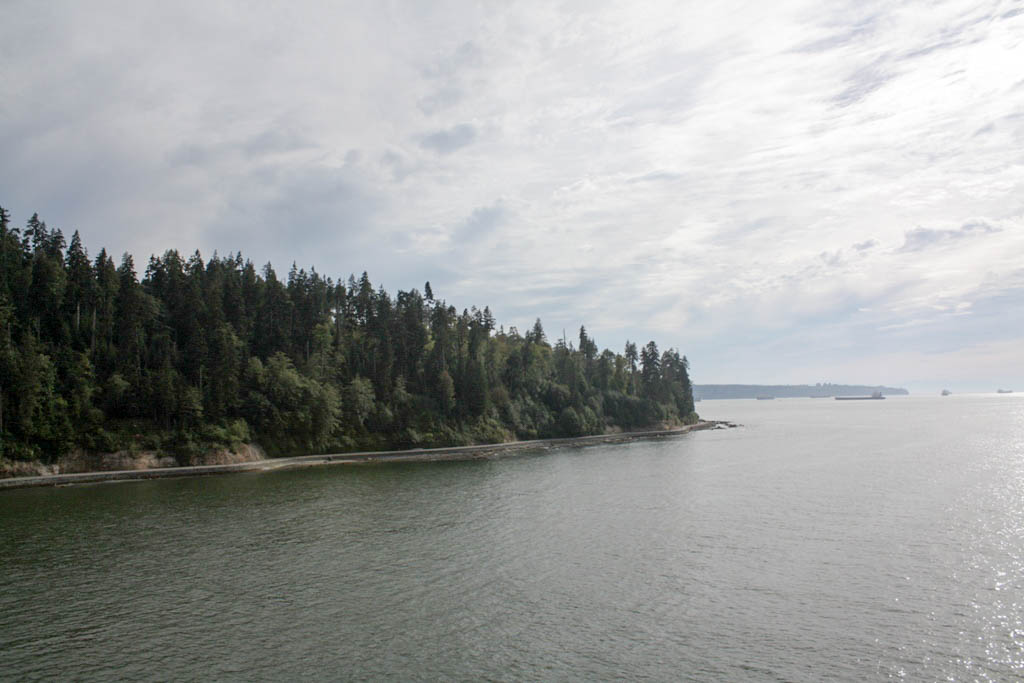 We went to dinner at around 8:00 PM and we also made reservations for Cagney's Steakhouse for the following evening. After dinner we went to the Champagne Bar for martini tasting with our new bartender friend Jonas.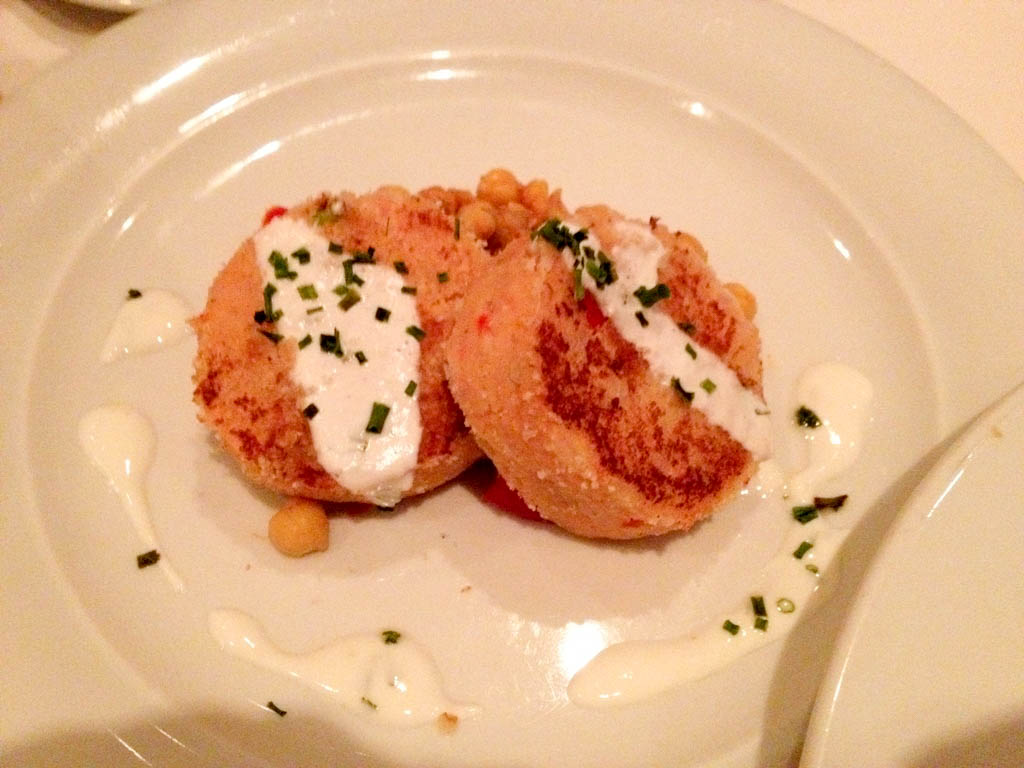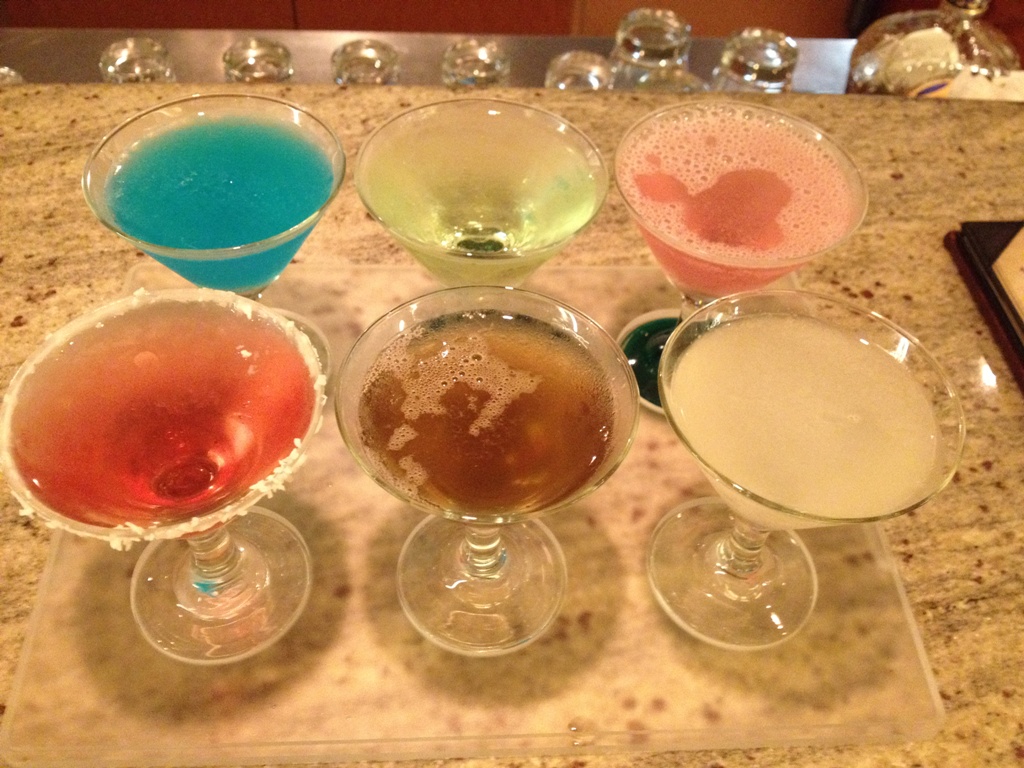 After finishing our martinis we went to check out karaoke at Las Ramblas restaurant was but there was no one singing so we didn't stick around. Instead we went to the casino and lost $60 pretty quickly on roulette. Not a great start our trip! In fact, we didn't have much luck at their casino all week. We took it as a sign we should perhaps call it a day and we went back to the room. We read over the ship activities for the next day, an easy Sea Day, before falling asleep.
Up next, our one and only true Sea Day.
Alaska Cruise Past Chapters:
All Aboard the Norwegian Sun
Day 1 – Exploring Vancouver