"See the line where the sky meets the sea, it calls me …"
Do you remember the first time you saw The Lion King? The opening scene, seeing the colors of the sun rising on the horizon and hearing the opening chant from "Circle of Life." Do you remember the goosebumps that covered your arms; do you remember knowing you're about to witness something very special? Well, get ready to feel that again with Moana.
From the very first musical note, belted out by Olivia Foa'i during the opening credits, Moana had me. While we've seen a lot of really good movies from Disney Animation lately (Zootopia, Big Hero 6), Moana feels like classic Disney. A classic princess story without an actual princess (or a prince for that matter). Moana is groundbreaking, exciting, and refreshing, but also familiar. How DOES Disney do it year after year? Whatever their magic movie secret formula is, it totally worked with Moana. Read on for my spoiler-free review.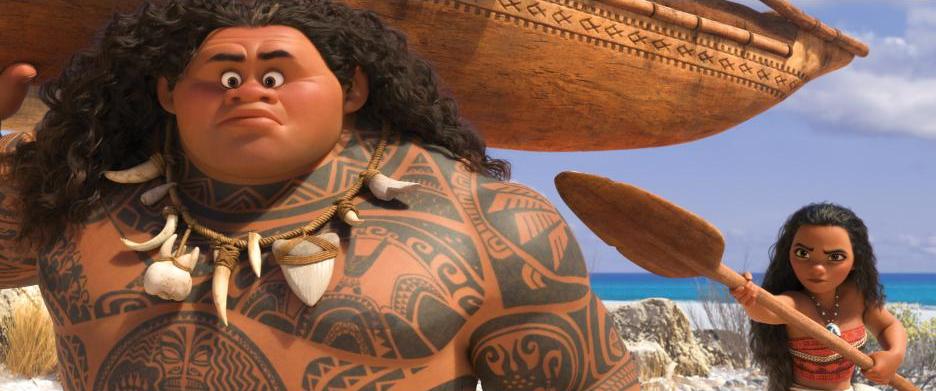 Moana Movie Review
Official description from Disney:
Three thousand years ago, the greatest sailors in the world voyaged across the vast Pacific, discovering the many islands of Oceania. But then, for a millennium, their voyages stopped – and no one knows exactly why. From Walt Disney Animation Studios comes "Moana," a sweeping, CG-animated feature film about an adventurous teenager who sails out on a daring mission to save her people. During her journey, Moana (voice of Auli'i Cravalho) meets the mighty demigod Maui (voice of Dwayne Johnson), who guides her in her quest to become a master wayfinder. Together, they sail across the open ocean on an action-packed voyage, encountering enormous monsters and impossible odds, and along the way, Moana fulfills the ancient quest of her ancestors and discovers the one thing she's always sought: her own identity. Directed by the renowned filmmaking team of Ron Clements and John Musker ("The Little Mermaid," "Aladdin," "The Princess & the Frog"), produced by Osnat Shurer ("Lifted," "One Man Band"), and featuring music by Lin-Manuel Miranda, Mark Mancina and Opetaia Foa'i, "Moana" sails into U.S. theaters on Nov. 23, 2016.
Watch the trailer:
There's so much to talk about with this movie, I'm not even sure where to start. So I'll start with my favorite part: the music. If you follow me on Snapchat you know I've been OBSESSED with the soundtrack.
In a movie full of star performances, the music stands on a level of its own. The tunes are so catchy, you'll be humming them as you walk out of the theater and you'll probably download the soundtrack before you even get back home. Disney had the foresight to lock down Lin-Manuel Miranda before "Hamilton" exploded on the Broadway scene, making him a household name. Joined with award winning Pacific music songwriter Opetaia Foa'i and "Tarzan" composer Mark Mancina, this trio really created something phenomenal. This film will likely get LMM closer to EGOT (he's got the Grammy and the Tony already). Remember when the Academy Awards roll around next year, I predicted it first!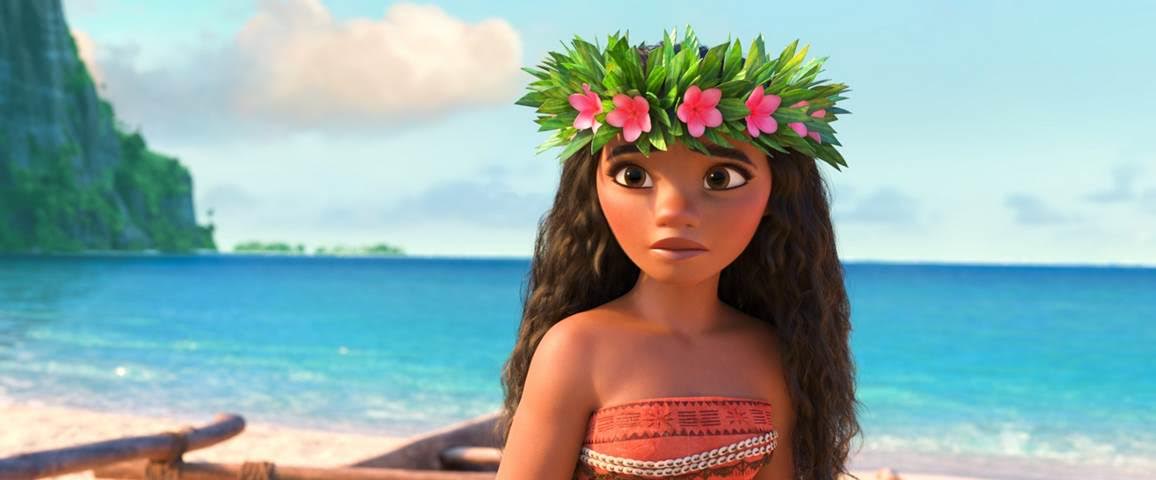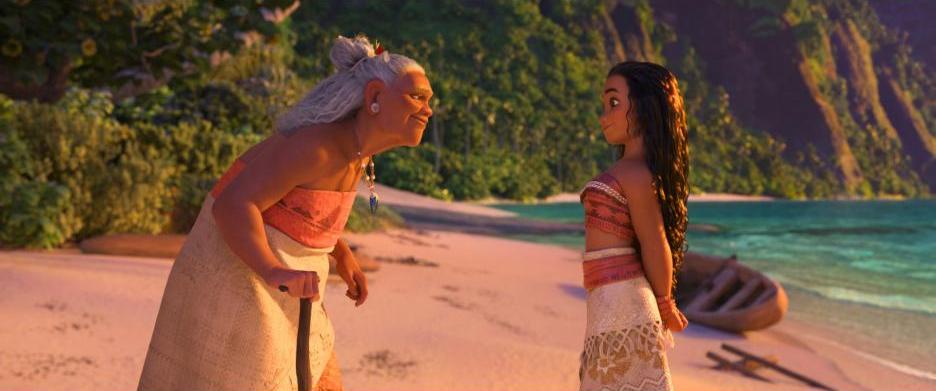 Matching the music in sheer beauty is the gorgeous, groundbreaking animation used in Moana. Somehow the animation team made the ocean come to life as a living character with personality and I totally, you know, believed it. There's lots to look at here but I want to you to keep an eye out for two things – the sand, the dirt, the grass … anything on the ground. Look at the detail and imagine what went into animating it. It's incredible. And the reflection of the water on characters' skin. Holy detail.
The characters and the voice talent are spot on; they couldn't be more perfect. Newcomer Auli'i Cravalho not only embodies Moana herself, but is sweet, thoughtful, and articulate. I hope to be as poised as this young lady someday … even though I'm more than twice her age. Dwayne "The Rock" Johnson has always been proud of his Polynesian heritage, going back to his WWE days, so it's only fitting he was cast as disgraced demigod Maui. His one song, "You're Welcome," has a rap section in the middle which is surprisingly good. My husband was convinced he had a singing double but, nope … it's all him. While all of the voice performances in the movie deserve recognition, I just want to give a quick shout out to two of my strange comedy crushes – Jemaine Clement, one half of the musical duo Flight of the Conchords, provides a lighthearted break with his Bowie-esque song "Shiny," and Alan Tudyk provides the voice … er, clucking of Hei Hei, the dimwitted chicken that stows away on Moana's boat. I mean, see the magic in action for yourself …
Now, since I do have incredibly high standards when it comes to Disney movies, and you know I'm always fully honest and transparent with you guys, I will share my few itty-bitty, incredibly minor complaints. At times the story moves along slowly and I feel the dialogue could have been a lot stronger. The story is a bit simple, and our heroes are out on the open ocean … a lot … which is fine, but I sometimes found my mind wandering slightly in between songs. Also, I know they have to throw something in for the little kids but why is bathroom humor still a thing? I've never really found it funny but I know I'm in the minority in this country (in so many ways). Finally, not nearly enough screen time for Pua the pet pig. This was the hot topic around me at the press junket. Pua is BY FAR the most adorable character Disney has produced in a while. I demand a Pua sequel, or even a Pua spin-off series on Disney Channel. Overall, these are very minor grievances compared to the enormous strengths of this movie. (But seriously, I need more Pua … Disney, please make this happen for me!)
Moana is a must see, on the biggest screen you can find, as soon as possible. As in, why haven't you seen it ALREADY?? Hurry up and go! Grab your tickets in advance, bring your biggest handbag, and pack up your turkey dinner to go. I promise you'll love it. You're welcome.
Moana opens in theaters today, November 23, 2016! For more information, visit the official website for Moana, like on Facebook; follow on Twitter; and follow on Instagram.
MORE MOANA:
MOANA Wedding Inspiration
Interviews with the Creators and Cast of MOANA
MOANA Coloring Pages and Printables!
MOANA Poster Palette