This post contains affiliate links.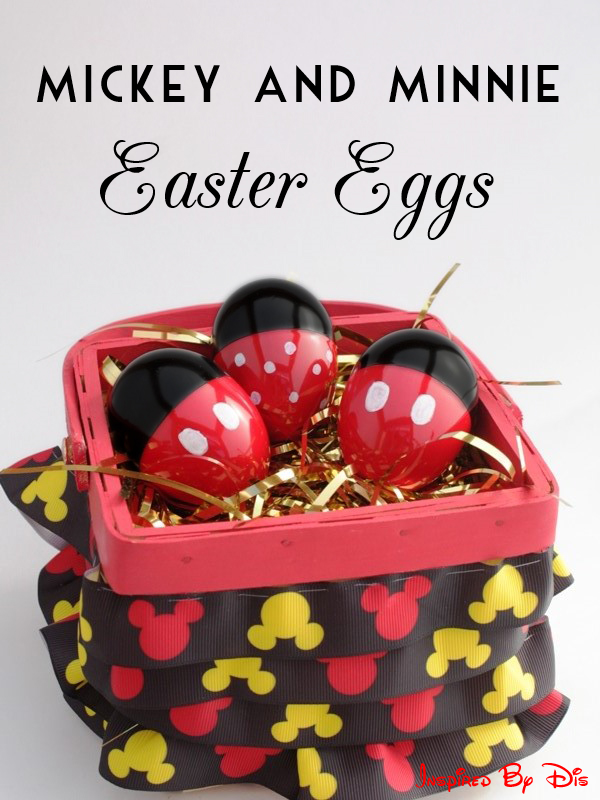 My last Easter DIY is my favorite! These little Mickey and Minnie Easter eggs came out so cute. They are going to be fun to hide (and find) on Easter morning.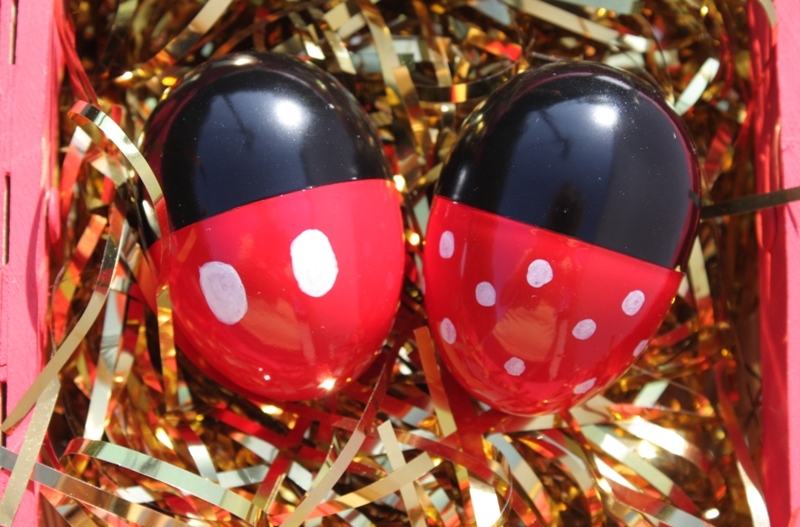 Supplies
Plastic Easter eggs (without hinges)
Red and black spray paint
White Sharpie paint marker
Steps
Step 1 – Separate the plastic eggs and spray paint the rounded parts black and the pointed parts red. Let dry for at least an hour.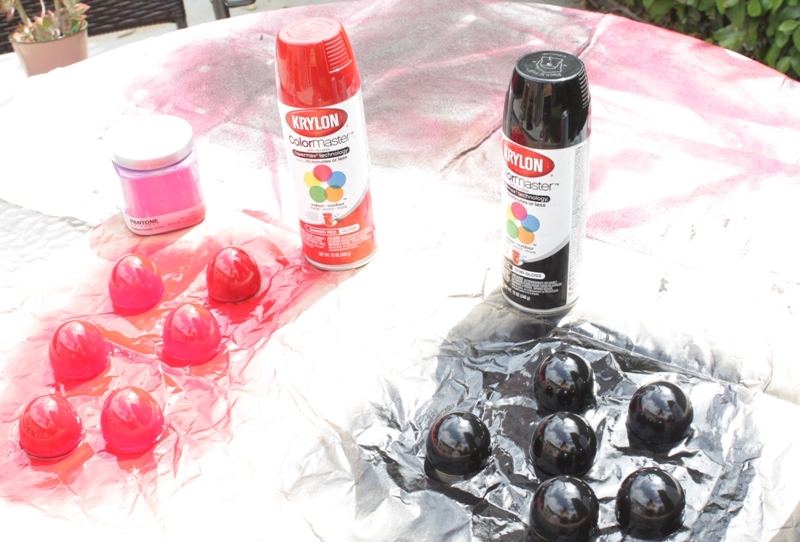 Step 2 – Reassemble the eggs.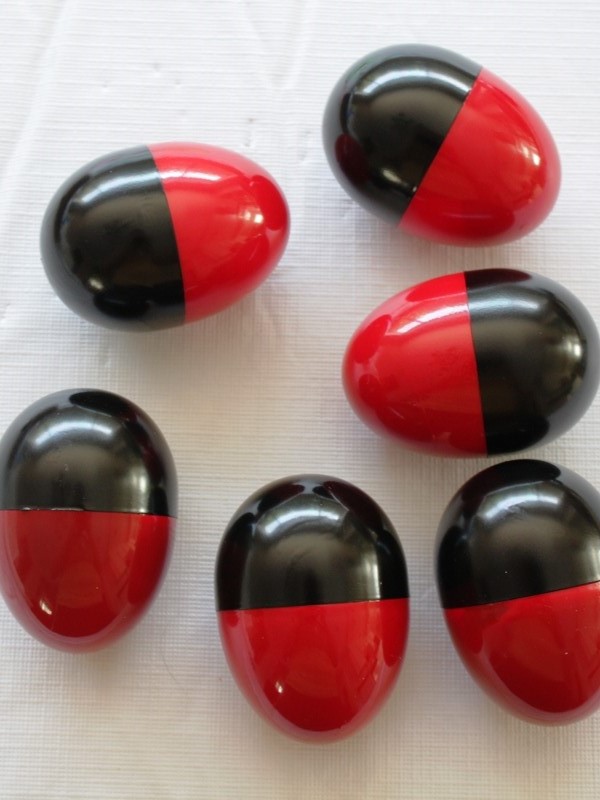 Step 3 – For the Mickey eggs, you are going to use the white paint Sharpie to draw two oval "buttons" on the red half for his shorts. Allow to dry for at least 15 minutes before handling.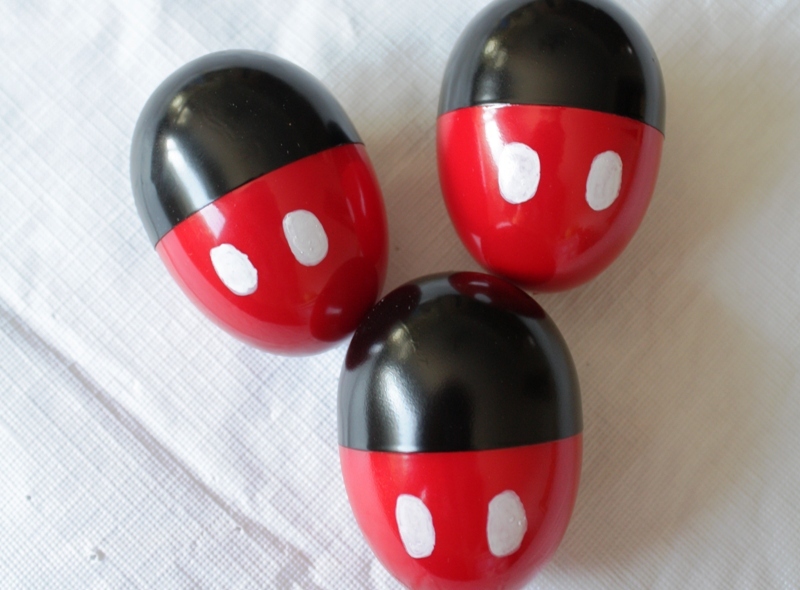 Step 4 – For the Minnie eggs, use the white Sharpie to draw polka dots in a checkerboard pattern. Allow to dry for at least 15 minutes before handling.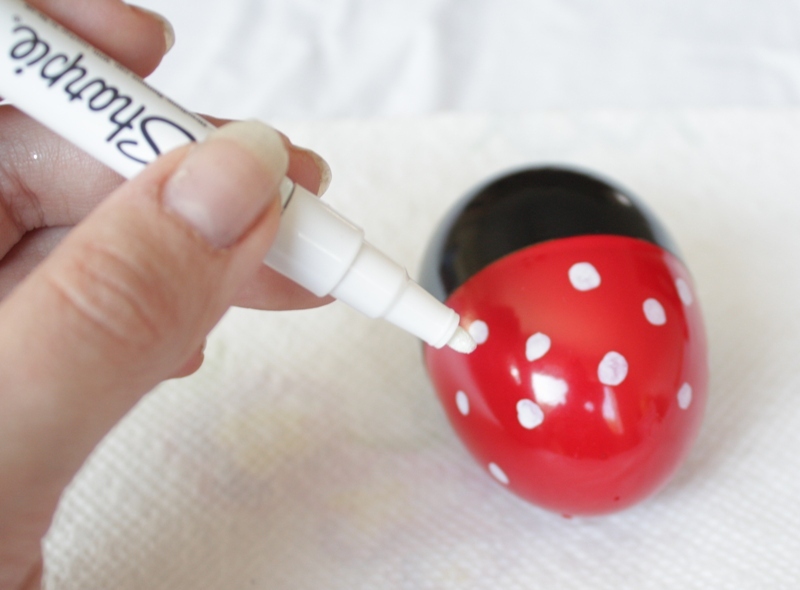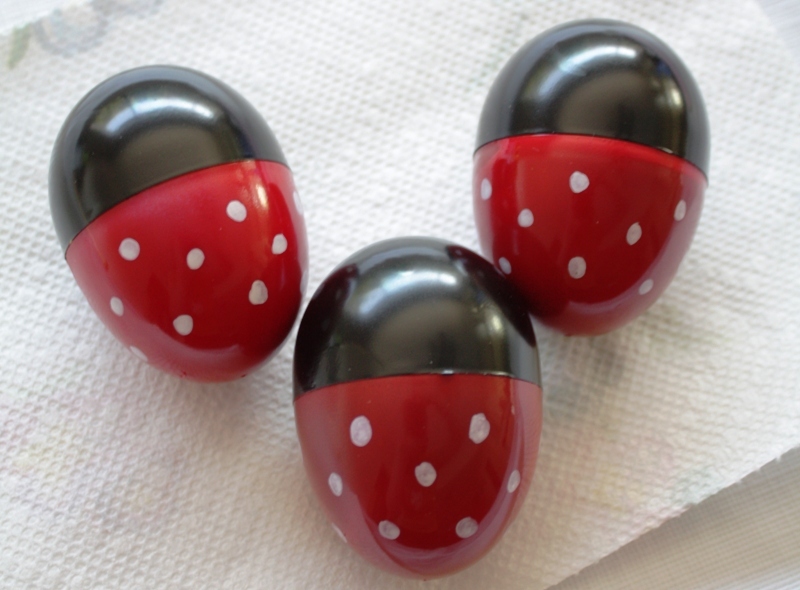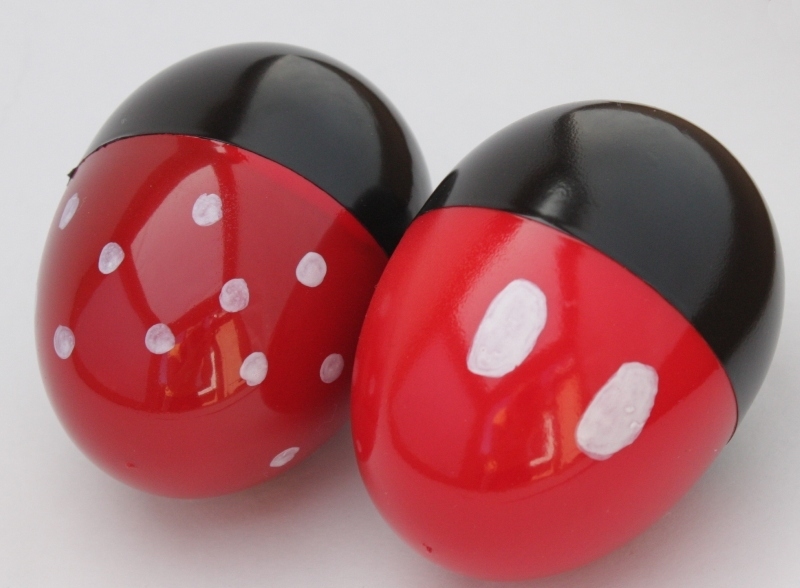 Fill the eggs with treats and candy and hide for Easter morning! When we used to have family Easter egg hunts when I was a kid, there was always one egg with a $5 bill folded inside! Oh man, whoever found that one was so lucky. I bet these eggs would be extra popular if they were stuffed with Disney Dollars.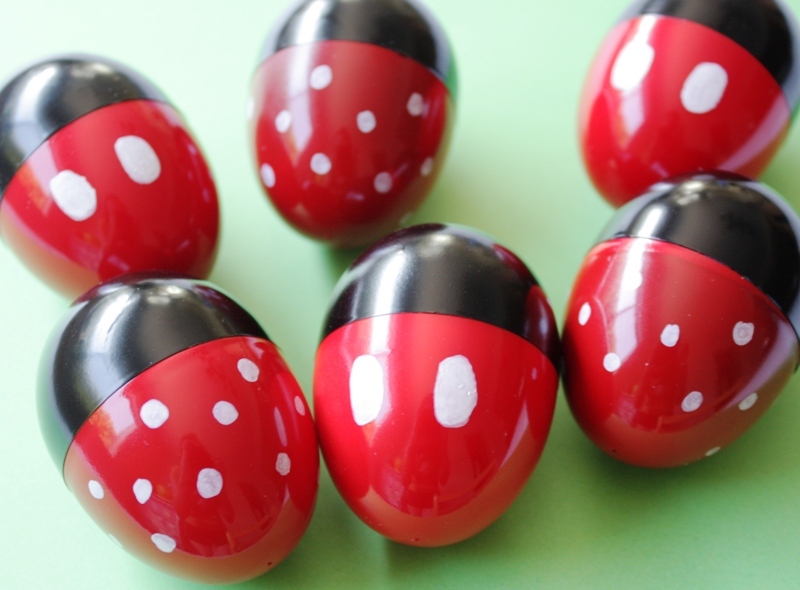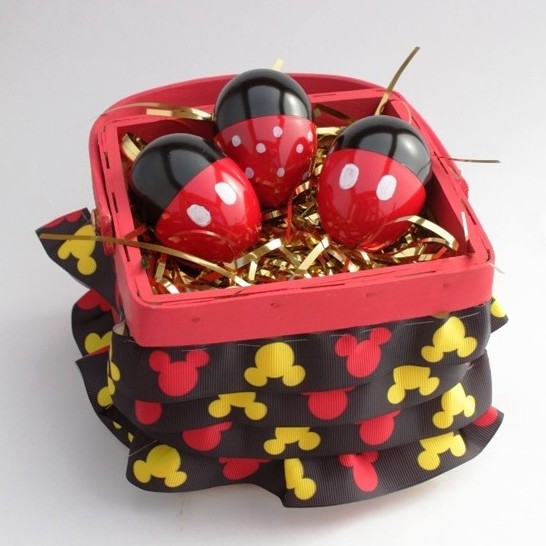 (PS – The tutorial for the ruffle Mickey basket is right here.)
I hope everyone has a great Easter!