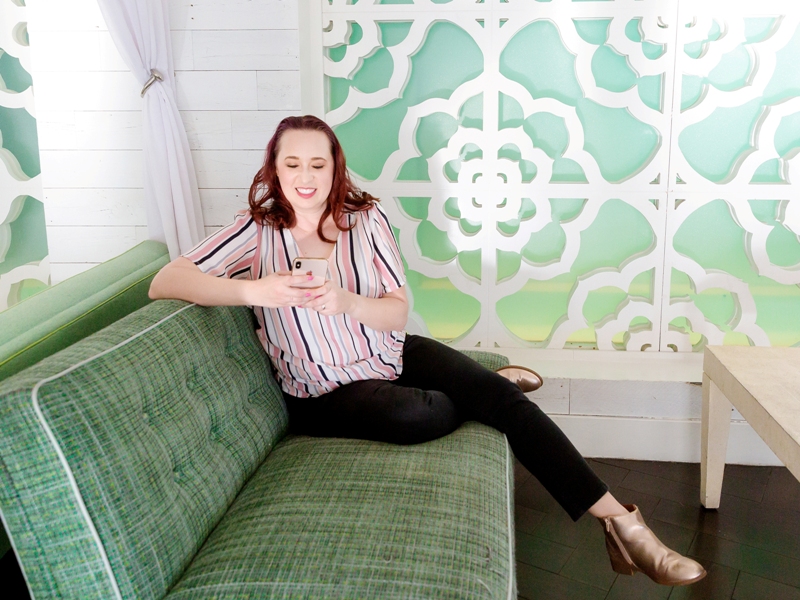 This article is sponsored by Bloom. This article also uses affiliate links, which means I may earn a commission if you make a purchase. All opinions are my own.
Question for you: How is your mental health lately?
If your response was "Not great!" then you're not alone. Recent studies show nearly 70% of those surveyed said they were struggling with some level of anxiety, depression, or other mental distress as a result of the COVID-19 crisis. (Source)
I've always been outspoken about caring for your mental health. I have struggled with anxiety and depression since I was a child, before I even knew what anxiety or depression were. So I understand these feelings are real; they can come on at very inconvenient times and often leave you frustrated and exhausted.
Trust me, I totally relate.
Luckily I am learning to manage my anxiety (it's an ongoing practice!) through visits with a psychiatrist and finding the right medication, along with therapy and daily exercises.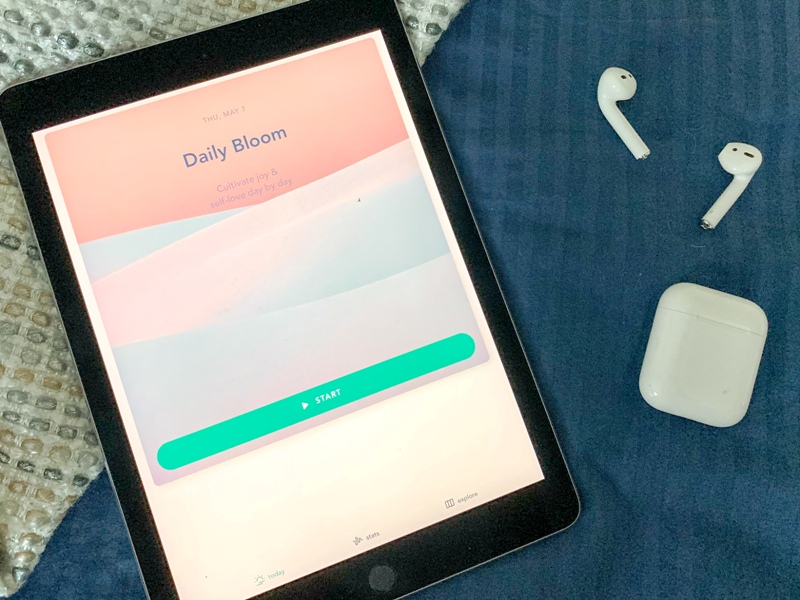 That's where the Bloom app comes in!
To be honest, I have always been a little skeptical of so-called therapy apps. As someone who actually goes to in-person therapy, I just couldn't understand how an app could also be helpful for me. So when Bloom first reached out to partner with me I initially ignored them.
Enter a global pandemic, and normal life turned on its head. And then came the panic attacks and depressive thoughts and feelings of helplessness. Oof.
So I reached back out to Bloom and asked if we could revisit our partnership. I'm so glad I took a chance with Bloom because it has been so helpful for me.
Disclaimer: Before I go any further, I'll state that apps such as Bloom are not meant to replace in-person therapy sessions, or used in place of medically recommended in-person therapy.
If I had to describe Bloom simply, I would say it's like a "choose your own adventure" self-help book. It gives you broad strokes regarding managing a host of mental health issues using the CBT method.
What is CBT and How Does it Improve Mental Health?
Cognitive behavioral therapy (CBT) is a method of mental health intervention that focuses on changing unhelpful thoughts, behaviors, and attitudes. CBT helps the individual pinpoint areas of struggle and develop coping strategies. Think of it as retraining your brain. It's not an easy process, and you have to be dedicated to the practice, but it has been proven to work for many, many people.
And the best part? Since it's an app, this training is available whenever and wherever you need it.
How Does Bloom Work?
When you first open the Bloom app, you'll be asked a few questions, including how you're feeling and what goal you'd like to work on.
Once you've given Bloom some basic information (nothing too personal and it's all stored locally on your device, not in the cloud!), you'll be able to access the library of programs, including videos and self-guided exercises.
Every morning, I start with the Daily Bloom, which is a 5-10 minute video session and journaling that builds on itself as you go along. I like that I can choose my topic depending on how I'm feeling that day.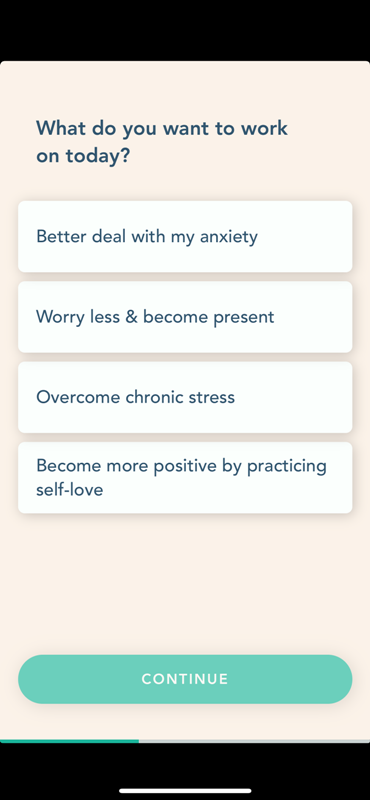 As you do more and more sessions, Bloom will track your responses and you'll be able to see stats about your mood and your mindset.
Aside from the Daily Bloom, I am also working my way through the seven day Motivation program, since lack of motivation is a result of my anxiety.
I also really like the Better Sleep exercise, which is essentially writing down your thoughts before going to bed and taking note of the positive parts of your day.
Does Bloom Really Help?
I have been using Bloom daily for about three weeks now and I can confidently say it has been a huge help for me. It's now part of my morning routine (journal, drink water, feed cats, stretch, meditate, Bloom) and I really look forward to it. I feel much more calm, focused, and motivated. And I love the soothing background music. Sometimes while I'm working I will open the app just to hear the music!
For best results, I recommend using the Bloom app every day, either right away in the morning, or before you go to bed. I like to use it in the morning before I check any emails or social media which can distract me.
How Much Does Bloom Cost?
Less than I expected! With in-person therapy costing $100 or more per visit, I assumed this app would come with a hefty fee. I was delighted to learn a year membership for Bloom is $60. (Pricing subject to change.)
BUT if you sign up using my referral code, you can get a free one week trial to try Bloom for yourself, PLUS $25 off your first year with Bloom! This brings the annual cost down to only $35 for your first year (subsequent years will renew at the regular price).
Bloom knows how much we are all struggling right now and I appreciate them being willing to provide this generous offer to all of you!
Click here to access Bloom, and use code fairy25 to access your one week free trial and get $25 off your first year subscription.
Only available for Apple products.
***
If you have any questions about the Bloom app, I'd be happy to help answer them!