You've heard of Save the Date announcements, but have you heard of Change the Date?
I'm sharing some products I love in this article, and I may earn commission if you make a purchase.
Let's I Do This Photo
It's a huge bummer but wedding postponements are a part of our lives in 2020. If you need to let guests know you've changed your wedding date, or postponed indefinitely, there are plenty of ways you can do that.
Depending on how small and informal your wedding will be, a simple text may do. Unfortunately my brother was getting married in June 2020 and even though it was a small event (approx 25 guests), they decided to postpone indefinitely. Since the guest list was all close family and friends, and we had already been texting about the events of the world and what they might do, a text message was just fine.
Sending an email blast might be a little more official and formal than a text message, but is still fairly casual and could be overlooked.
If you are having a more formal event, or have already sent out Save the Date cards, or even your invitations, you might decide to send a more formal postponement announcement in the mail.
Luckily several companies have stepped up to create "change the date announcements," including my favorite stationery company, Minted. I'm sharing a few of my favorites below.
Change the Date Wedding Announcements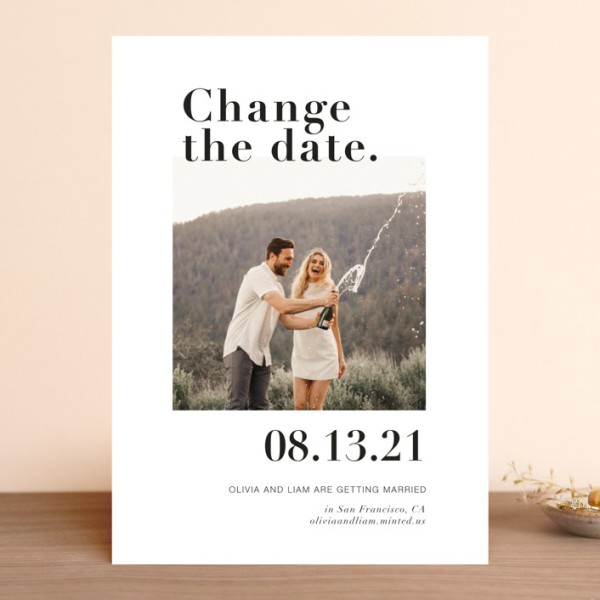 It's a Date!
We are all facing tough times right now. If you need to postpone or cancel your wedding event, hang in there! There will be parties again soon.