This post contains affiliate links.
Last month I completed my first Star Wars Rebel Challenge, running both the Star Wars 10k and Star Wars Half Marathon at Disneyland. This meant I needed to put together TWO running costumes. I decided to pay tribute to two of my newest favorite Star Wars ladies – Jyn Erso from Rogue One and Rey from The Force Awakens.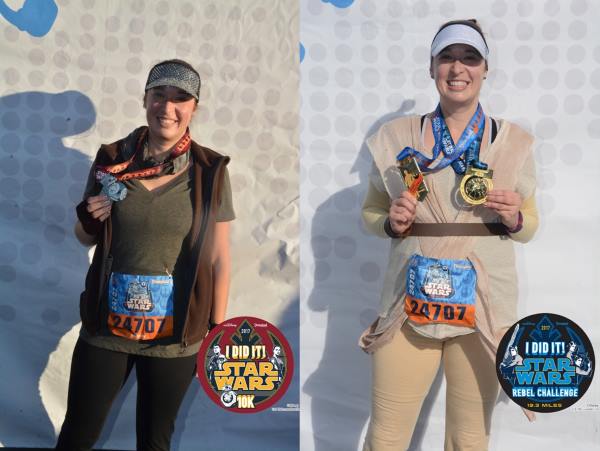 First up I'll be sharing how I put together my Jyn Erso costume. This one is a little tricky because her clothing is very nondescript. In fact, I'm pretty sure no one knew who I was supposed to be. But that's okay – *I* knew, and I still had fun during the race.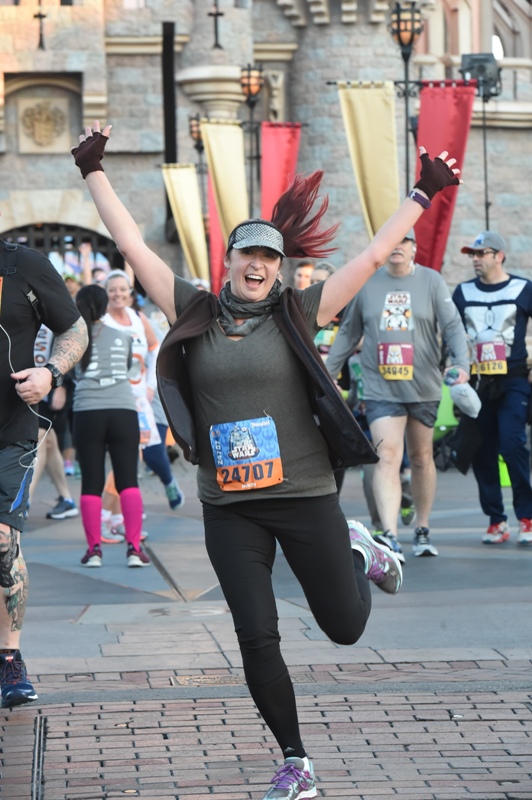 STAR WARS Jyn Erso Running Costume Tutorial
For this costume you will need:
A dark grey shirt
Grey lightweight scarf
Dark grey or black pants
Brown utility vest
Brown finger-less gloves
Brown belt/holster
However, this Jyn Erso costume shows a blue shirt, green sleeves, and brown vest.
When I couldn't find a dark grey shirt I liked, I settled on an army green v-neck cotton top I found at Target. I paired it with black Victoria Secret cropped yoga pants I already owned. I found a simple brown fleece vest on Amazon (bonus, it had a lot of pockets to hold my phone and snacks). I also ordered cheap brown knit gloves and cut the fingers off; I figured this would be more comfortable (and more affordable) than wearing leather finger-less gloves. The cut holes did fray, though, so if you go this route be sure to wait to cut them up until the night before your race and don't wear them before the race.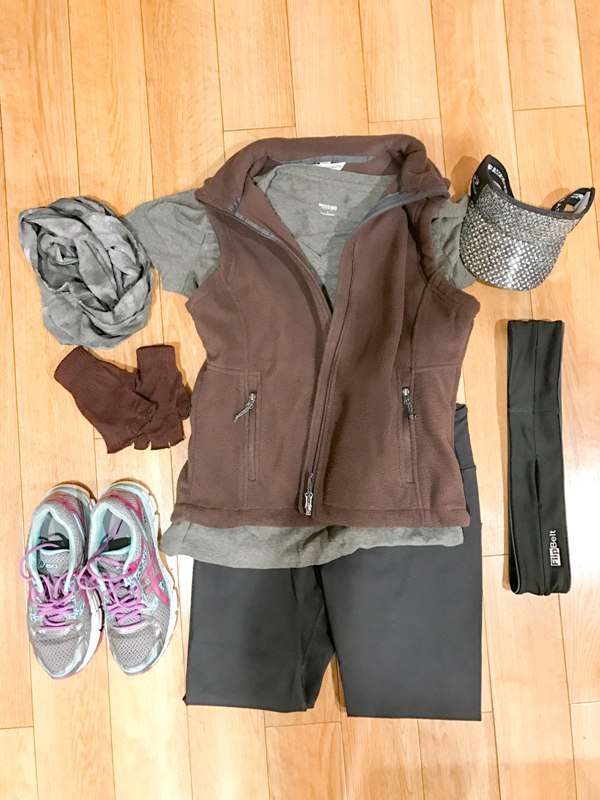 I also couldn't find a cheap scarf that seemed right, so I ended up DIY-ing this. I bought grey gauze fabric at my local craft store (similar to this) and used no-sew hem tape to turn it into an infinity scarf. But when I put my costume together, it didn't seem dark enough. So I bought a bottle of black spray dye and sprayed the scarf to various spots, which made it look dirty and worn which I felt fit with the character's story. (I actually ended up liking this technique a lot and used it in Rey's costume, too!) All-in-all it would have been much easier to buy a dark grey scarf like this one, but with two costumes to make I was trying to keep the costs down.
I ended up skipping the belt; I felt like adding a belt was not going to make or break my costume so I didn't bother with it.
I also like to run with a visor, and I'm sure this took away from my overall look, but for my races I am more concerned about function over fashion.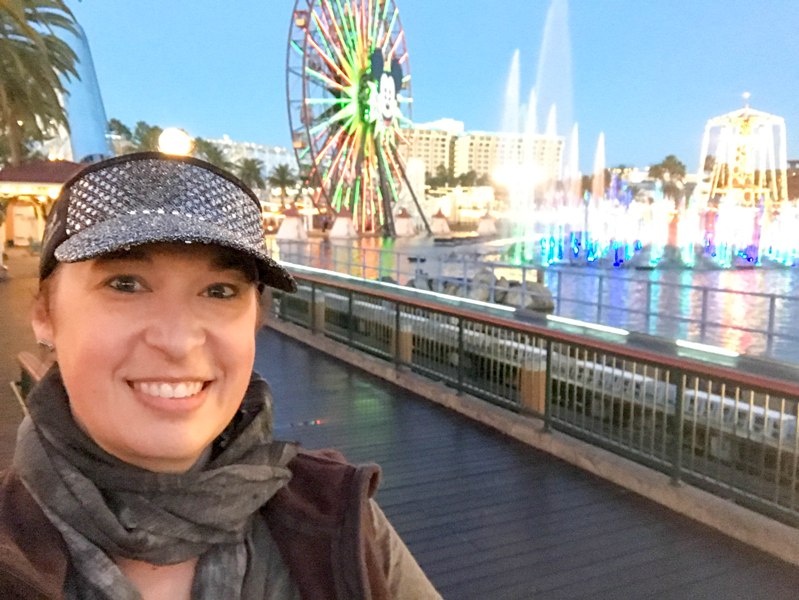 So that's how I put my Jyn Erso running costume together! I hope this tutorial helps you out. If putting a costume together seems daunting, you can always go with the official Jyn Erso costume!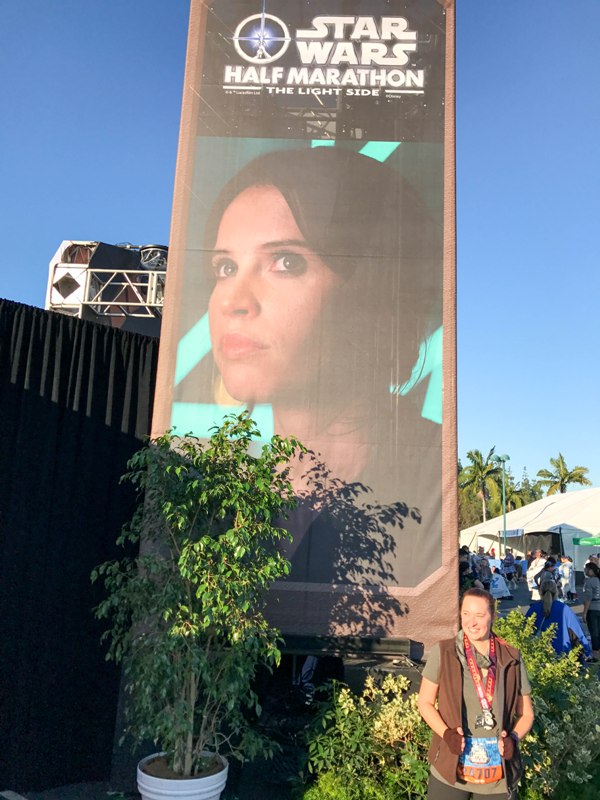 May the Force be with you!