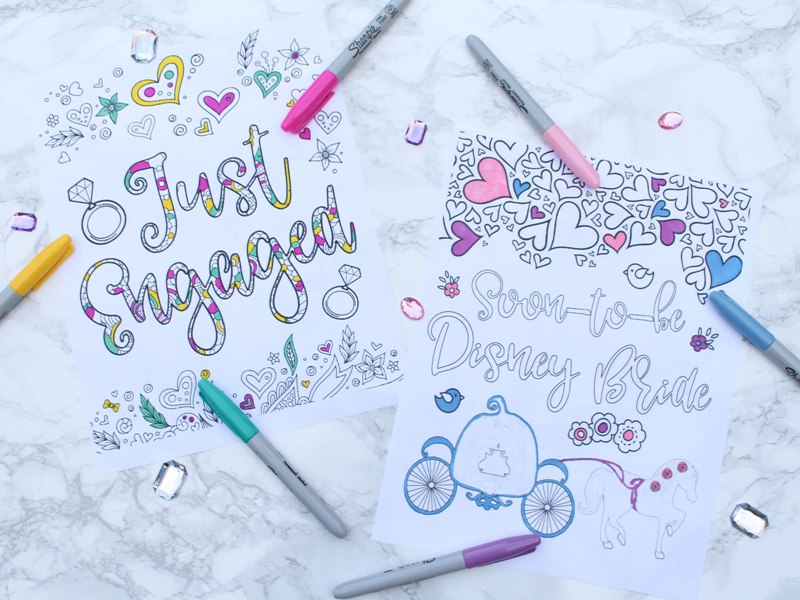 It's nearly January, which means we are in the middle of engagement season! Engagement season – the period of time between Thanksgiving and Valentine's Day – is when the majority of proposals take place, and recently-engaged coupes start planning their big day. Since I know a lot of you are wedding planning right now, I thought I'd make something fun for you!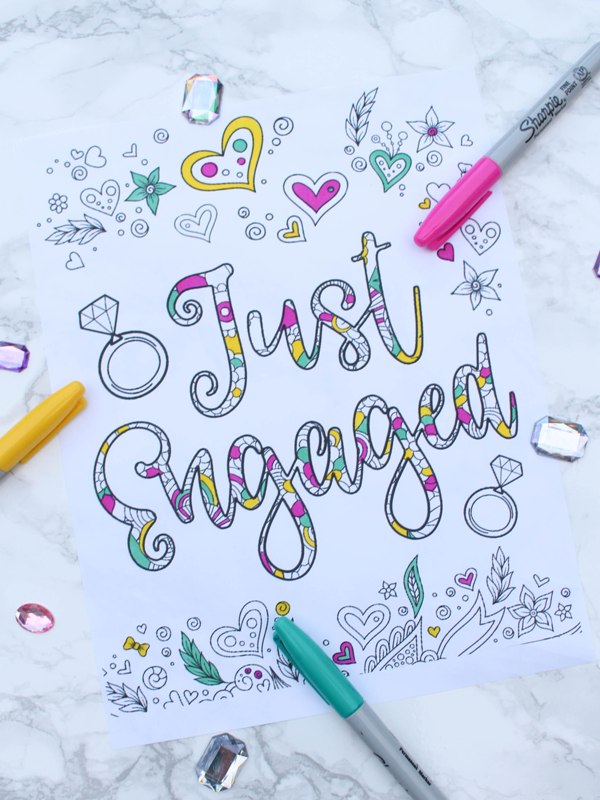 I have had the idea of making a Just Engaged coloring page for a while now, but literally had NO IDEA how to execute my idea.
But recently, one of my blogger besties Ange from Hairspray and Highheels published some adult coloring pages, so I messaged her to ask HOW THE HECK DID YOU DO THAT?! She gave me some great resources and soon enough I was experimenting with patterns and layers.
After a lot of trial and error, I landed on the two designs you see here. HOORAY for helpful blogger friends! Thanks, Ange!
I wanted to make a page for all of you who are Just Engaged (congrats!!!) and also a page for all of you who are planning Disney weddings. You can print these out and color them while waiting for your contract or planning pages to come back.
As you can see I used Sharpies to color mine, but I actually would recommend colored pencils instead. The Sharpies bled through the lines a little bit!
Just click on the images or links below to open a free PDF you can print. The PDF may look a little blurry but don't worry, it will print fine! (Be sure to select "fit to page" on your print settings so you get the whole design printed.)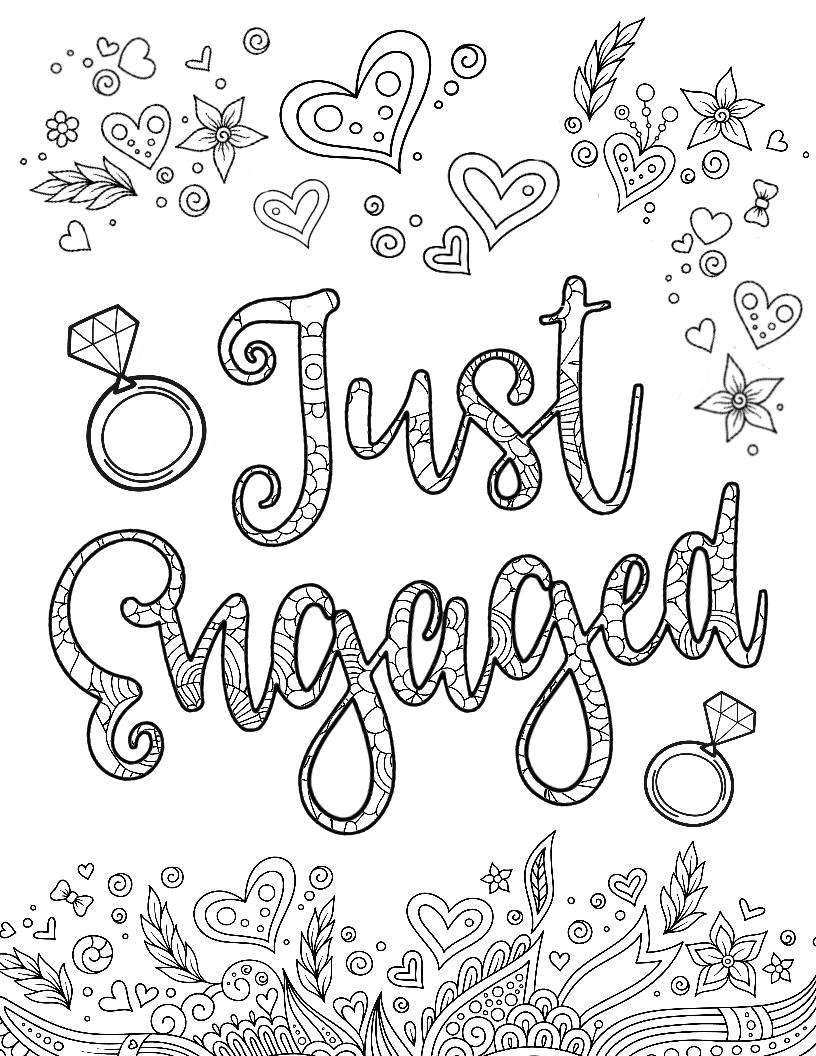 Click to Download "JUST ENGAGED" Coloring Page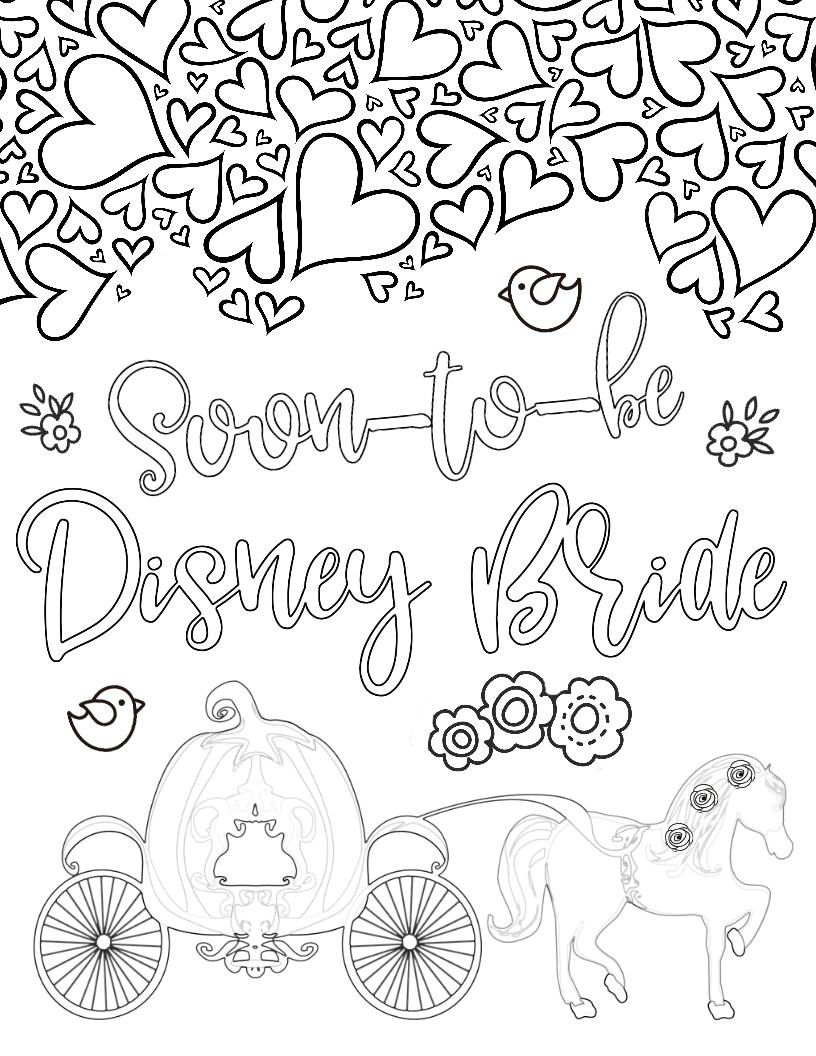 Click to Download "SOON-TO-BE DISNEY BRIDE" Coloring Page
Making these was so much fun, I'm afraid I may be addicted! What designs do you want to see next?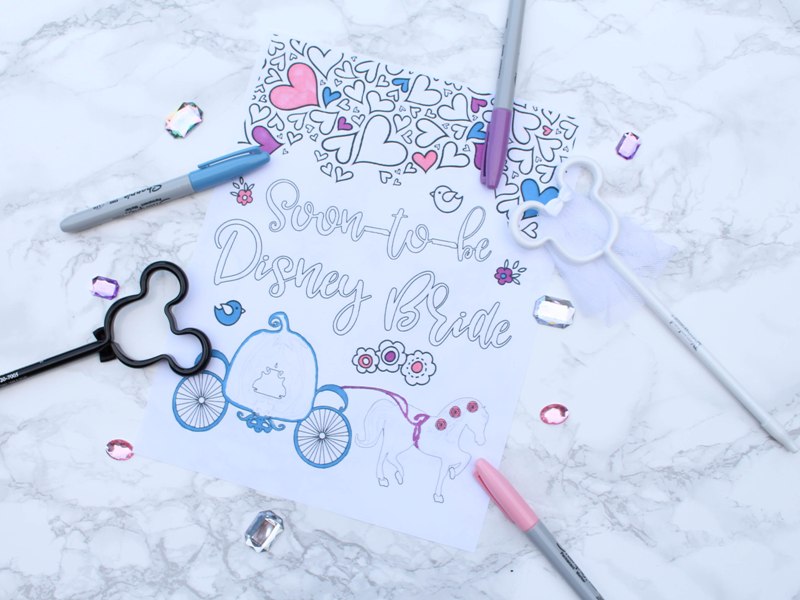 Happy coloring!
This article was originally published in January 2017 and has been updated.