Thank you to Roberts Hawaii for providing me with a complimentary seat on their tour. All opinions are my own.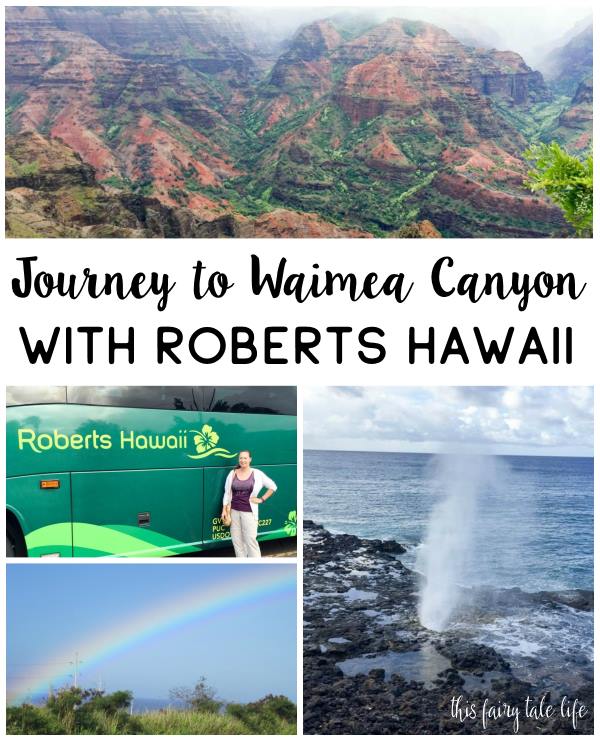 When I was doing research for our trip to Hawaii, one tour company kept popping up over and over again, and that company was Roberts Hawaii. Roberts Hawaii operates guided tours on four islands – Oahu, Maui, Kawai, and Hawaii (the Big Island) – and have great reviews on Trip Advisor. It seems a lot of cruisers use Roberts Hawaii as a more budget-friendly alternative to the ship tours. I emailed back and forth with the Roberts Hawaii representative, who patiently answered all of my questions about their tours, and ultimately we decided to take their Journey to Waimea Canyon tour on our second day in Kauai. I'm so glad we did – this is a great tour!
We did this tour on our second Kauai day, which essentially was a half day. The ship was scheduled to leave port at 2pm, which meant our five hour tour started bright and early at 7am so we could be back to the ship with plenty of time before sail away. The Kauai port is very user friendly, with the bus loading area right off the gangway. As soon as we walked off the ship we saw representatives with Roberts Hawaii (recognizable with signs and branded shirts). We checked in and were directed to a line to wait for our bus. The wait did not take long and soon we were comfortably seated on the bus, right behind the bus driver!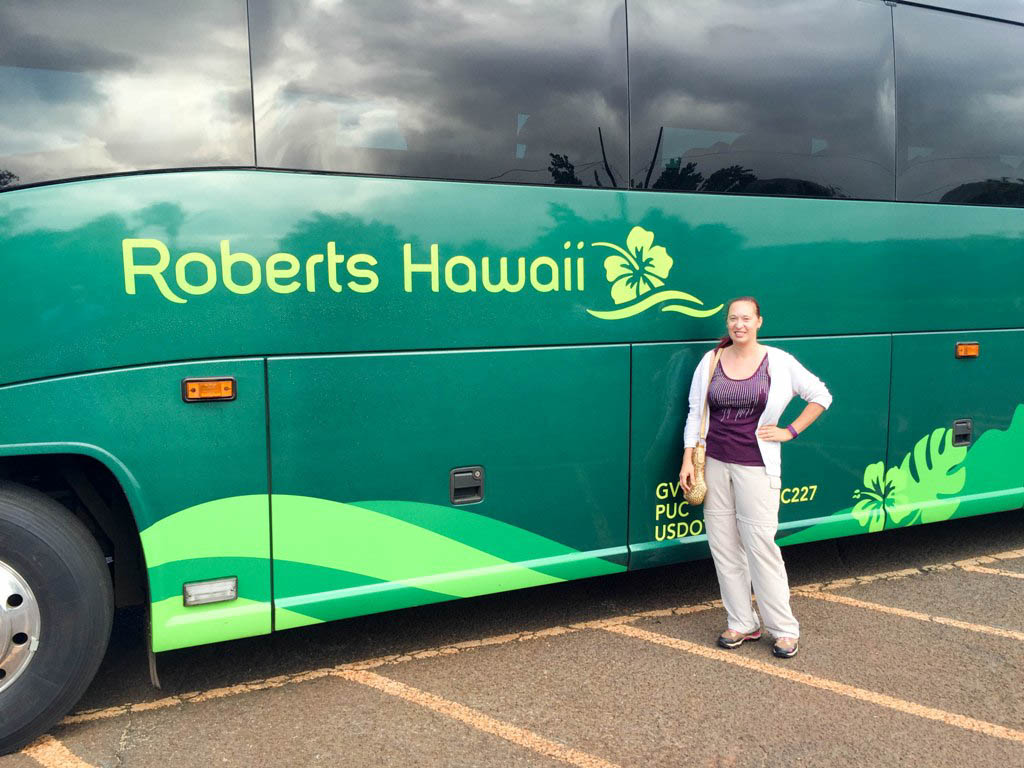 Our awesome driver was Kats, who has been doing tours with Roberts Hawaii for over 20 years! Kats was friendly and knowledgeable; we loved her personal stories about growing up on Kauai, especially hearing about Niihau, the "forbidden island." (If you're not familiar with the story of this island, I encourage you to read about it, it's absolutely fascinating.)
Our first stop on the tour was Spouting Horn, after driving through Koloa town, a historic part of Kauai. Spouting Horn is a blowhole and it's level of impressiveness depends on the tide. We had a pretty good show during our 15 minute stop here.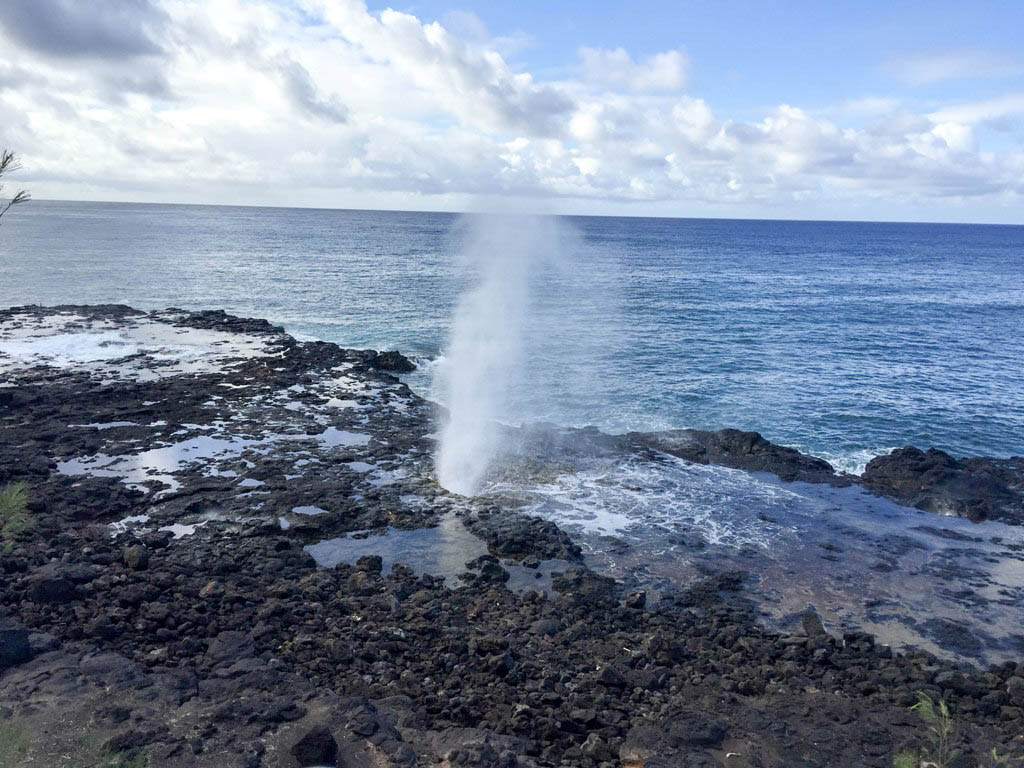 Next we stopped along Hanapepe Valley Lookout, a distant canyon that was used in the movie Jurassic Park. However, this was slightly overshadowed by a GORGEOUS rainbow that formed on the other side of the street! This was my first Hawaii rainbow, and it occurred on my final full day there. I was ecstatic to finally spot one!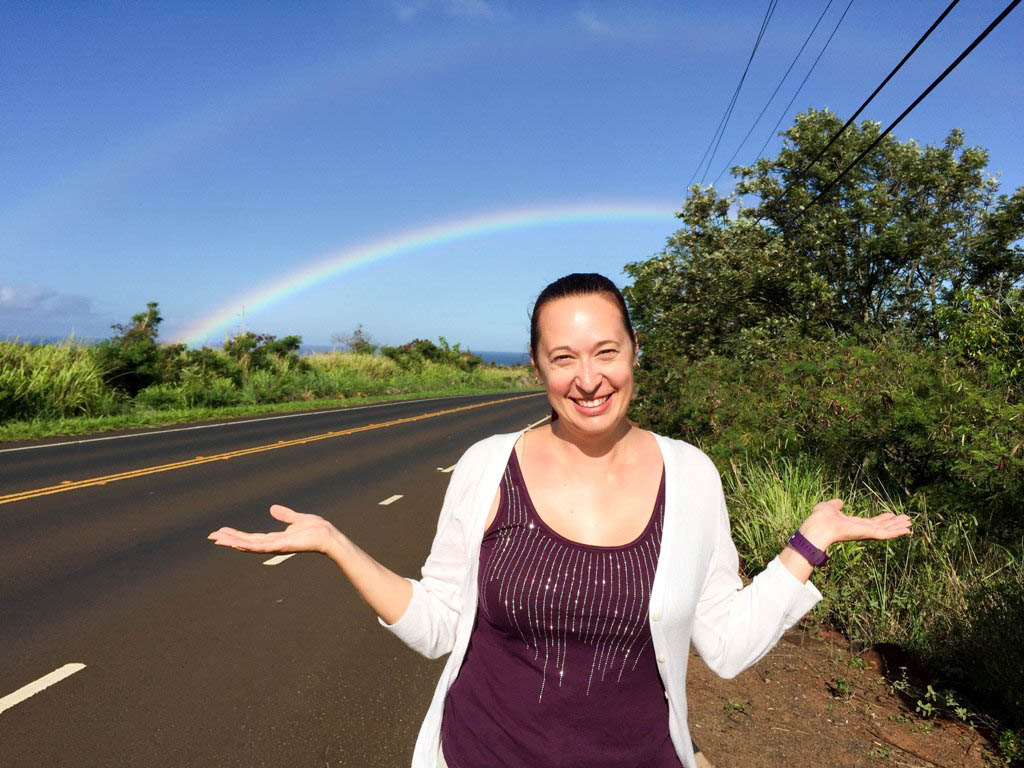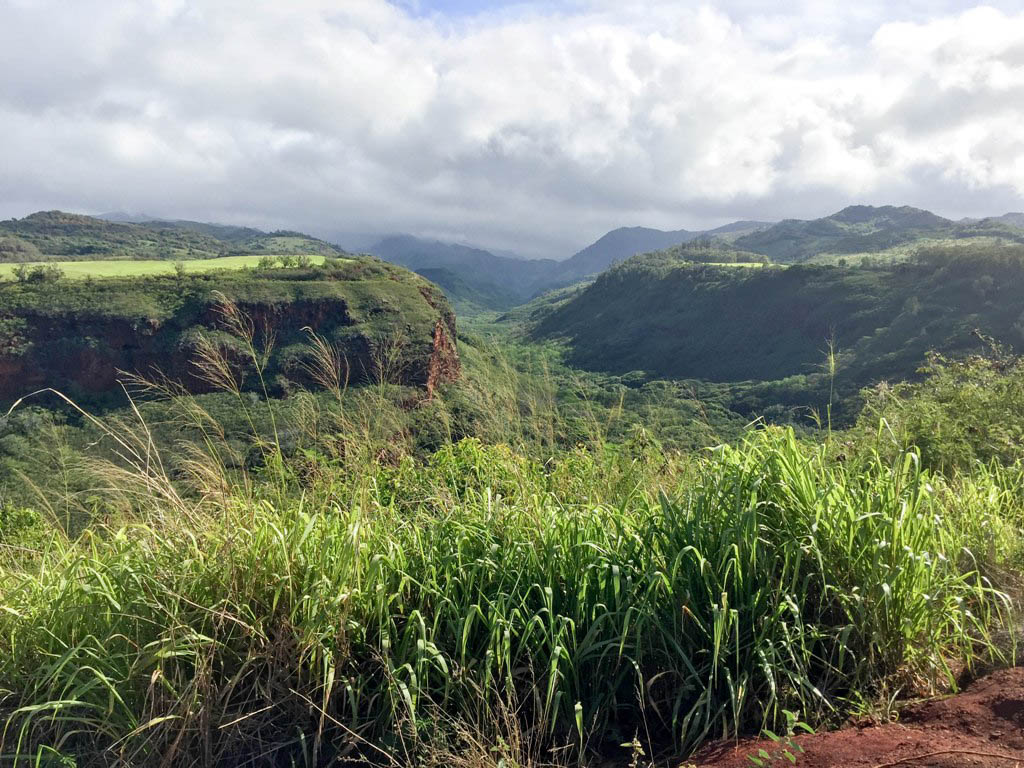 Shortly after the lookout we stopped at a large gift shop called Mariko for a restroom break (HUGE clean restrooms). The shop also offered coffee and snacks and plenty of Hawaiian trinkets if you need a last minute souvenir. Be sure you take a break here because it's about an hour drive until the next stop, the Waimea Canyon.
While going up and down the canyon road, Kats told tales of Hawaii culture, including her own family and heritage, and pointed out trees and smaller islands in the distance. Along with the gorgeous scenery all around us as we made the climb towards the canyon, we were never bored.
We stopped at the Waimea Canyon Lookout for 30 minutes which was more than enough time. There are restrooms and a little food stand here selling fruit and drinks. And of course, lots of rooster sightings.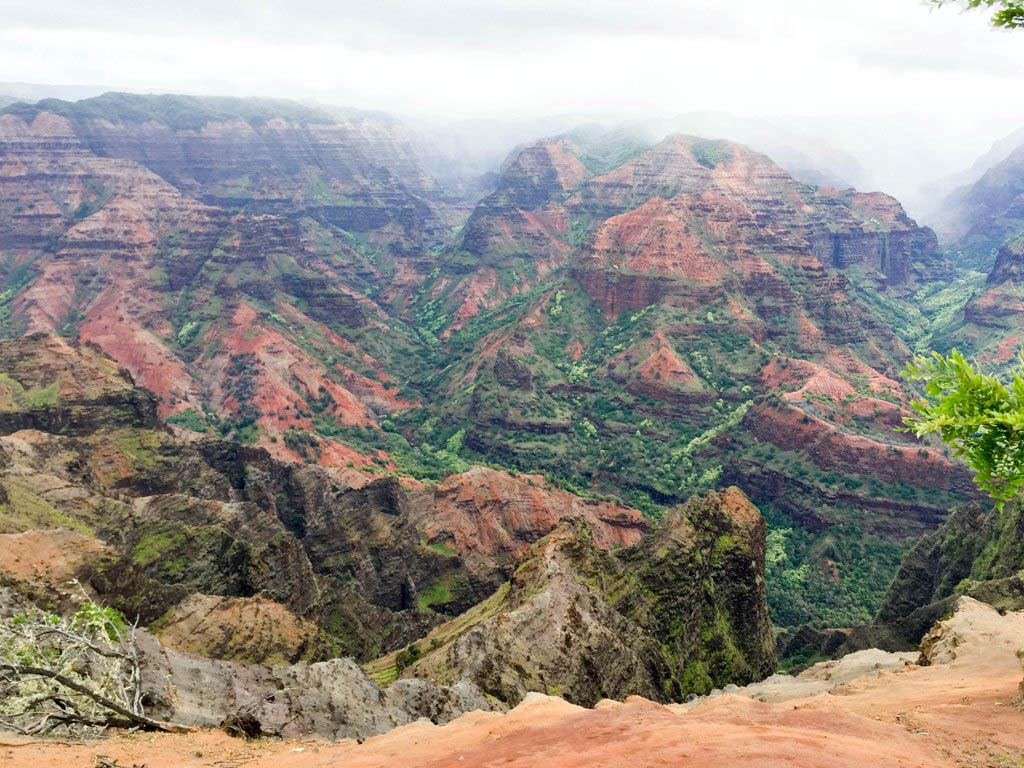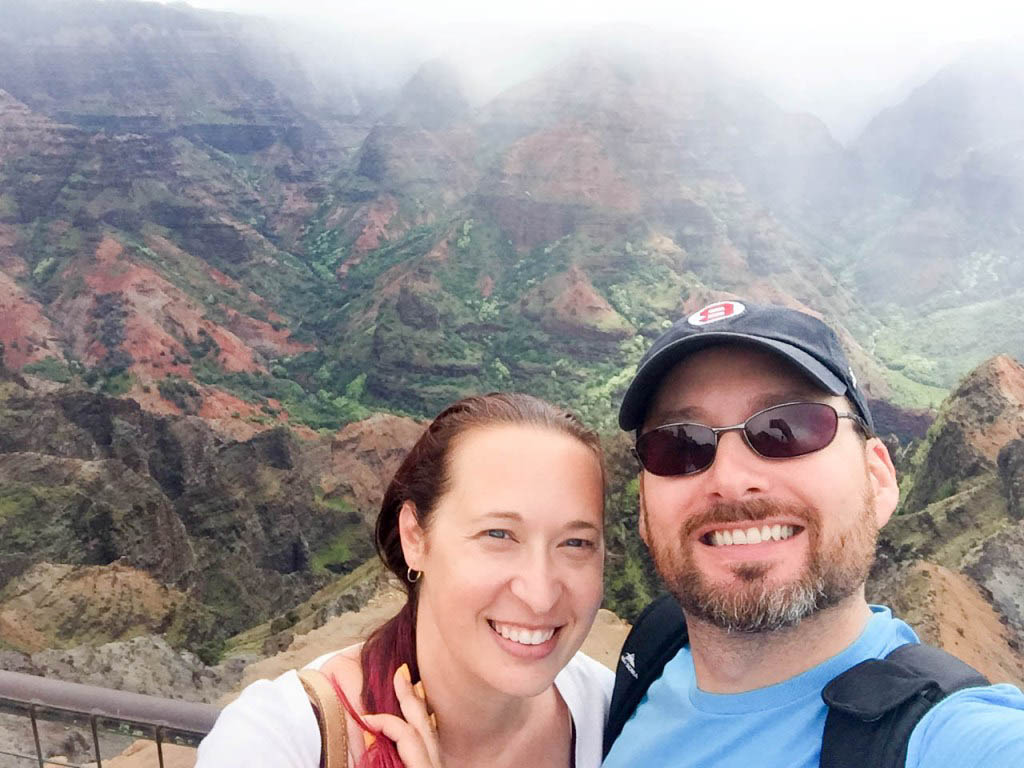 Our last stop of the tour was at Kauai Coffee, where coffee samples are available plus for-purchase coffee drinks, sandwiches, and sodas. You can also take a self-guided tour of the coffee bean plantation.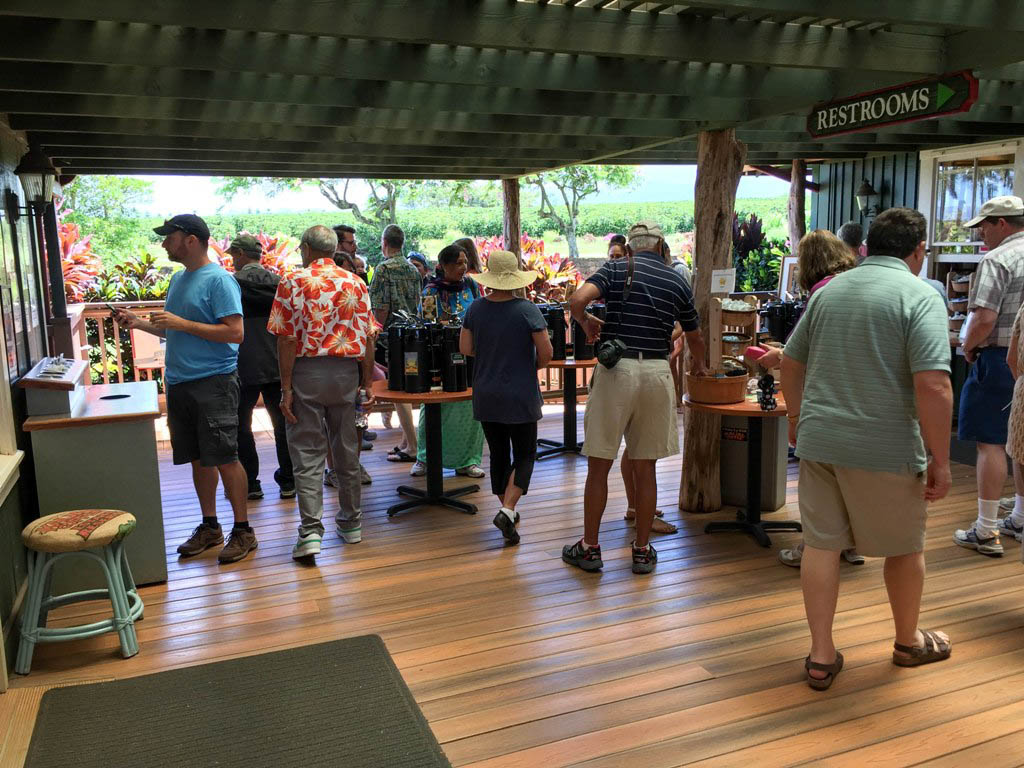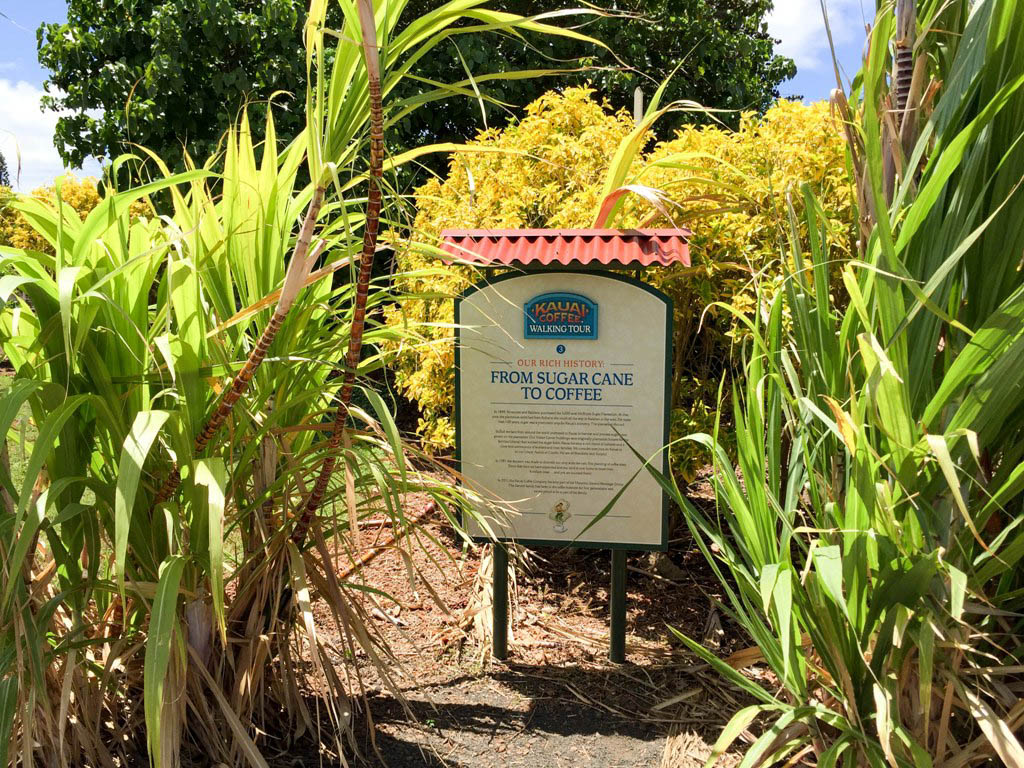 Overall we were extremely happy with the Journey to Waimea Canyon tour with Roberts Hawaii and highly recommend their company. If you're doing an inter-island cruise, be sure to check out their 3, 4, or 5 tour combos for a discounted rate! It's a great way to see all the sights in Hawaii.