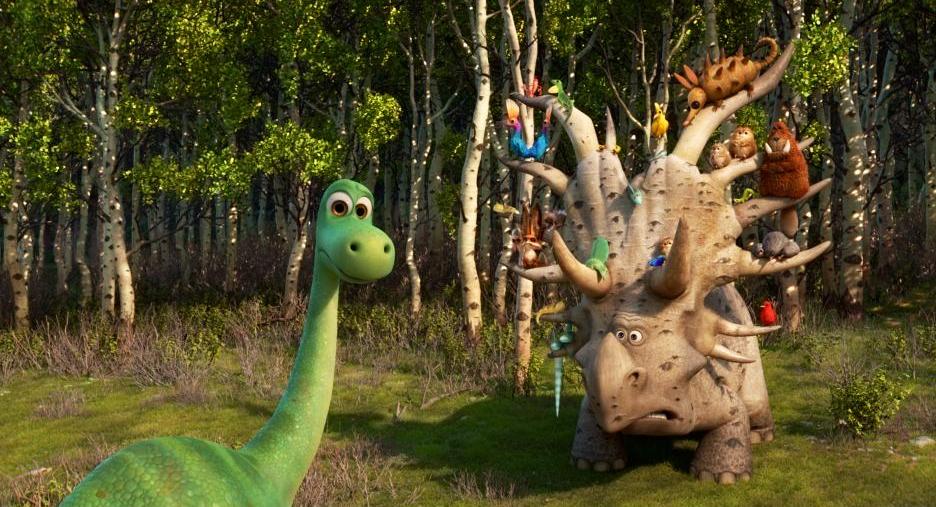 I can't believe The Good Dinosaur is almost here! The latest feature from Disney/Pixar opens in theaters next week on Thanksgiving Day, and to celebrate Disney has released three new clips from the movie to get everyone psyched!! They also released some printable activity sheets and coloring pages for the kiddos.
"The Good Dinosaur" asks the question: What if the asteroid that forever changed life on Earth missed the planet completely and giant dinosaurs never became extinct? Pixar Animation Studios takes you on an epic journey into the world of dinosaurs where an Apatosaurus named Arlo (voice of Raymond Ochoa) makes an unlikely human friend. While traveling through a harsh and mysterious landscape, Arlo learns the power of confronting his fears and discovers what he is truly capable of.
Disney/Pixar never disappoints so I'm so excited to see this one next week. As a kid I went through a phase where I was OBSESSED with dinosaurs, so I know I'm going to feel a lot of nostalgia with this one. If you're not already familiar with The Good Dinosaur, watch the clips below!
Keep the fun going with these printable activity sheets and coloring pages! There are mazes, games, and even a "dino-rama." Just click on the links below to open the PDF, and you can print them right from your computer.
The Good Dinosaur Make Your Own Dino-rama
The Good Dinosaur Dino Adventure Game
The Good Dinosaur Maze 1
The Good Dinosaur Maze 2
The Good Dinosaur Spot the Differences
The Good Dinosaur Pumpkin Stencil
The Good Dinosaur Connect the Dots
The Good Dinosaur Memory Cards
The Good Dinosaur Hexaflexagon
The Good Dinosaur Coloring Pages 1
The Good Dinosaur Coloring Pages 2