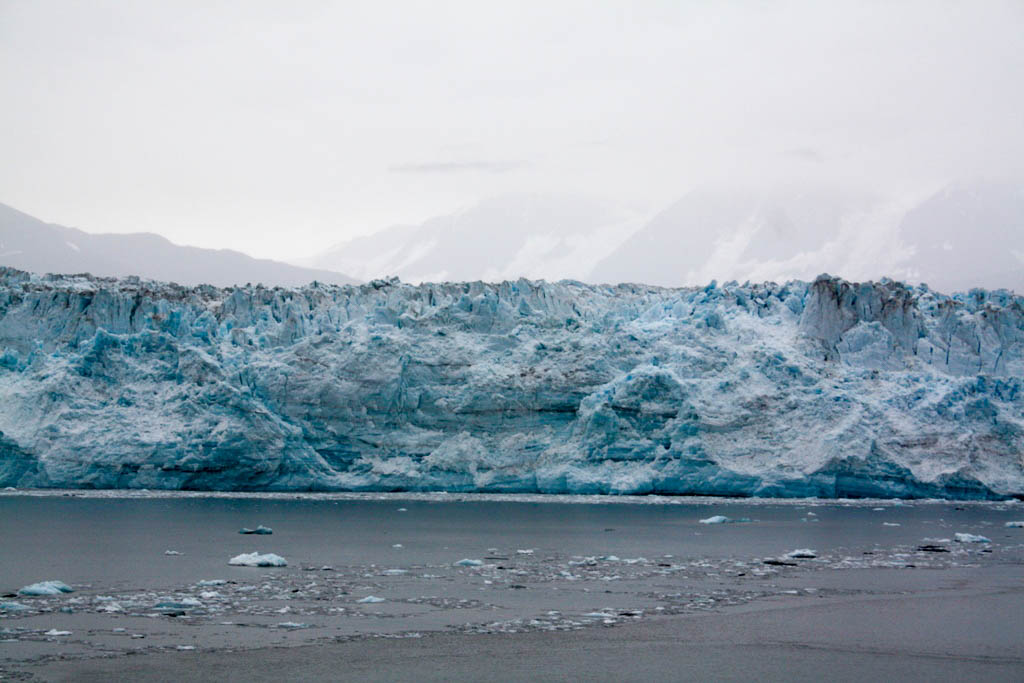 Continuing on our Alaska cruise trip report, our final day was a Sea Day but just like the day before, it was no regular Sea Day. Today we were staying on the ship but sailing to Hubbard Glacier, a glacier that is six miles wide and 400 feet tall on the surface. It is also known to be pretty active and we saw a lot of calving. This was also by far our COLDEST day while on our cruise, and the heating pad we brought got lots of use while we were sitting out on our balcony, observing the majestic scenery.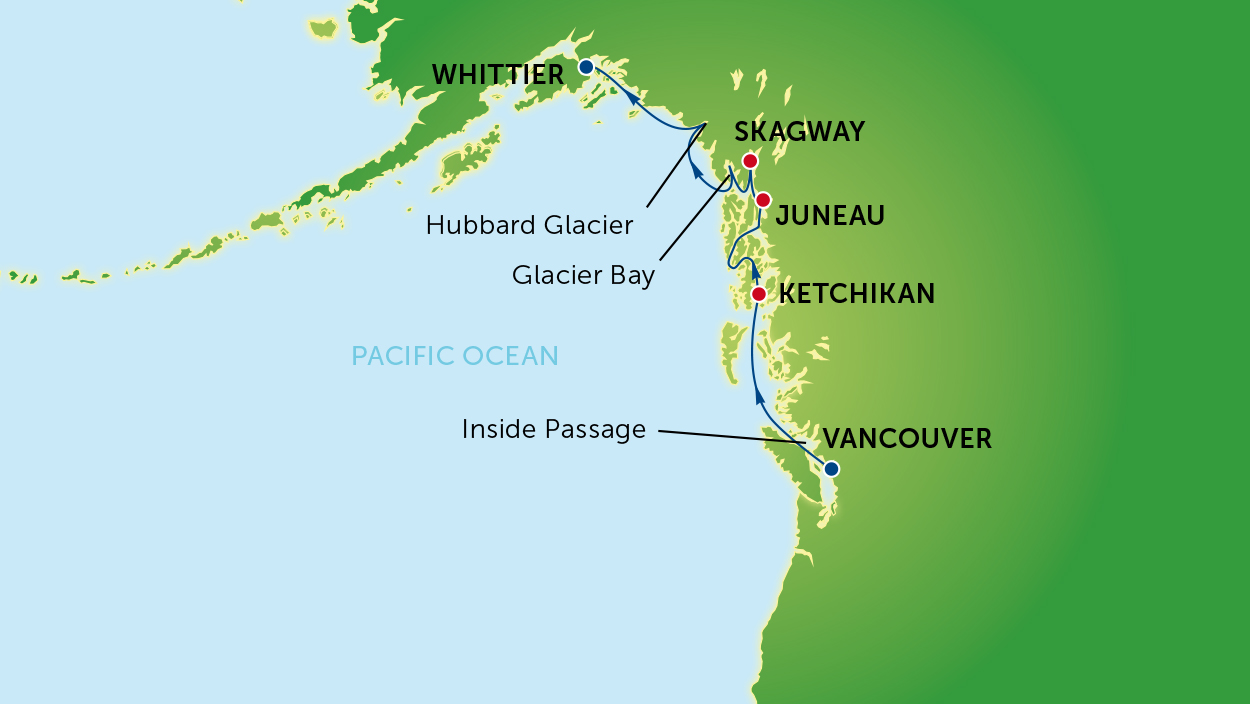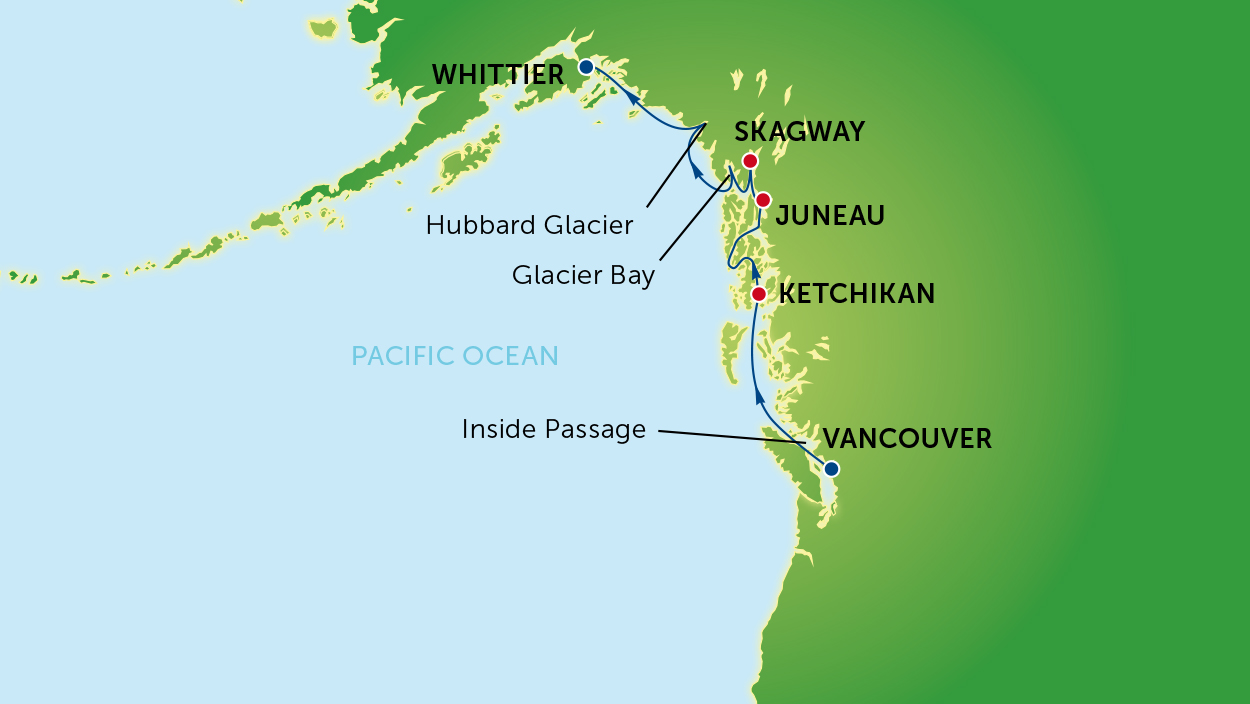 Map via Cruise Experts
The Hubbard Glacier is massive and unique in the fact that it is actually advancing, while most other glaciers are receding. It's crazy to think that we saw just a tiny, tiny bit of this glacier. Just like the day prior, the ship slowly pulled into the bay, did a complete rotation, and then slowly left the bay. We watched several pieces calve off and splash into the ocean. I was surprised at how blue some of the ice chunks looked. The Hubbard Glacier was stunning to observe, but gosh, it was really cold! So much colder than the day before. We were told we got really lucky with great weather on this trip, but the temperature certainly fell quickly as we traveled further north.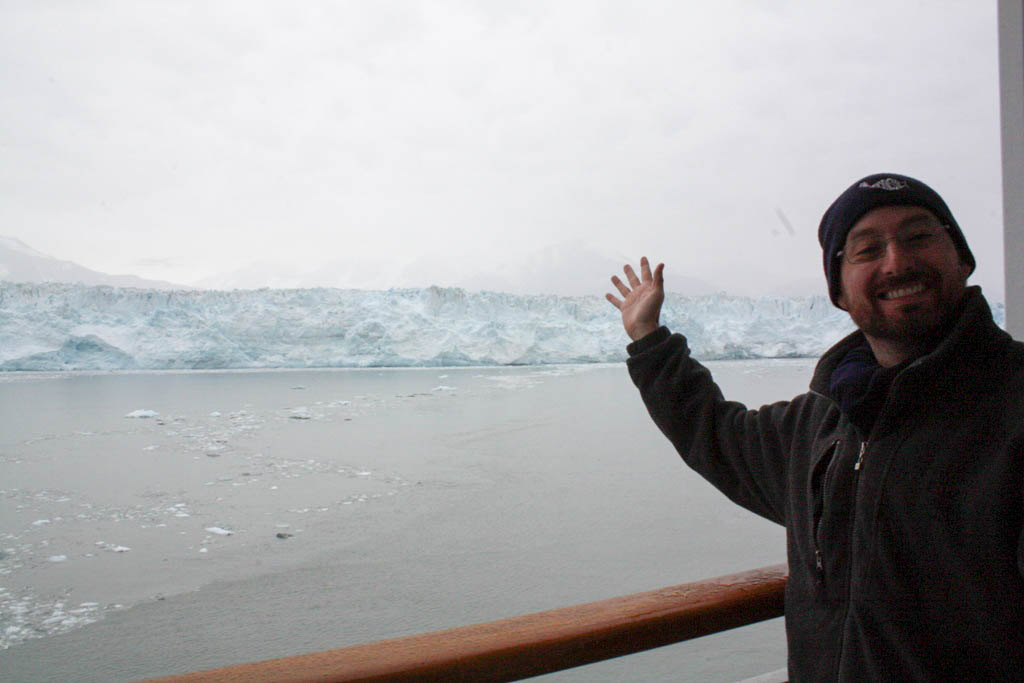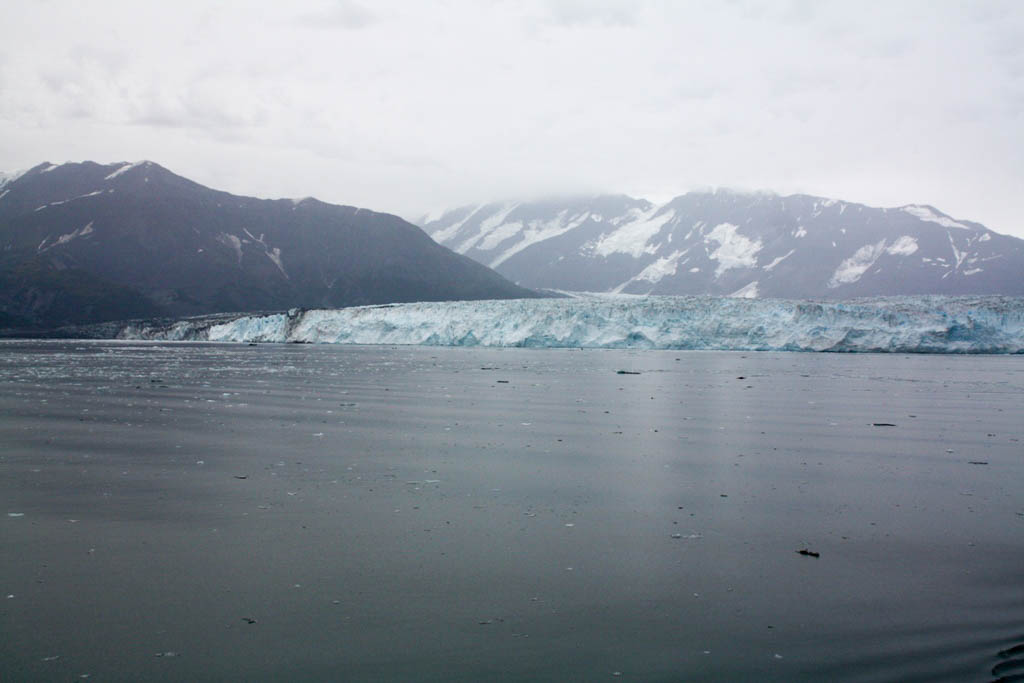 In these two pictures you can see an iceberg calving in the middle of the image, and then the resulting splash in the next picture.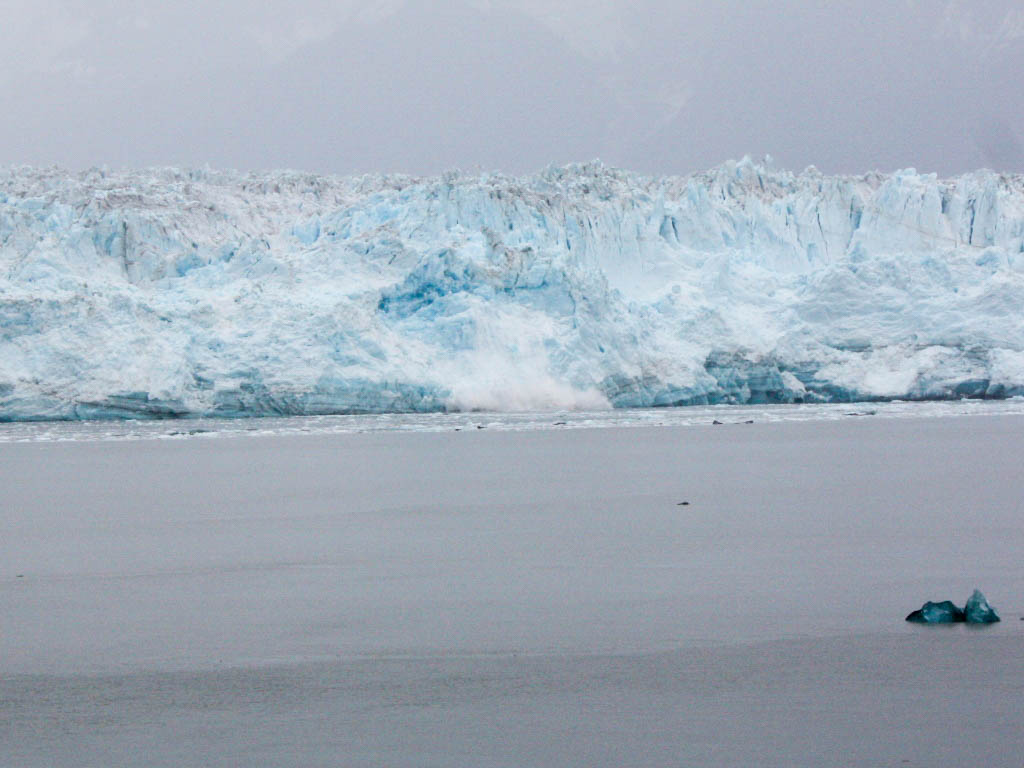 Since I didn't take great notes, I can't remember what we did for breakfast or lunch on this day. I do remember I signed up for a wine tasting course held that afternoon in one of the restaurants, but the motion of the boat, now moving quite quickly to get us north to Whittier the next morning, was making me uneasy. I sadly had to bail on the tasting but the very nice instructor told me to take a glass of wine with me. I went back to the cabin to take some ginger pills, and Mr. BFT and I went to the atrium. I was hoping I would feel the motion less if I were mid-ship. There was a string quartet playing; we got coffees from the cafe and listened to them play for a while. It was really lovely. After a while I felt better and we decided to take a walk around the jogging path. Man, was it cold and wet! It was certainly the fastest the ship was moving all week and we stopped periodically to watch the waves crash against the ship, but it was too cold to stop for long! We passed another couple who was just as crazy as us so we took pictures of each other to document our craziness.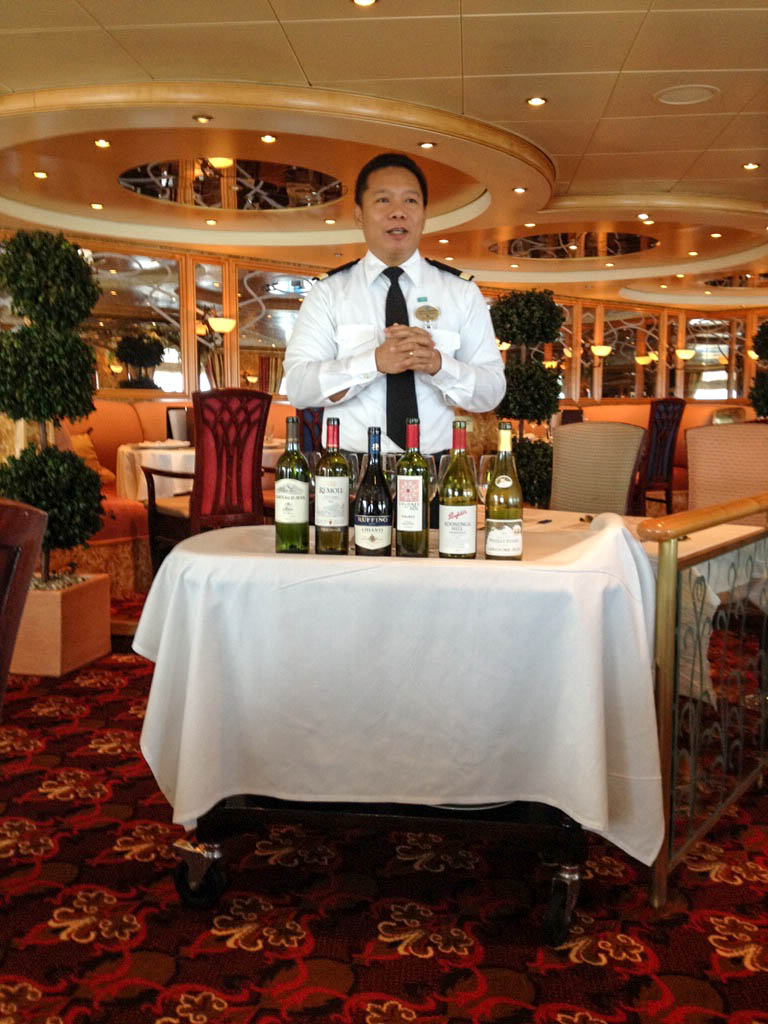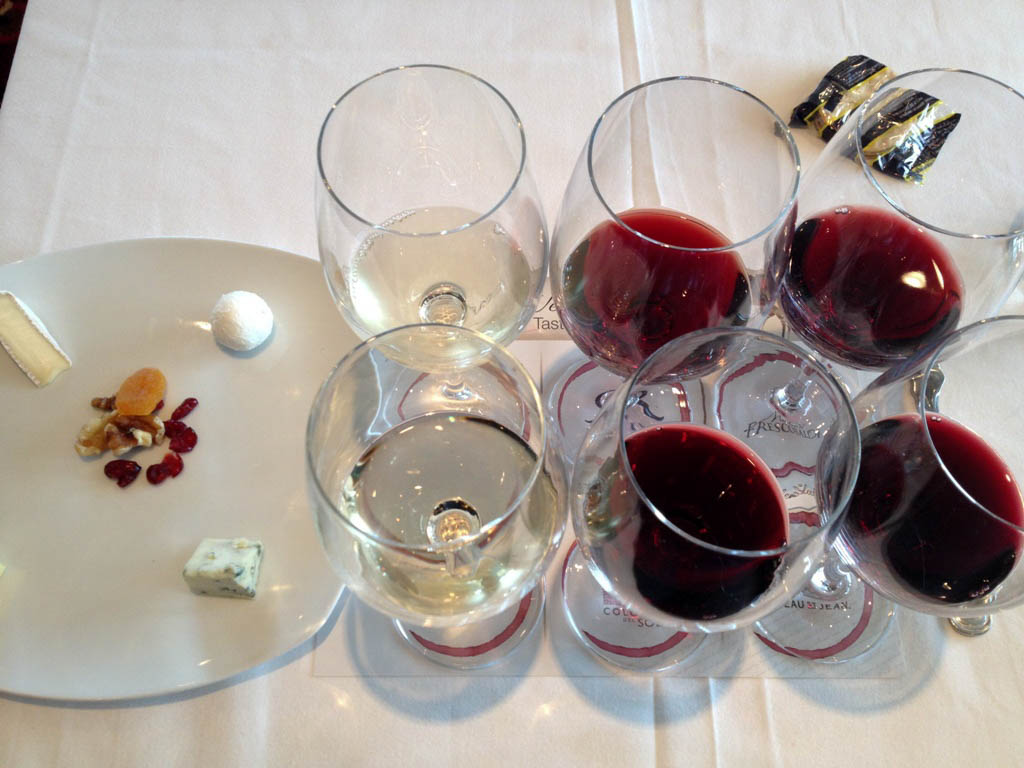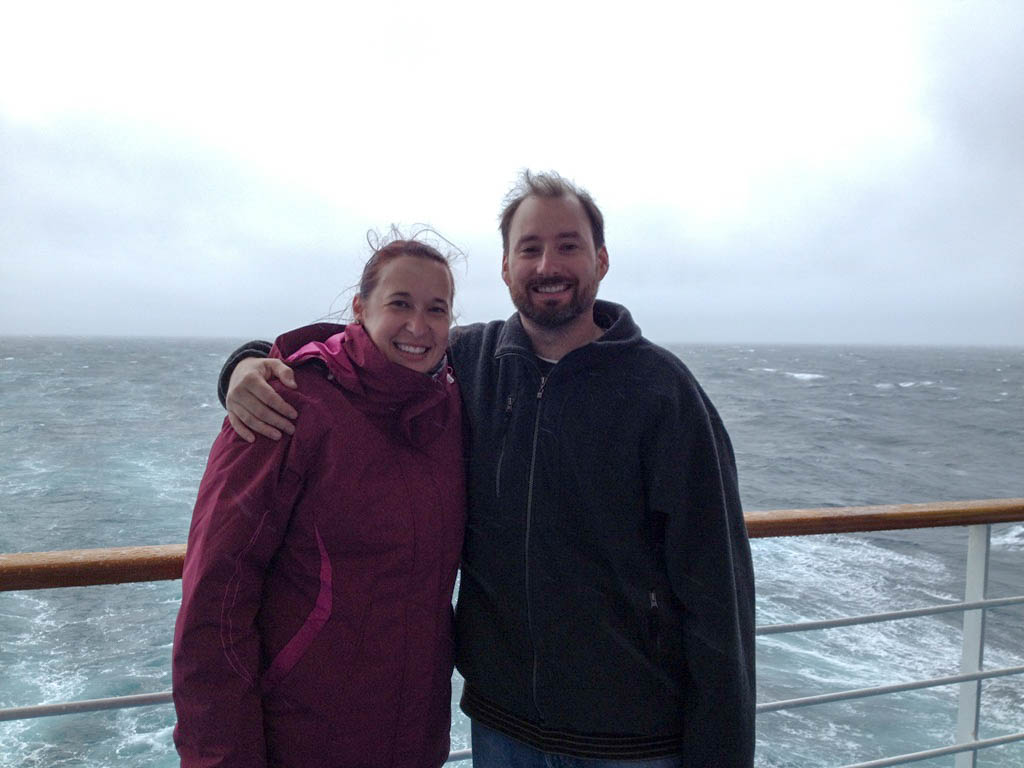 We headed back inside and did most of our packing so we could put our luggage out before dinner. We had our final dinner in the main dining room. I wish I made notes of what we had, but doesn't it all look good?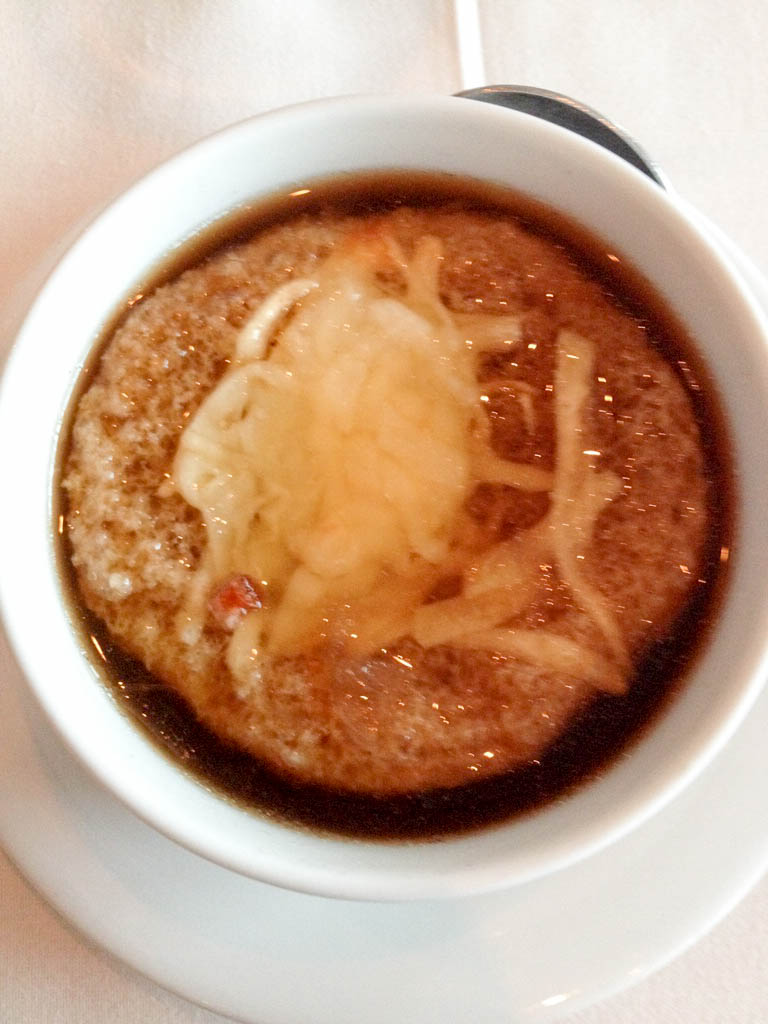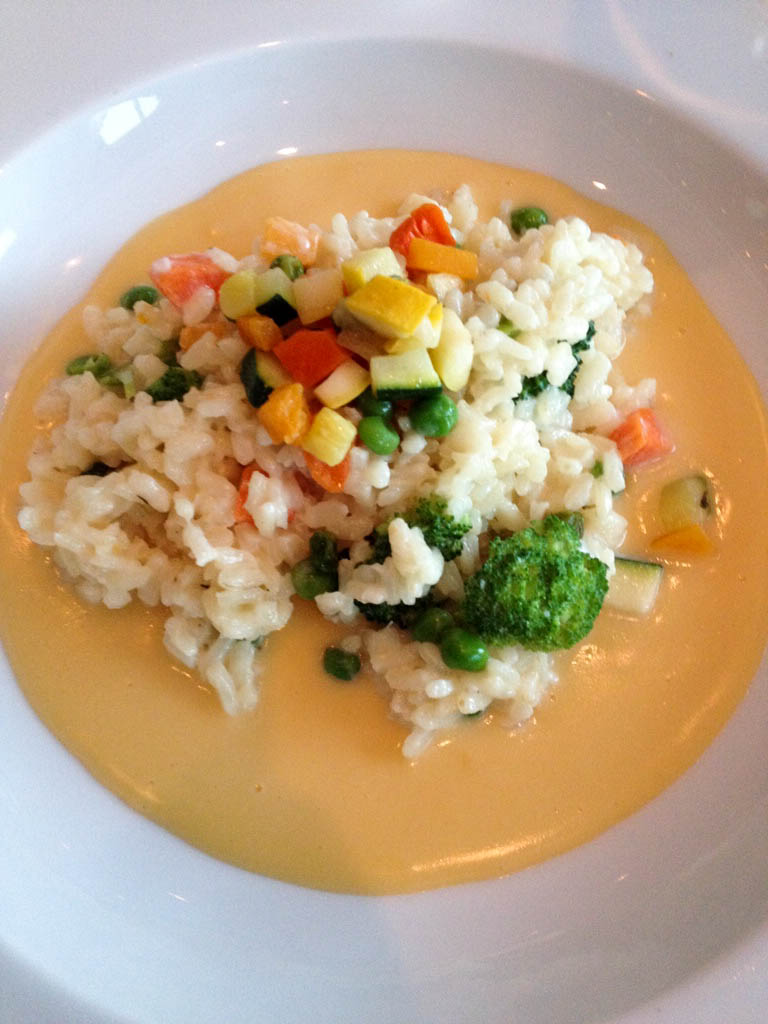 After dinner we went to watch the karaoke finals. We were bummed because none of the regulars from our standard karaoke sessions seemed to have been selected as finalists. I was talking to someone later who said they only picked people from a live band karaoke they held one of the nights. It didn't seem fair, really, but it's just cruise karaoke so nothing worth fretting out! We ended the night with Jonas one last time before heading back to the cabin. We did our final packing and headed to bed for our last sleep on the ship. Tomorrow we would wake up docked in Whittier, Alaska!
Alaska Cruise Past Chapters:
All Aboard the Norwegian Sun
Day 1 – Exploring Vancouver
Alaska Cruise – Day 2 – Vancouver and Embarkation
Alaska Cruise – Day 3 – Sea Day
Alaska Cruise – Day 4 – Ketchikan
Alaska Cruise – Day 5 – Juneau
Alaska Cruise – Day 6 – Skagway
Alaska Cruise – Day 7 – Glacier Bay