I was invited to an advance screening of The Good Dinosaur for review. All opinions are my own.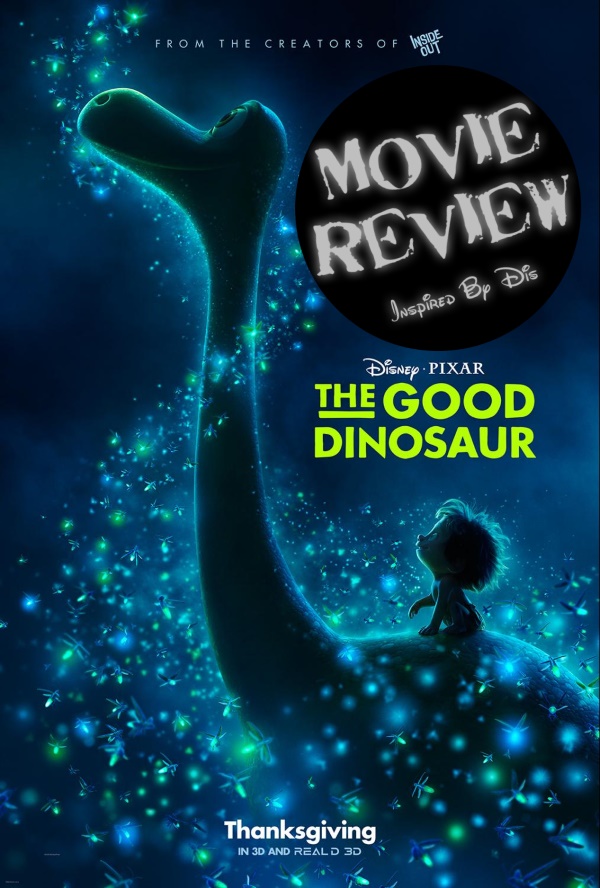 The Good Dinosaur" asks the question: What if the asteroid that forever changed life on Earth missed the planet completely and giant dinosaurs never became extinct? Pixar Animation Studios takes you on an epic journey into the world of dinosaurs where an Apatosaurus named Arlo (voice of Raymond Ochoa) makes an unlikely human friend. While traveling through a harsh and mysterious landscape, Arlo learns the power of confronting his fears and discovers what he is truly capable of.
I had been looking forward to seeing The Good Dinosaur, just as I look forward to all Disney/Pixar releases. While I enjoyed Inside Out earlier this year, the subject matter was a little heavy and convoluted, and I was hoping The Good Dinosaur would mark the return of the more lighthearted Pixar movies of years passed, such as Toy Story and A Bug's Life. That wasn't quite how it turned out. Which isn't to say The Good Dinosaur is not a good movie – it's excellent. But it was …. different.
First off, I have to acknowledge the animation in this movie is brilliant. The landscape shots are mindblowingly realistic. There was an opening scene showing water flowing and I would swear it was real water if I didn't already know I was watching an animated movie. The animation for this movie is definitely on another level and the movie is worth seeing for that reason alone.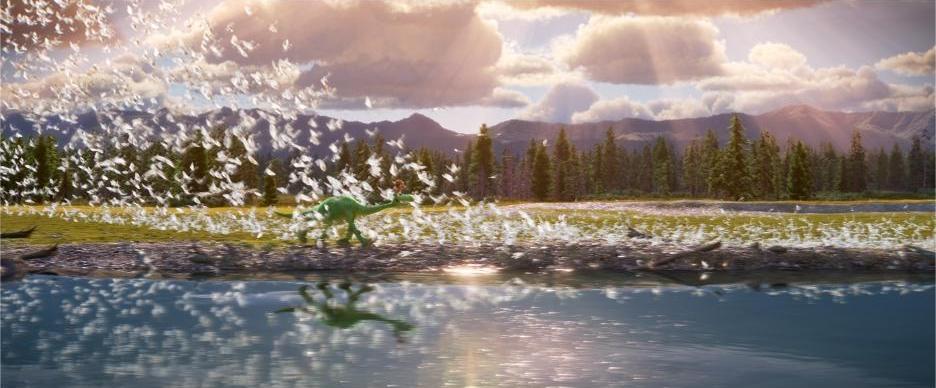 The tone of the movie is a little dark. Arlo does witness the loss of a parent (think The Lion King-esque), and it's pretty intense. The loss is not alluded to or happens in the shadows – it's all right out there. There are some additional intense/scary scenes, and even some gross scenes. As my husband said, "They sure liked to remind you that animals eat other animals."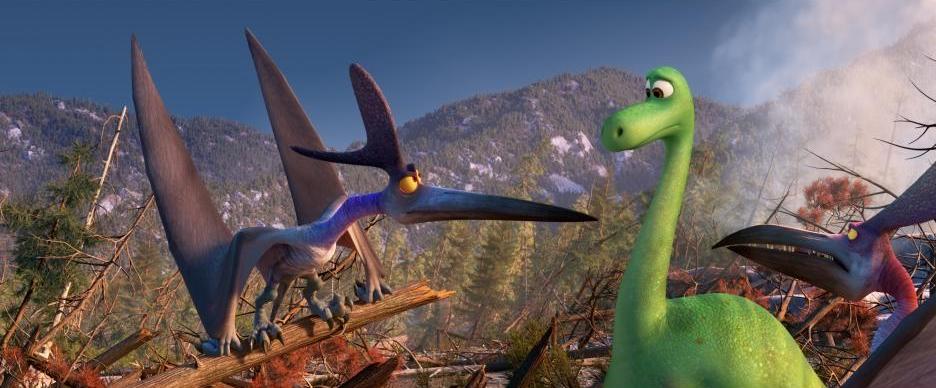 There are some really sweet scenes, too. The opening scenes getting to know Arlo and his family have some funny moments, and it's sweet watching Arlo develop a relationship with Spot, an orphaned toddler. And it is a Disney movie after all, so make sure you bring your tissues. I didn't ugly cry at the end like I did with Inside Out, but maybe that's because I've never been a dinosaur. (I was, at one time, a hormonal preteen girl and man, it is rough. So rough.)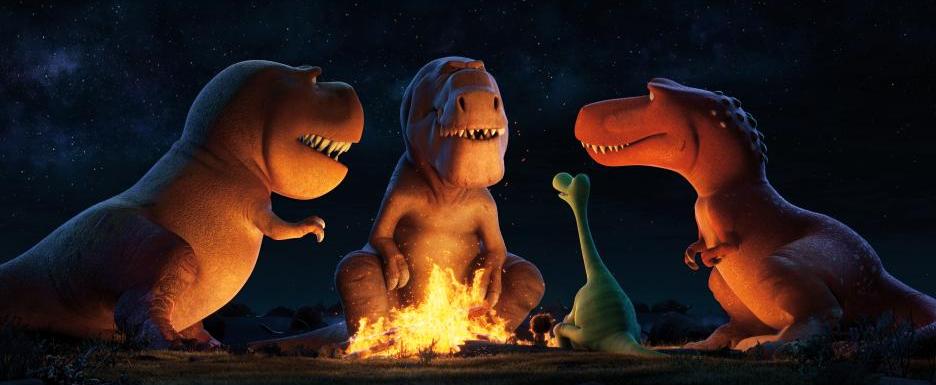 I think The Good Dinosaur is definitely worth seeing (and in 3D, if you can) for the beautiful animation alone. The storyline is a little slow at times and I never quite connected with the characters like I have in prior Pixar outings, but there are some genuine laugh-out-loud gags, cute "awwww" inducing characters, and touching moments. The voice cast, including the young Raymond Ochoa as Arlo and Sam Elliott as Butch, does a stellar job bringing the characters to life. The short that plays before the film, Sanjay's Super Team, is also a delight.
The Good Dinosaur opens in theaters everywhere on November 25, 2015.