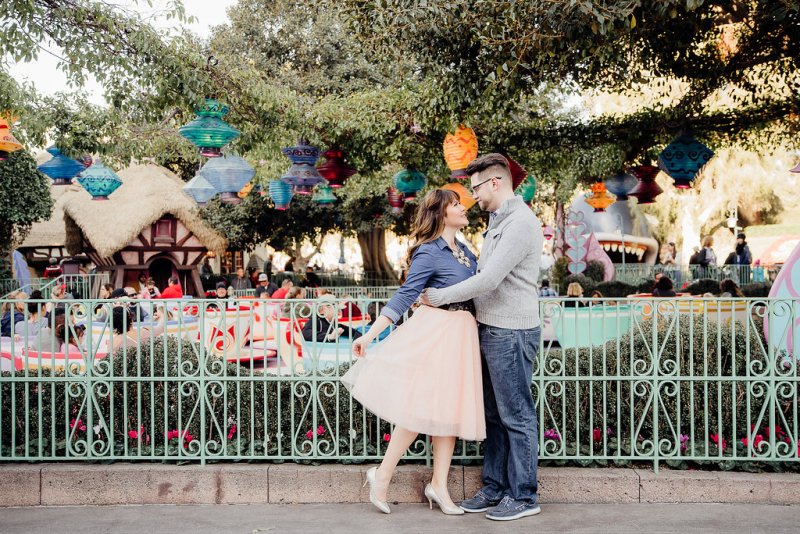 I'm so happy to be starting off the week with another adorable Disneyland engagement session! Debbie and I met through the wedding industry; she's an event planner with Fandom Affairs in Southern California, and we bonded over our love of Disneyland. Debbie and Zack have such a cute meeting and proposal story and I'm thrilled to be sharing their gorgeous photos by XO and Fetti today! They also had videography done by Claudia Hurtarte and you can tell how much fun this couple has when they're together. Too cute!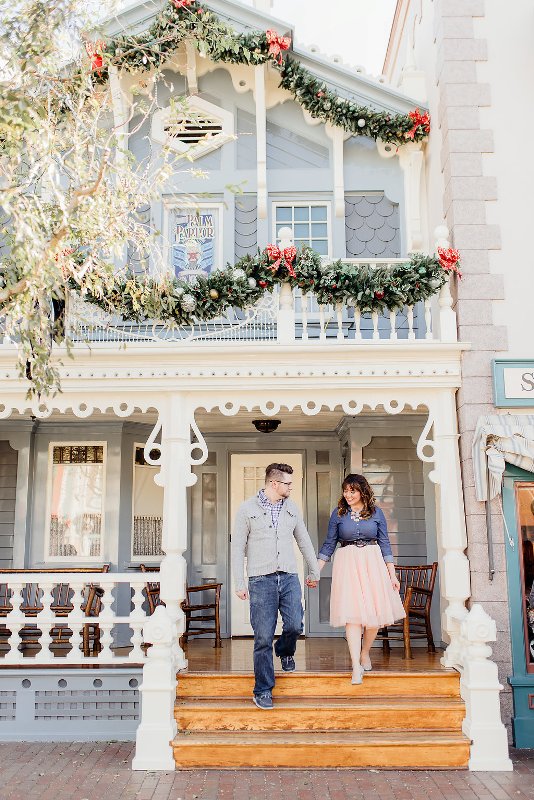 Zack & Debbie | Disneyland Engagement from Claudia Hurtarte on Vimeo.
How We Met:
Can you believe it took moving to California for two Floridians to find each other? In 2013 Zack and I were both on the same dating app. The moment I came across his profile I knew I had to connect with him. He filled it with every nerdy interest he had topping it off with a Doctor Who username. That definitely got my attention! After a few exchanges, I suggested we meet in person. Zack, convinced someone as cute and nerdy as me had to be a robot or a man, asked me to send a photo of myself holding a pen. I sent a photo holding four pens assuring Zack that I was genetically female. While enjoying Cold Stone's ice cream and a conversation about superheroes, I told him my favorite X-Men was Gambit. According to Zack, that was the moment he knew I was the one.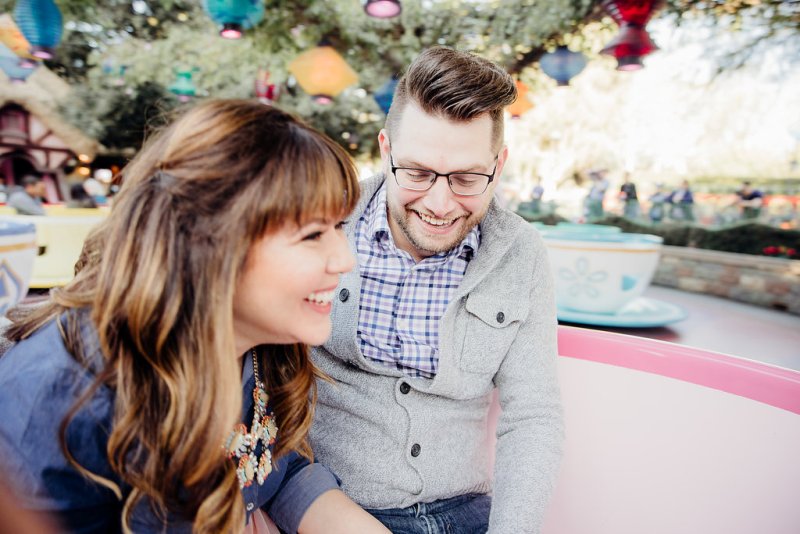 Proposal Story:
When Zack and I took our first trip abroad in the fall of 2015, our friends and family were convinced we'd get engaged. So while enjoying a picnic in front of the Eiffel Tower we filmed a fake out proposal just to get back at them! Hilarious right? Flash forward the following year, we took a December trip to London to see Harry Potter and the Cursed Child. Engagement Watch 2016 was in full swing, and Zack had the brilliant idea to film another fake out proposal in front of the theater! We totally fooled them again! Little did I know, I'd actually get engaged for real the following night.
The next night we had tickets to Dinner in the Great Hall at the WB Studio Tour London. We knew from previous visits that a volunteer is selected from the audience to open the doors that lead everyone into the Great Hall. I told Zack that I must be that volunteer! The event coordinators informed us all that we will be entering in two groups. Zack convinced me to stay behind in the second group with less people to increase my odds of being selected. As soon as our group went in and the tour guide opened his mouth, my hand shot straight up in the air ready to be selected. But instead of asking for a volunteer he called my name specifically!
At this point, I still had no idea he was proposing. I truly thought he had bribed someone to call me. He's so resourceful that way! But as soon as I walked to the front of the doors, Zack joined me and grabbed my hand to face him. This is the moment I knew my life was about to change. "I couldn't think of a more perfect place then here at a Hogwarts, where magic happens all the time because every day with you is magical." Then he got down on one knee and asked me to marry him. I said yes so quickly, and together we both opened the doors to the Great Hall. We were met with so much applause on the other side. It truly was the most magical night of my life!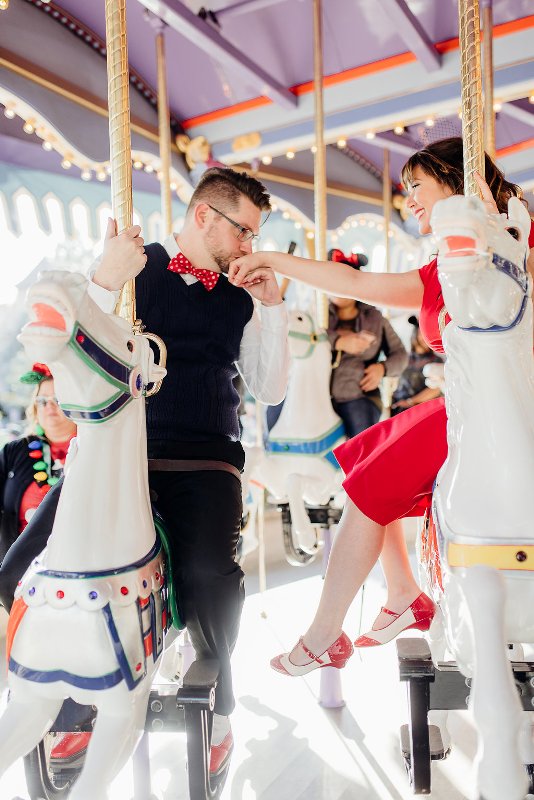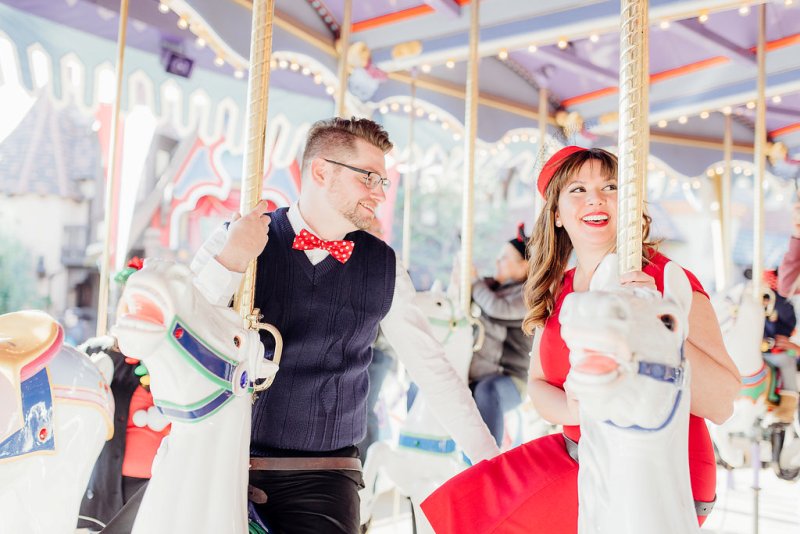 Disneyland was our first adventure as a couple! Zack hadn't been to the parks in years, so he was excited to experience it with someone who loved it so much! The magic of Disney is so infectious; we ended up purchasing annual passes together that first day! Now it's become a monthly trip for us. We enjoy dressing up for Dapper Day, we love pin trading, and of course indulging in all the delicious treats! It's a place for us to escape adulthood, and just be a kid again. No stress. No worries. We just get to smile, laugh, and focus on the love we have for each other.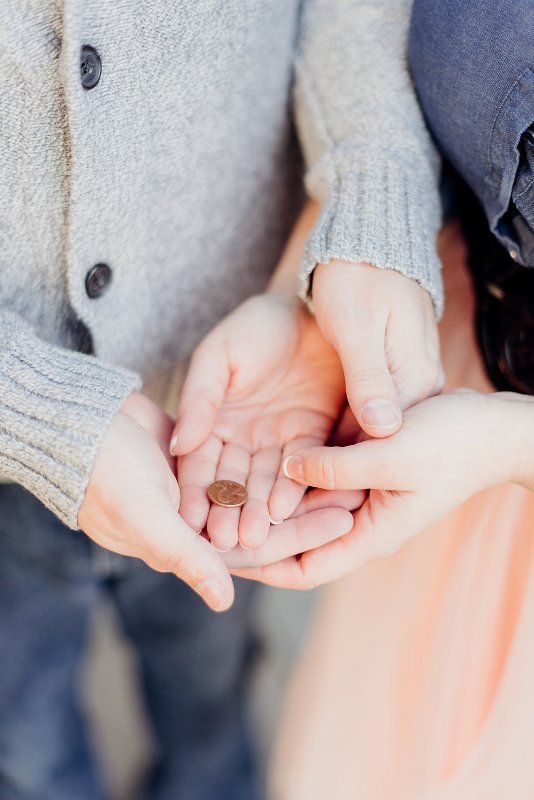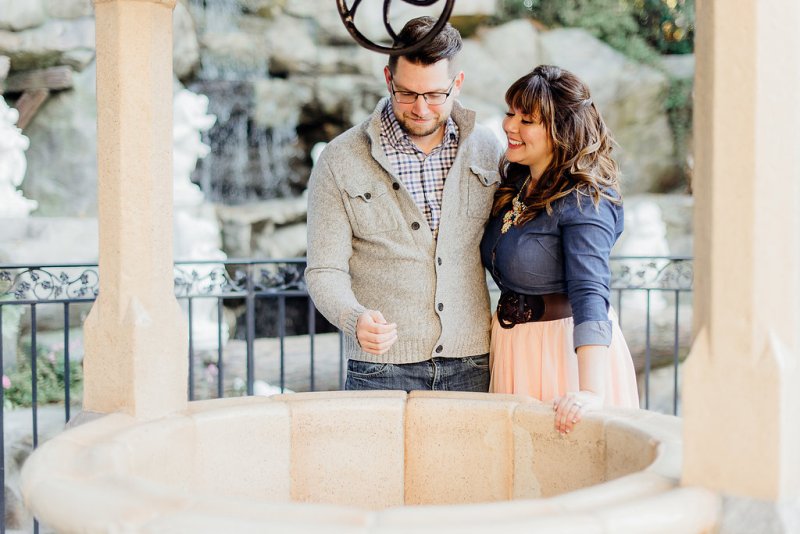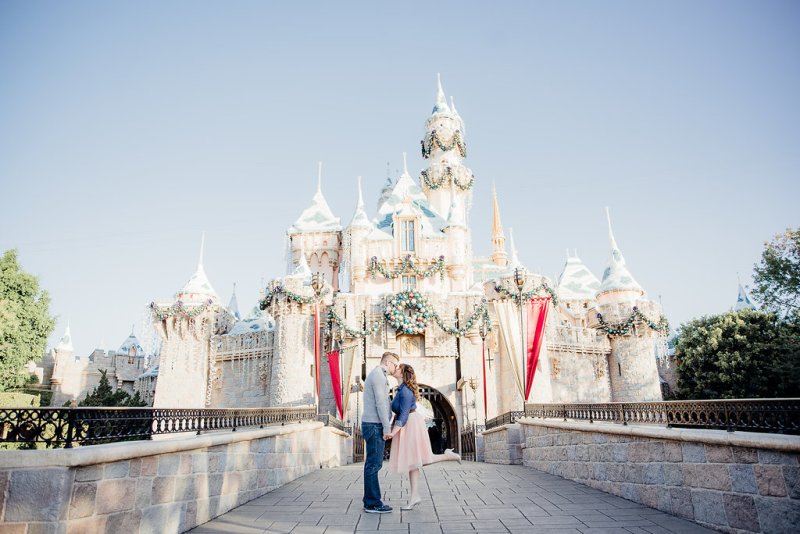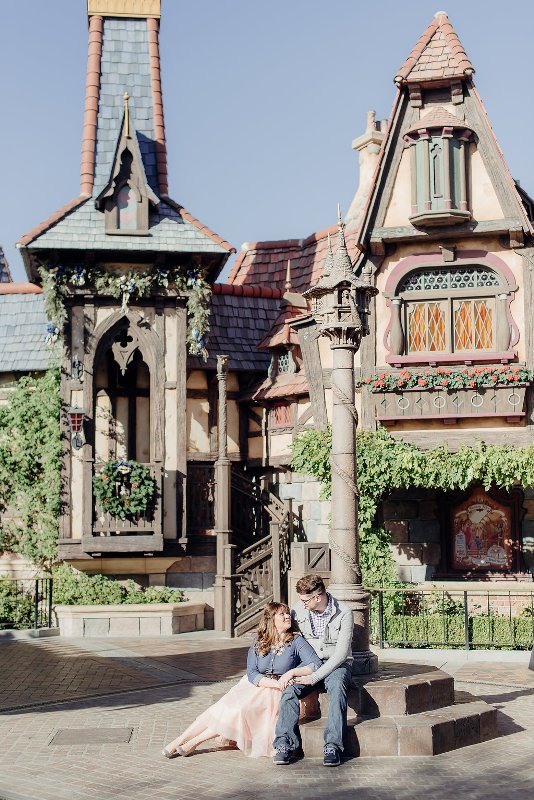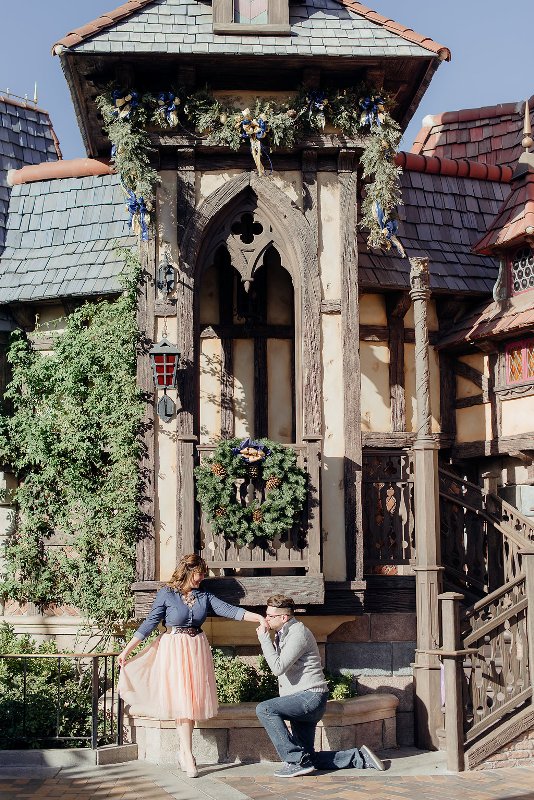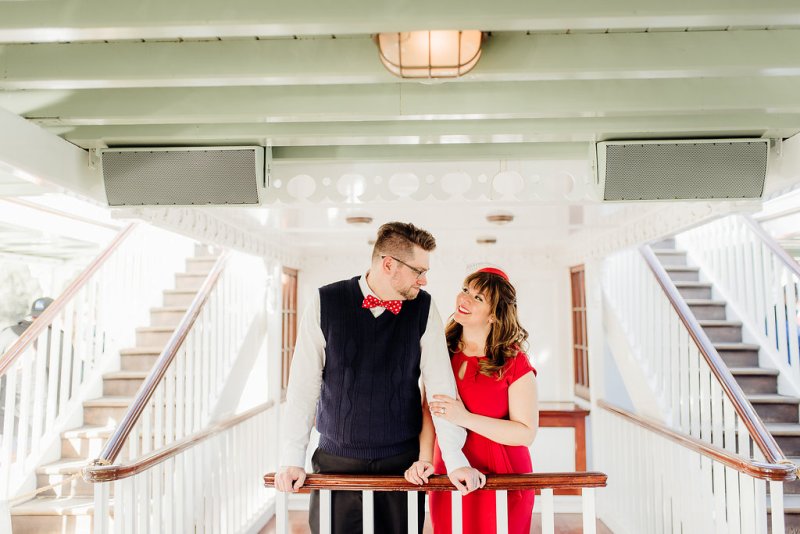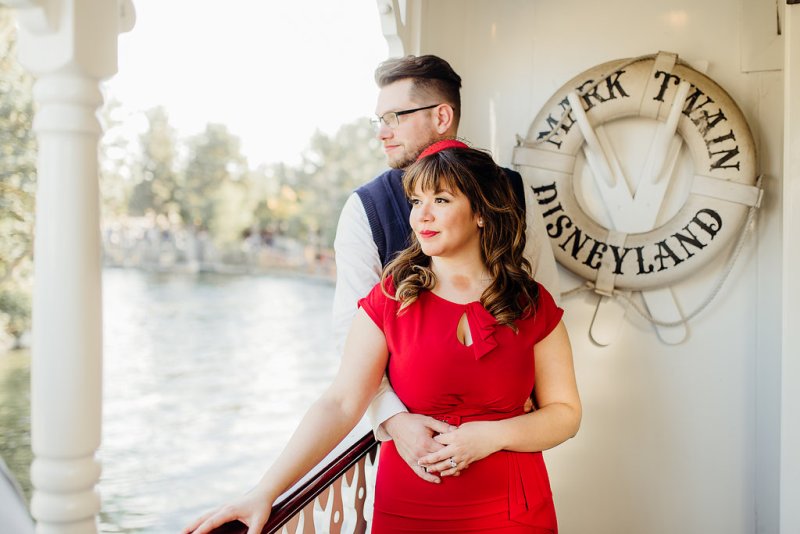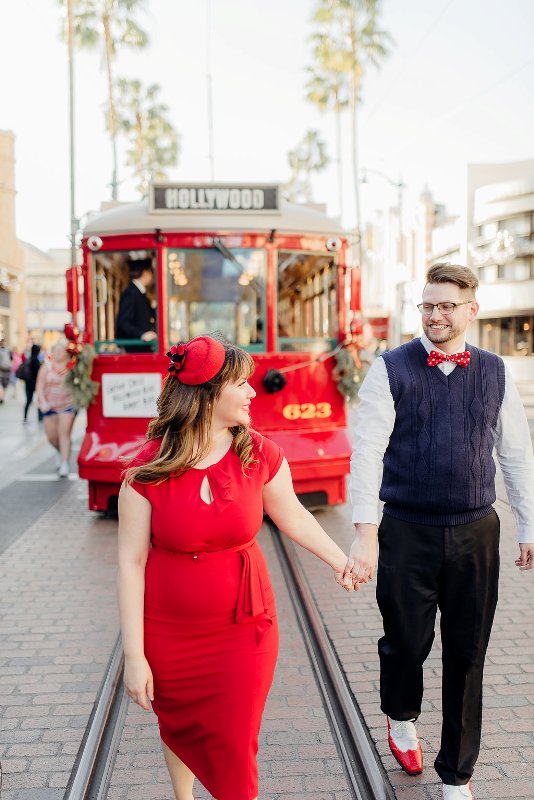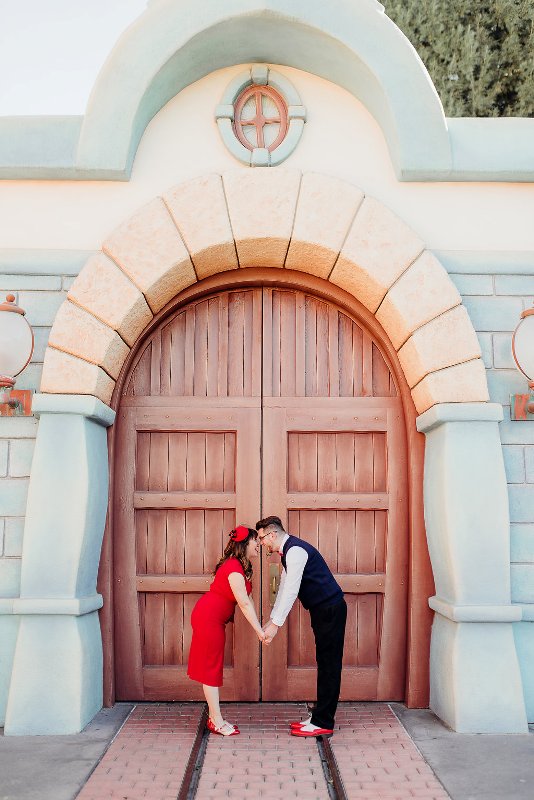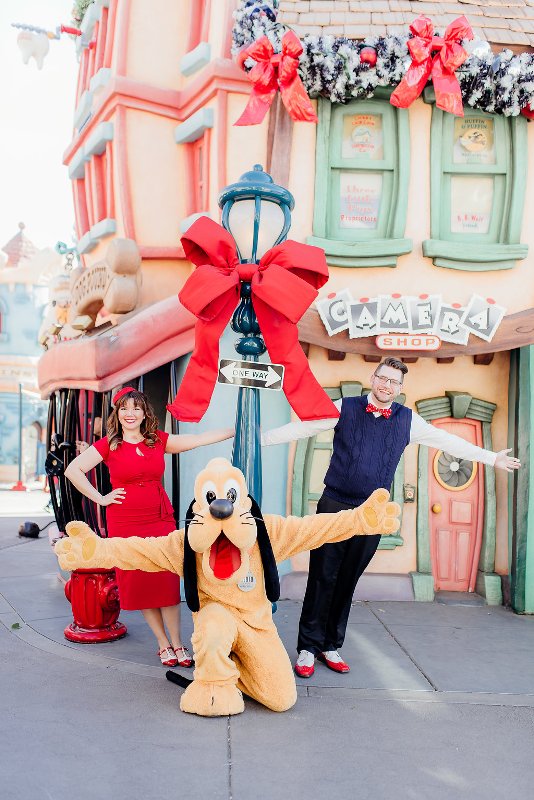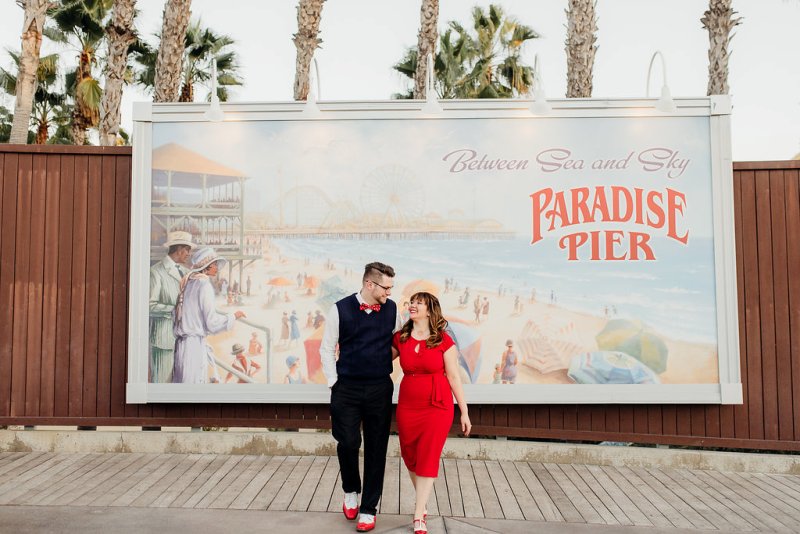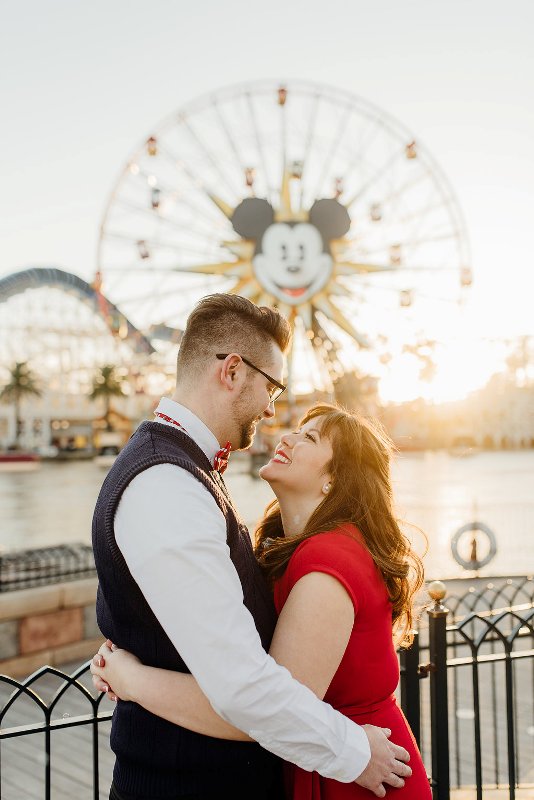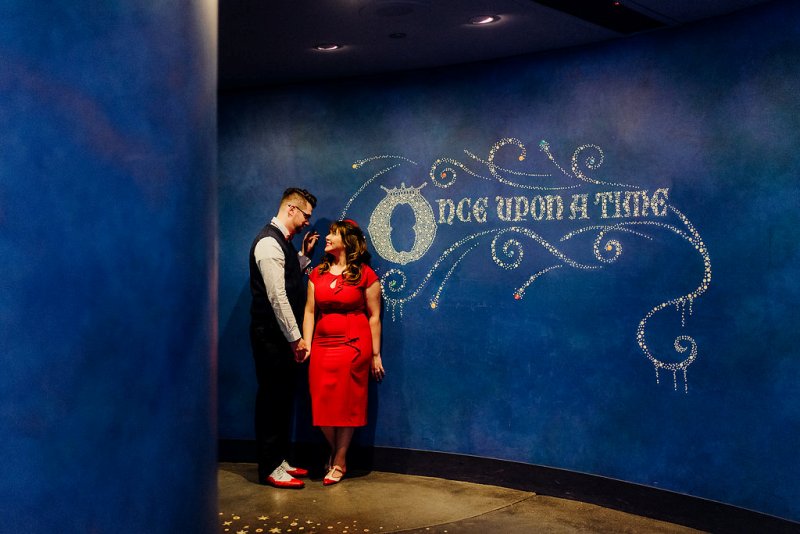 Congrats on your upcoming wedding, Debbie and Zack!
Photographer: XO and Fetti
Videography: Claudia Hurtarte
Hair and Makeup: Kelly Zhang Studio
Attire: Unique Vintage