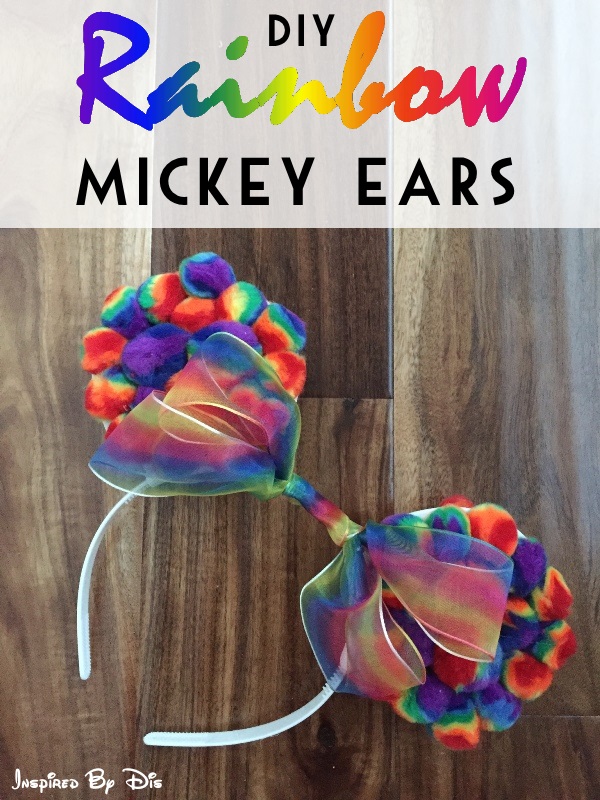 It has been a little while since I've made a new pair of Mickey ears, and I was getting restless! A couple weekends ago was the unofficial Gay Days at Disneyland, and I made a pair of bright, happy rainbow Mickey ears to celebrate. I got a ton of compliments on them! I used pom poms, which I also used to make my Fourth of July Mickey ears. My original plan was to buy pom poms in all the colors of the rainbow and arrange them in a spectrum across the ears. But when I got to Michael's, I found a bag of these rainbow "tie dye" poms. I took a chance and I LOVE how they looked! It just proves you need to keep an open mind when you're browsing the craft aisles!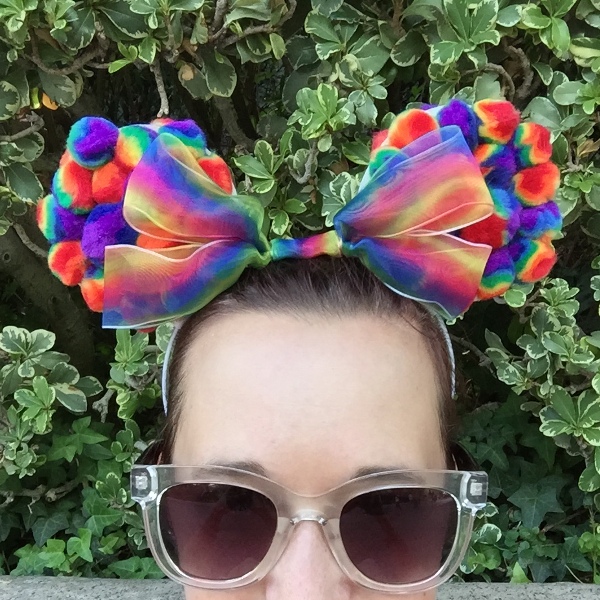 I won't do a full step-by-step tutorial for these since the method is so similar to my Fourth of July ears, which you can find here. I will say one difference for these ears is I had different sized pom poms and I glued down the larger poms in the middle first, instead of starting along the edge of the ears first. This made things the poms a little uneven overall but I think you don't really notice too much in the final product.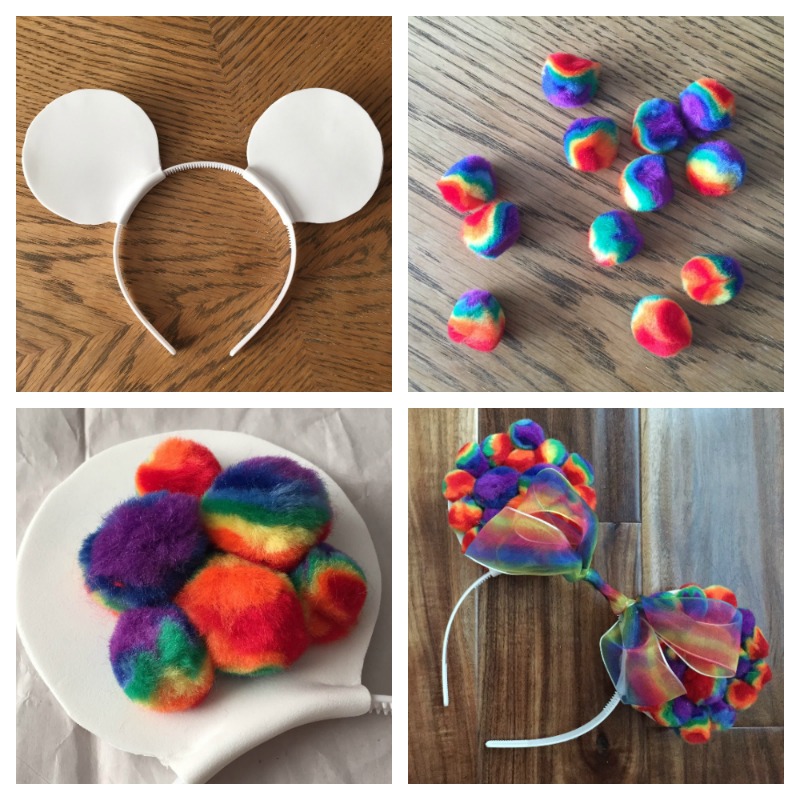 Also, I added a bow so technically these are Minnie ears! For the ribbon I found a cool sheer rainbow wired ribbon. Sheer ribbon is not ideal since it doesn't show up very well, but since these ears are so "busy" I think the sheer works just fine. The trick is to always use wired ribbon so you can shape the edges of your bow! You can find my bow tutorial here.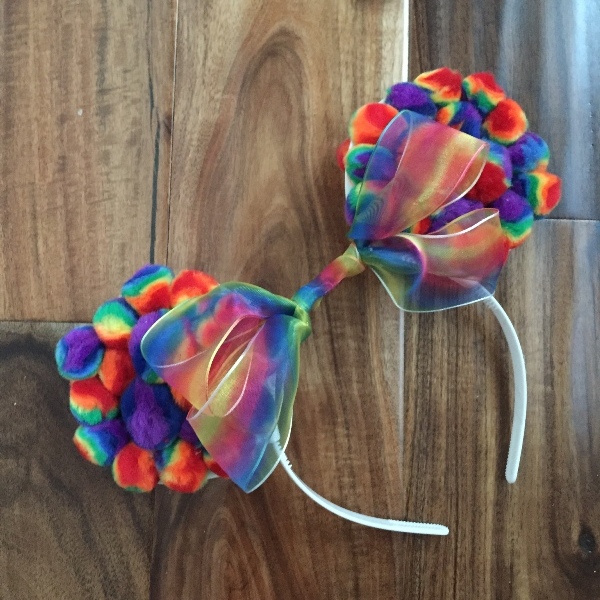 Of course I had to go show my pal Mickey my new ears … I think he liked them!