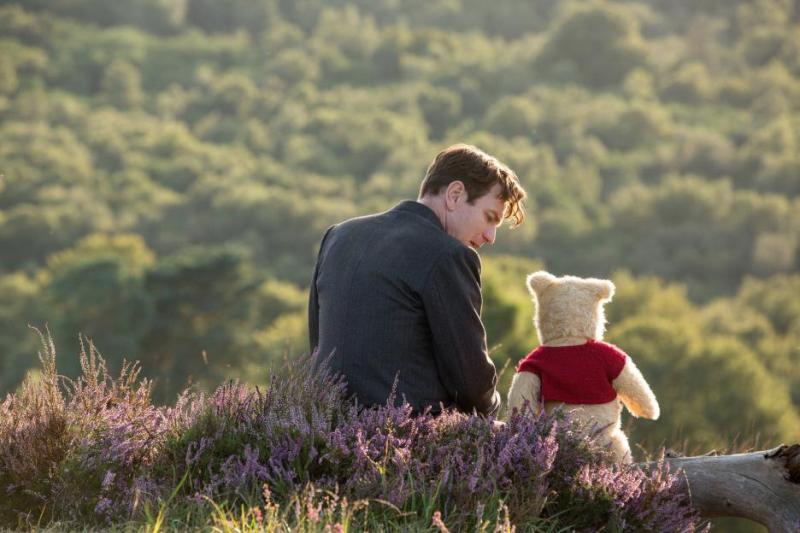 Disney's Christopher Robin is in theaters now and it's the perfect feel-good summer movie!
The official description from Disney:
In Disney's heartwarming live action adventure, the young boy who shared countless adventures with his stuffed animal friends in the Hundred Acre Wood has grown up and lost sight of what's important in life. Now it is up to his childhood friends to venture into our world and help Christopher Robin rediscover the joys of family life, the value of friendship and to appreciate the simple pleasure in life once again.
CHRISTOPHER ROBIN is directed by Marc Forster from a screenplay by Alex Ross Perry and Allison Schroeder and a story by Perry based on characters created by A.A. Milne and E.H. Shepard. The producers are Brigham Taylor and Kristin Burr, with Renée Wolfe and Jeremy Johns serving as executive producers. The film stars Ewan McGregor as Christopher Robin; Hayley Atwell as his wife Evelyn; Bronte Carmichael as his daughter Madeline; and Mark Gatiss as Keith Winslow, Robin's boss. The film also features the voices of: Jim Cummings as Winnie the Pooh and Tigger; Brad Garrett as Eeyore; Toby Jones as Owl; Nick Mohammed as Piglet; Peter Capaldi as Rabbit; and Sophie Okonedo as Kanga.
Watch the trailer:

Truth be told, I was never a "Pooh" kid when I was growing up. Of course I was aware of the characters but I never actively watched the movies or TV shows or read the books the way other kids did. As an adult, I appreciate the "Tao of Pooh" more than I could of as a kid. Some days I'm a Piglet and some days I'm an Eeyore, and I'm always striving to be more Pooh-like. Know what I mean?
So imagine my surprise when I watched the first trailer for Christopher Robin and felt chills all up and down my body. Maybe these characters, and the story of Christopher Robin and his imagination, resonated with me more than I thought?
Christopher Robin answers the question – what happened when Christopher Robin grew up? He goes off to school, then war, then gets married and starts a family and gets lost in boring adult responsibilities. The movie plot is one you've seen many times: Man is drowning in work, ignores wife and kids, wife and kids get mad, etc. But adding our familiar friends into the mix gives this predictable plot some new life.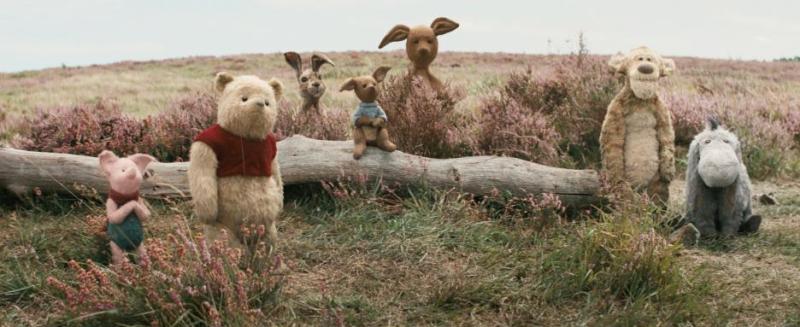 Ewan McGregor plays a charming adult Christopher Robin. There's a moment in the movie where Christopher mentally switches from adult mode to playful kid and there's a light in his eyes that can't be ignored. Hayley Atwell plays Robin's wife Evelyn and Bronte Carmichael plays their daughter Madeline. While their screen time is brief compared to Robin and Pooh and pals, they are delightful in their roles.
The movie does a great job of seamlessly integrating live action and CGI, with Pooh and friends walking alongside and interacting with their human counterparts. There are lots of adorable moments, whether it's Pooh mispronouncing big words or getting his head stuck in a phonograph. There are also some eyebrow-raising moments where you have to suspend your disbelief a little bit (that's the Rabbit side of me talking) but all-in-all it's a fun movie with a message all adults need to hear once in a while.
Bring your tissues to this one! Even though the ending is quite predictable, the final scene between Christopher Robin and his daughter had me full-out sobbing. And stay for the mid-credits scene for a really fun surprise!
CHRISTOPHER ROBIN opens in theaters on Friday, August 3 and is rated PG.