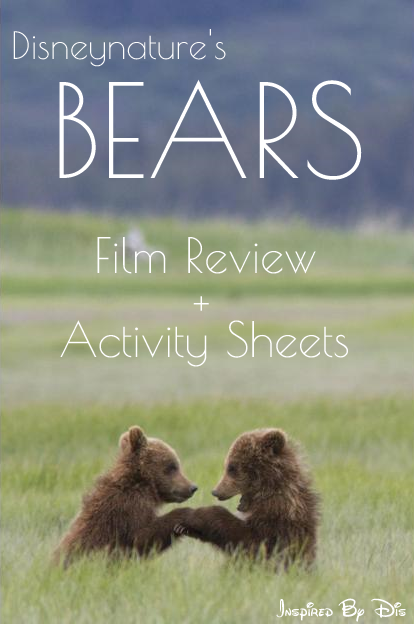 I'm a total sucker for a fuzzy face, or two. So when I had a chance to screen Disneynature's newest film, BEARS, I did a little Baloo dance at my desk. You know, like when he puts on the grass skirt and dances with King Louie? Baloo's got some moves, y'all. The little cubs in BEARS have some cute moves, too. This movie had me totally "Awwww"-ing from the first scene. I hope you enjoy my BEARS review, and keep reading until the end to download some fun printable activity sheets!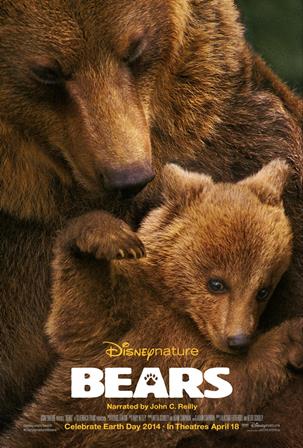 BEARS follows a year in a life of mama Grizzly Sky and her two cubs, Scout and Amber, as they traverse the stunning and unpredictable Alaskan wilderness in search of food. The narration explains the first year of a cub's life is the most dangerous, and we soon see why. After they emerge from their winter den for the first time, the threesome face long treks across mountainous terrain, thundering avalanches, hungry wolves, and even grumpy male Grizzlies. All on their quest to find some elusive salmon (slippery little fellows) so they can get fat, hike back to the den for winter, and do it all over again. The ciirrrrrcle of liiiiiife!
The adventure is narrated by John C. Reilly ("Wreck-It Ralph"), who brings lots of heart and humor into the bears' story. As Reilly was narrating over poor little Scout getting his claw caught in a clam, I laughed just as hard and loud as with any Disney animated film I've seen. And when Scout is separated from his family towards the middle of the film, I may have had a little lump in my throat. I get attached easily, okay?!?
The filmmakers did a nice job of crafting a dramatic and compelling story utilizing their footage, but the real star alongside the bears themselves is the scenery. I've always wanted to visit Alaska; after seeing BEARS I want to live there. (Okay, maybe just during summer.) The sweeping helicopter views across the landscape really show the majesty and the expanse of the Alaskan wilderness, practically untouched by humans and overwhelming in its beauty.
The quality of the images in this film are simply breathtaking. The film makes good use of fascinating time lapse (making it possible to cram one year into 77 minutes) and slow motion footage. You haven't lived until you've seen a large Grizzly bear getting slapped in the face by a confused salmon in high definition slow motion.
Let's keep talking about the salmon for a minute. Even though this film is titled BEARS, there's a lot of focus on the salmon, too, and for good reason. We all have heard about salmon swimming upstream but you can't quite possibly comprehend it until you've seen it in HD and up on the big screen. Those suckers can JUMP. How do they know to do it? What compels them? Nature, you crazy.
This is the first Disneynature film I've seen, and now I want to go back and watch the rest of them. If you're looking for some light, family friendly, Earth Day fun, I give BEARS two paws up.
BEARS is in theaters everywhere April 18, 2014.
**Here are two clips from the movie for you to enjoy!**
"Digging Up Clams" (The scene I refer to earlier)
"First Steps" (cute overload)

To celebrate the release of BEARS, Disney put together these fun activity sheets for kids and adults of all ages! Just click on the image to open the PDF. You can print right away or save it to your computer. Have fun!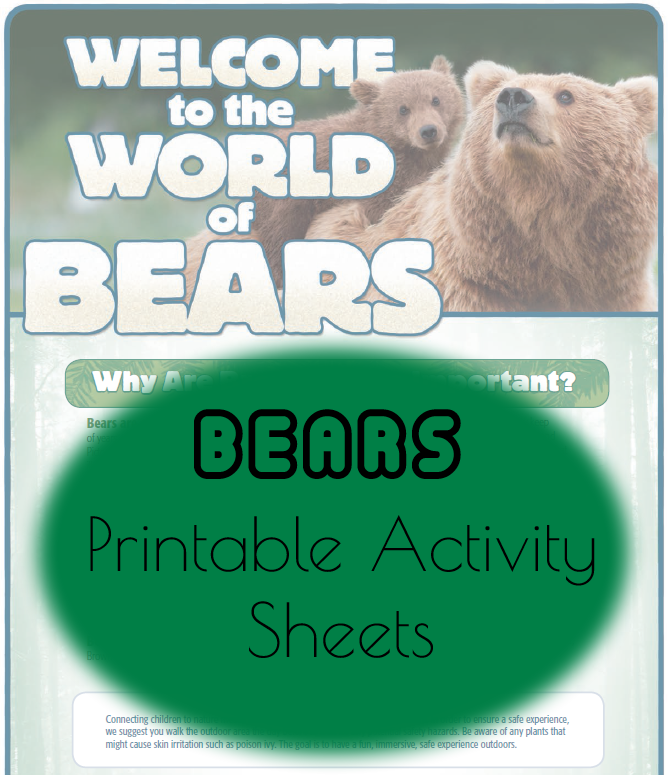 All images copyright The Walt Disney Company.