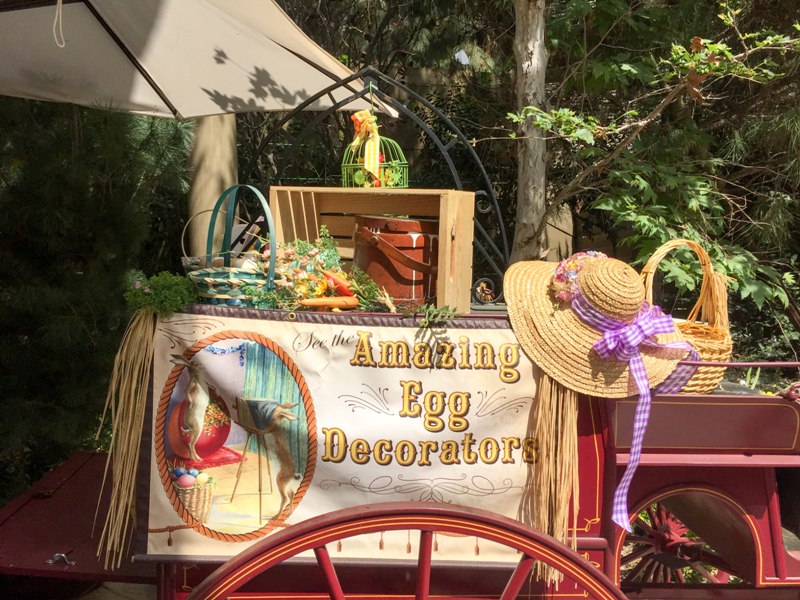 While Disneyland no longer offers the Springtime Roundup, it's fun to be able to look back at how things used to be!
***
Easter has become one of my favorite times at the Disneyland Resort in recent years. At the Springtime Roundup, at Big Thunder Ranch, you can find all kinds of Easter treats. Last year I wrote about all the fun details, such as the special and rare rabbit characters available for photo ops. Last year I was able to take photos with Roger Rabbit, Thumper, and Brer Rabbit.
But my all-time favorite thing about the Springtime Roundup is the egg painting. The detailed eggs are so beautiful to look at and it always astounds me how the artists are able to think up such clever designs. Here is a look at a few of this year's eggs on display. I think my favorite is the Jungle Cruise scene with the castle in the background … it even has glitter to match the castle right now! The artists were also nice enough to let me take a few pictures of them in action. You can see the painted eggs on display through April 12, so "hop" to it or you'll miss out! Teehee!
I hope everyone has a wonderful Easter weekend filled with laughter, light, and jellybeans!