This post contains affiliate links.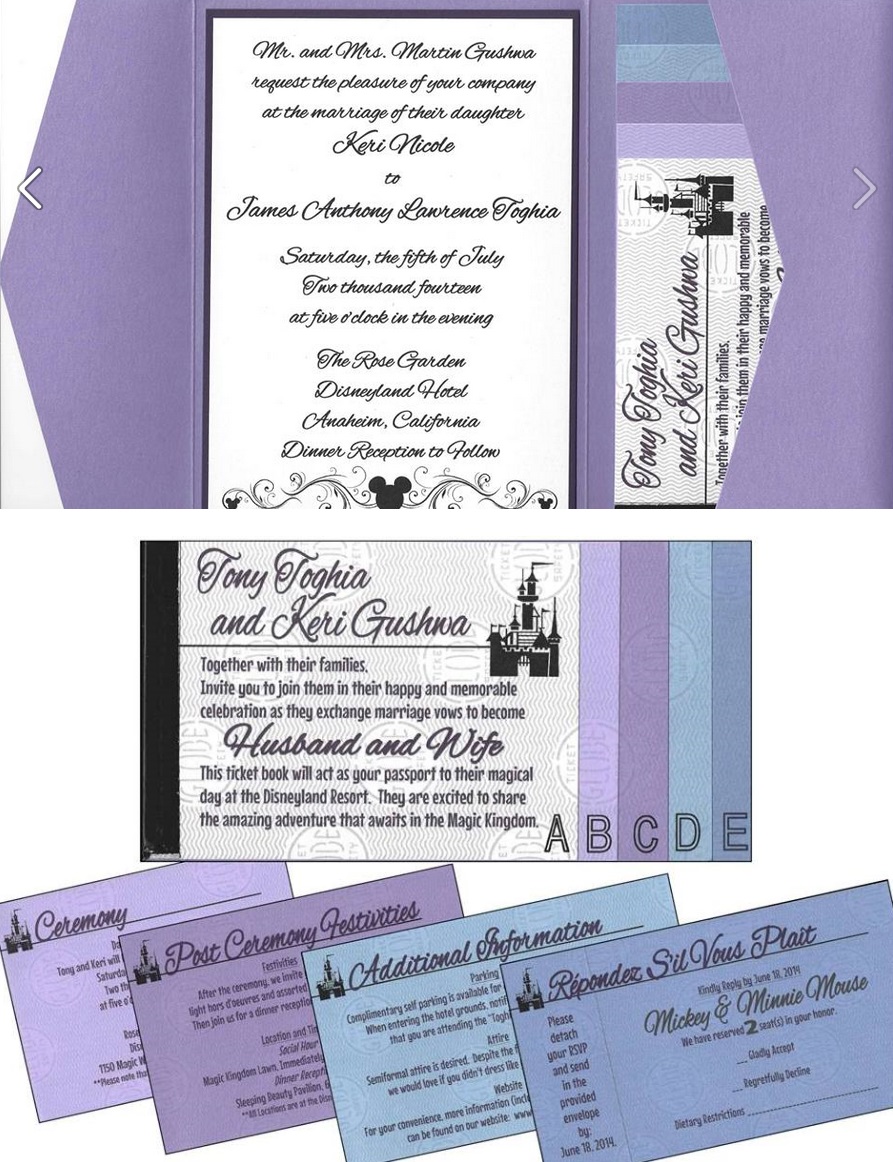 I just love hearing stories like this one!
Keri shared with me the Disneyland ticket book wedding invitations she made for their Disneyland wedding, with the help of our DIY Vintage Disneyland Ticket Book Wedding Invitations tutorial here on This Fairy Tale Life! I'm sharing Keri's photos because I love how she adapted this tutorial and made it their own, using their wedding colors and unique fonts (Alex Brush and Mouse Memoirs). They also paired their ticket book with a more traditional tri-fold wedding invitation from Cards and Pockets (who I also used for our wedding invitation supplies and highly recommend). The swirl design was modified from a clip art purchased from MSweetboutique on Etsy.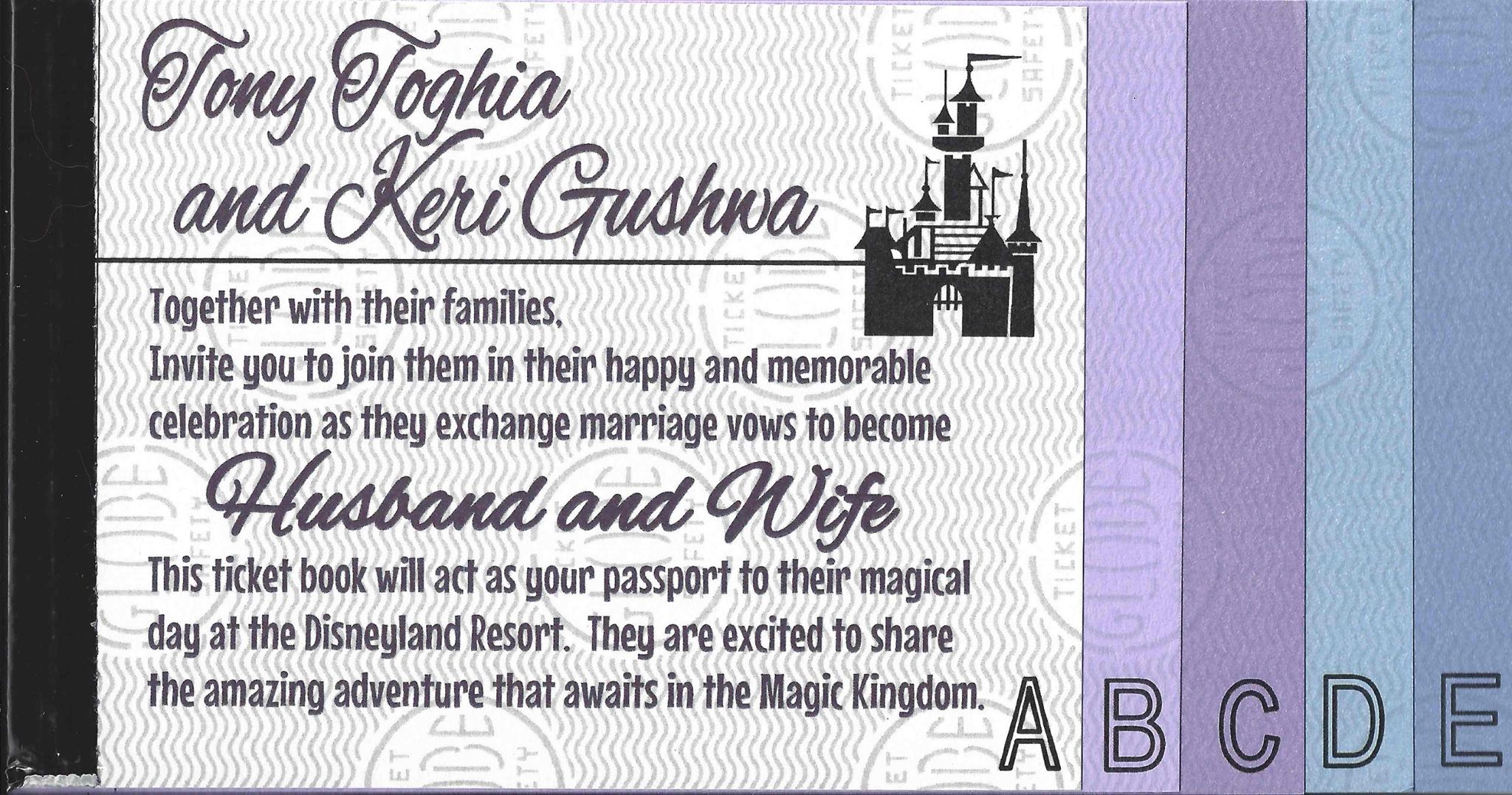 From bride Keri: "I ordered my paper from Cards and Pockets in our wedding colors. Then I created the files in Microsoft Publisher and then saved them as PDF files to send to a local print shop. I used Laguna Graphics as my printer. The tickets came either 3 or 4 to a page. 3 for tickets C, D&E and 4 for tickets A&B since they are smaller. My Aunt and I spent about 30 hours cutting all of the tickets out and then we lined up a packet and sewed them together. Then for the binding, I was going to use full sized duck tape as suggested in the original tutorial, but instead I found Ducklings Mini Rolls at Michael's. They were .75 inches x 15 feet, so it saved me the step of cutting the duck tape for width. I just had to cut for length. I found it easier to line about five ticket books up at once and tape the front sides with about a 1/4 inch gap between the two and then use an Exacto knife to precisely trim the edges and then fold the tape over to the back."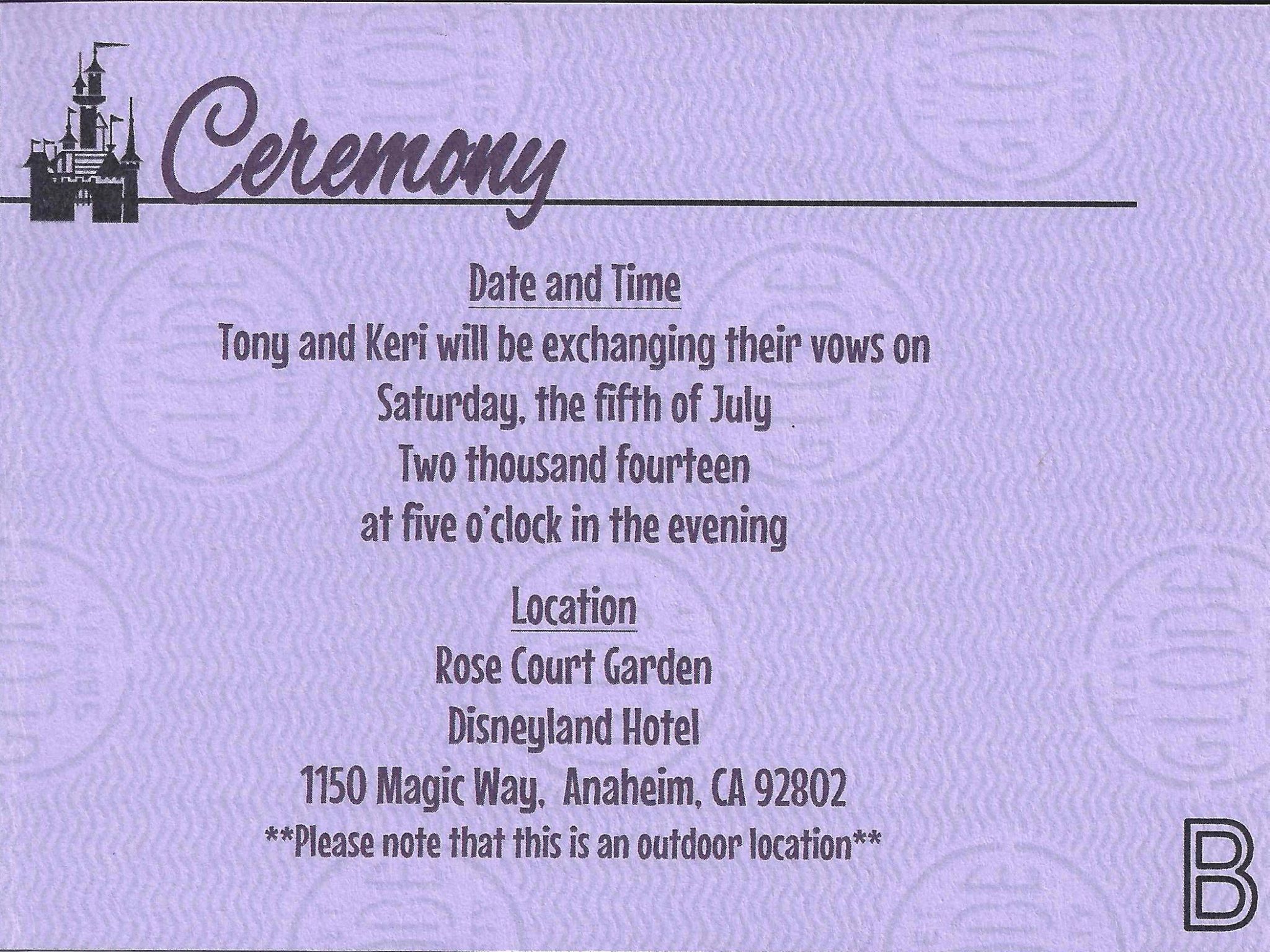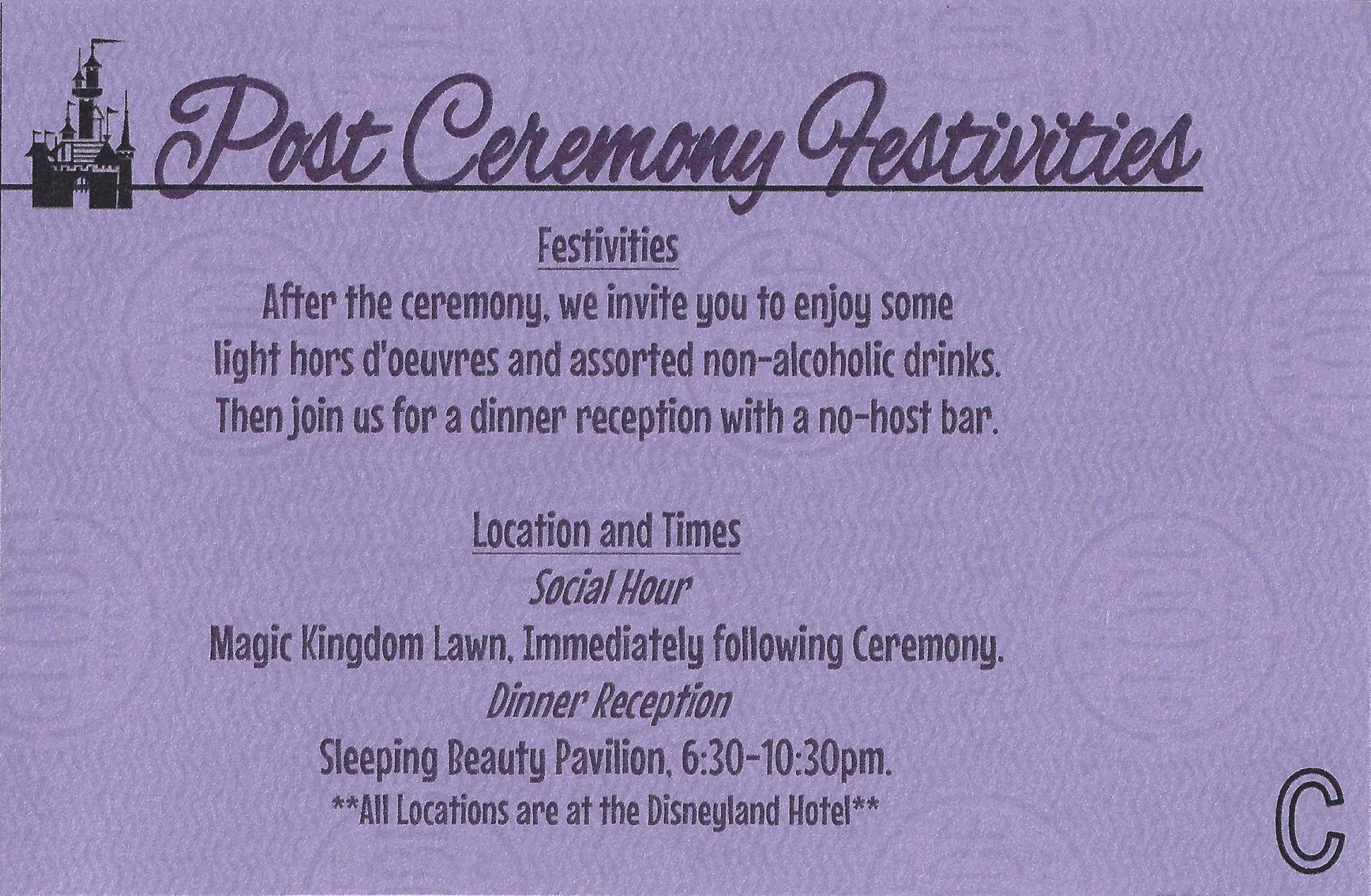 And here's a look at one of their wedding photos by White Rabbit Photo Boutique!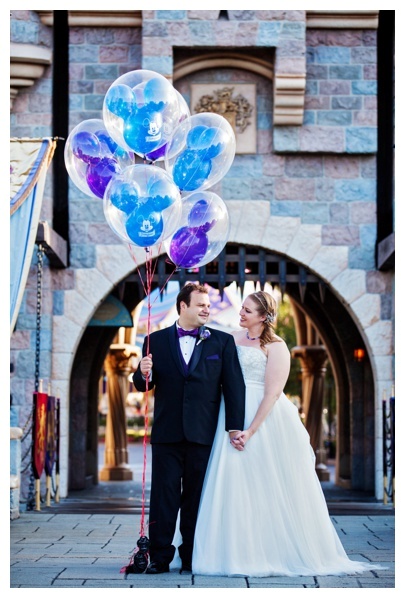 Would you be excited to get this Disneyland ticket book invitation in the mail?
This article was originally published in July 2014 and has been updated.