This post contains affiliate links.
If you're like me, you have approximately one gazillion photos you have taken at Disney Parks stored in the deepest recesses of your computer's hard drive. Unless it's for work, photo organization is not really my jam. Scrapbooking requires a lot of supplies and … what's that word again? Oh, spare time. But now that Shutterfly has released Disney themed photo book page layouts, I really have no excuse. With Shutterfly's photo book layouts, it's so easy to arrange your Disney photos, click "order," and end up with a totally profesh looking album.
From the Shutterfly "Disney Adventures" style description:
Revisit the Happiest Place on Earth every day with this Disney, travel-themed photo book. Mickey and friends, bright colors, playful backgrounds and cartoon frames give your memories character. Whimsical travel design elements let you capture all the fun, beginning to end.
The "Disney Adventures" style comes with 13 idea pages, 32 backgrounds, and 76 embellishments. The price for the "Disney Adventures" style is an additional $5.99 on top of the price of a standard book. So for a typical 8×11 album with 20 pages, the cost will be around $40 before tax and shipping.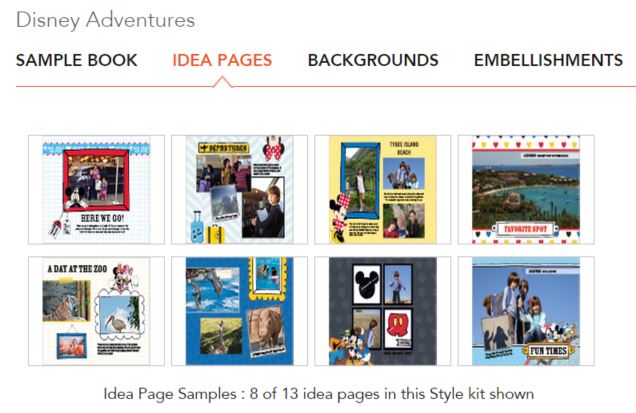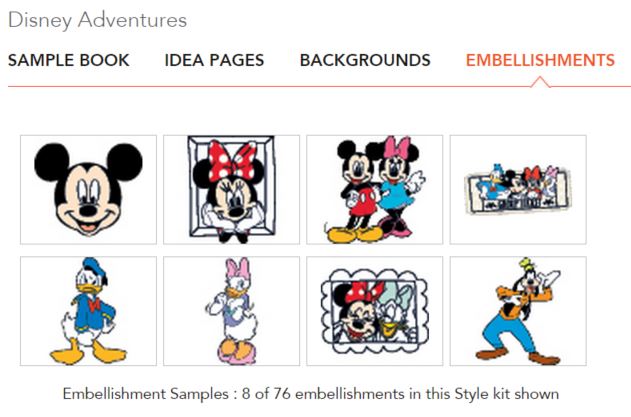 I did a quick search through all the layouts and embellishments and didn't see anything wedding related. Perhaps that can be added to the list of future style updates, Shutterfly?
What type of photo book will you make with Shutterfly's new Disney theme?