Today I'm sharing this free Disney Couples printable that reader and Disney Bride Haily shared with me. She made this to display at the welcome table for her own wedding and wanted to pass it along so others could make their own! It's great to display at a wedding or just hang in your home. This printable is optimized to print on a 8.5 x 11 paper and can also be cut to fit a 8 x 10 picture frame.
Here's a tutorial on how to add your own names. You will need an imaging editing program such as MS Paint or Photoshop. For this example, I used MS Paint since most PCs have it already installed.
Step 1 – Download the printable to your computer. This version right here has a blank space for you to add your names. Click on the link or click on the below image to open a larger image in a new window, which you can save to your computer.
Step 2 – Open MS Paint and click on the little file folder icon. Find the file on your computer, select it, and click "Open." Your image should now be displayed.
Step 3 – Select the "Text" tool (the Uppercase A) and put your cursor on the blank spot in the printable to create a new Text box. The Text toolbar will open.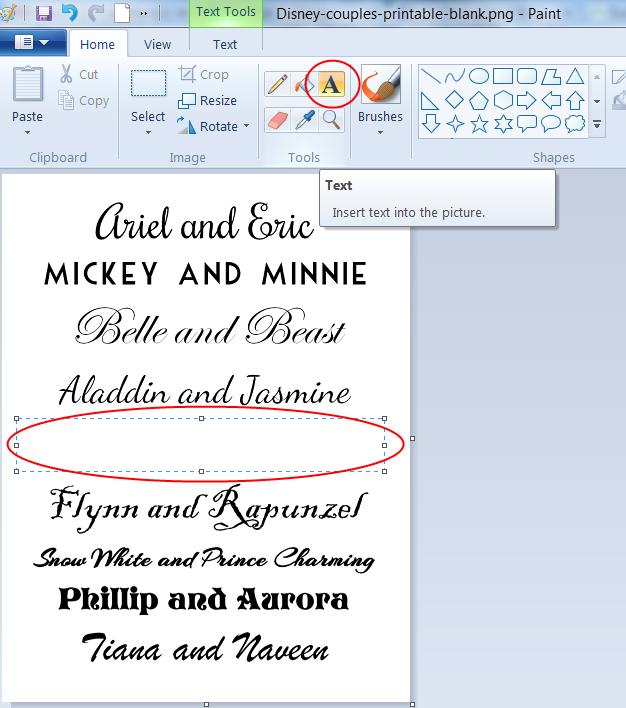 Step 4 – Select your desired color, font, and size. Type your names into the Text box and resize the box so your entire name shows. You may have to play with the fonts and the size a bit to find the best fit. In the first example below, I used a standard font called Lucinda Handwriting. For the second example I used a Disney-inspired font called Waltograph. If you need help with installing fonts, do a quick internet search and you should find tons of tutorials. Be sure to center your names so they line up with the rest. Once you have your image the way you like it, save the file.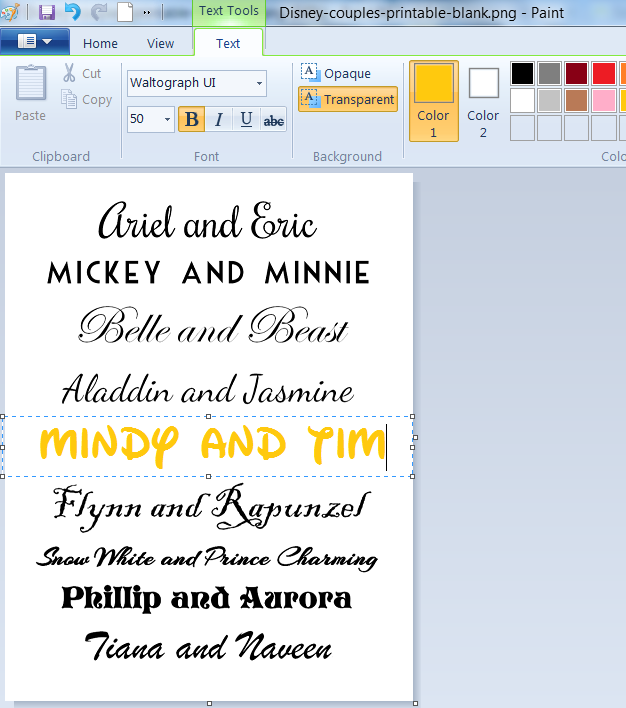 Step 5 – Print out using a color printer, frame, and display! I hope you enjoy it!
It is very important to note this printable is for personal use only. Altering and selling this printable is not only prohibited, but would be just plain rude.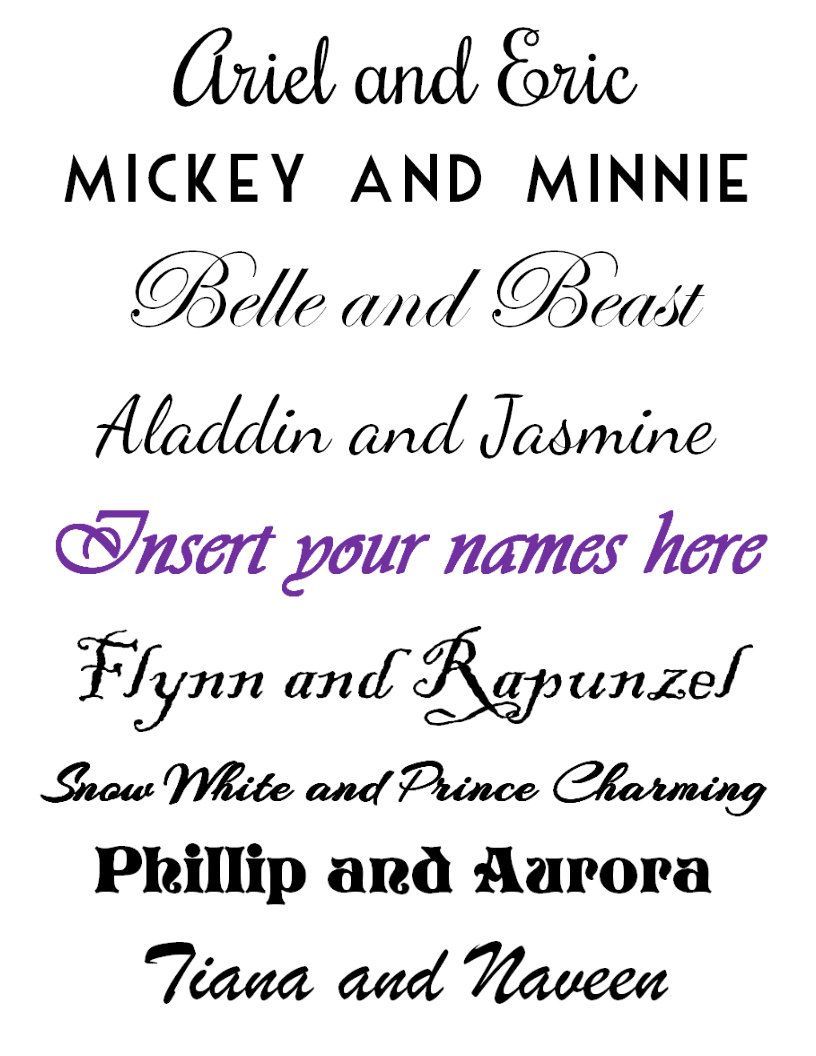 (If you like this free printable, please Pin it!)