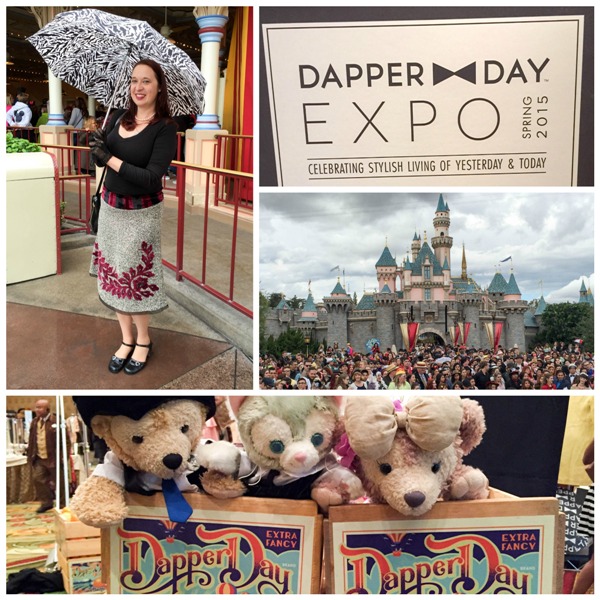 Dapper Day at Disneyland has become one of my favorite semi-annual events to look forward to! This was my third time dressing up for this unofficial event, and I had a last minute outfit change due to rain in the forecast but I think everything turned out okay! I always have such a great time hanging out with friends, people watching (some people are sooooo clever with their outfits), and of course, enjoying Disneyland!
Lately it seems we can't seem to catch a break on Dapper Day … last September it was blazing hot (over 100 degrees!) and this year we dealt with rain showers off and on all day. I'm not sure how the ladies of generations past handled it … after 5 minutes of walking around in a skirt, heels, and pantyhose, I was over it! Give me jeans, socks, and sneakers all day, every day! At least the umbrellas made for some cute pictures.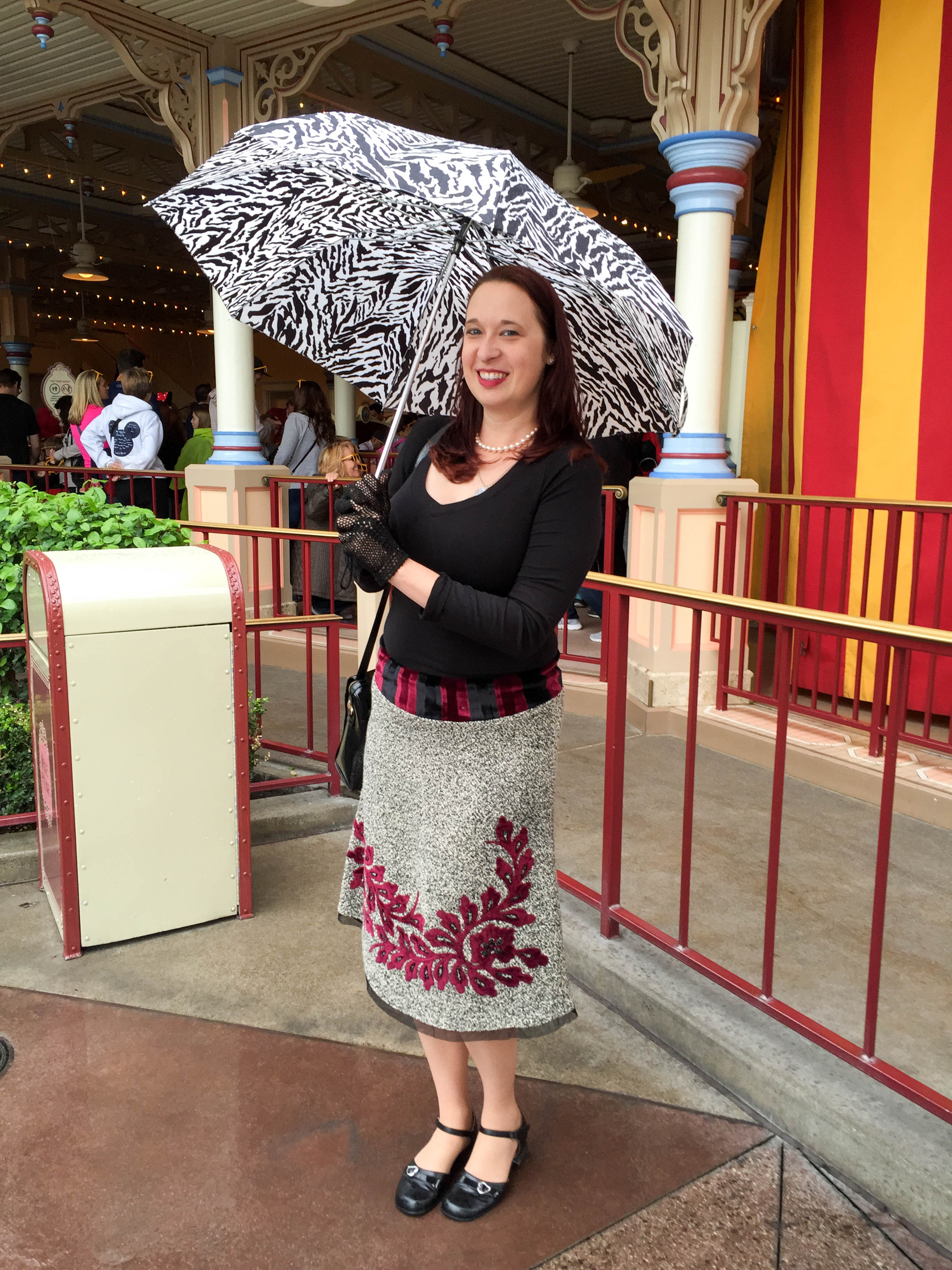 My top and skirt were vintage & thrift store finds, the shoes are from Kohls or Target, the gloves I purchased at the expo, the bag is Kate Spade (outlet), and the umbrella was from the lost & found box at the video store I worked at 20 years ago! I love the print. The pearl necklace is Cookie Lee, and I'm also wearing this cute Partners necklace which was a gift from Falon at adisneymomblog.com! Her shop has a bunch of different Disneyland images that can be turned into a necklace. Such a clever idea & would make really cute bridesmaids gifts!
This was the second (I think) expo event and we made sure to get there right when the doors opened so we could avoid the afternoon crowds! I skipped the photo backdrop last time but the line was short when the doors open so Gelatoni and I posed for a quick shot.
This was Gelatoni's first Dapper Day, and my friend Hope and I couldn't resist getting a picture of him together with her Duffy and Shellie May!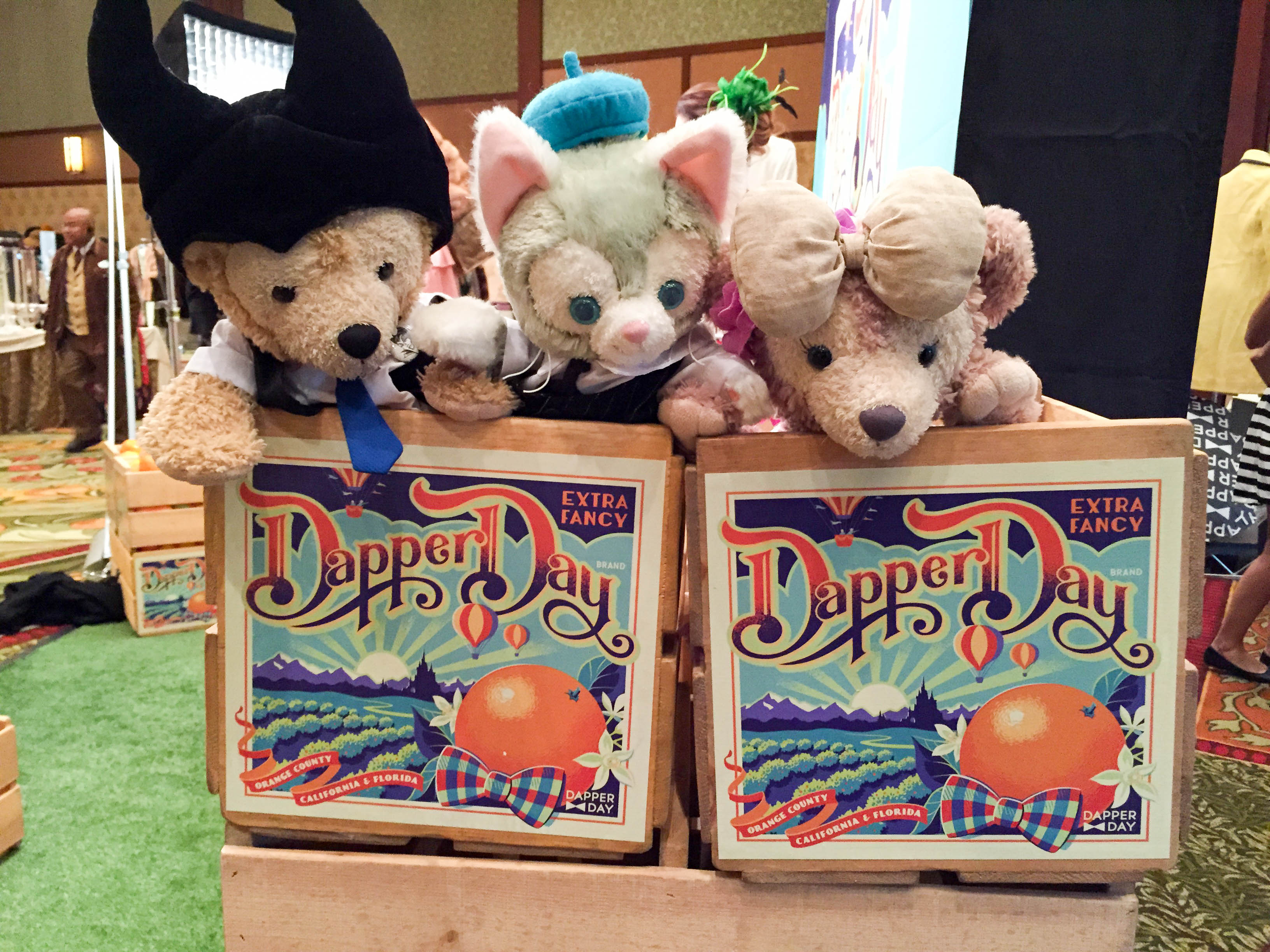 I also had a real Budget Fairy Tale Moment at the Unique Vintage booth! I spotted this pinky peach tulle dress on the rack and was shocked when I looked at the price tag and it was marked down to $25! The other colors were at $50 so I asked what was wrong with THAT dress … they said nothing, the color was just being clearanced out! I tried it on and it fit great; just a little snug when I sat down in it … just a little extra motivation to lose that 20 pounds I've gained since the wedding. A gentlemen bystander even said, "If I may, from a man's perspective, it looks really nice." SOLD! I checked online and found the same dress in teal for $128.00!!! So I got really, really lucky, and it just so happens pink is my favorite color and the color I would have chosen anyway!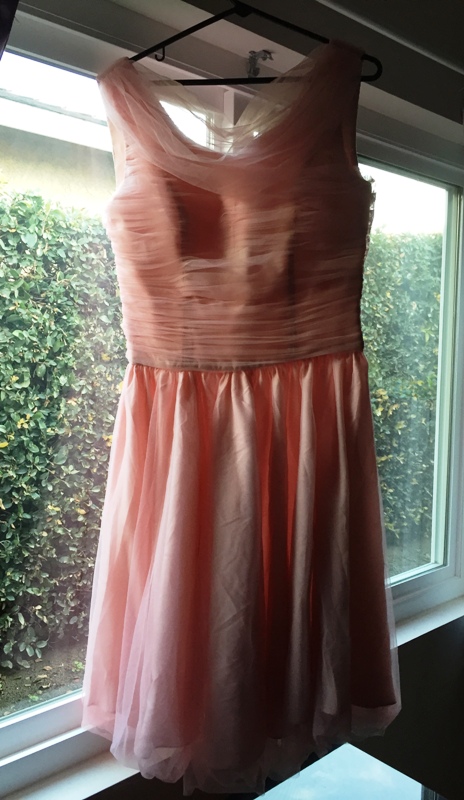 (Sorry the picture is not the best … harsh lighting at the expo and overcast all day at home! Tough to capture how pretty the dress really is.)
I also bought a couple pairs of gloves. I set out to find some black crocheted gloves, which I found and bought, and then I found some burgundy gloves that matched my skirt perfectly, so I bought those as well.
After the expo, my friends and I made our way over to Disney California Adventure, and then it started pouring! But we were determined to find Besame Cosmetics during their Instagram scavenger hunt because, hey, rain or shine, free gifts is always a good idea. We chased them all around the park, but it was worth it, because my friend and I each received a full size cosmetic!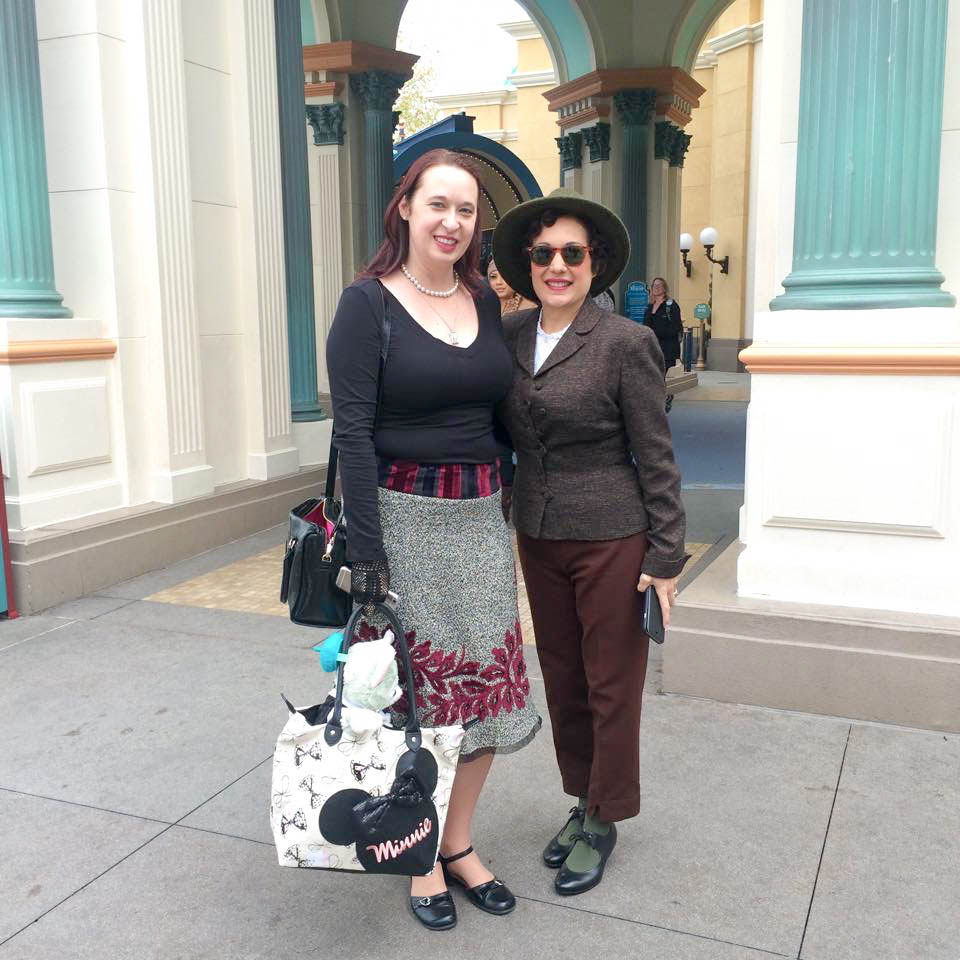 With Gabriela, the founder of Besame Cosmetics!
After the wild goose chase in the rain, we went back to Disney's Grand Californian for lunch and drinks, and to rest our poor wet feet! Then we headed into Disneyland to check out the newly refurbished and painted Sleeping Beauty's Castle. She looks great!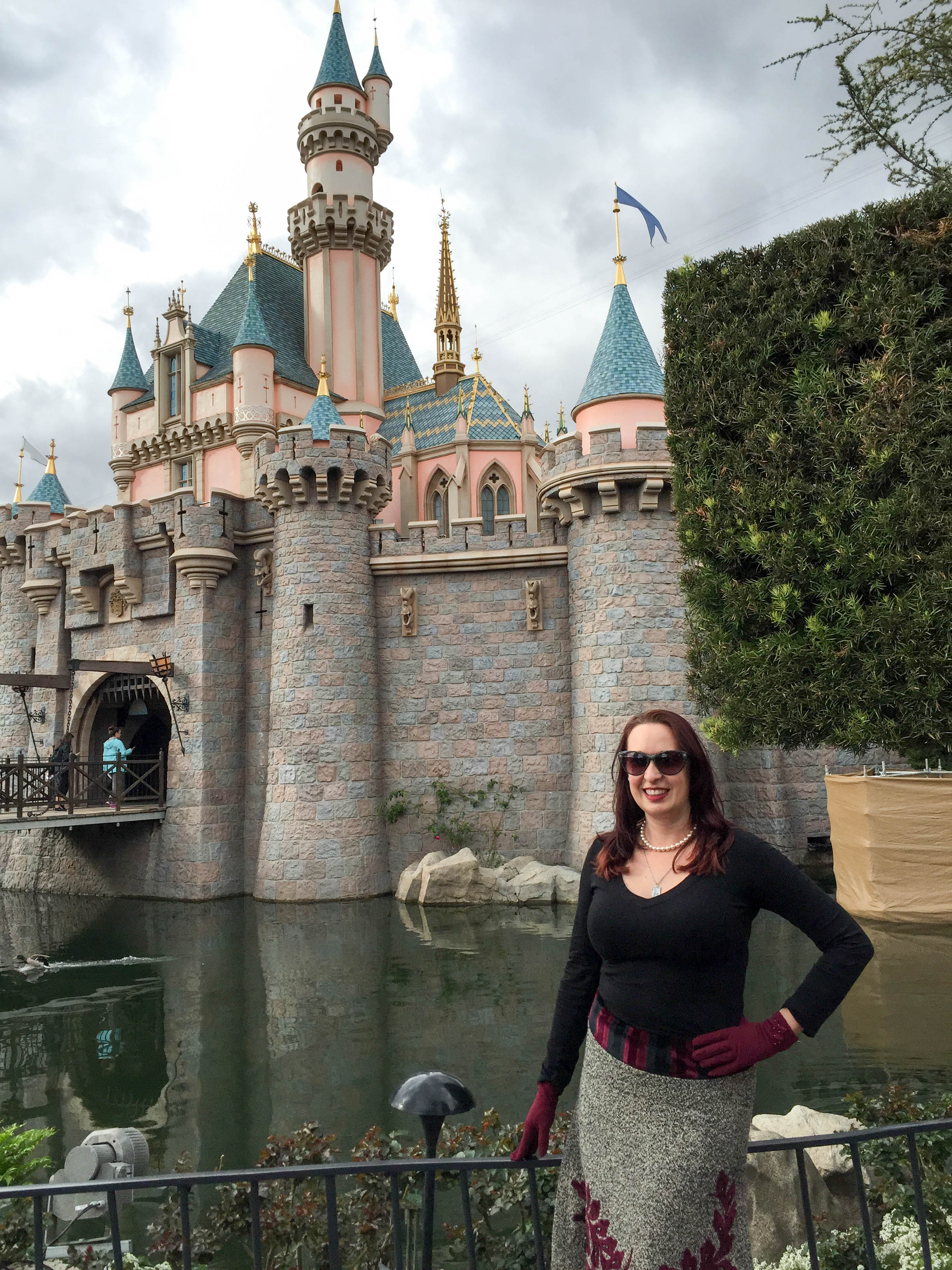 After saying hello to a few other friends, I decided to go off on my own and take a few photos. I actually nearly got swept up in the Dapper Day group photo, which I wanted no part of!! To chaotic and crowded for me! So I snapped a few pictures of the group from afar.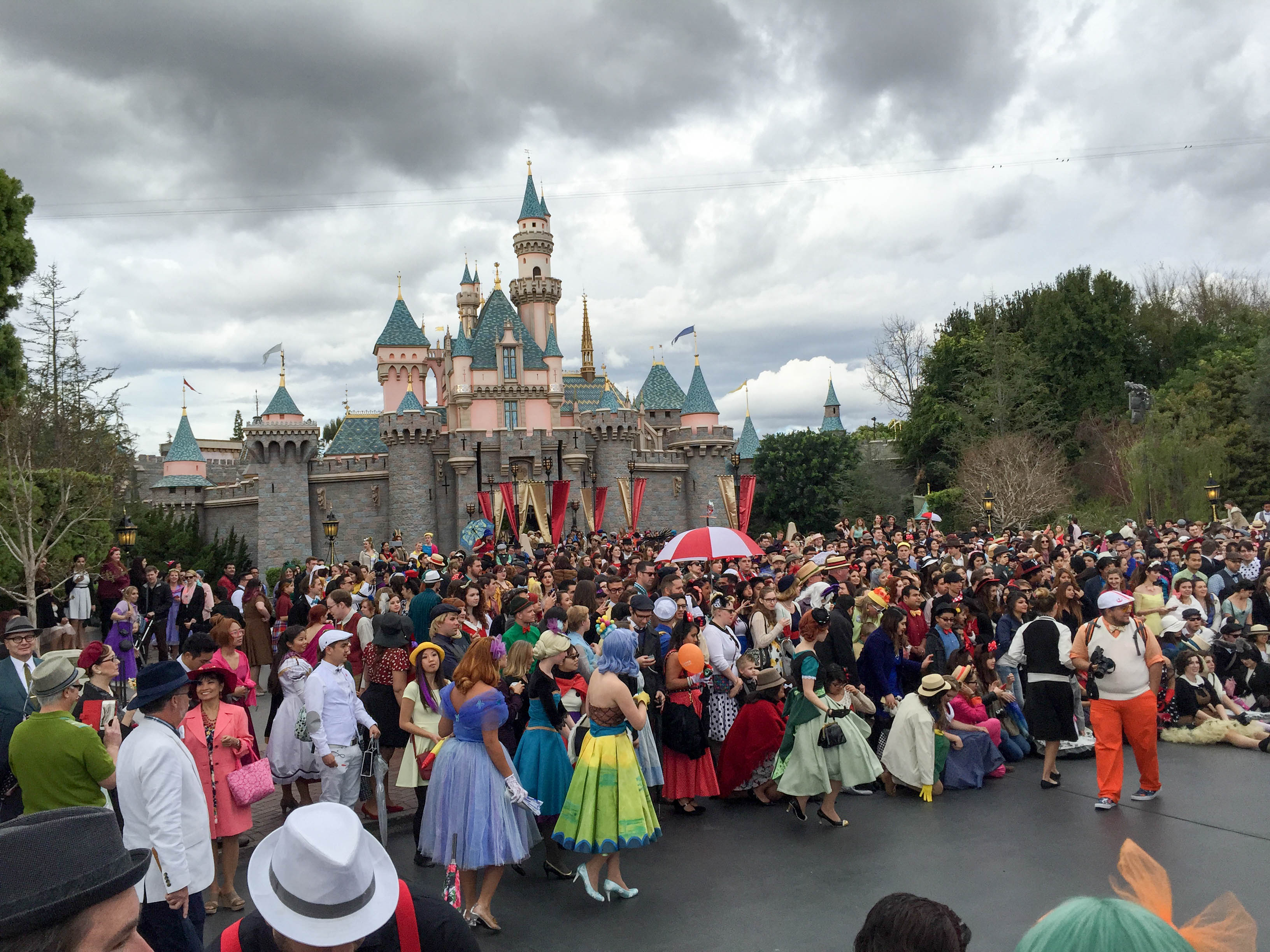 The overcast conditions made for some great natural lighting! Sometimes I get so overwhelmed by the beauty and detail of the architecture and landscaping of Disneyland.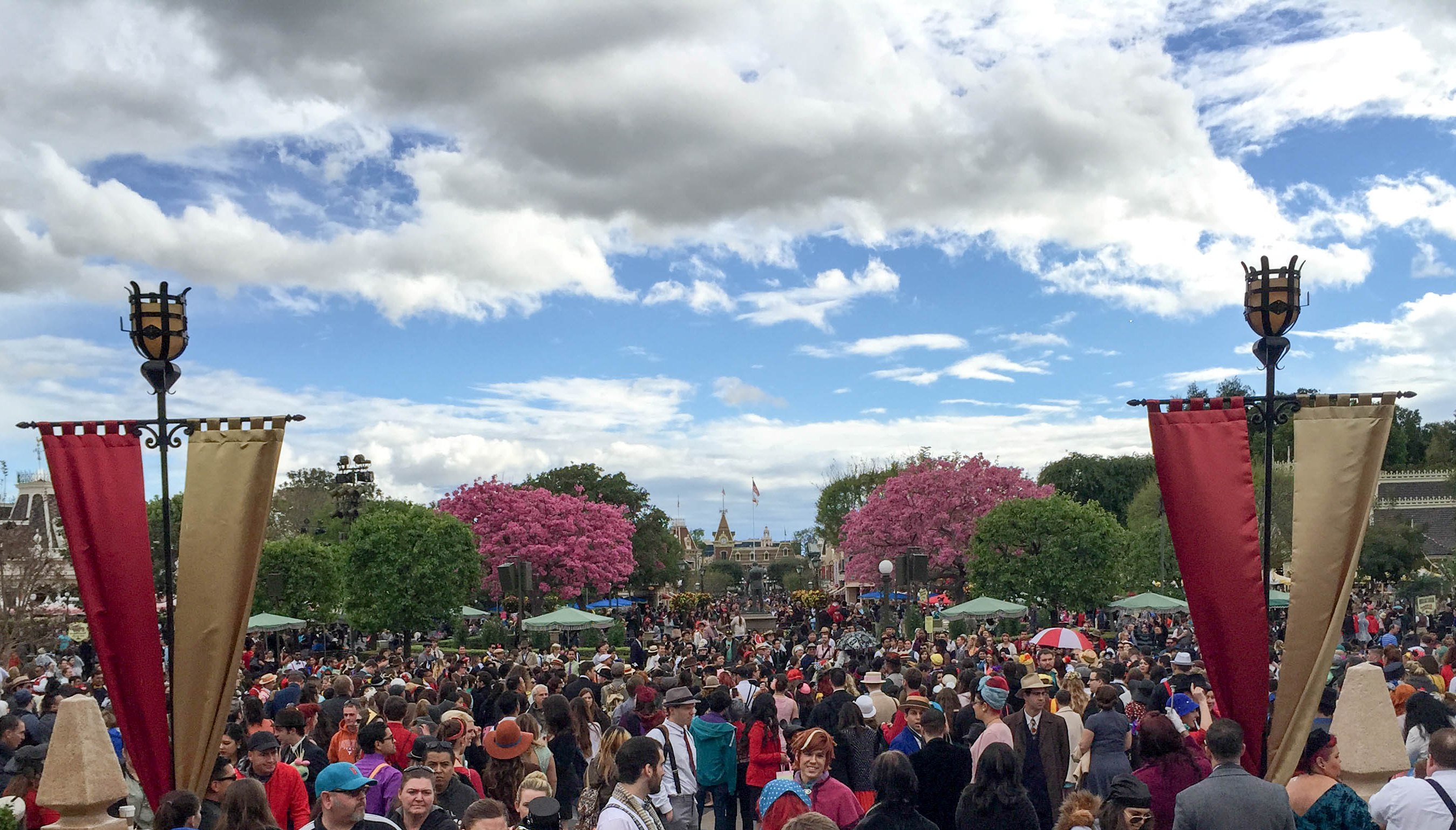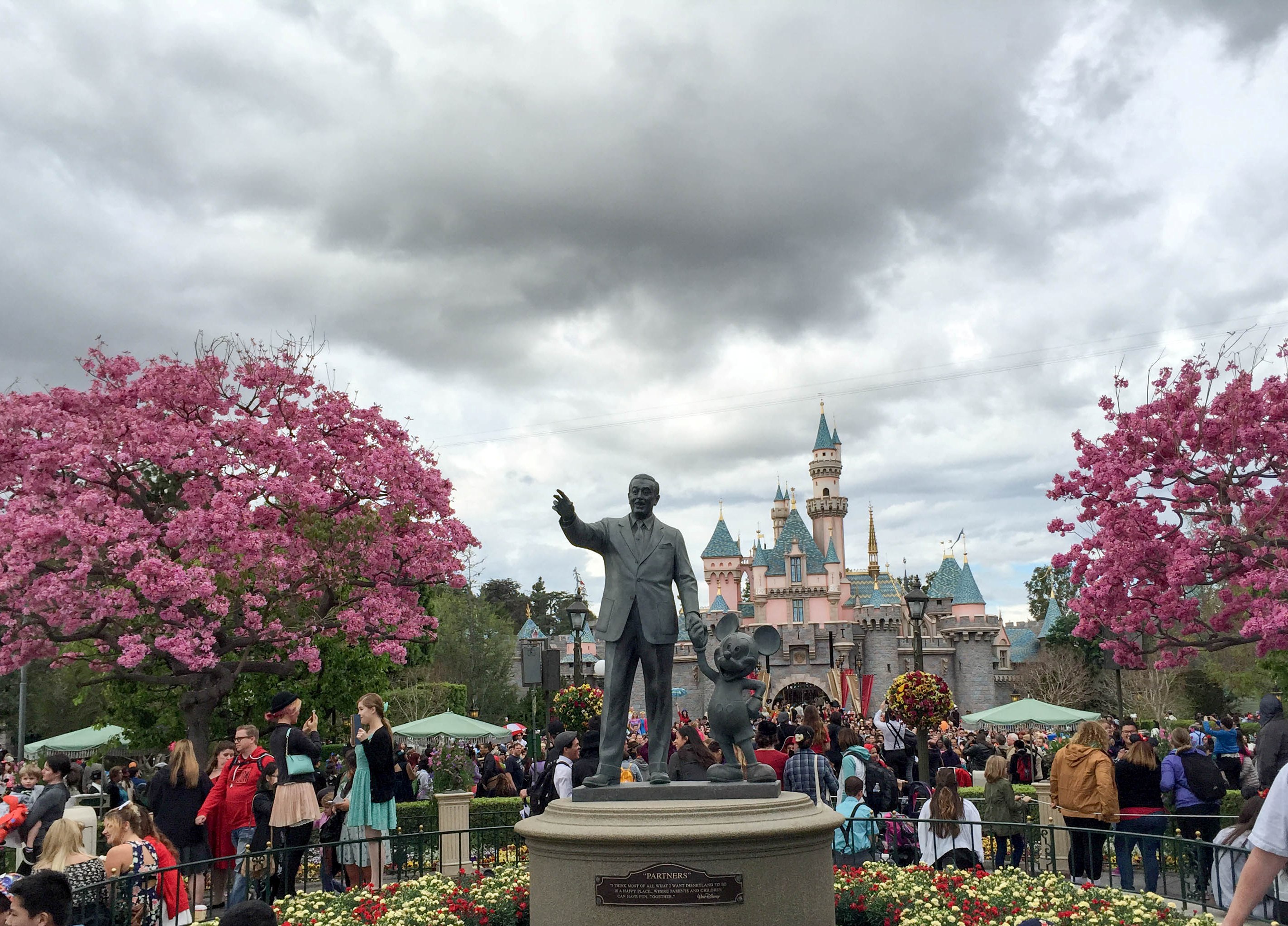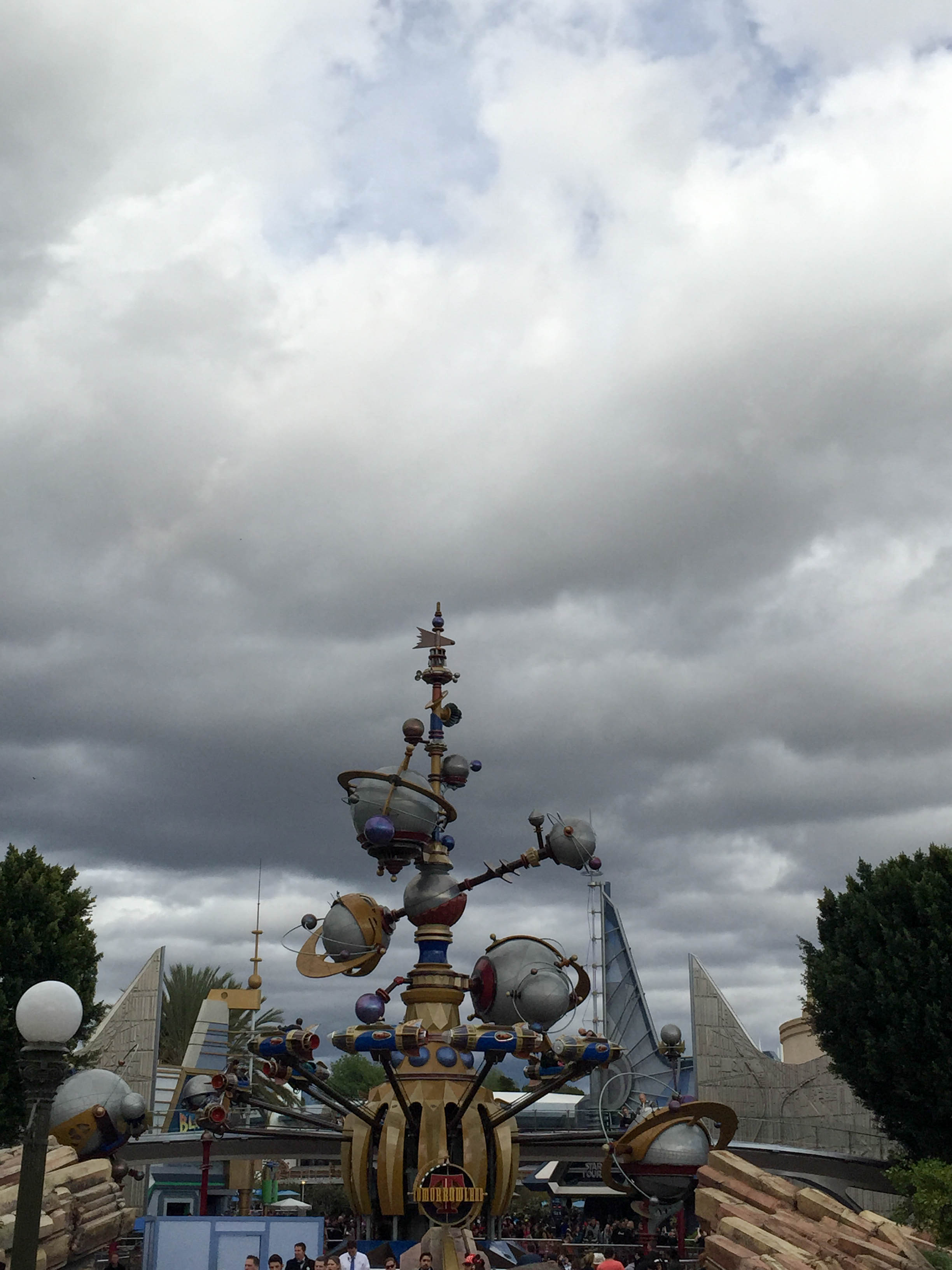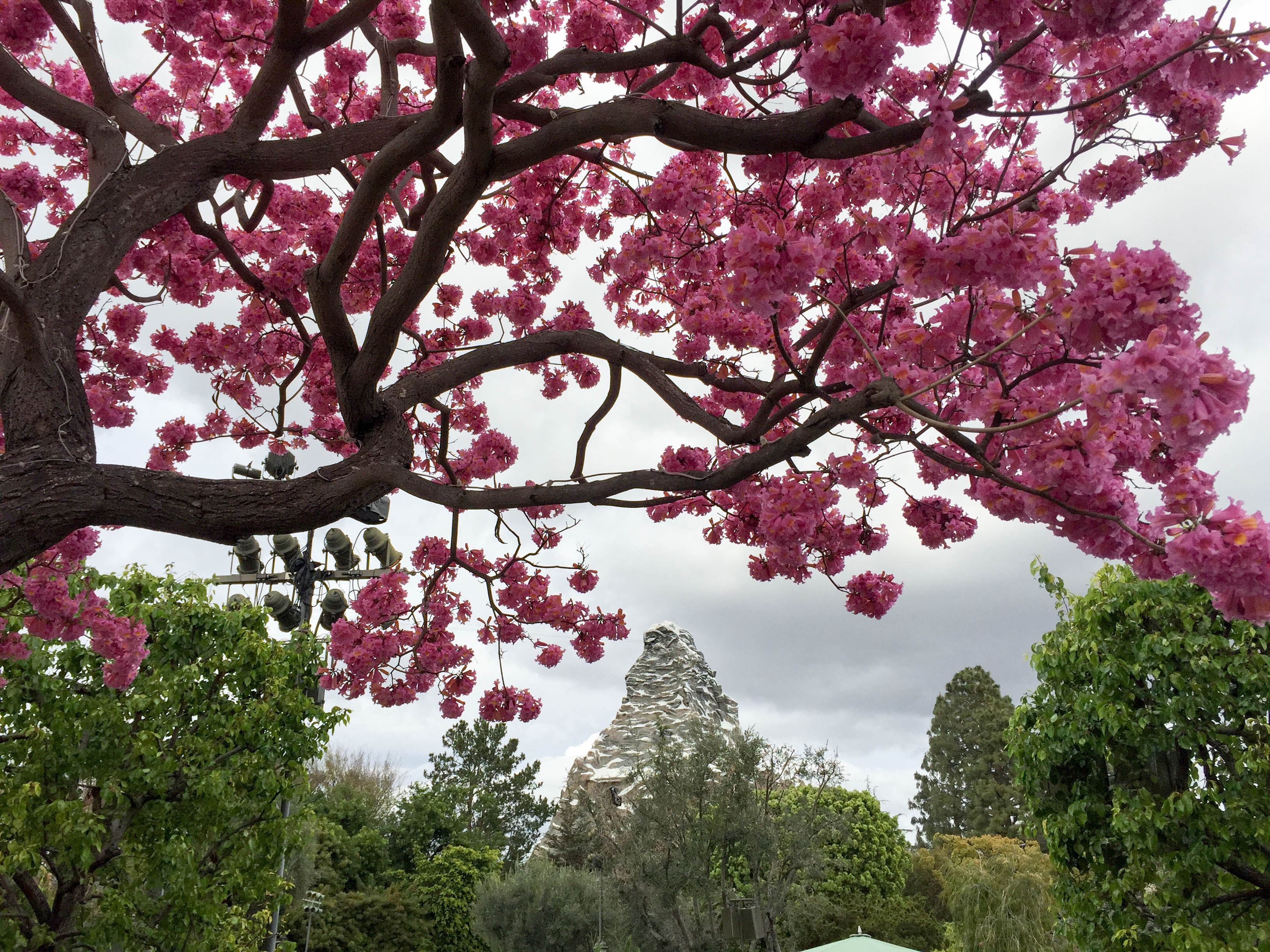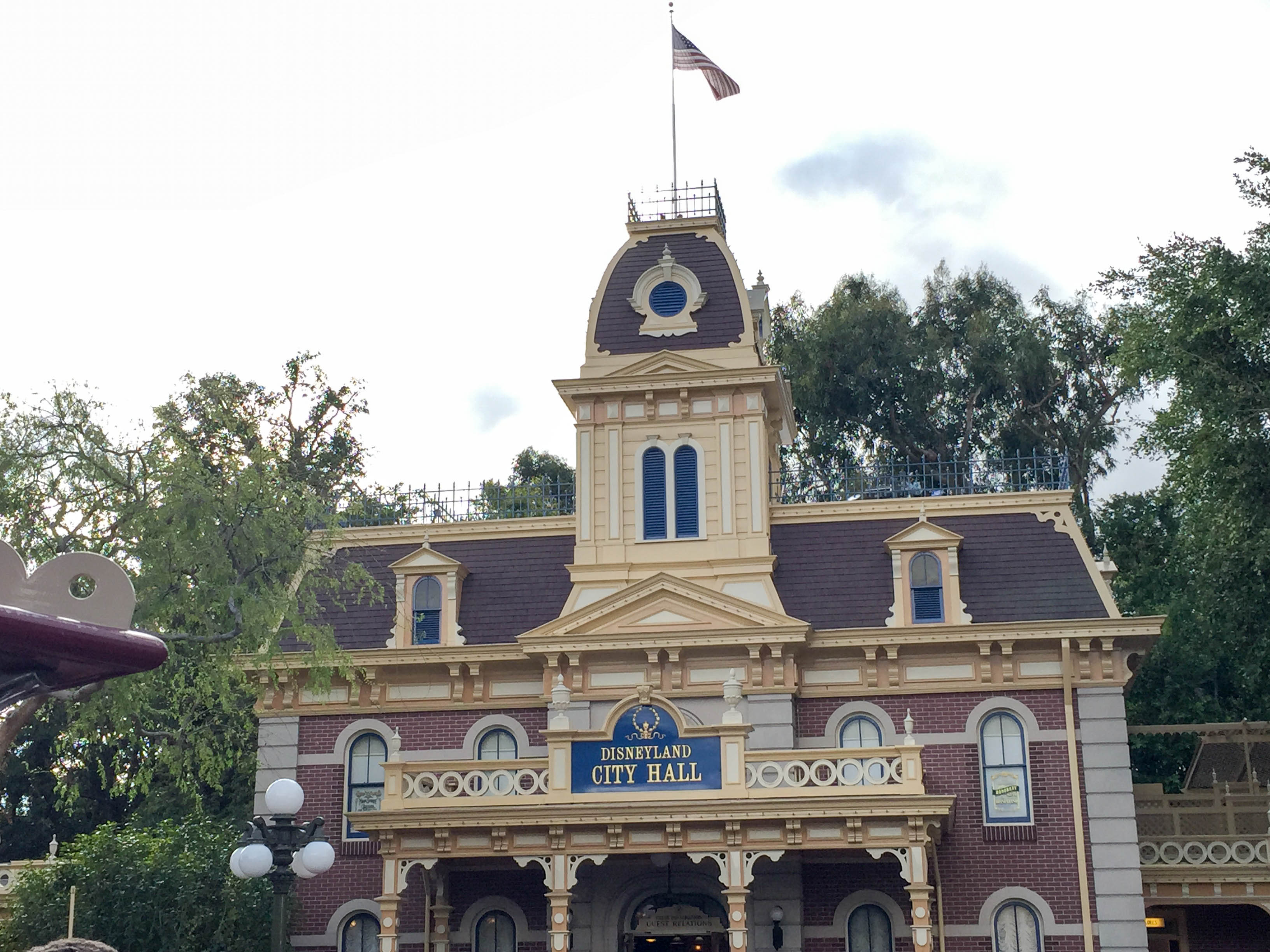 Overall it was another great Dapper Day! I'll see all you Dapper folks in the fall, and also at the next Pinup Parade in April!