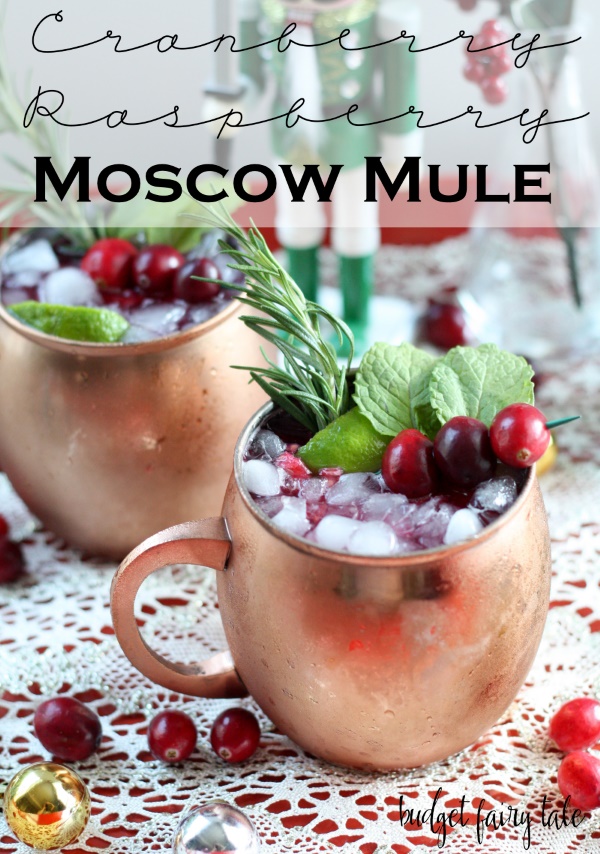 This post contains affiliate links.
Okay, it took me a while but I'm totally jumping on the Moscow Mule train! One of my favorite restaurants here in Burbank has a delicious Moscow Mule and I'm hooked. Even though it's a chilled drink I think it's perfect for winter. I created this recipe when I had so many leftover cranberries after making my Thanksgiving cranberry sauce. And raspberries are a staple in our kitchen; turns out they taste great with ginger beer! Try it; the fancy copper mug is totally optional, but if you want to buy some they are available here.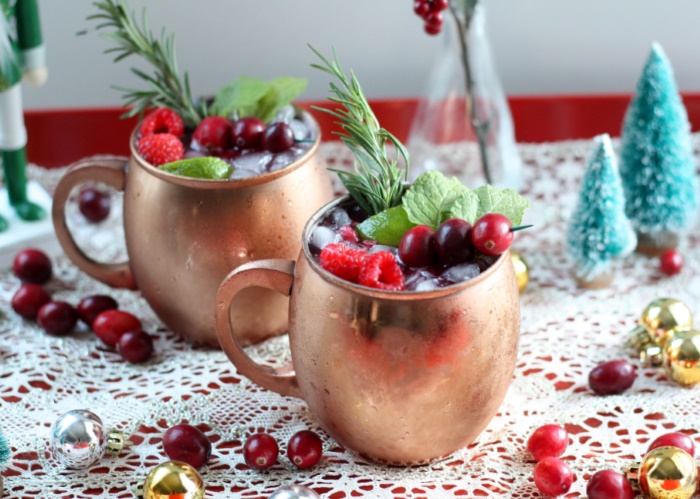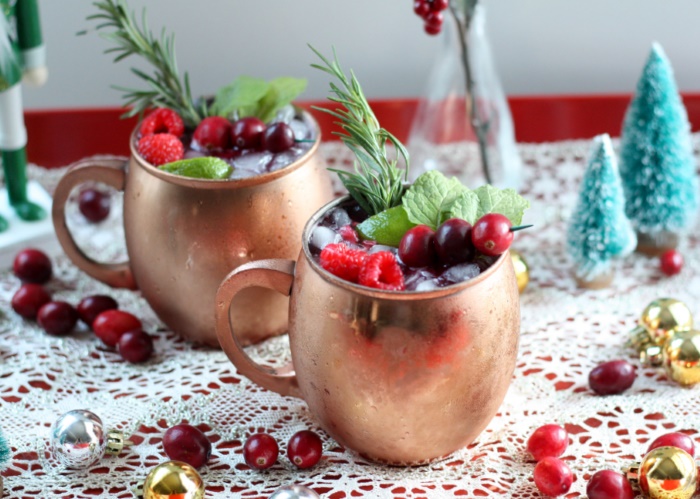 Cranberry Raspberry Moscow Mule
Serves 2
Ingredients
3 oz raspberry flavored vodka
1 cup cranberry juice
1 bottle (12 oz) ginger beer
10-15 fresh raspberries
1 fresh lime, quartered
(Optional) Sprigs of rosemary and mint
Instructions
In a large glass or cocktail mixer, muddle about 10 raspberries. Add the vodka and cranberry juice and stir well. Fill two Moscow Mule mugs with crushed ice, about 3/4 of the mug. Squeeze one quarter of the lime over the ice and throw the remaining rind into the mug; repeat for each mug. Pour the vodka mix over the ice and stir gently. Pour ginger beer over the ice until the mug is full. Garnish with the remaining lime wedges, rosemary, mint, and extra cranberries and raspberries.