Nearly a year ago I was honored to be a guest at Molly and Evan's colorful Disneyland wedding. It was such a fun afternoon with this sweet couple and their guests, I feel so lucky I got to be a part of it!
Molly and Evan asked their wedding guests to DisneyBound (dress inspired by Disney characters), and many of us obliged! I dressed as Tinker Bell from "Peter Pan."
Our entire group slayed it. It was fun to do fancy DisneyBounds!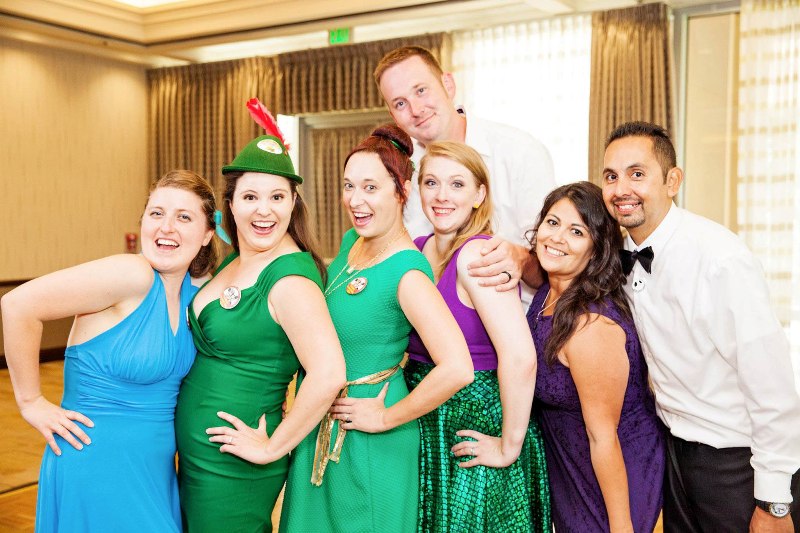 Photo by White Rabbit Photo Boutique
Molly and Evan had their wedding at the Rose Court Garden at The Disneyland Hotel. This was also the first time I saw the new Private Event signs, different from Michelle and George's wedding just a week prior.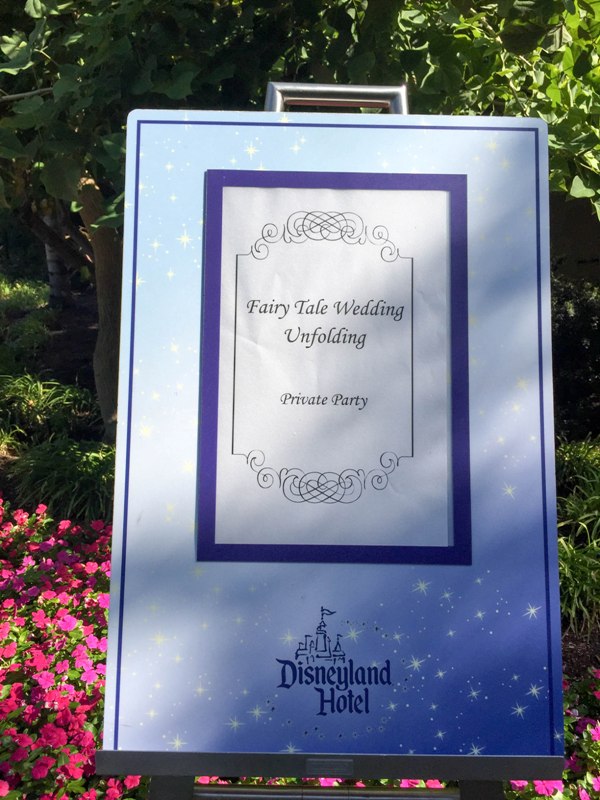 Their Welcome table was filled with good stuff – cute signs, silhouettes (even of their pups!), and a card box labeled "Lava Notes" as a nod to the Disney/Pixar short film LAVA.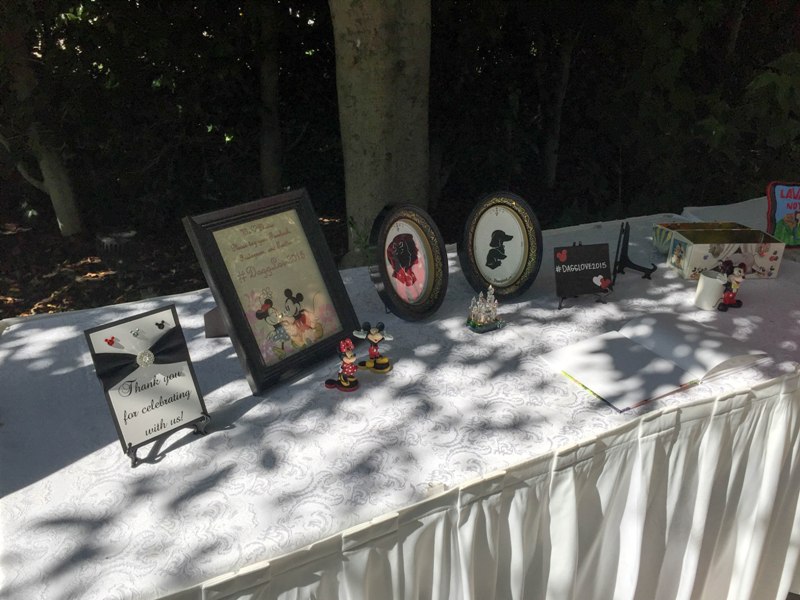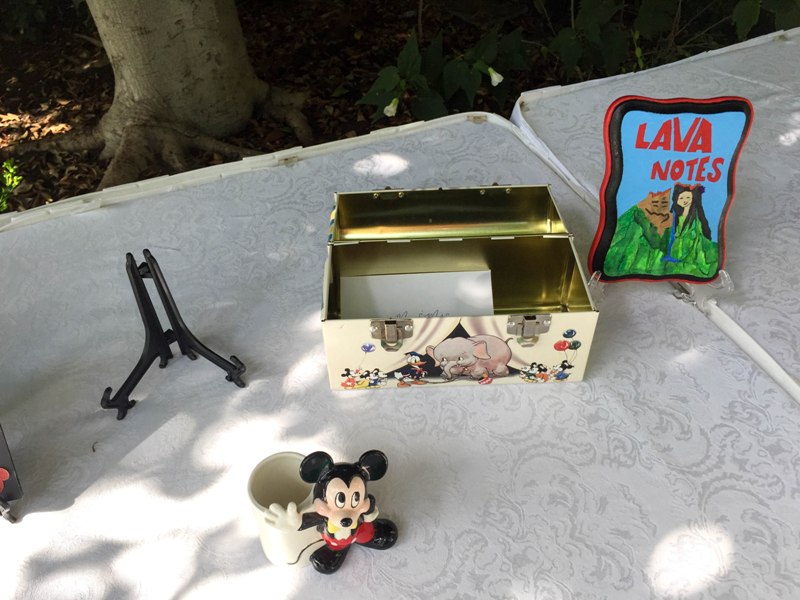 DIY painted mason jars hung from the guest chairs along the aisle. The couple's wedding palette was styled after Mickey Mouse – red, yellow, and black.
Molly and Evan requested an "unplugged" ceremony so I don't have any ceremony photos. It was a lovely ceremony, and short (my favorite!) but very sweet. Molly walked down the aisle with her dad, who was carrying a few balloons reminiscent of the movie UP.
The pre-reception was held on the Adventure Lawn adjacent to the Rose Court Garden. The couple opted to serve just beer, wine, and soda for their wedding, which is a great option for those who want to serve some kind of alcohol but need to keep their budget low.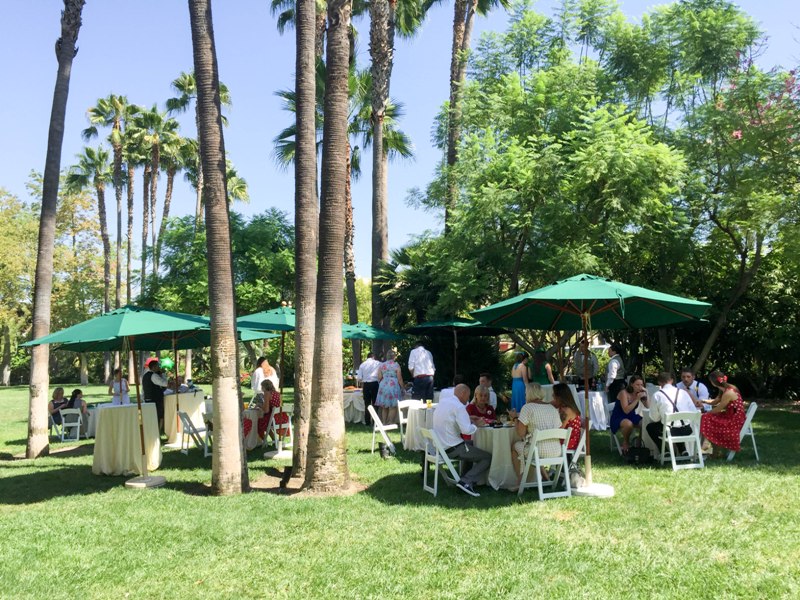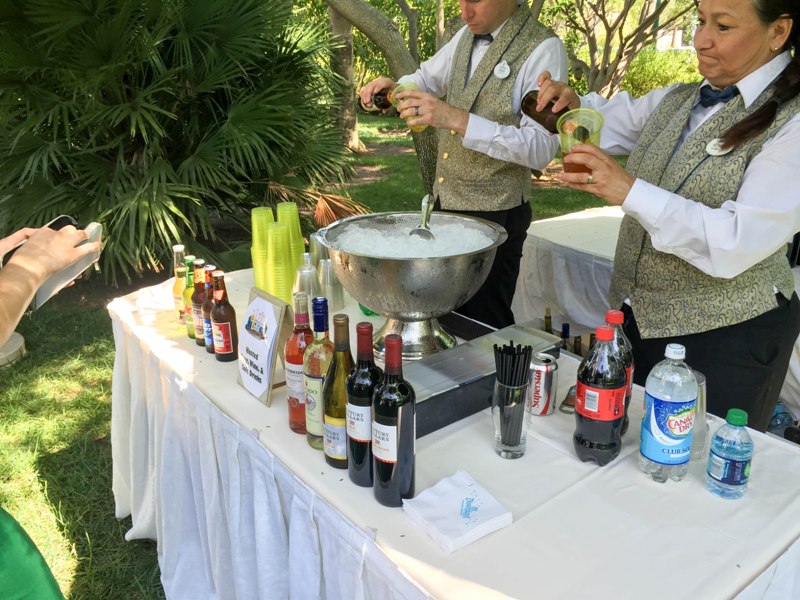 They also offered the Artisan Cheese platter, which comes with an assortment of cheeses, breads, crackers, and fruit. They also added a warm brie serving station, which was delicious!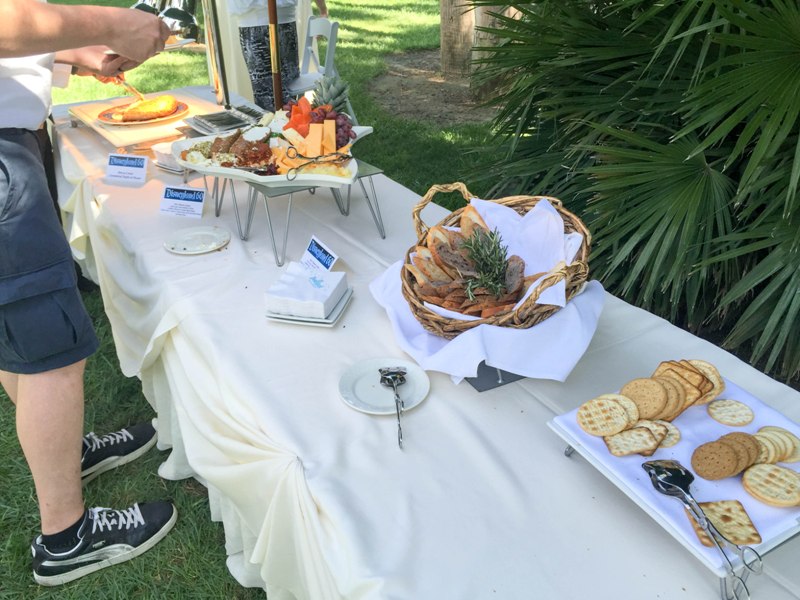 It wasn't long before we were escorted to the reception location, the Mark Twain Room located in the Frontier Tower of The Disneyland Hotel. This is a popular ballroom location for Escape packages or events with a smaller guest count (less than 50). A sign showing the table layout guided our way.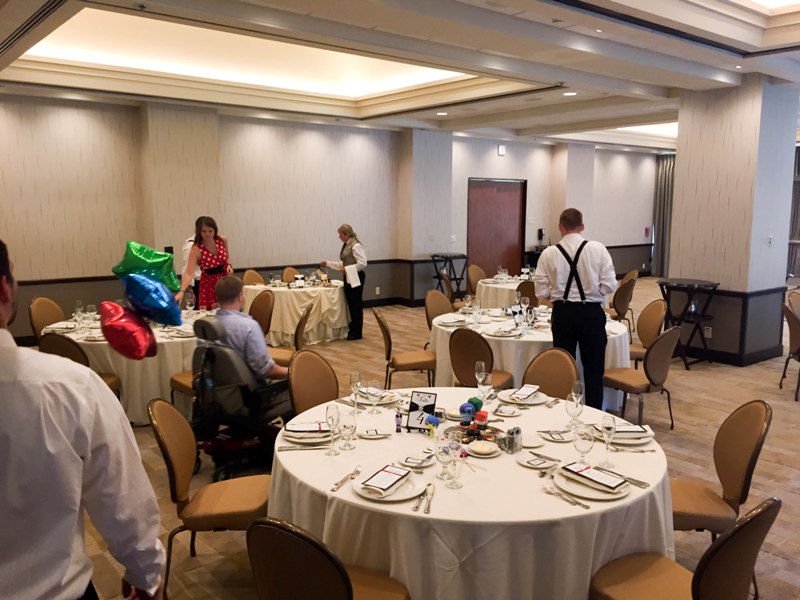 Guest tables were decorated with the couple's POP collection and cute Mickey confetti in their wedding colors.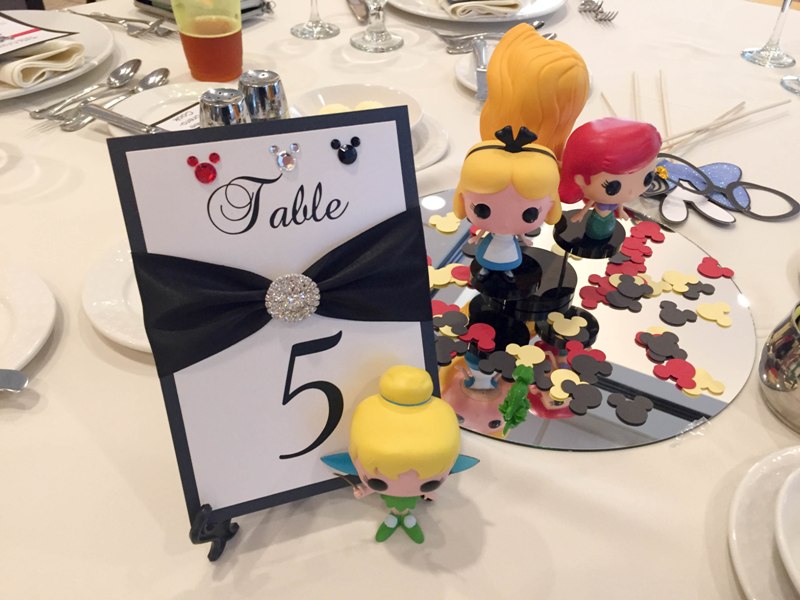 And look, I found my doppelganger!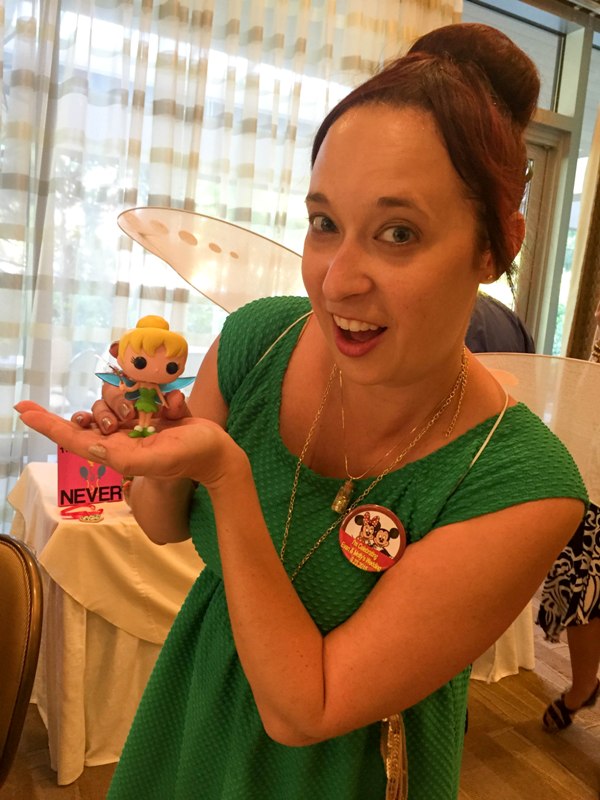 Their cake was themed after the gorgeous scenery depicted in Studio Ghibli movies (like "My Neighbor Totoro" or "Spirited Away"). The couple's friends placed the fuzzy "soot sprites" on the cake, which was topped with custom POP figures of the couple.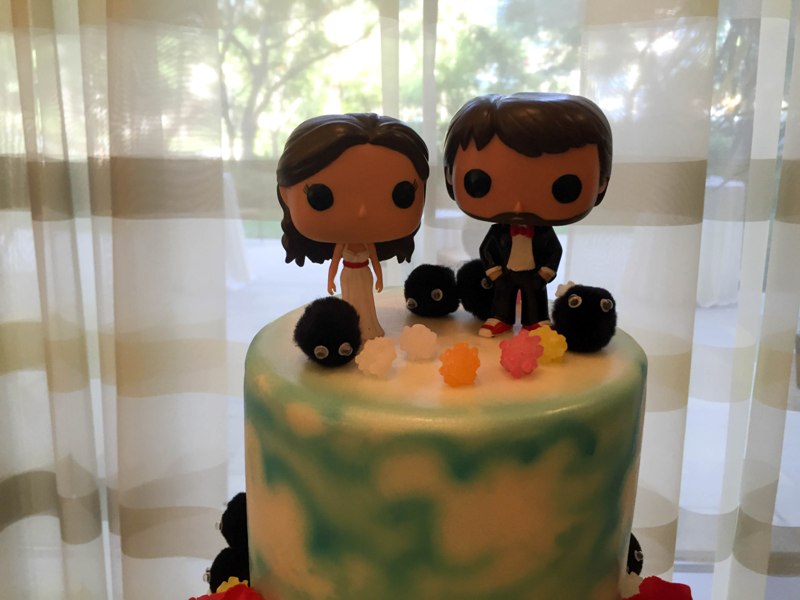 A guest favorite was this "Wreck It Ralph" candy buffet! Holy sweet tooth, so much candy!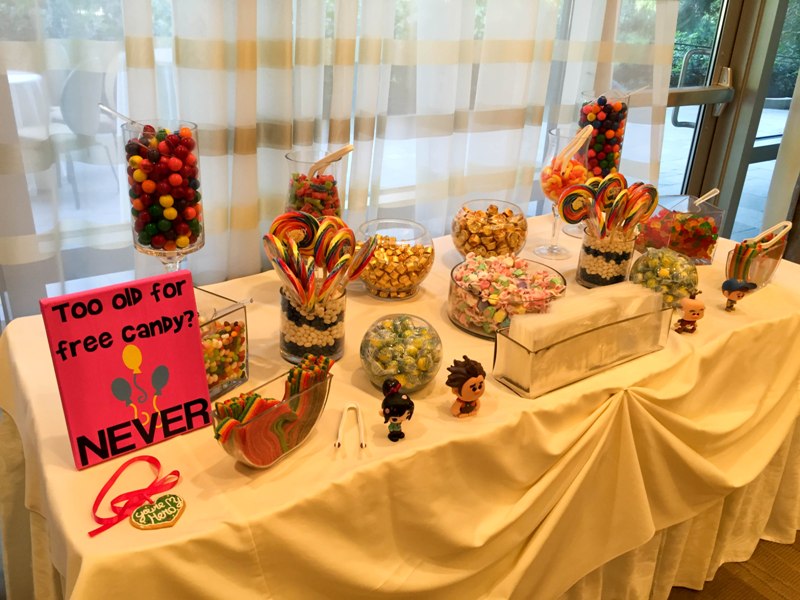 But I'm getting a little ahead of myself with dessert.
After guests mingled for a little bit, Molly and Evan were announced and they shared their first dance.
After toasts, a plated lunch was served!
I can't remember what these vegetarian/vegan dishes are, but I remember they looked so good!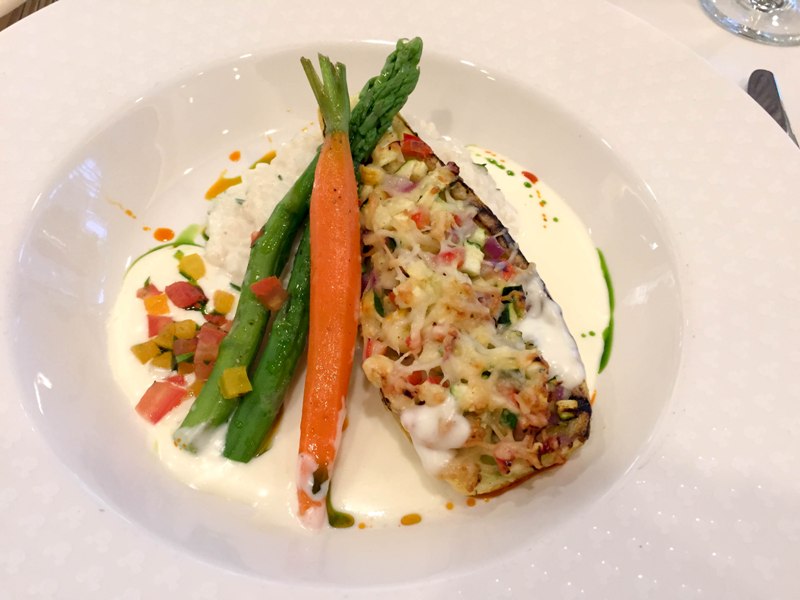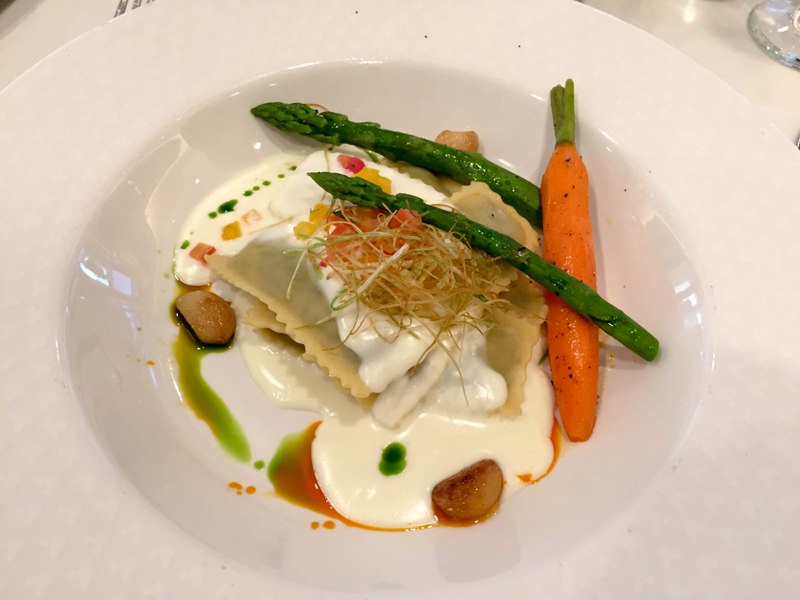 After lunch we had a special treat in store – a meet and greet with Oswald! We were told Molly and Evan were the first Disneyland wedding event to feature a visit with Oswald, so it was really special. Since the Mark Twain room is on the small side, the Oswald meet and greet was set up in an adjacent room.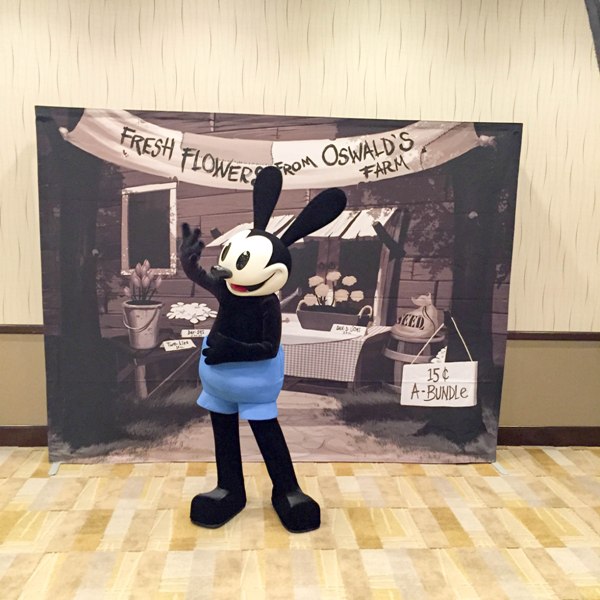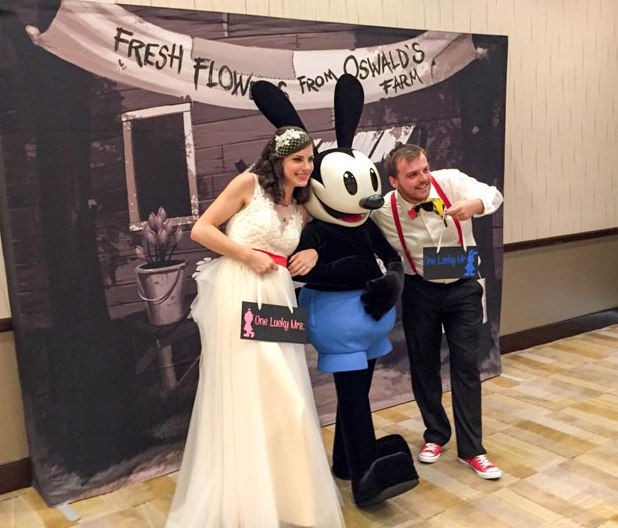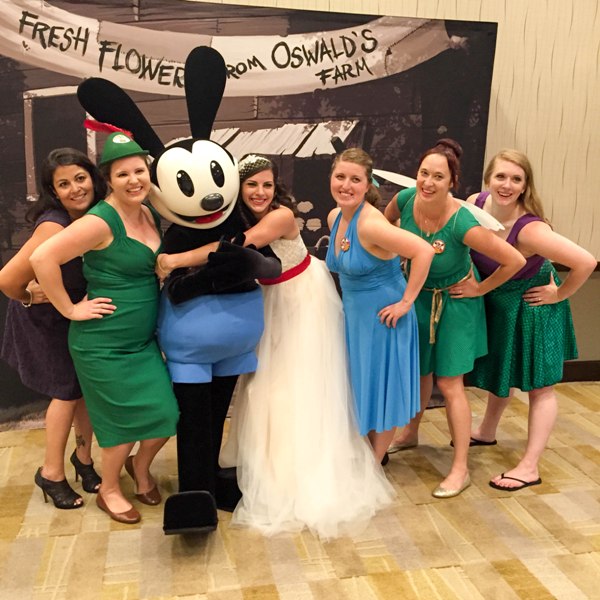 And if that wasn't enough, after Oswald had to leave, Mickey and Minnie showed up to help cut the wedding cake! I always love kisses with my favorite mice!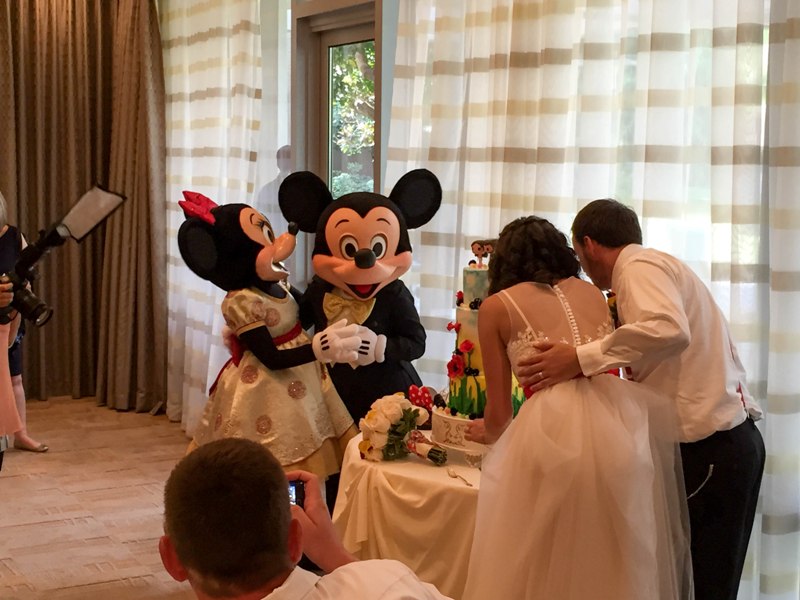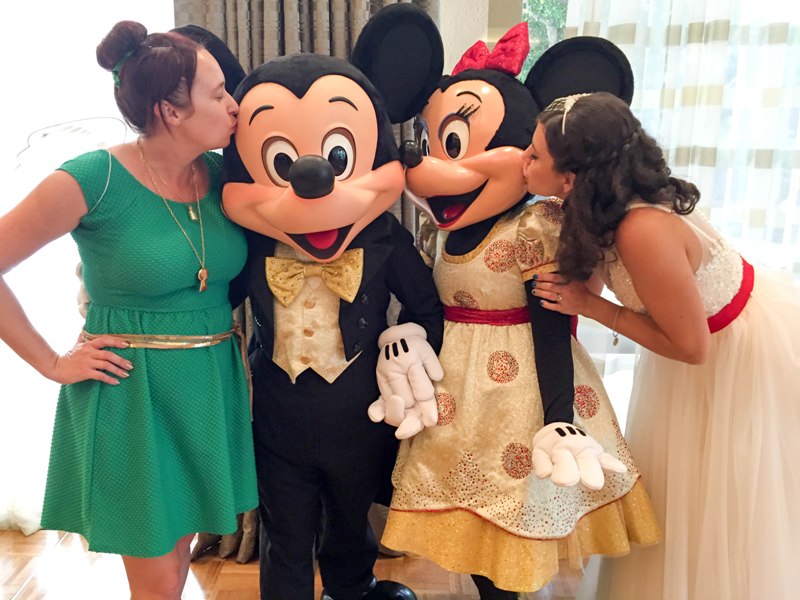 Molly's adorable bridesmaids wore Minnie-style dresses! So cute!
Now my favorite part of any wedding – CAKE! Molly and Evan had two unique cake flavors: Cookie and Cream, and Funfetti. I tried both and both were delicious!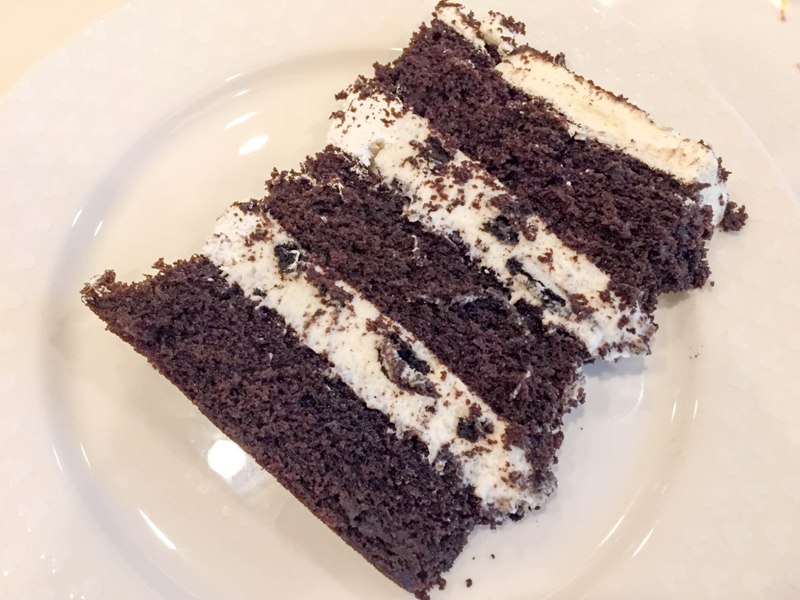 Between bites of cake I danced the afternoon away to Disney tunes played through an iPod. So fun!
Thanks so much to Molly and Evan for inviting me to be a part of your special fairy tale day! I know you will live happily ever after!
All photos taken by me except otherwise noted.