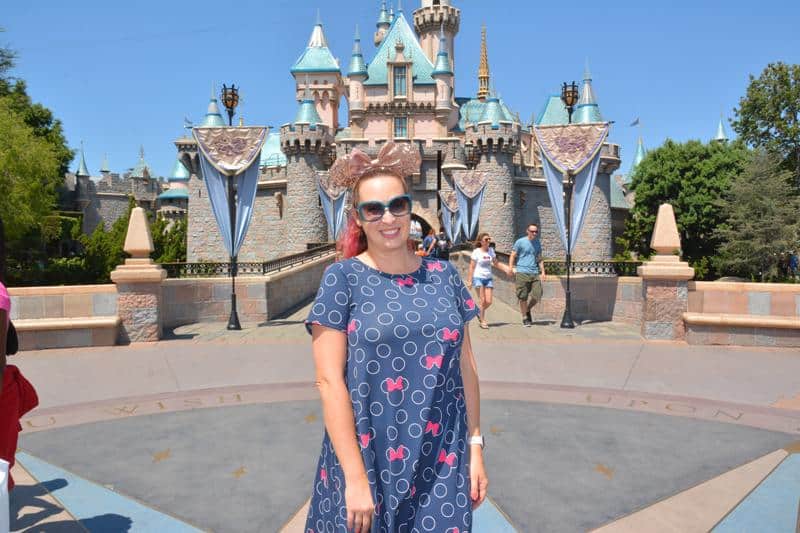 *** UPDATE: As of February 2023, Capture Your Moment is no longer being offered at Disneyland Resort. It is still available at Walt Disney World.
Most visitors to the Disney Parks are already aware of Disney PhotoPass, the photography service Disney offers in various spots around the Parks. Guests may take photos with any Disney PhotoPass photographer, with the option to purchase their digital photo files.
What Guests may not know is, you can actually hire a Disney PhotoPass photographer for a private photoshoot!
What is 'Capture Your Moment?'
Capture Your Moment is a personalized 20 minute Disney PhotoPass session that can be booked during normal operating hours. At the end of the session, you can browse through your digital photos and choose which ones to purchase, or purchase the entire bundle!
Capture Your Moment is a great way to commemorate a special event, such as an engagement, birthday, anniversary, honeymoon, pregnancy announcement, graduation, or just take family photos.
With Capture Your Moment, you reserve a 20 minute Disney PhotoPass time slot, which means you don't have to track down a photographer or wait in line for 2 or 3 photos.
And if you want more time, you can book two sessions back-t0-back, giving you 40 minutes with the same photographer!
'Capture Your Moment' Pricing
The cost of a 20 minute session is $99, inclusive of tax. The price does not include your photo downloads. To purchase photos, you have a few options:
Purchase photos individually
Purchase Genie+ for the day, which includes all PhotoPass downloads (currently priced at $20 per day)
Purchase a Disney PhotoPass One Day package (currently priced at $19.99 per day)
Pricing is always subject to change. You can make these purchases right in the Disneyland app.
How to Book 'Capture Your Moment'
Capture Your Moment sessions can be booked up to 60 days in advance of your visit. You can book your sessions on the Disneyland website. Click here to view availability for Capture Your Moment sessions.
Additional Information to Know about 'Capture Your Moment'
A park ticket and theme park reservation is required
Your session can include up to 8 Guests
Gratuity is not required
Wedding attire or clothing that drags on the gown (like a formal gown) are not allowed.
Check-in location is inside The Mad Hatter on Main Street USA
Star Wars: Galaxy's Edge is not available for Capture Your Moment sessions
Capture Your Moment is only available at Disneyland Park
A credit card is required when booking and you will be charged the full amount.
Guests may cancel up to 24 hours prior to their session.

Capture Your Moment is also available at Walt Disney World!
I think this is a great option for getting a lot of photos taken while visiting Disneyland, especially if you are celebrating a special occasion!
Related articles:
Guide to Visiting the Disneyland Resort
How to Take Wedding Photos Inside Disneyland
Tomorrowland Skyline Lounge | Info and Review