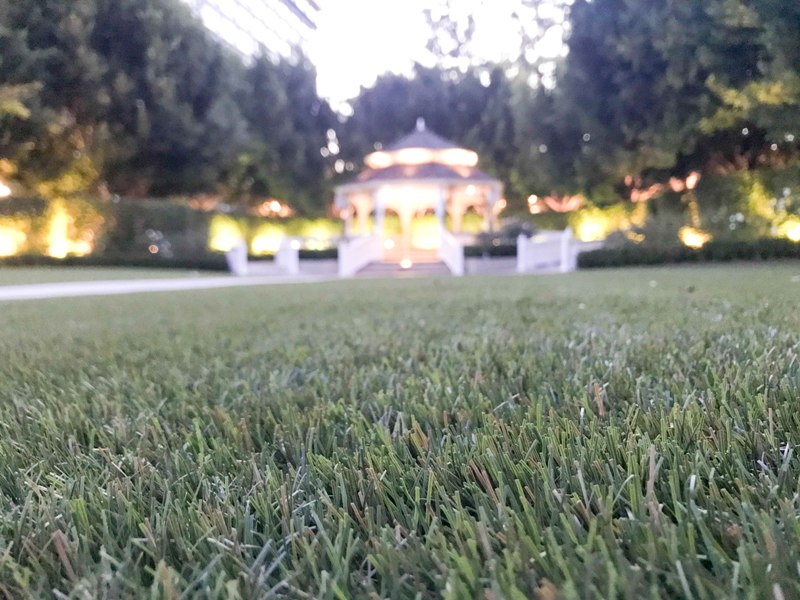 I recently discovered a big change at The Disneyland Hotel's Rose Court Garden. One you may not even really notice unless you're right there, walking around.
The grass has been replaced by artificial turf.
I'll be honest, my initial reaction was annoyance. What garden has FAKE grass?
But the more I think about it, the more I understand the change.
Southern California has been experiencing drought conditions for years. With such a large area to maintain, I'm sure this is saving a ton of water. Especially in the summer, when it's nearly impossible to keep grass alive without constant maintenance – I've learned this as a new homeowner! And no wedding couple wants brown patches on their wedding day.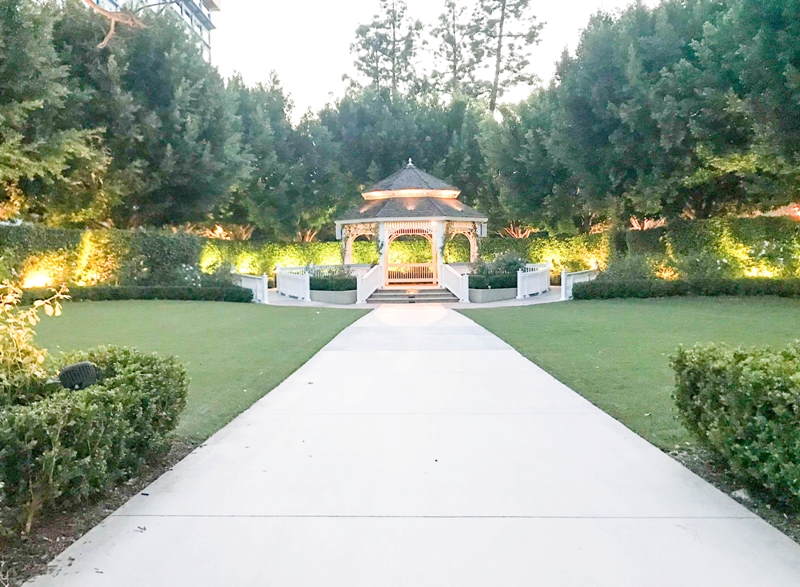 While the synthetic grass is very noticeable when you step on it, visually it looks great. At first glance it doesn't even seem like anything has changed. If this change had to be made, I appreciate Disney doing such a good job at keeping it looking real.
What are your thoughts on the switch to artificial grass at the Rose Court Garden?