This post contains affiliate links.
Yesterday I shared Julie and Andrew's 10th Anniversary photos at Disneyland, and today I'm sharing part two of their fun anniversary celebration!
Julie and Andrew wanted to celebrate their 10 year anniversary with a big bash, but a traditional Disney's Fairy Tale Wedding Vow Renewal just wasn't the right fit for them. So they created their own personalized celebration. They treated their closest friends and family to the "Walk in Walt's Footsteps" tour at Disneyland and a private dinner at Steakhouse 55 at The Disneyland Hotel. That sounds like a perfect day to me!
The couple treated the celebration like a party, creating and mailing out adorable invitations.
They had just enough people for their own "private" tour around Disneyland. I love these tours; they are such a fun way to spend the afternoon and you learn so much about the Park. They even got to stop in Walt's apartment above the Fire Station.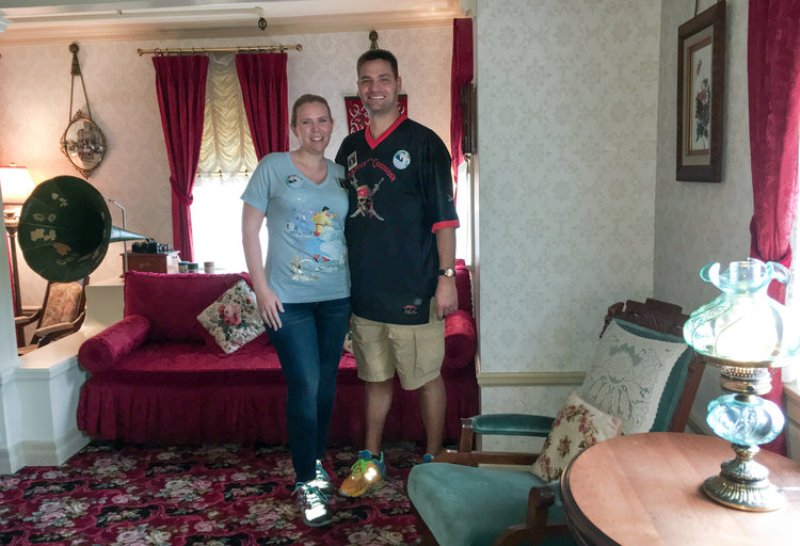 At night, everyone got dressed up and reconvened at Steakhouse 55. Their private dining room, the Oak room, was the perfect size for their small party. And they hired Ecliptic Media Photo to document the evening.
Julie created centerpieces, personalized buttons, custom menus, and place cards for their guests and included special personalized surprises like custom cocktail napkins and Glass Slipper cookies as favors.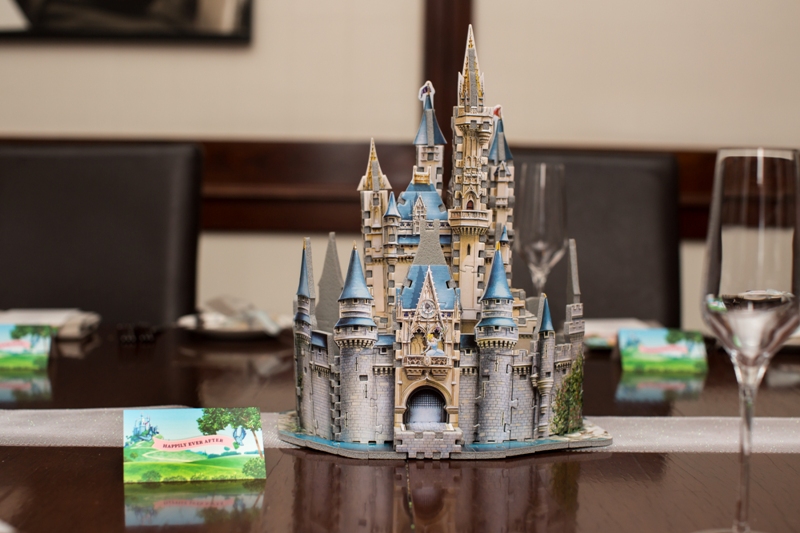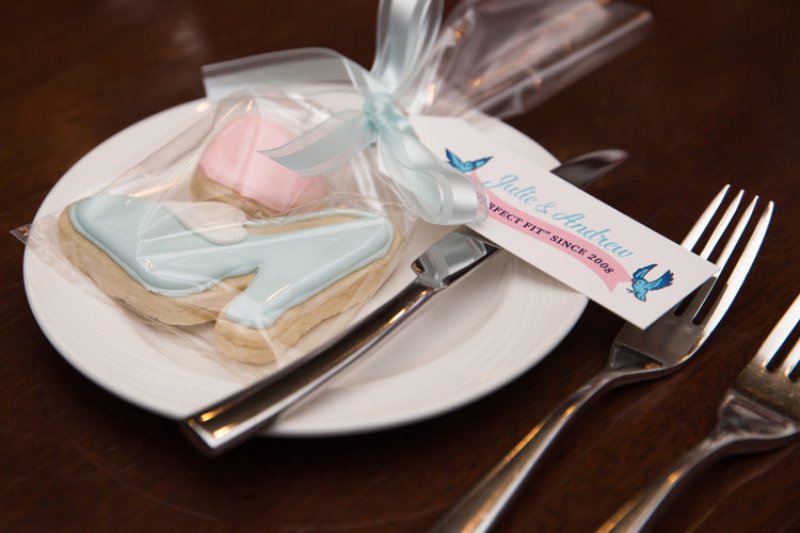 For a private party, you are given a set three-course menu your guests can order from, similar to a traditional wedding event. The couple made these selections: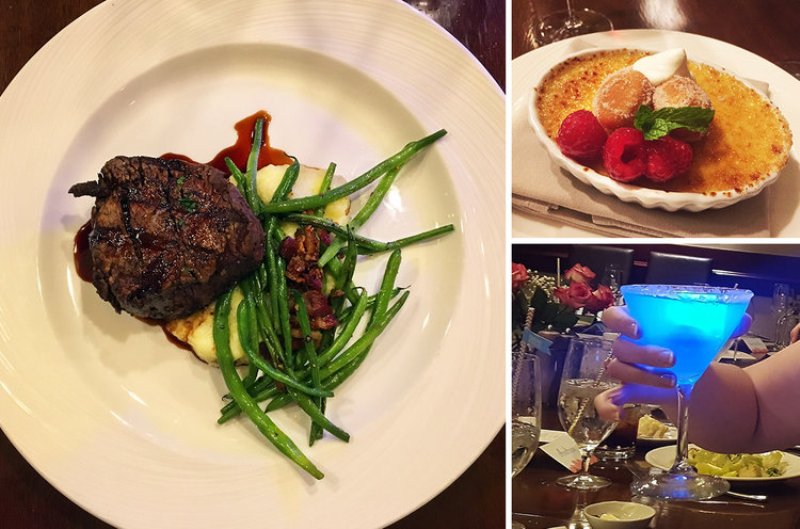 1. First Course: Little Gem Salad
Lemon Gremolata, Ricotta Salata, & Caesar Dressing
2. Main Course Selections:
Moroccan Spiced King Salmon
Pan Roasted Mary's Farm Half Chicken
Filet Mignon with Cabernet Demi-Glace
(All served with Yukon Gold Mashed Potatoes and Green Beans with Applewood Smoked Bacon)
3. Dessert: Vanilla Bean Creme Brûlée
with Chantilly Cream, Raspberry Compote and mini doughnut
Guests were able to order whatever drinks they wanted from the Steakhouse 55 cocktail menu or their extensive wine selection. Champagne was provided for toasts.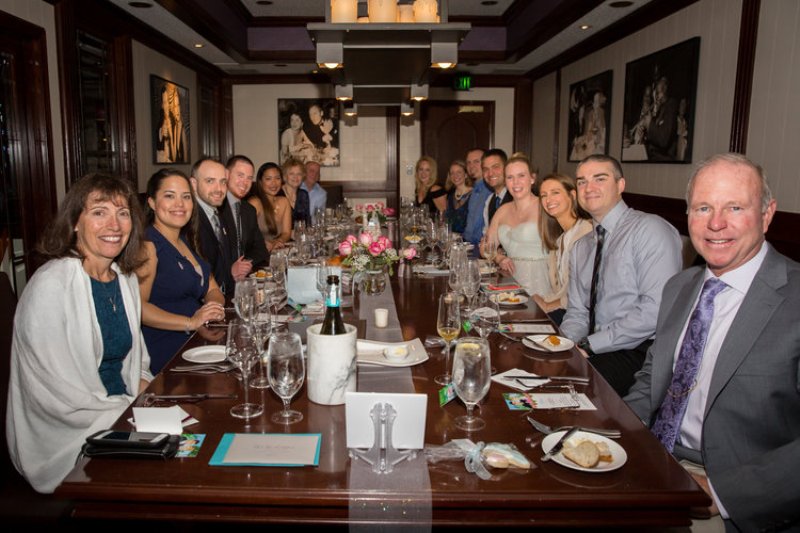 After the meal, the couple led the guests to Trader Sam's to continue the celebration!
This is such a fun way to celebrate a special anniversary, and a great alternative to a formal Vow Renewal if it's just not in the budget or not your style. If you want to read more about this unique event, please visit Julie and Andrew's blog The Disney Dinks.
Vendor List
Photography: Ecliptic Media Photo
Stationery: JK Design
Venue: Steakhouse 55, The Disneyland Hotel
Comments
comments