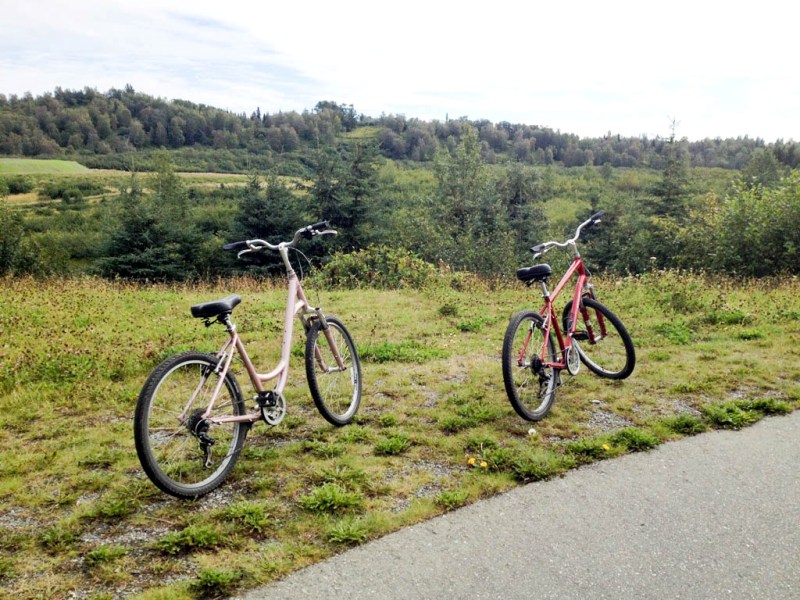 I can't believe I finally made it here, but we've reached the end of my Alaska cruise trip report! After our cruise, we spent three days in Anchorage with no real plans, just exploring the city a little bit. We stayed at the Sheraton in Downtown Anchorage which ended up being a great hotel. They have a huge lounge, bar, and restaurant area with a cozy fireplace, which is where we spent our evenings.
Instead of doing a post for each day, I'm just going to write about everything we saw and did in Anchorage in this one post; I think it will be much easier this way!
Probably the highlight of our trip was riding bikes along the Tony Knowles Coastal Trail, which starts in Downtown Anchorage and ends 11 miles away at Kincaid Park. I hadn't ridden a bike in YEARS and predicted the ride would end in disaster. Well, the ride itself was super fun and I surprised myself by going the whole distance and back! The only disaster was how sore my legs were the next few days. I discovered muscles I never knew I had. But, worth it. Aside from the beautiful coastal views, at one point we saw BABY BEARS!!! We saw two baby black bears just chilling in the woods, about 20 feet from the trail. We didn't stop for pictures because where there are baby bears there are protective mama bears, but once we biked to the next turnout, I stopped and squee'd pretty hard. There is also a part of the trail that goes right past the Ted Stevens Airport, and planes take off right above your head!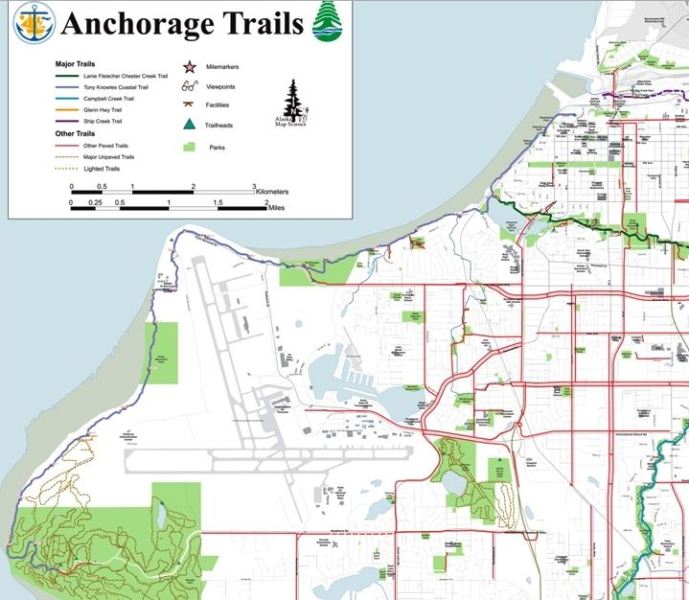 Map from Anchorage Coastal Trail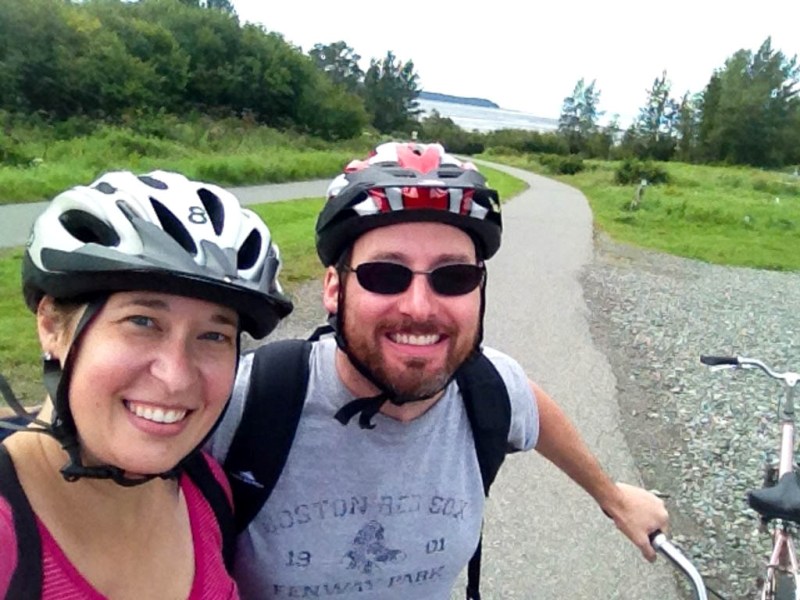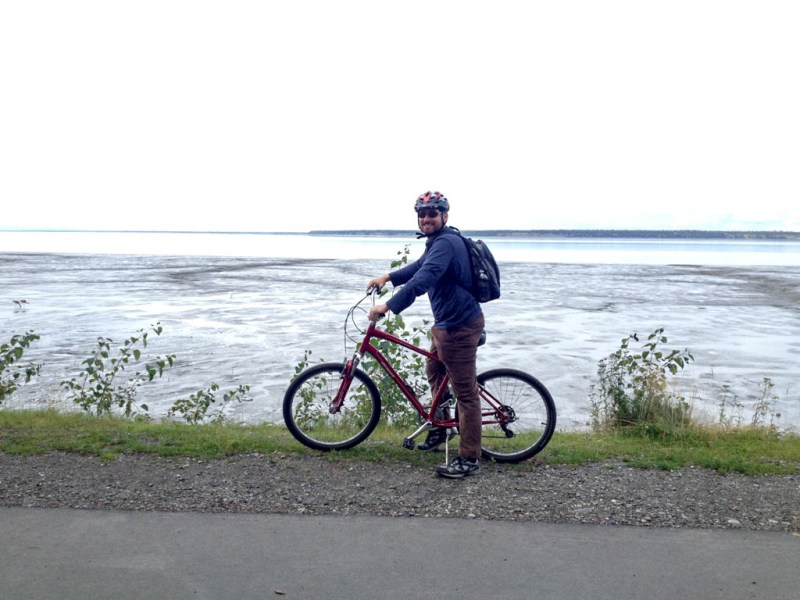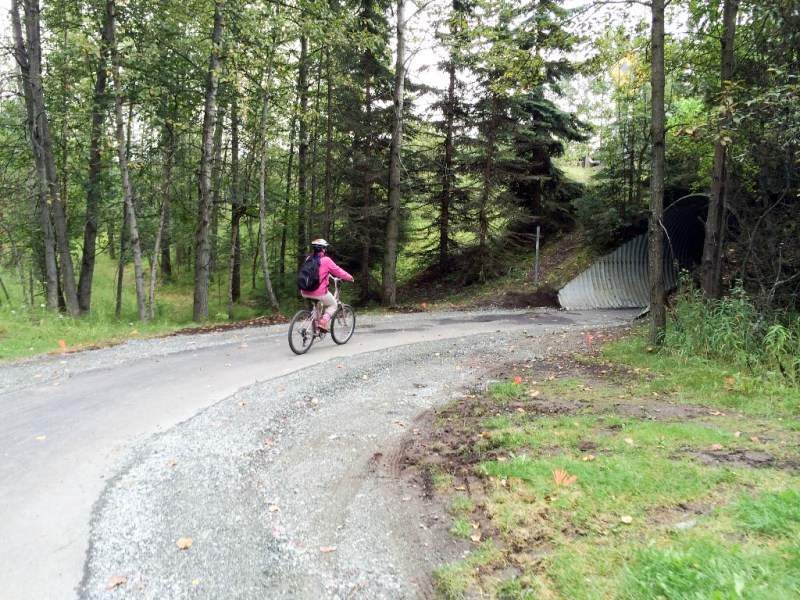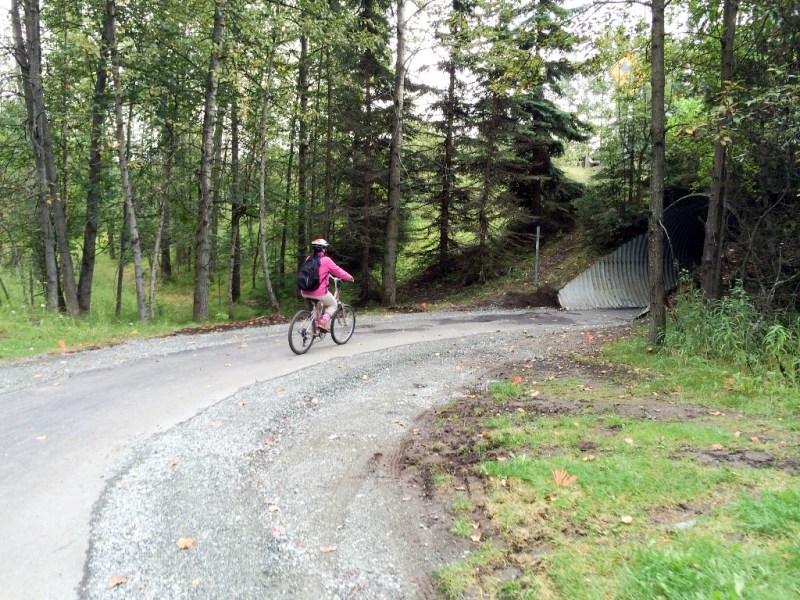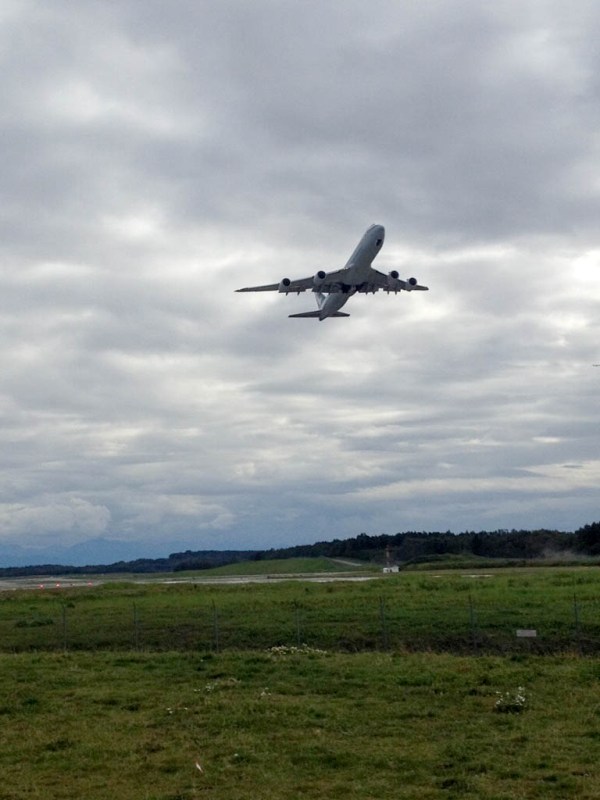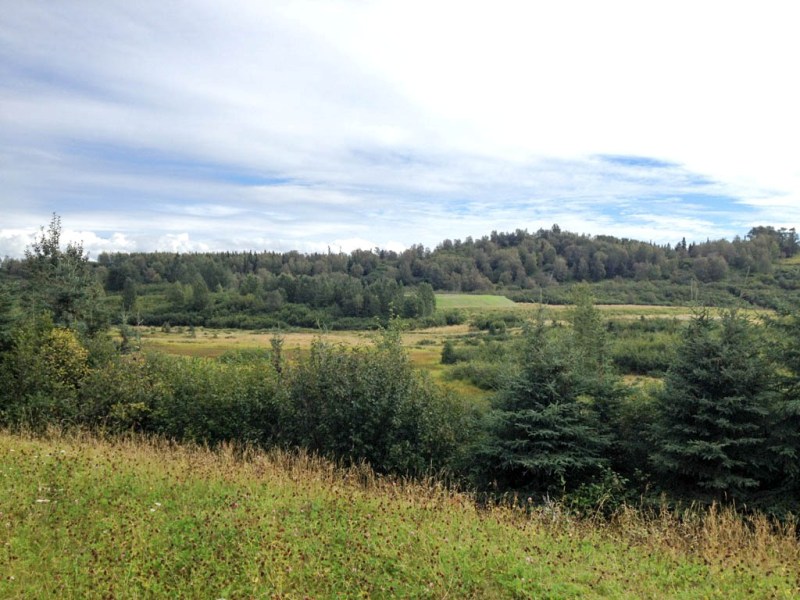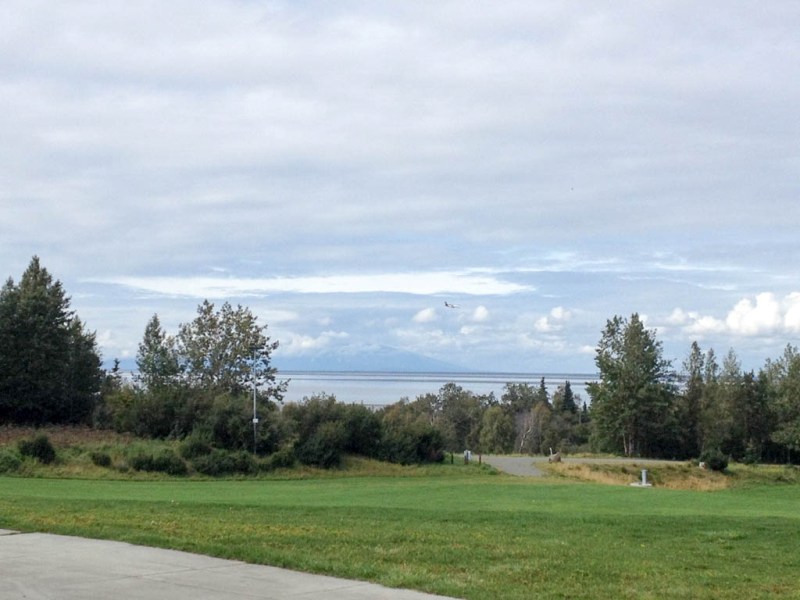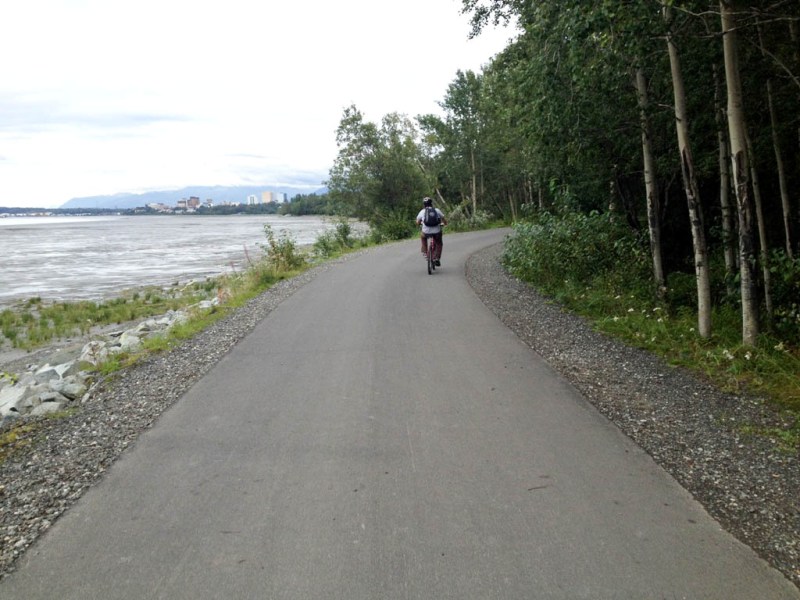 The Anchorage Visitors Bureau was kind enough to offer us passes to a few of the city's popular attractions, including the Anchorage Museum, Anchorage Trolley Tour, and AurorA northern lights show. I highly recommend all of them!
The Anchorage Museum is a beautiful modern facility, with several exhibits. Aside from the permanent art and artifacts on display, they also have a children's interactive museum and revolving exhibits. While we were visiting we saw a fascinating exhibit called Gyre: The Plastic Ocean, which featured amazing art installations created with trash and debris collected from beaches and oceans. It was both beautiful and sad; a real emotional and thought-provoking experience. We spent the better part of a day at the museum and really enjoyed ourselves. The gift shop has a ton of cute items, too.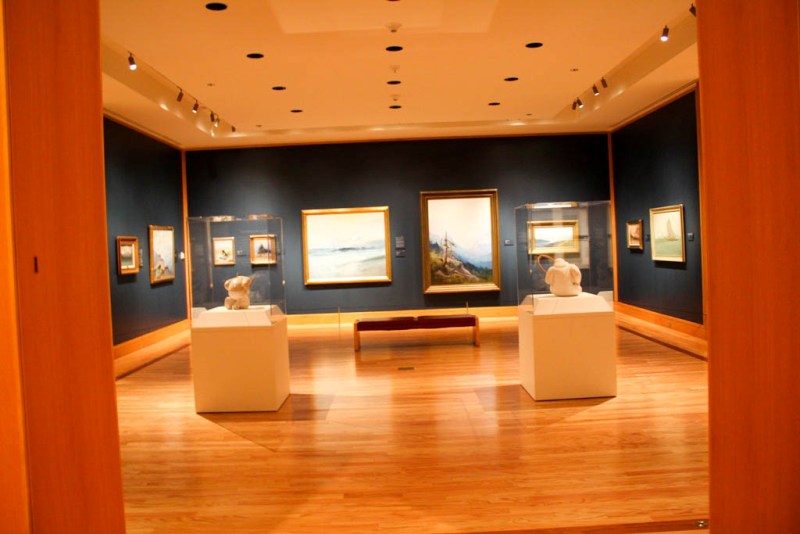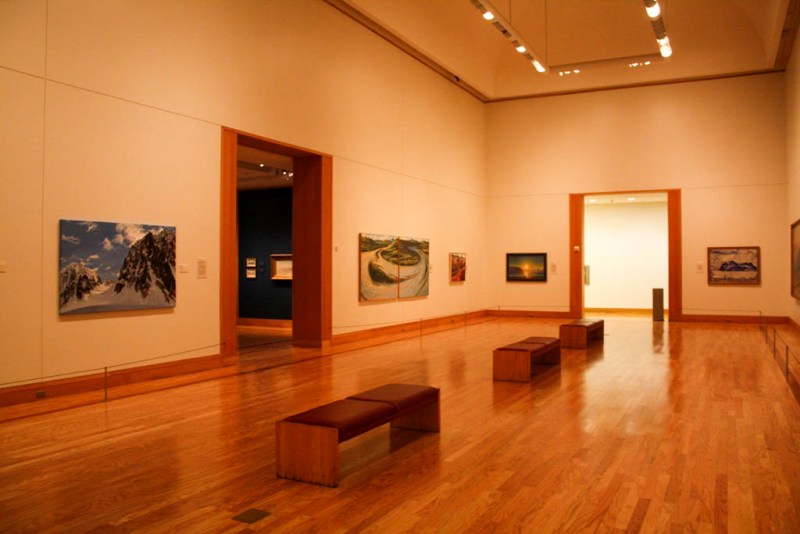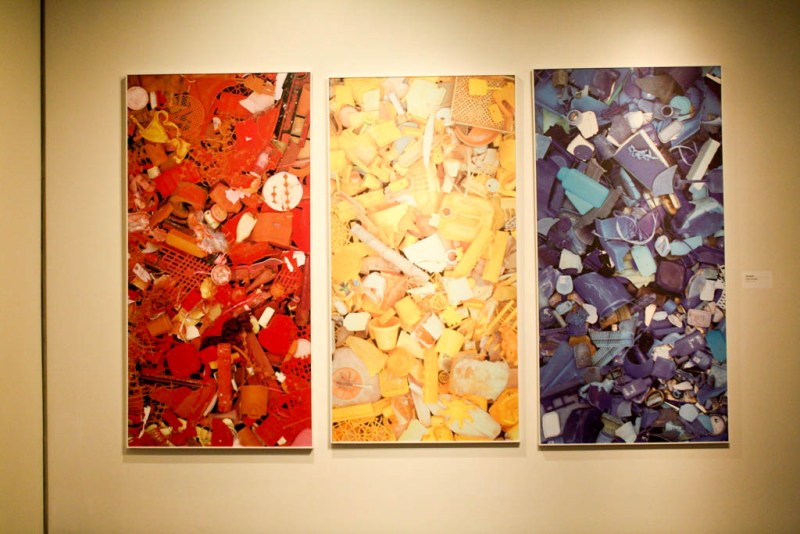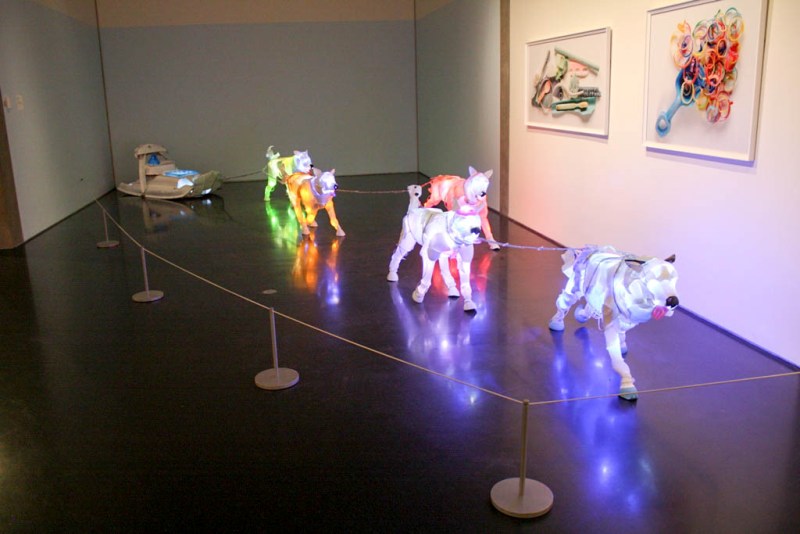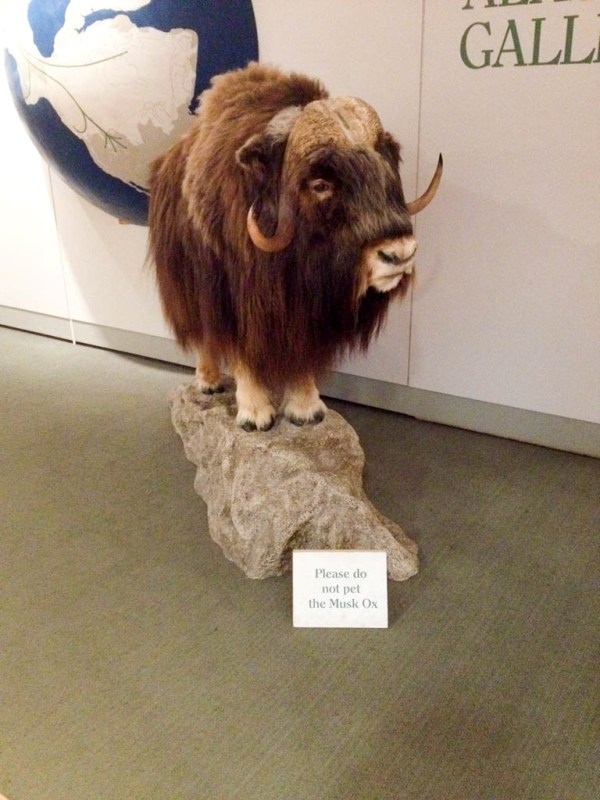 The Anchorage Trolley Tour was a lot of fun! It lasts only about an hour but it's a great way to see the city. Our Trolley driver Jaden was native to Anchorage and had a great personality; he really kept us entertained. My favorite part of the tour was watching float planes on Lake Hood.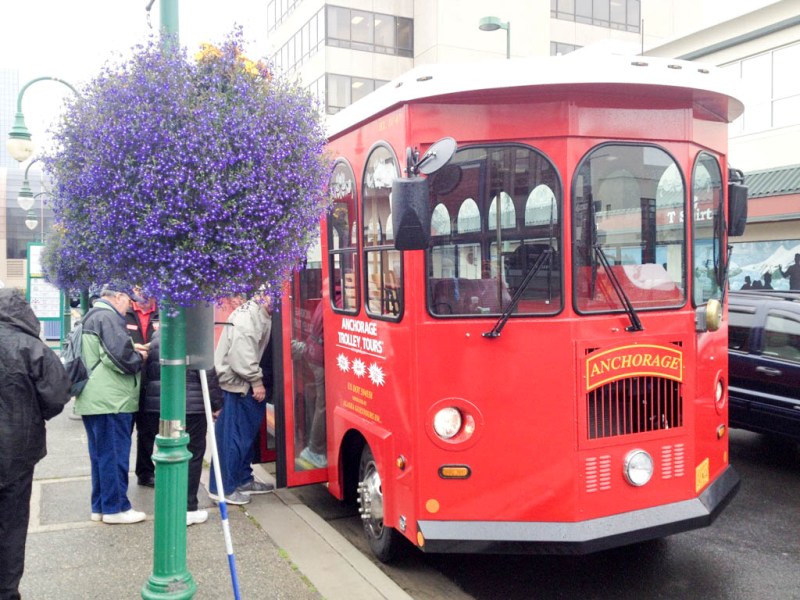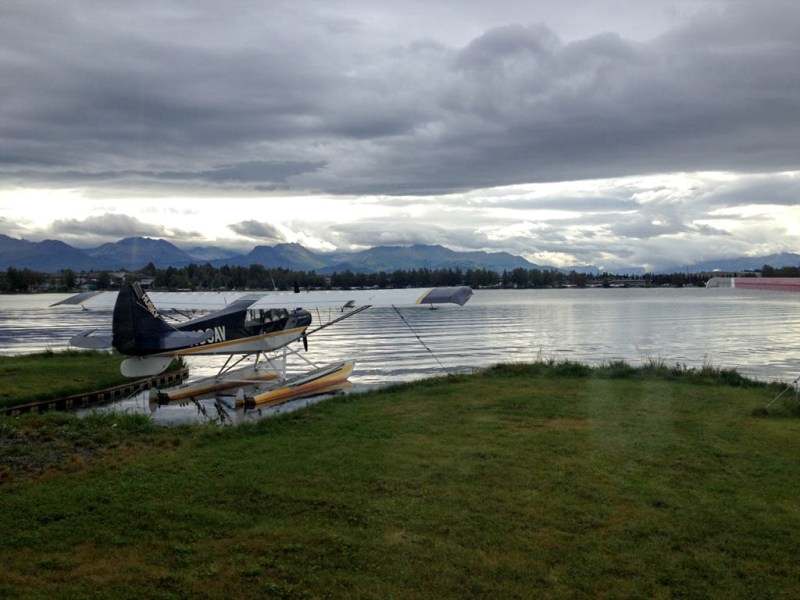 I'm slightly obsessed with the Northern Lights and while I knew seeing them in person during our visit was a long shot, I was content to watch The AurorA Show featuring gorgeous footage of the Northern Lights at the Alaska Center for the Performing Arts. The 40-ish minute film is shown several times per day throughout the summer. Obviously I couldn't take pictures during the show, but you can go to their website to watch a preview.
Aside from sight seeing, we ate at Snow City Cafe every day. Literally every day we were there. It's so good. I miss it so much. I bought a coffee mug to remember it by.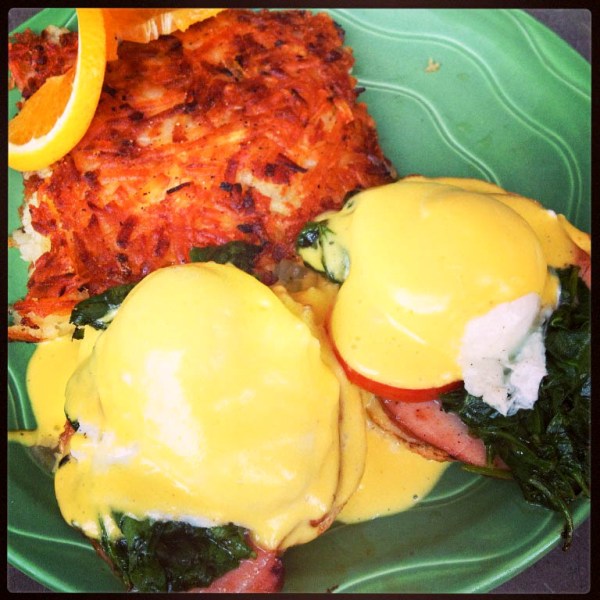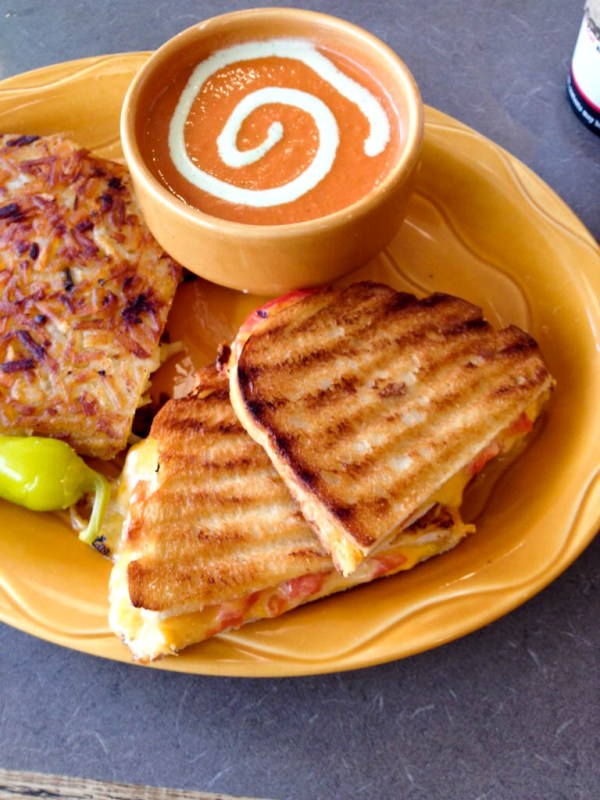 We also had a recommendation to eat at Moose's Tooth Pub & Pizzeria, and it was pretty wonderful as well.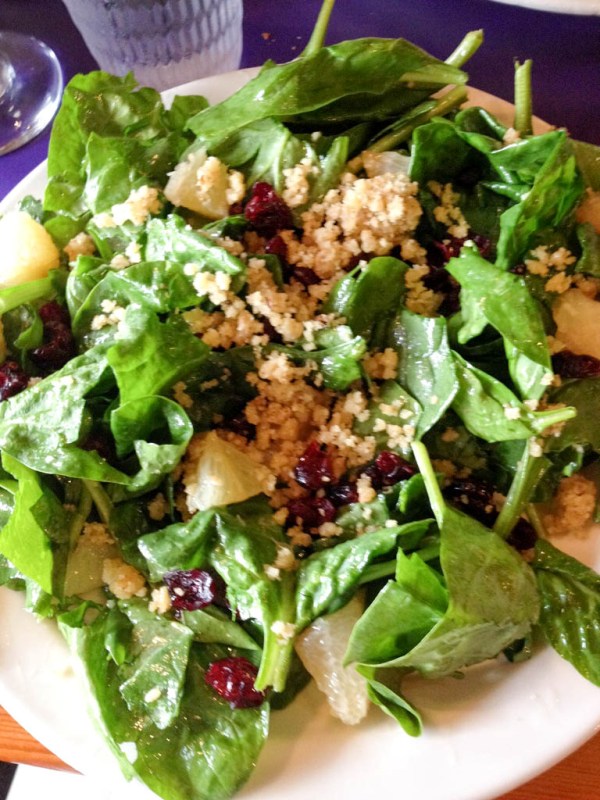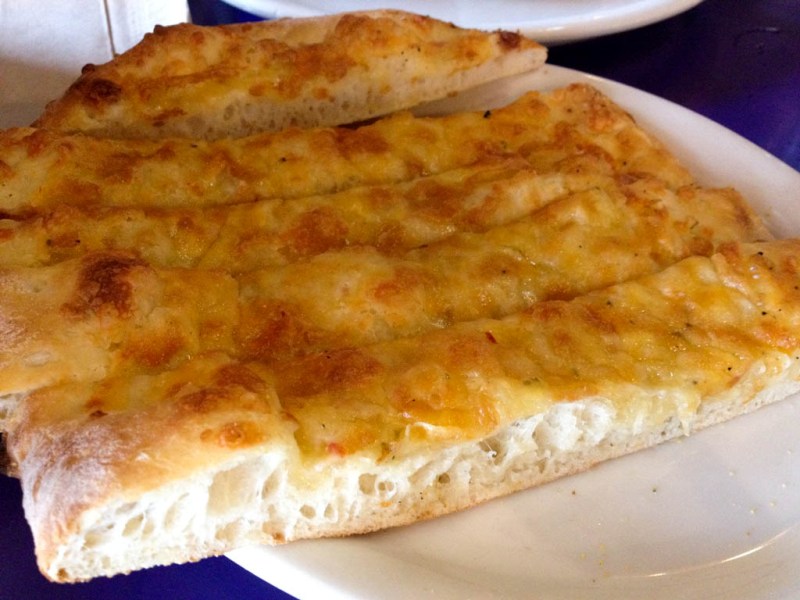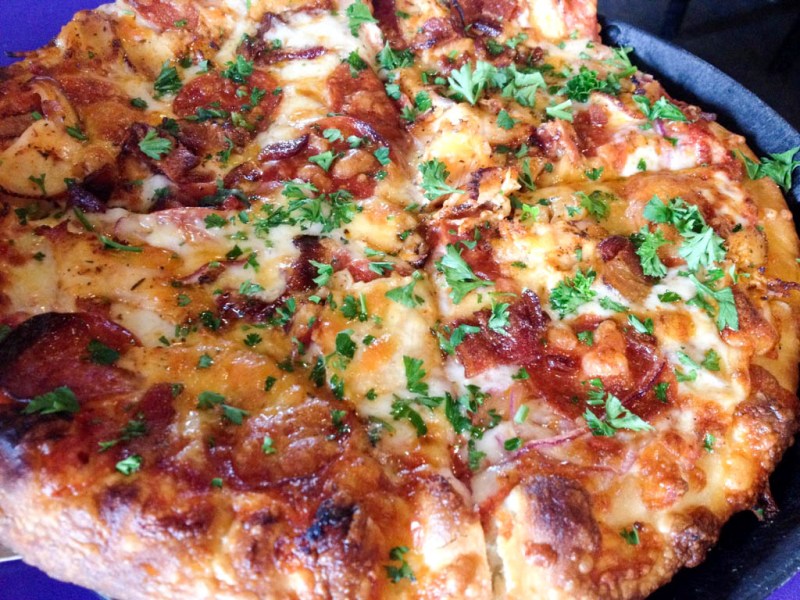 Overall we really enjoyed our time in Anchorage, and I'm happy we decided to spend a few extra days here. It's a relatively small town but plenty to do and see. Everyone we encountered was super friendly as well (like when we wandered into an office building because Google Maps told us there was a Starbucks there, and a very nice man in a business suit gave us directions to the actual Starbucks).
Thanks for reading along with my Alaska cruise trip report! I hope my journal and reviews will help you plan your own Alaska vacation.
Alaska Cruise Past Chapters:
All Aboard the Norwegian Sun
Day 1 – Exploring Vancouver
Alaska Cruise – Day 2 – Vancouver and Embarkation
Alaska Cruise – Day 3 – Sea Day
Alaska Cruise – Day 4 – Ketchikan
Alaska Cruise – Day 5 – Juneau
Alaska Cruise – Day 6 – Skagway
Alaska Cruise – Day 7 – Glacier Bay
Alaska Cruise – Day 8 – Hubbard Glacier
Alaska Cruise – Day 9 – Whittier and Anchorage