Disney Bride Teresa is planning an At-Home wedding with a Haunted Mansion theme for October 2016.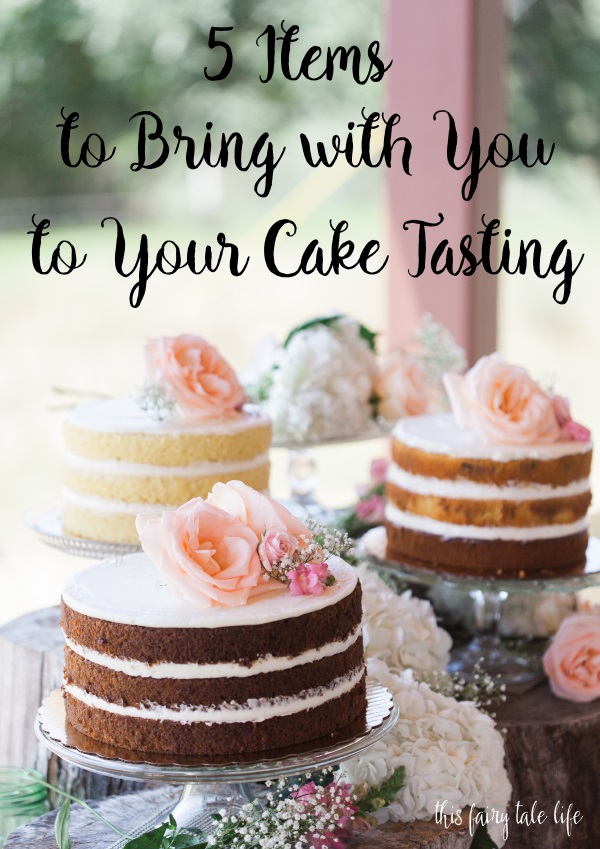 Our most favorite part of the wedding planning journey so far has been the cake tasting. I have a huge sweet tooth so the thought of getting a bunch of cake served to me while getting to pick flavors and design the perfect one really made my day. While every bakery is different I did pick up some tips about what you should bring with you to make the whole process as easy and fun as possible. And while we are not having an official Disney wedding, most of these tips are also applicable to those of you who are doing your cake tasting through Disney! Below are my top five things you should bring with you to your cake tasting.
Five Items to Bring with You to Your Cake Tasting
1. A Semi Empty Stomach
Our cake tasting appointment was at 11am on a Saturday and we and we made the mistake of not eating anything beforehand and totally binging on all the cake they gave us. This resulted in a massive sugar high, sugar crash, and then a slight stomach ache for the rest of the day. I would not recommend eating a giant three-course meal right before, but definitely have more in your stomach than just coffee.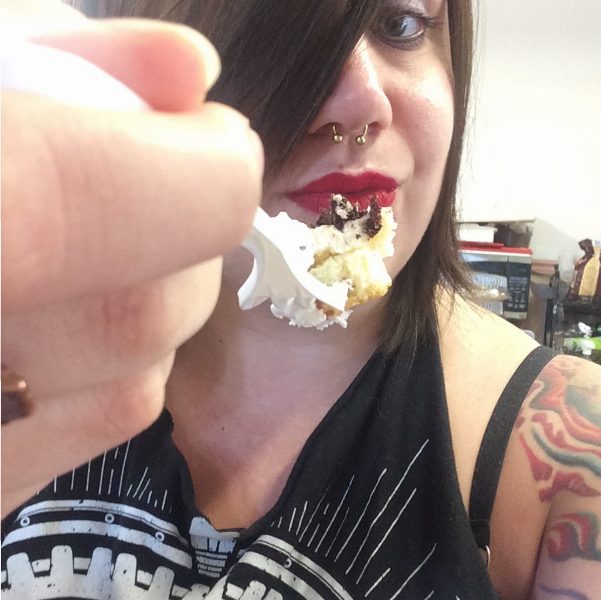 2. An Open Mind
Go with an open mind about flavors and give everything that they offer a try. I'm pretty anti carrot cake and didn't really want anything to do with it. This bakery's carrot cake was awesome, though. While we ended up not picking the carrot cake it ended up being a top contender and was probably the only vegetable I ate that day.
3. Examples of Designs You Like
This is one of those times when Pinterest comes in handy. The bakery will ask if you have examples of what you like, so before your tasting pull together a Pinterest board of cake designs you like. This will speed up the process and also ensure everyone is on the same page. Also, if you have your cake topper bring it with you or a picture of it; this helps the bakery design the top of the cake and account for any structural issues. We didn't have a cake topper yet and our bakery offered to make us one, so if you're stuck on finding a topper, you can ask your bakery if they offer this.
4. Your Wallet
If you're doing a tasting at a non-Disney location and decide to hire them, you will more than likely have to put a deposit down, so make sure you're prepared. Our venue works with this one bakery and our cake was included in the wedding package; however, some things we picked cost extra such as the cake topper and the hand painted design so we had to pay the extra amount. Be ready just in case!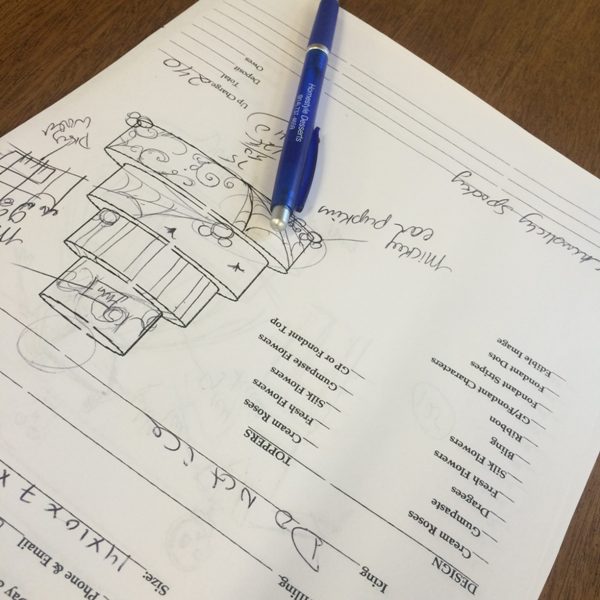 I spy some Hidden Mickeys … !
5. Just Each Other
This last one is definitely just an opinion but I think it should really be considered. A lot of these wedding outings you do with a bunch people whether it's parents, bridal party, or friends. I would suggest saving the cake tasting for just the two of you. We had so much fun that morning with just each other. There was no pressure and no worry about pleasing other people and it really helped focus on us as a soon-to-be married couple.
What advice would you add for the wedding cake tasting?