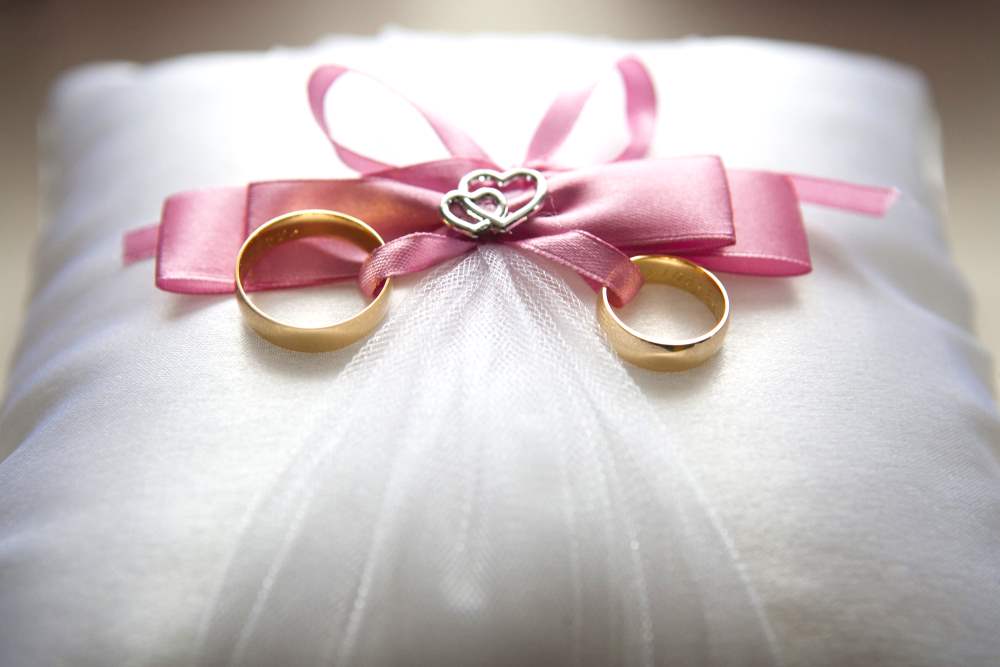 Disney Bride Stephanie is planning a Walt Disney World wedding at the Canada Pavilion and GM Conference Room for March 2018.
I think most brides can honestly admit that going ring shopping for the groom doesn't rank as high on the priority list of things to get done before the wedding as it should be. It's obviously an important item that symbolizes your marriage, but most grooms aren't as excited about their rings as the brides are.
I was pleasantly surprised when I started discussing wedding bands with my fiancé and he expressed excitement in wearing his ring and picking one out!
Oddly enough, this was something we researched early on after the engagement (and even before the engagement!). It's nice to see there is more variety of styles for men, whereas when our parents got married it was just the standard gold band that seemed to be the norm.
Disney Mens Wedding Bands
During our research, we noticed tungsten rings seem to be the popular choice. Some of them even had little designs. Just like a bride can show off her personal style with her engagement ring, now grooms also have this option.
Grooms definitely have the easier job of picking out their wedding bands verses the brides, since us brides have to try and match our engagement ring.
They are also significantly cheaper! For example, you can purchase tungsten rings for as low as $20 on Amazon!
In my scenario, I will likely be getting a custom wedding band since my engagement ring is a family heirloom and has a lot of intricate details. As a result, most wedding bands found in jewelry stores don't compliment the style of my engagement ring. Custom usually means expensive, so spending significantly less for my fiancé's engagement ring works out nicely.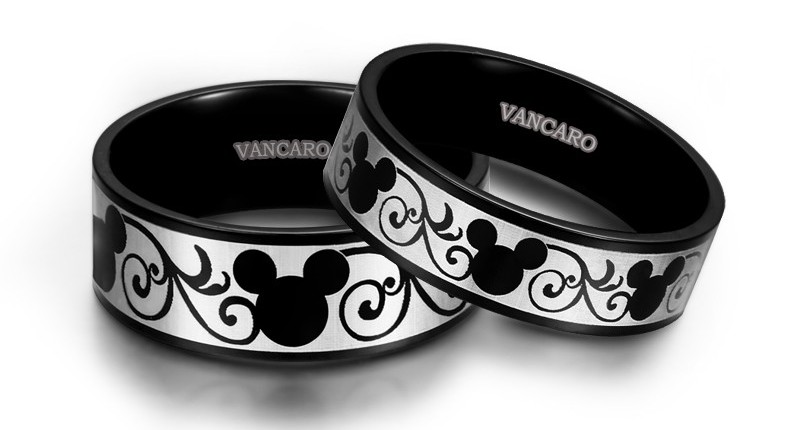 After checking out a couple of stores and looking online, my fiancé and I were both pretty sure he would purchase a black tungsten ring from Amazon and call it a day.
He suggested we also get the inside of our rings engraved with a meaningful quote to add a personal touch. While I was browsing Facebook one night, I actually ended up finding matching Mickey Mouse bands (his and hers) sold by Vancaro, and after showing this to him he knew it was the perfect ring!
He actually wanted a band that was Disney-related from the beginning, but everything we had found was too over-the-top for his style. This one was understated enough while still acknowledging our love of Disney.
Since we met online on Mouse Mingle, he felt that choosing this style will pay homage to how we met and it displays a true passion of ours.
Another great option for both brides and grooms are these Mickey and Minnie rings from Enso. These are made from silicone and have a few fun colors to choose from!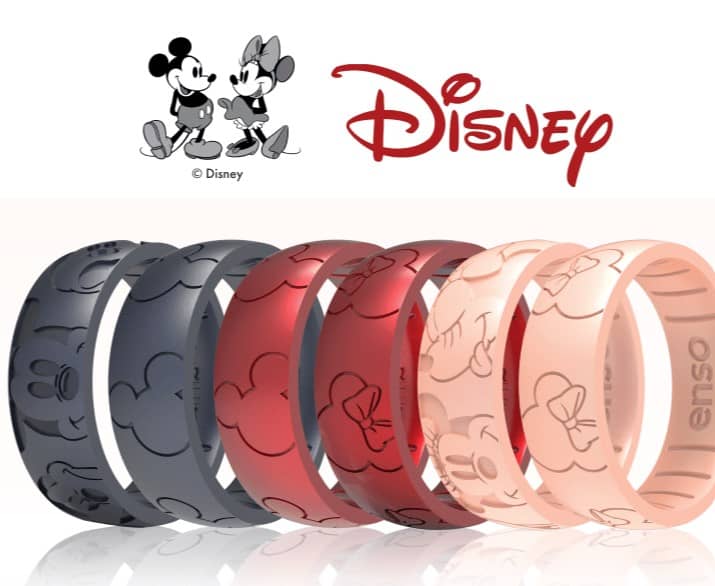 Ring shopping for the groom is definitely one of the less stressful aspects of wedding planning. It's easy to assume once you get engaged it will be a relatively quick and easy process, and now with all the different design options it's nice to choose something that reflects his personality and your story as a couple.
Do you have a Disney wedding ring?