Click here for Part 1: The Ceremony
Disney Bride Yvette planned a Disneyland wedding at the Rose Court Garden for April 2018.
Cocktail Hour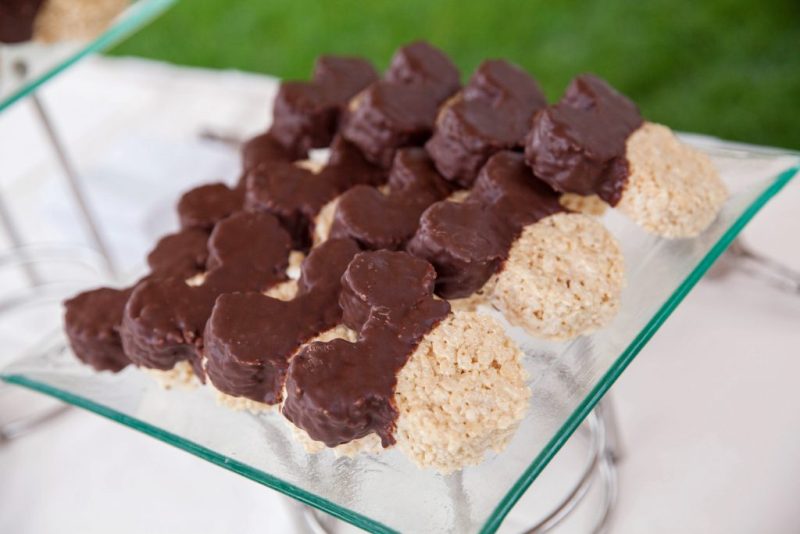 For cocktail hour we kept the snacks and drinks light since we were about to serve a big buffet.
We provided lots to do for cocktail hour! Instead of regular placement/ escort cards we had Math equations in the form of telegrams! I just love the vintage feeling and how it kept our guests busy during cocktail hour! Some people looked a bit scared…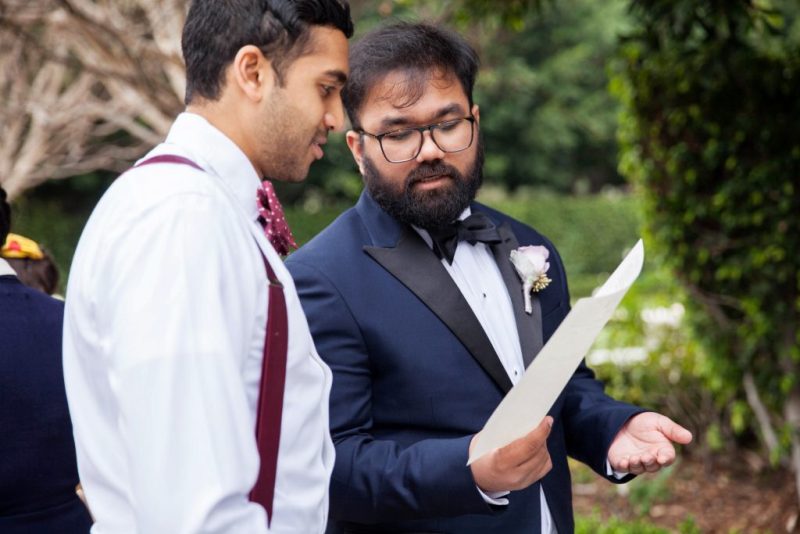 And of course we provided some light harp music during the cocktail hour. It was the perfect touch to our whimsical party.
We didn't really get to interact with our guests during this time (We were so busy taking pictures with family) and they were busy solving math riddles but all of that would change during the reception!
Reception. The Mad Hatter's Tea Party.
Instead of having us announced into the room Josh and I opted to just stand by our reception entrance and personally thank everybody for coming. Kudos to the Disney team for having drinks ready for us.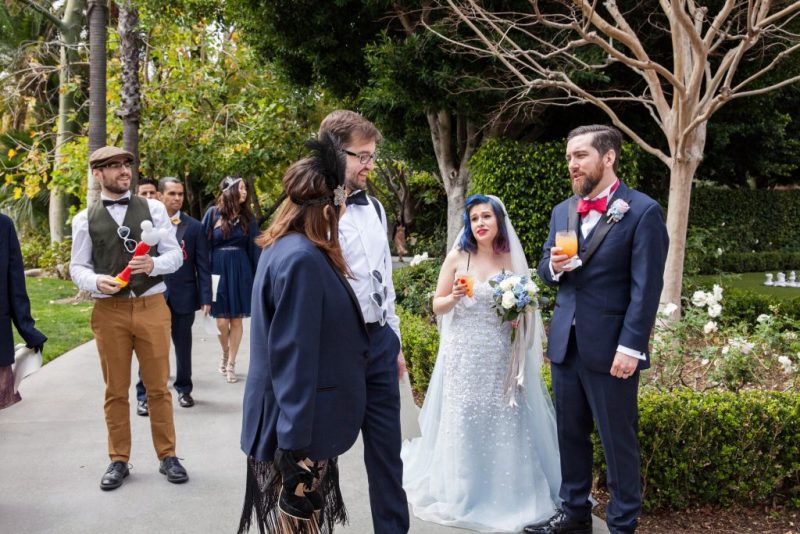 I loved being able to welcome everybody and see their reaction to the venue. It was a great way to meet and greet our guests.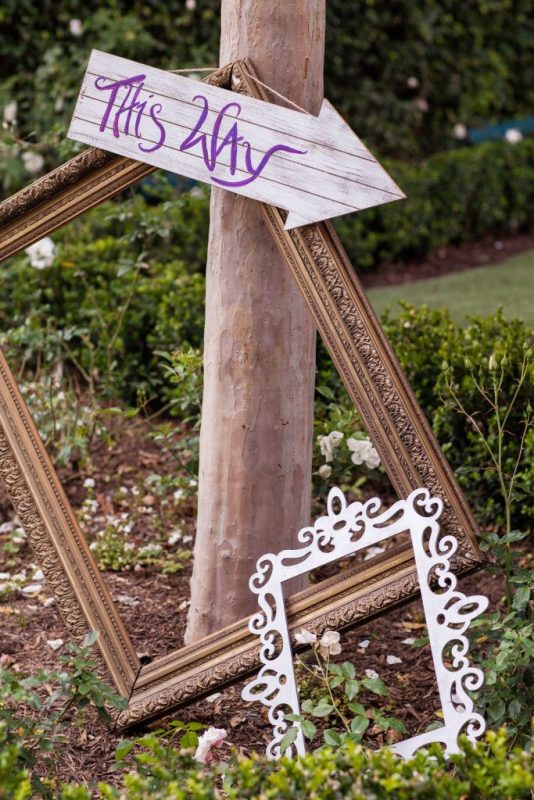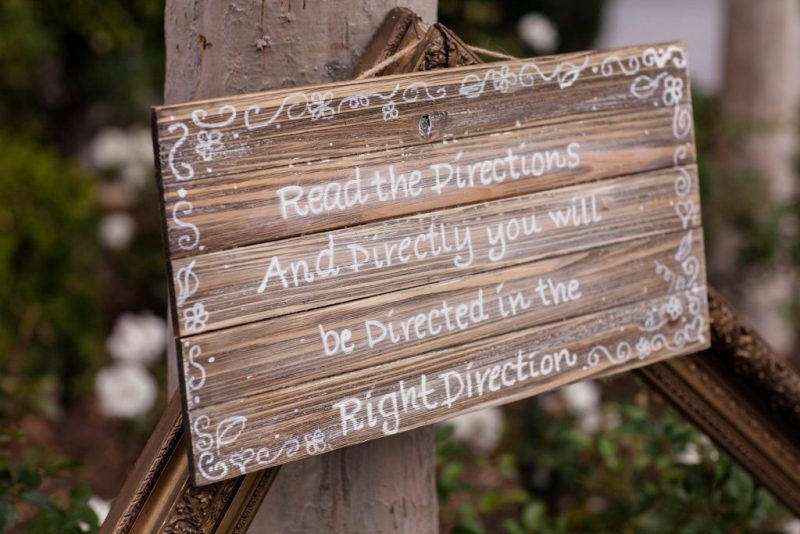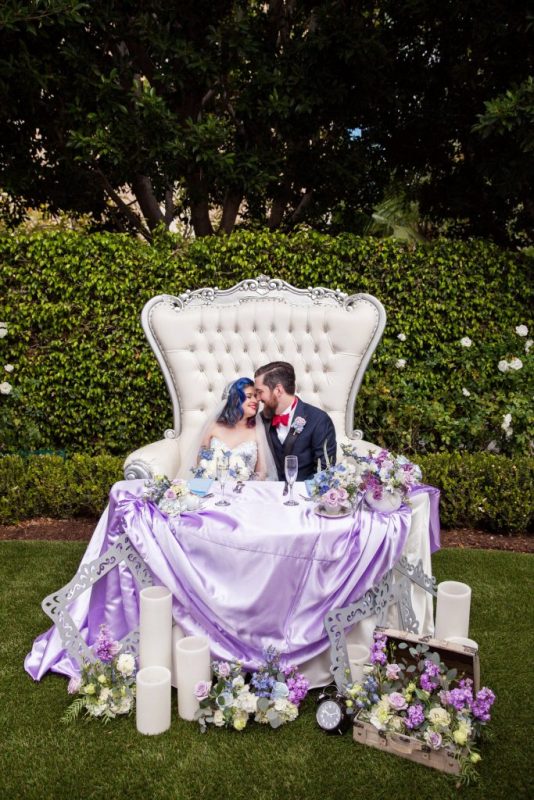 No room, no room….no room!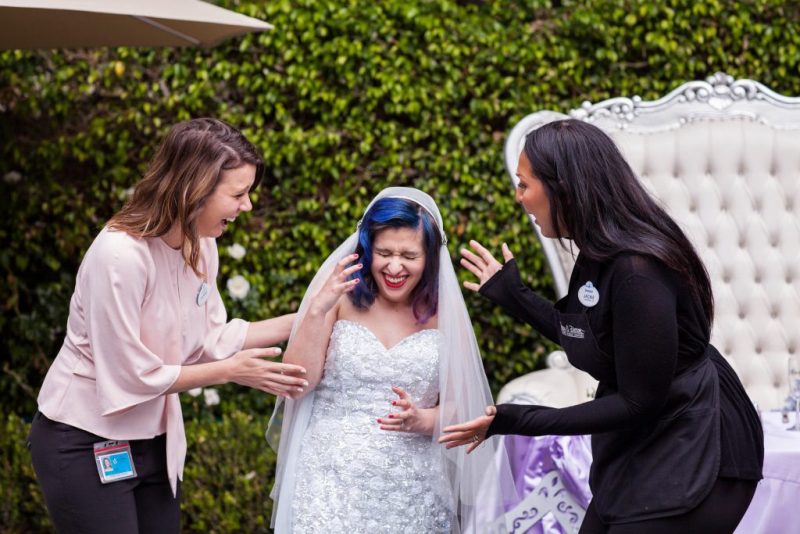 I had to yell at the florist and planner about getting the wrong shade of purple! No, I'm kidding. I just wanted to stage this shot because I love these ladies so much! I just adored the Hatter tea party table and all their hard work. They were so awesome to work with.
The Disney crew had tea pots with flowers spilling in an upward direction. It was enchanting.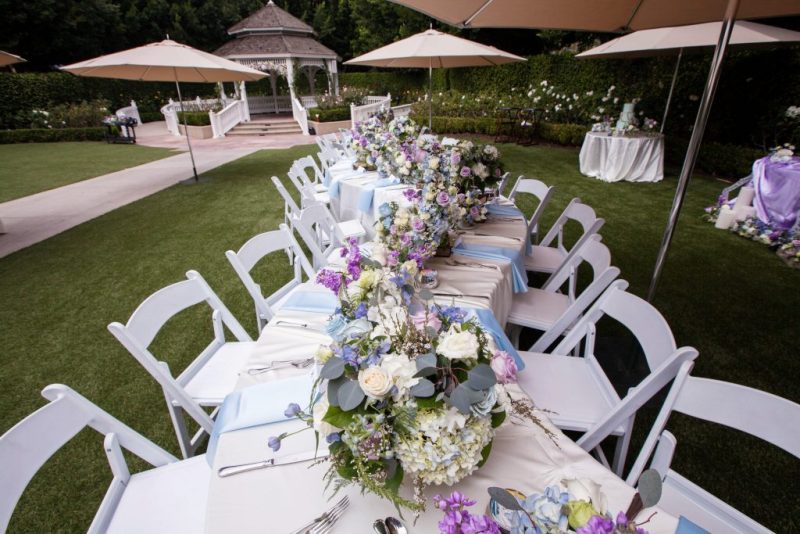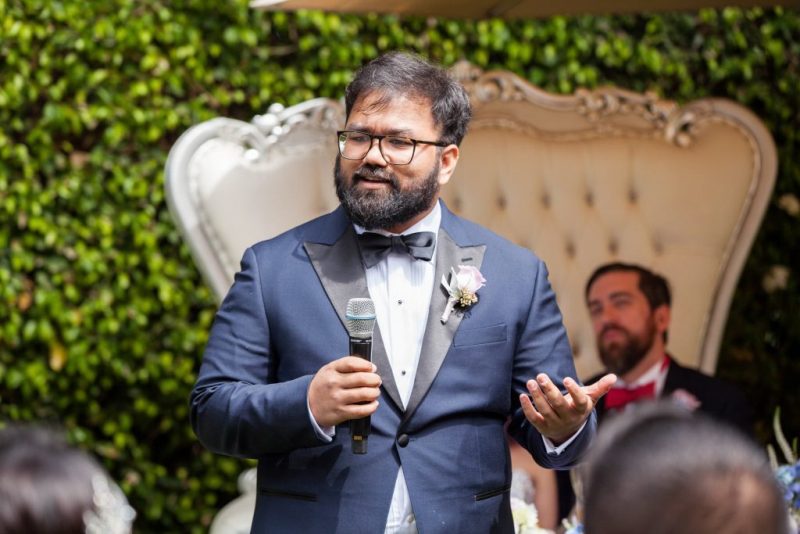 We kept the wedding speeches limited but the Best Man knocked his speech out of the park. He had people laughing and crying…what a whirlwind of emotions! After food, tea, and desserts it was time to get into the thick of the party.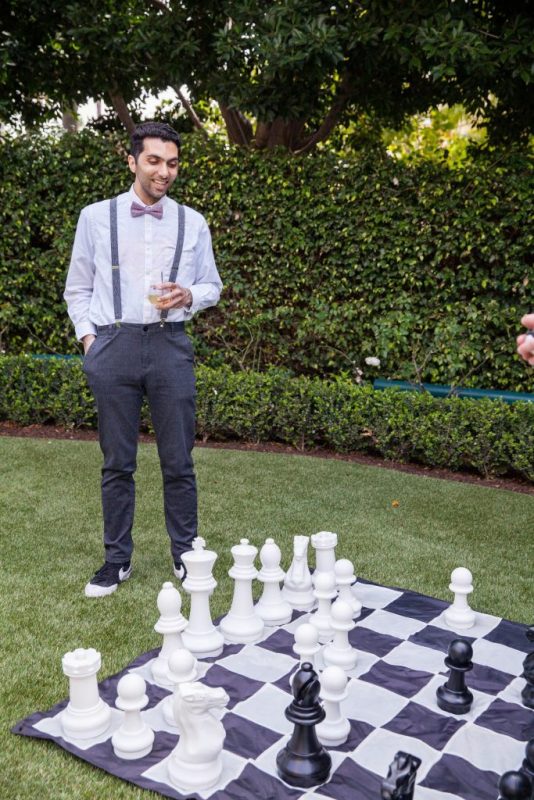 We provided a large chess set! Remember, Alice loves chess!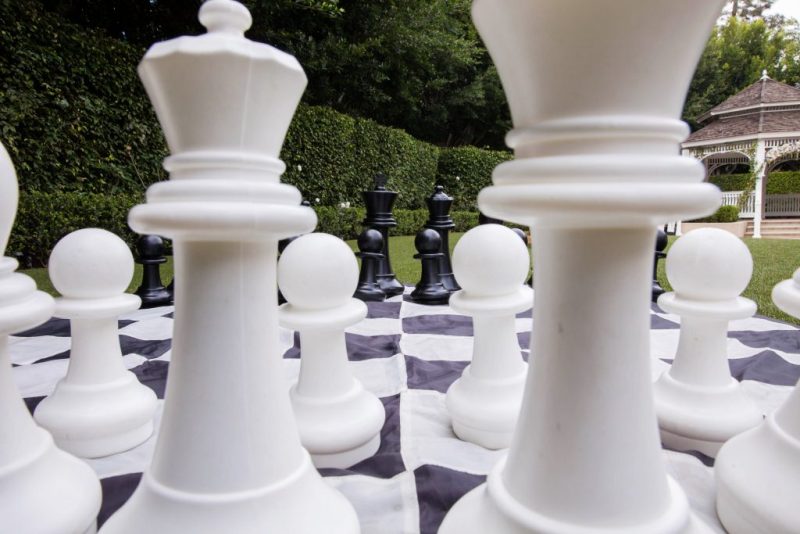 We had various other games to add to the vintage garden party.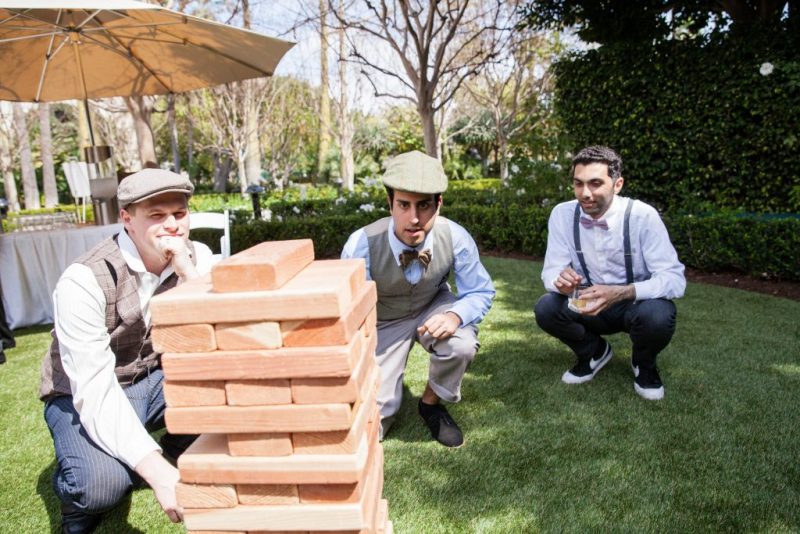 People really got into the games!
Do you play croquet?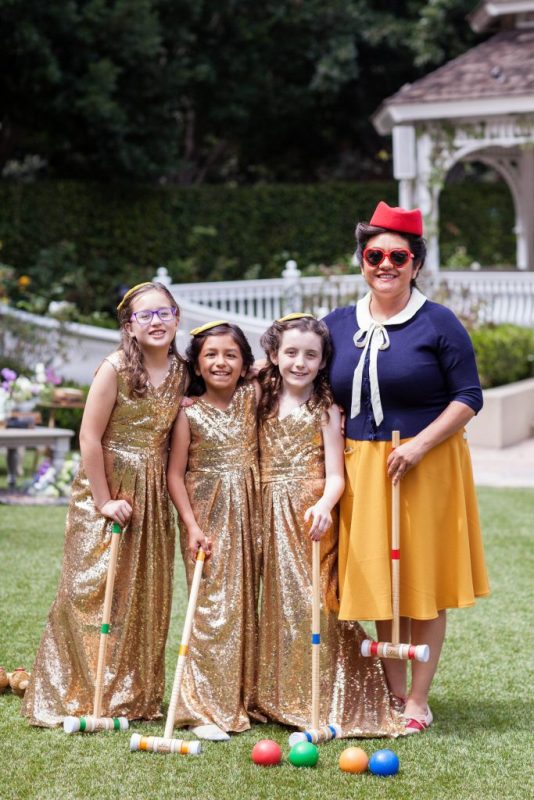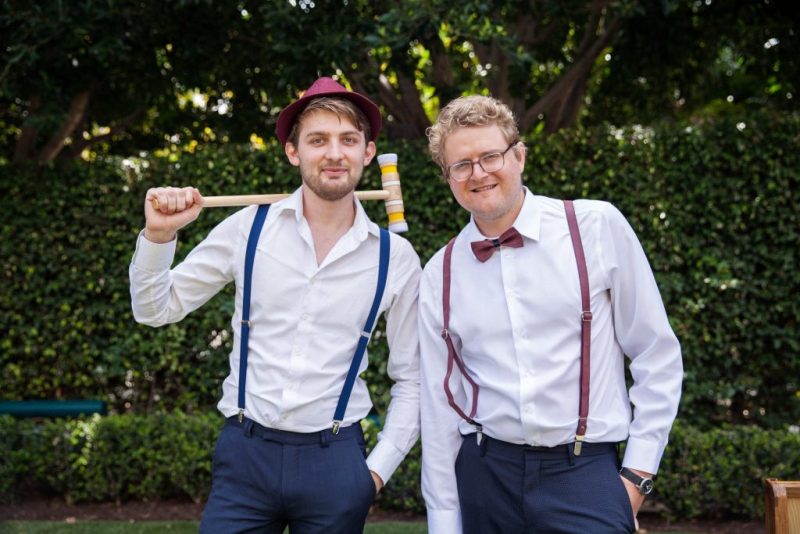 In addition to games, we hired an artists to sketch out portraits for our guests! Lookin' good ole sports! This was a fun way to relax and smell the roses! Miles Lewis is a fantastic artist. Everybody loved their personalized favors. The artist even sketched out some of major wedding moments.
The Maid of Honor … or as I called her that day, the Queen of hearts!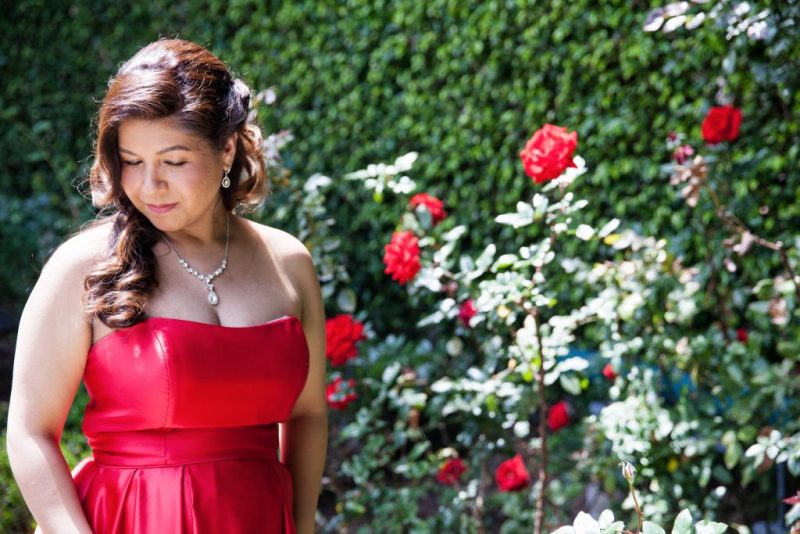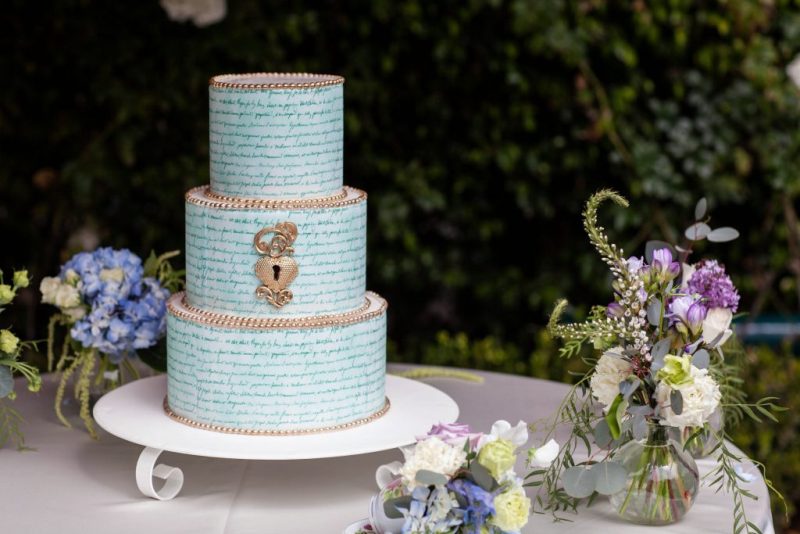 When it was time to cut the cake, we had a surprise for everybody!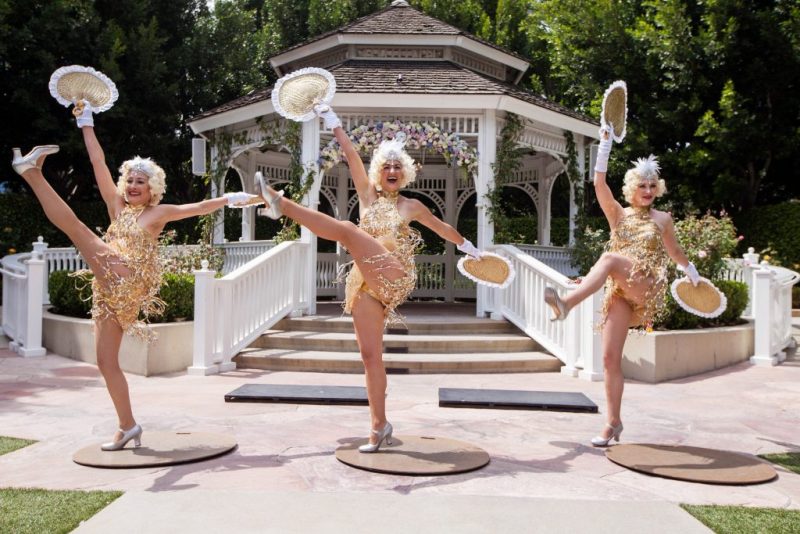 We had the Honey Taps crash our party! These tap dancing flappers were amazing!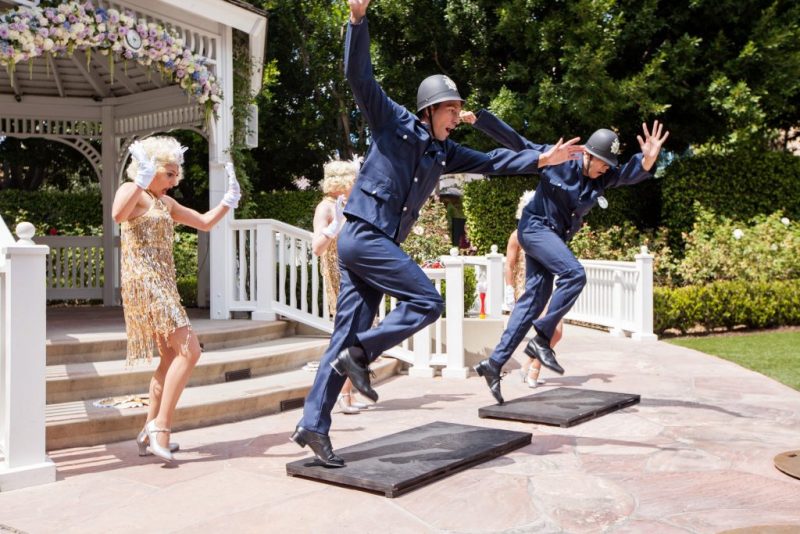 The coppers also performed. They weren't too happy about the open bar…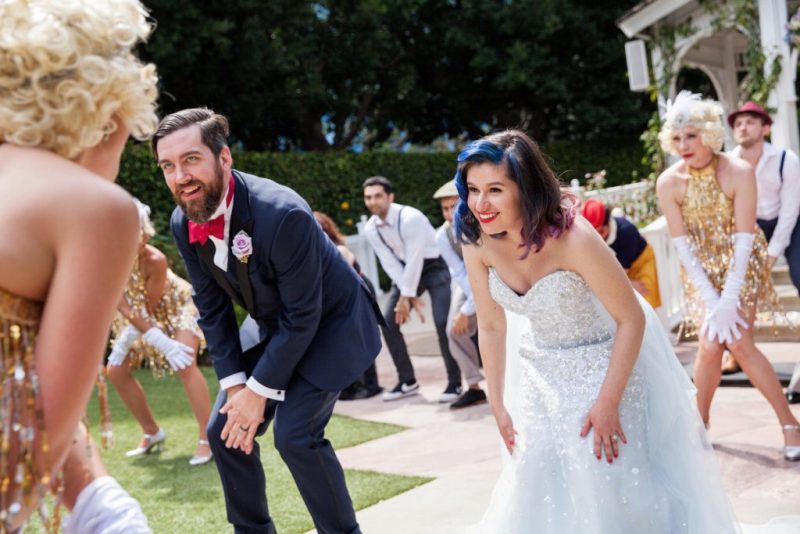 After three numbers, the Honey taps turned the attention to us and taught us some moves from the 20's. We all loved doing the shimmy and the Charleston. The Honey Taps then proceed to conduct a Charleston contest! The men looked fabulous.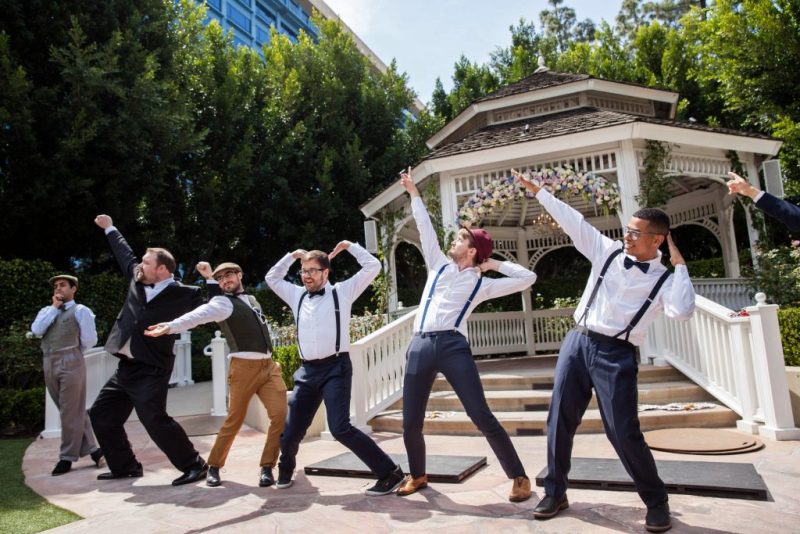 After the contest and dancing the Honey Taps stayed for about an hour to mingle with the guests and wreak havoc on our party! They were so fun!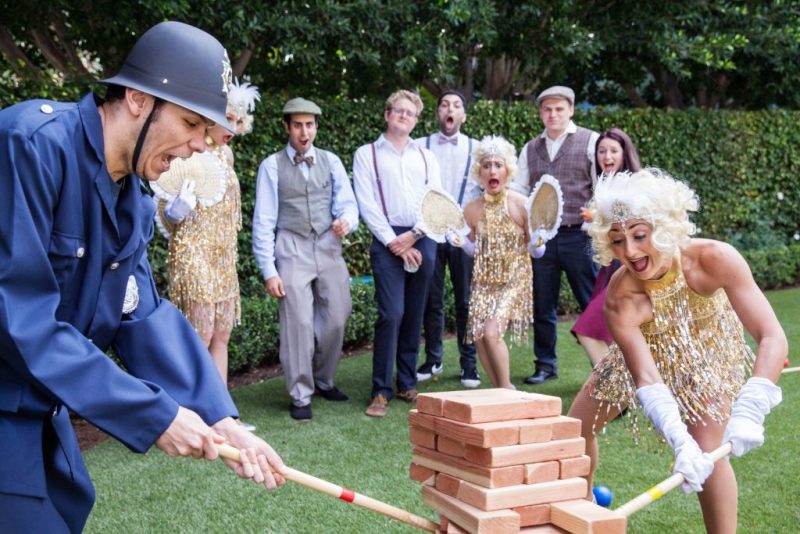 I felt so much like Alice in Wonderland strolling through a golden afternoon.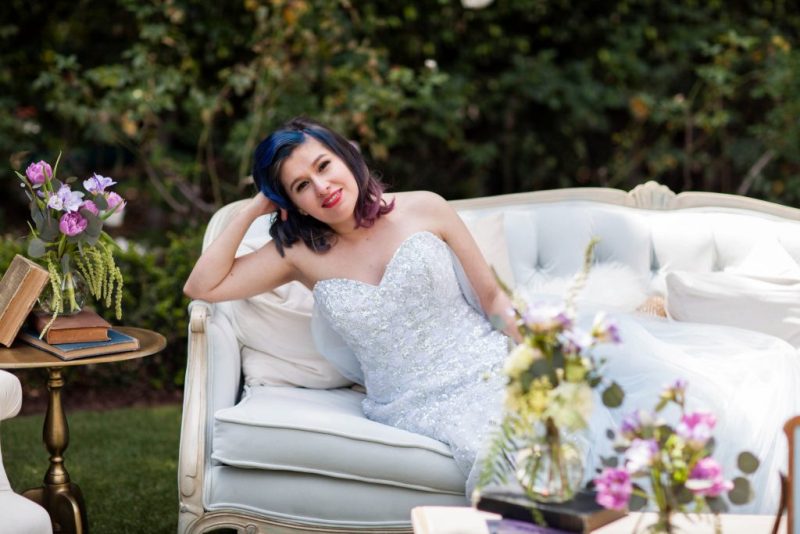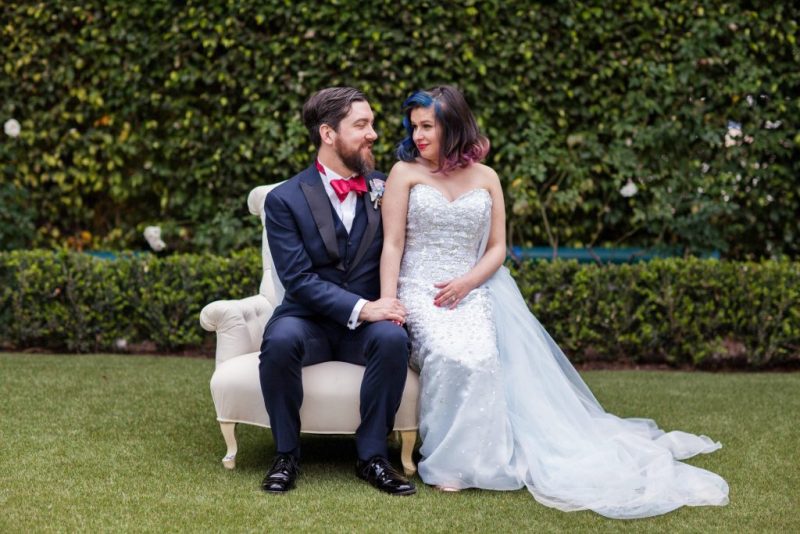 Through the looking-glass….
Overall, our wedding was perfect. Josh and I had so much fun! We were so honored to have it at the Disney Resort because after the reception we headed to the park and the party continued! Many of our guests have never been to a theme park so we were honored to share in their first Disney experience. We all had an incredible time together and we cannot wait for our Vow Renewal! Of course we will be having it again with Disney.
Vendor List
Venue: Rose Court Garden, The Disneyland Hotel
Floral & Decor: Disney's Fairy Tale Weddings
Bride's Gown: Alfred Angelo
Groom's Suit: Black Tux
Makeup: Alicia Wu Makeup and Hair
Harpist: Hee Jin Yoon
Ink Artist: Miles Lewis Studio
Games Rentals: Disney's Fairy Tale Weddings
Themed dancers: Honey Taps
Photography: White Rabbit Photo Boutique