This post contains affiliate links.
Welcome to Valentine's Week on This Fairy Tale Life! I have a couple fun DIY projects to share, and I really hope you enjoy them. I had a lot of fun making them!
This particular one was really inexpensive and easy to make. I had been wanting to make some 3D art for a while and when this idea popped into my head, I quickly set out to get it done! I think it turned out really cute.
Valentine Mickey 3D Art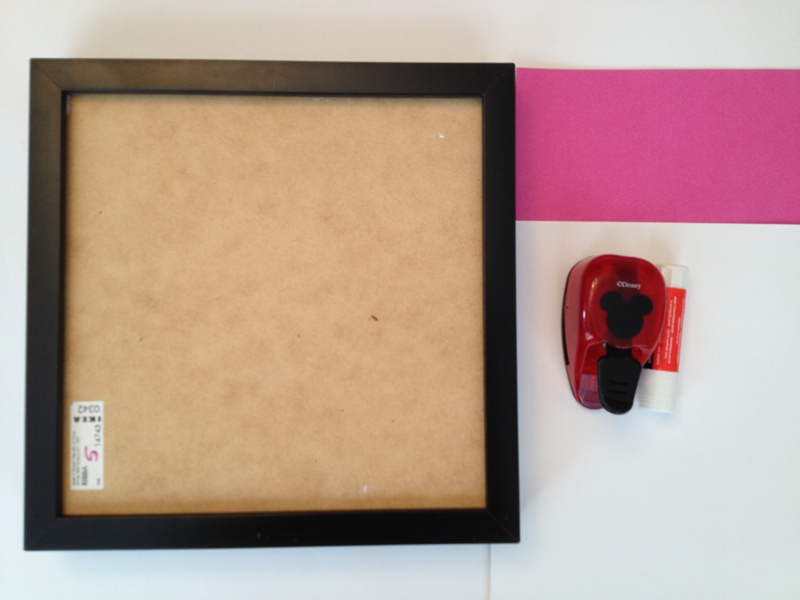 Supplies:
Picture frame with glass removed
White paper the size of the frame (Or whatever color you desire)
1″ Mickey punch
Pink construction paper (or whatever color you desire)
Glue stick
Steps:
Step 1: Punch out your Mickey heads. For the design shown you need 25 Mickeys.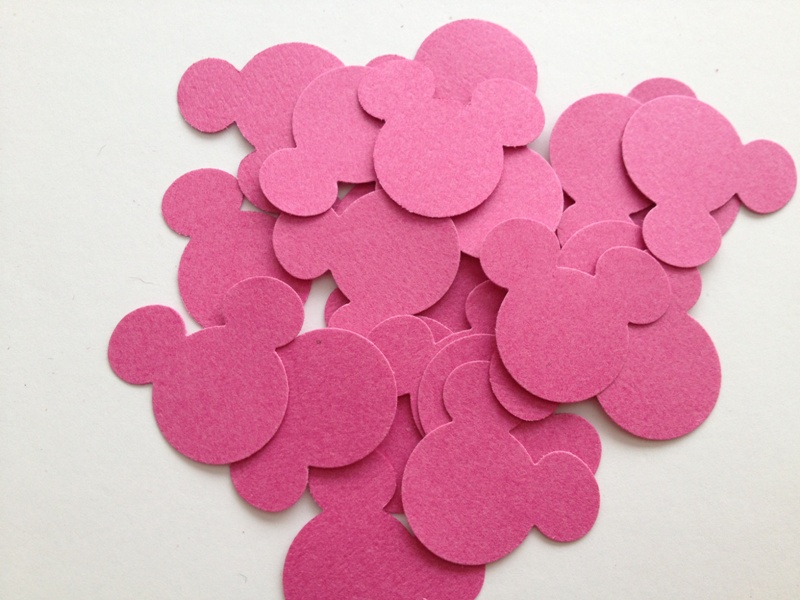 Step 2: Fold up the Mickey ears to they stick up a little. A 45 degree angle is good (see photo below). This step is optional, but it really adds a cool dimension to your art.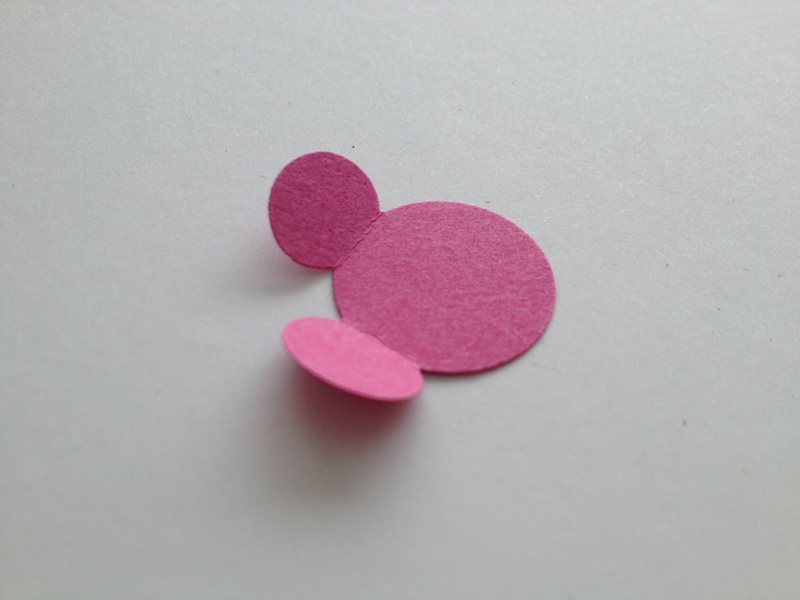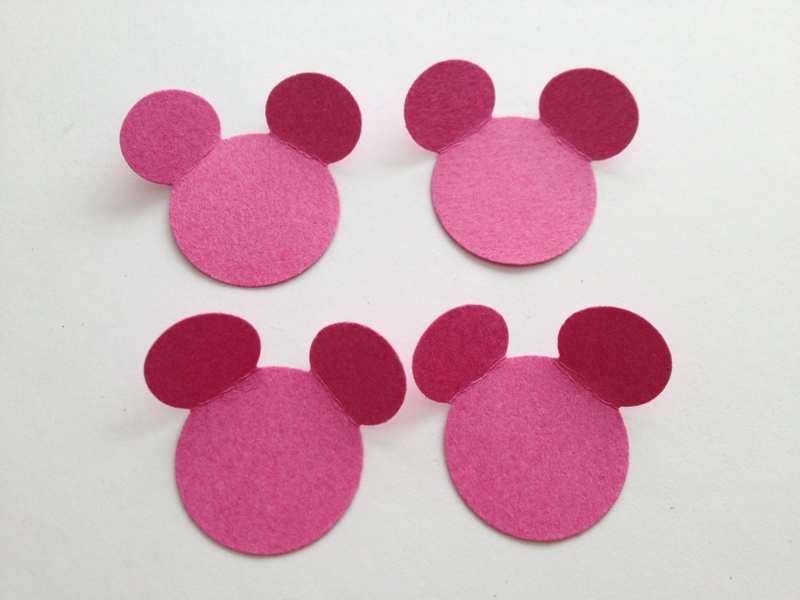 Step 3: Arrange your Mickey heads into the shape of a heart on your white paper. Check the spacing between the Mickey heads and around the heart shape. You want everything to be as centered and even as possible. Aim for perfection but remember your imperfections are what make your craft uniquely you.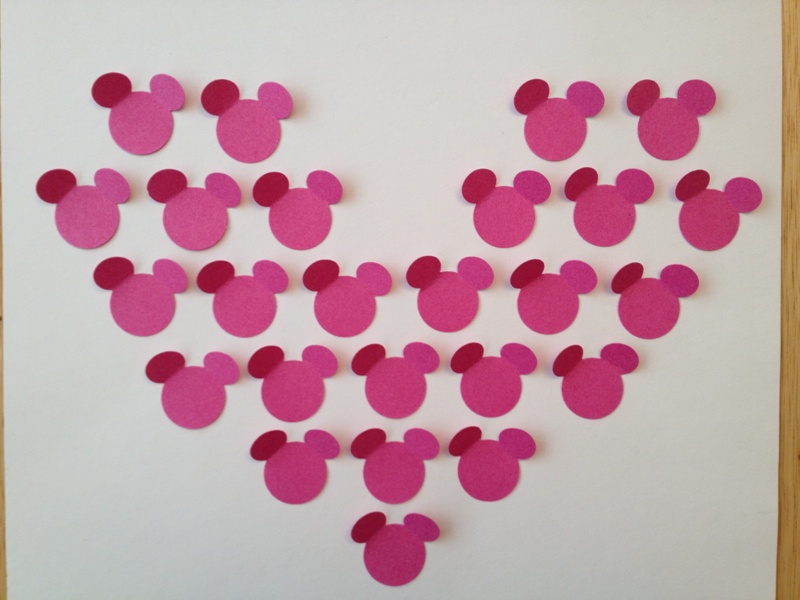 Step 4: When you're happy with your design, you can start gluing the Mickey heads down. I started with the bottom row and worked my way up. When all of them have been glued, allow your art to dry for at least 30 minutes.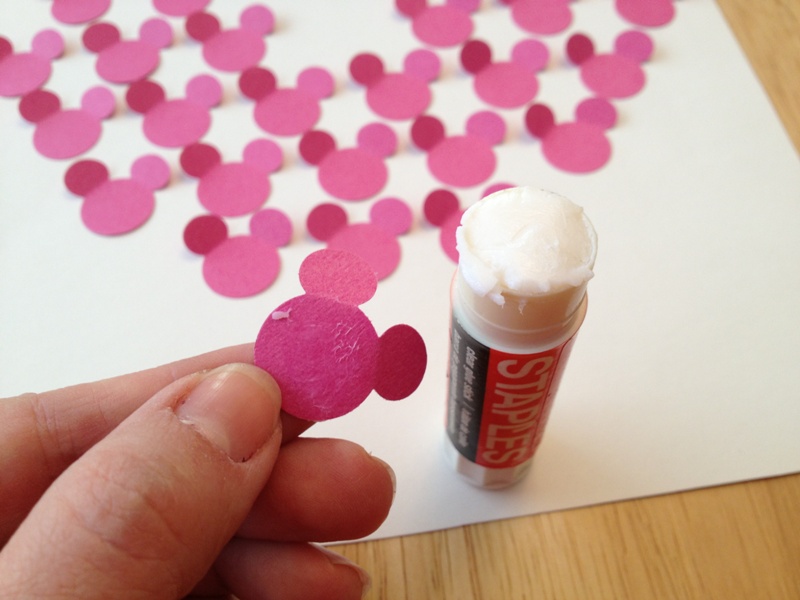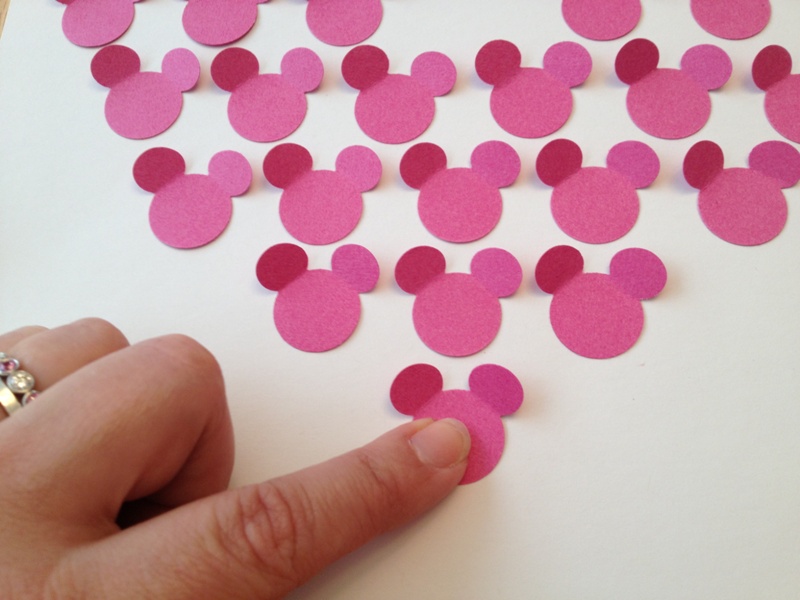 Step 5: When the glue is dry, prop up those ears again.
Step 6: Place the art in the frame and put the backing in place. Remember to leave out the glass or plastic protection, or else your 3D Mickeys will go flat! Display on a shelf or hang on a wall!
And it doesn't have to just be for Valentine's Day … you can leave this cute art up year round!