Are you going to see Disney's INTO THE WOODS when it opens in theaters on Christmas Day? I saw an advanced screening and, as a big fan of the original musical, I loved it! You can read my spoiler-free review of INTO THE WOODS here.
• Production on "Into the Woods" began in September, 2013 at Shepperton Studios and on locations throughout England.
• Stephen Sondheim has received eight Tony® Awards, more than any other composer in history. He has won seven times: Best Music and Best Lyrics for "Company" (1971); and Best Score for "Follies" (1972), "A Little Night Music" (1973), "Sweeney Todd" (1979), "Into the Woods" (1988) and "Passion" (1994). His eighth honor was a 2008 Special Tony Award for Lifetime Achievement in the Theatre.
• The foundation of the Woods set, built on Stage H at Shepperton Studios, was made up of 2,000 tons of soil, over 600 ferns, acres and acres of ivy and countless pallets of moss and turf.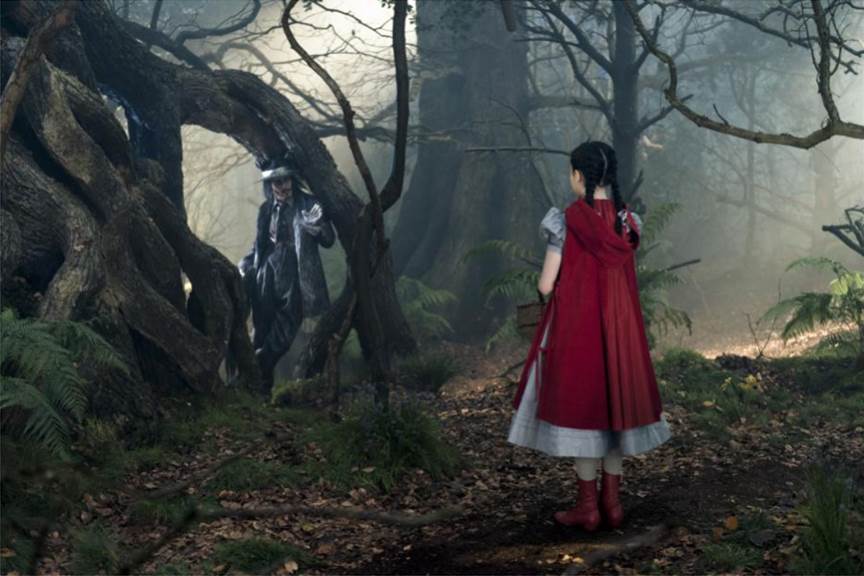 • 95 percent of the trees used on the Woods set were real trees, which included 30-foot pine trees and hundreds of 25-foot oak tree branches, the leaves of which had to be removed and replaced with artificial ones (so they would last longer). The remaining five percent were full-sized whimsical trees constructed from plaster.
• There were four cows cast to play Milky-White. Their names were Tug, Diamond, Two Fold and Pearl.
• Rapunzel's hair in the film is 20 feet long. The braid is made from real hair and weighs almost six pounds.
• The music for the film was pre-recorded over a two-week period at Angel Studios in London with a 56-piece orchestra, composed of some of the best musicians from the London Symphony Orchestra and London Philharmonic.
• INTO THE WOODS the musical first premiered on Broadway in 1987. The role of the witch was played by Bernadette Peters, and the role of the Baker's Wife was played by Johanna Gleason who won a Tony for "Best Actress."
• Emily Blunt, who plays the Baker's Wife in the film, was pregnant during the entire duration of filming (which is ironic because her character is desperate to have a baby). She stands behind James Corden ("The Baker") often to help conceal her baby bump.
• Jake Gyllenhaal was originally in talks to play Rapunzel's Prince, but dropped out due to scheduling conflicts with another film, NIGHTCRAWLER.
• Sophia Grace Brownlee (of "ELLEN" fame) was originally cast as Red Riding Hood, but her parents ultimately decided she was too young for the role.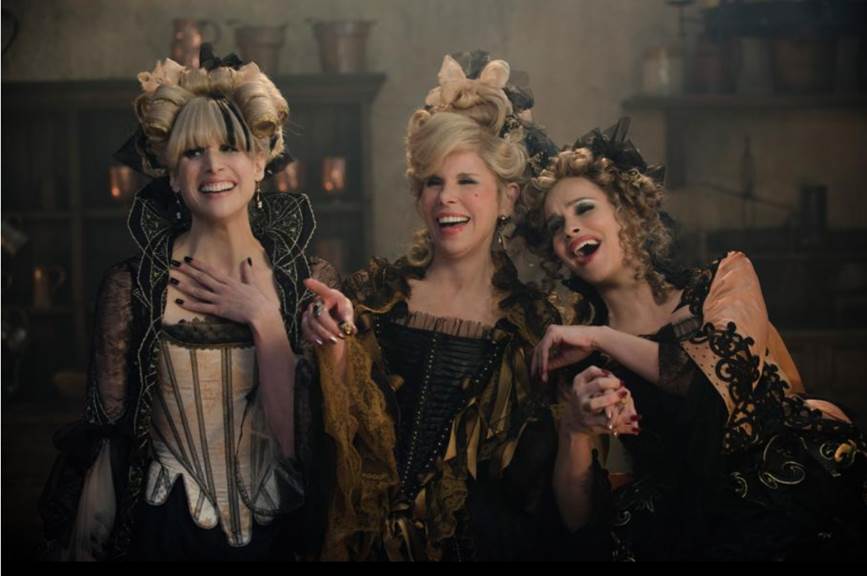 • Around 200 costumes were created for the film.
• Rob Marshall, the director of INTO THE WOODS, also directed the film adaptation of the musical CHICAGO.
Watch the trailer for INTO THE WOODS:
INTO THE WOODS Featurette:
Can't wait to listen to the music? You can buy the Soundtrack CD or instant download on Amazon.