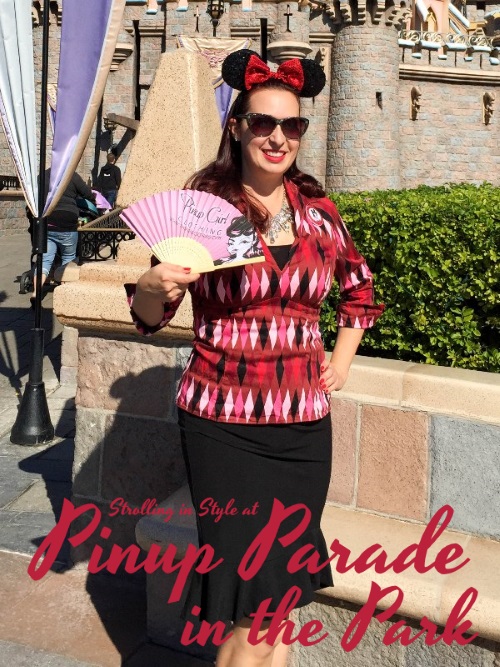 This past Sunday was the fall Pinup Parade in the Park, organized by Pinup Girl Clothing. This unofficial Disneyland event is held two times a year, and encourages fans of the clothing brand to don their most fashionable pinup-era couture and mingle with like-minded ladies and gents.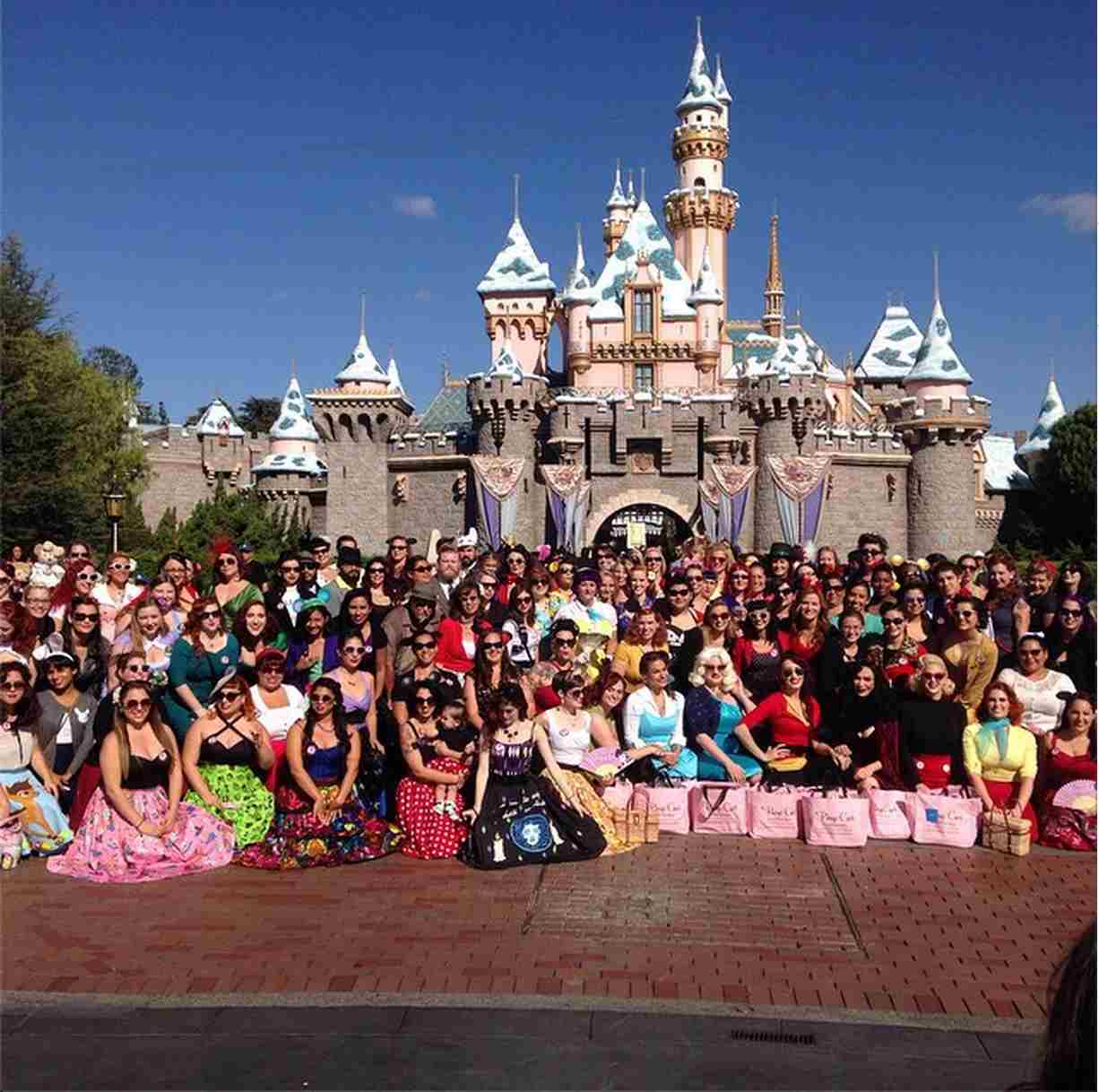 Photo from CupcakeKillah on Instagram
Although I've written about Pinup Parade before, this was my first time attending! Even though it was sunny, the weather was nice and cool, so I wore my Lauren Top in Harlequin print which was a score from the Pinup Girl Clothing garage sale, and a knee length skirt (a find from Ross Dress for Less). The shoes are from Payless and the necklace is Cookie Lee (hidden by my hair in this picture!).
The loose theme of this Pinup Parade was – PUG (Pinup Girl) Disneybounding! There were so many cute outfits, including model Doris Mayday 'bounding as Pinocchio!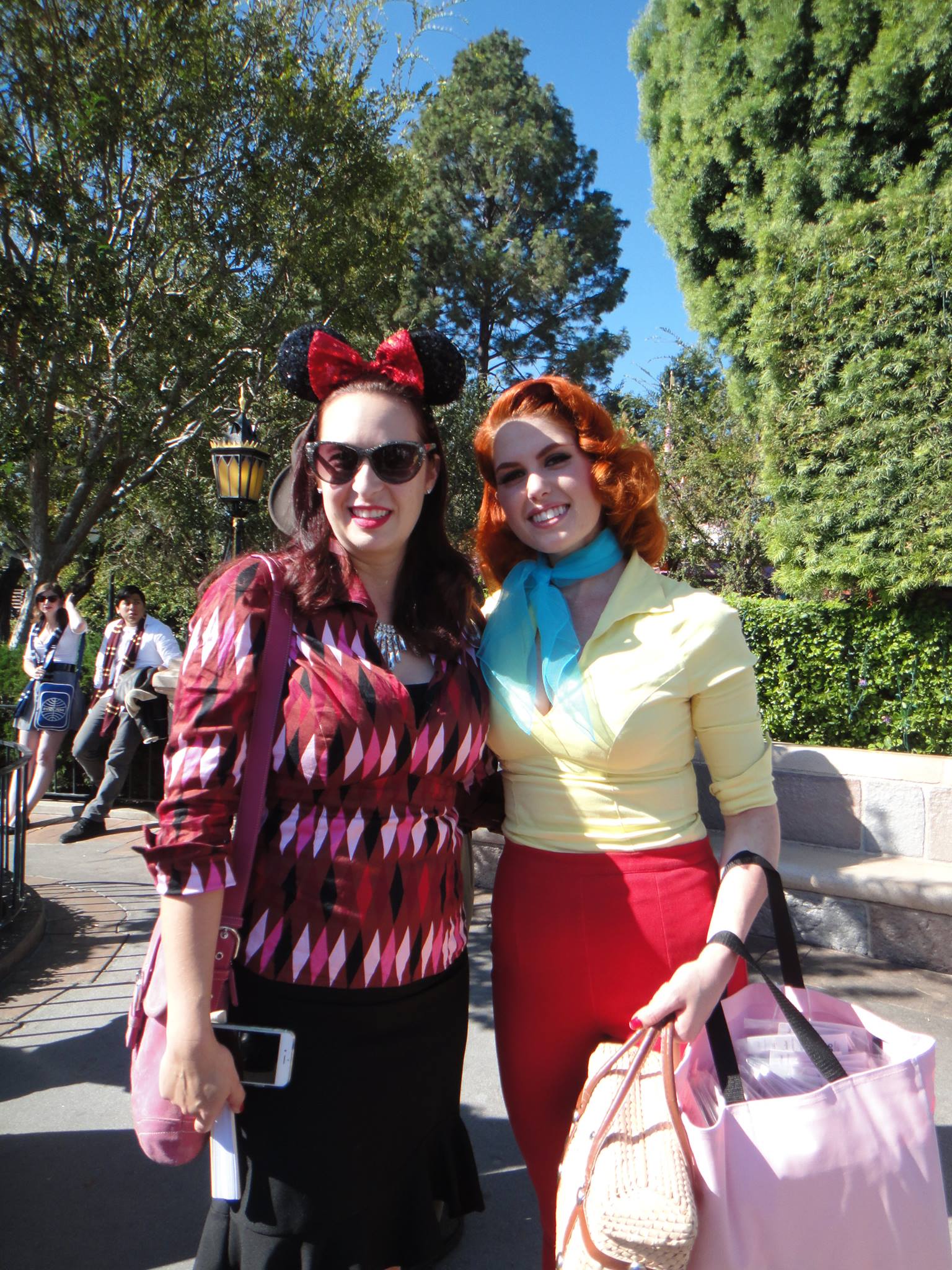 A few more pictures I took …
This lovely Tiki Room inspired ensemble. She even had little bird earrings … too adorable.
How amazing is this custom Disneyland-inspired poodle skirt? Do you see the Mickey Bar?
Another Pinocchio, with baby Figaro!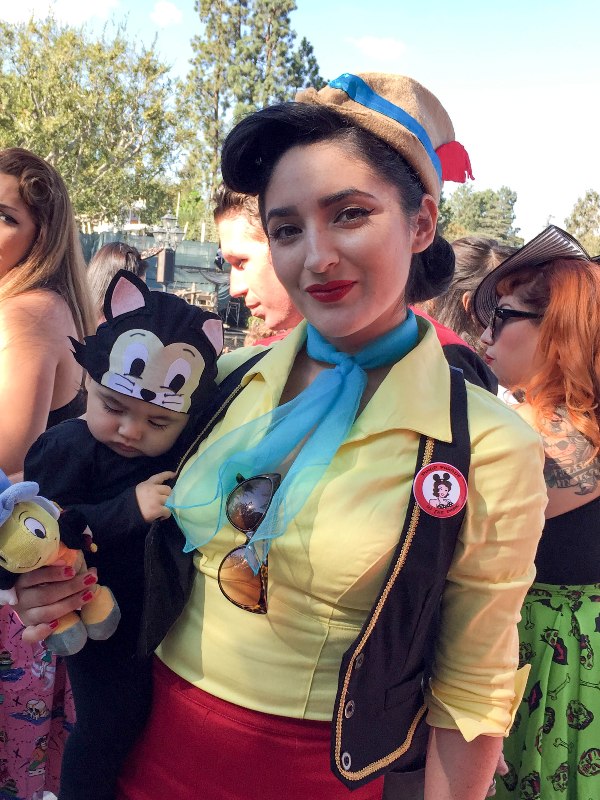 A few ladies of PUG as Belle, Mickey, and Gaston …
I had to go take pictures by It's a Small World, since my shirt matches the fascade. Here I am doing my best impression of the lovely Doris. Can you tell who is who? I know, it's tough … we are practically twins.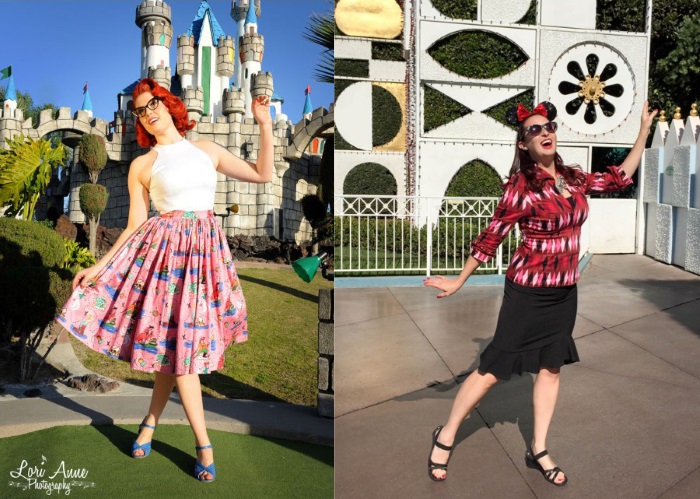 Doris' photo from Pinup Girl Boutique.
Other highlights of the day … I couldn't resist posing for a photo with a couple Dapper Dans (one of them said, "Boy that is … a LOT of diamonds!" hehe), and I also couldn't resist this little pink cupcake!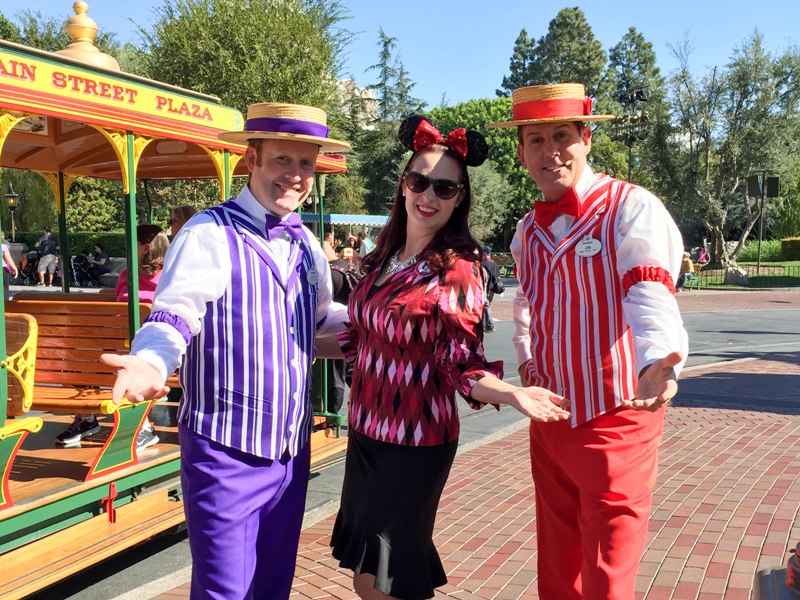 The thing I loved most about this event was, everyone participating was so friendly! I loved strolling around the park and admiring people's creative outfits. Pinup Girl Clothing is known for celebrating all women's shapes and sizes, and making clothing that looks good on every body type. So everyone there not only looked good, but felt good. And I've noticed when you feel good, your attitude reflects that feeling. Everyone around was offering up compliments left and right and asking to pose for photos. I noticed that I seemed to be walking with my head held a little higher … perhaps it was a boost of confidence, or perhaps it was the tight shirt and heels. *wink*
Ladies (and dudes), if you're looking for a fun day and something a little different to do at Disneyland, you should certainly check out the next Pinup Parade in the Park. Follow along on the Pinup Girl Clothing Facebook page for information about their next event (which will likely be in Spring or Summer).
Stay sexy and confident, ladies!