Have you watched Disney's Raya and the Last Dragon yet? It's now playing in theaters and on Disney+ via Premier Access. To celebrate this fantastic new animated feature, Disney has released a fun Raya and the Last Dragon free printable activity packet!
Long ago, in the fantasy world of Kumandra, humans and dragons lived together in harmony. But when sinister monsters known as the Druun threatened the land, the dragons sacrificed themselves to save humanity. Now, 500 years later, those same monsters have returned and it's up to a lone warrior, Raya, to track down the last dragon in order to finally stop the Druun for good. However, along her journey, she'll learn that it'll take more than dragon magic to save the world – it's going to take trust as well.
With a 94% fresh rating on Rotten Tomatoes, Raya is receiving acclaim from critics and audiences alike. And it's well deserved. The film is an absolutely gorgeous triumph, drawing from several South Asian cultures and delivering a message of unity and trust that our world needs more of right now.
Combined with the extraordinary fact that this film was completed from home after the Walt Disney Studios closed in March 2020 to slow the spread of COVID-19. For nearly a full year, the production crew, animators, and voice talent worked together virtually to complete the film, something that was completely unprecedented.
And while I do wish I could have watched Raya on the big screen with an enthusiastic crowd, I am very grateful for the technology that allowed me to watch it from the comfort and safety of my home.
Whether it's on a small or big screen, Raya is worth a watch as soon as you can! The animation and storytelling contains the pure magic we've come to expect from Disney.
RAYA AND THE LAST DRAGON Free Printable Activities
To save these printable PDFs to your computer, click on the link below and the PDF will open in a new tab or window. Right click on the PDF and select "Save" or "Print."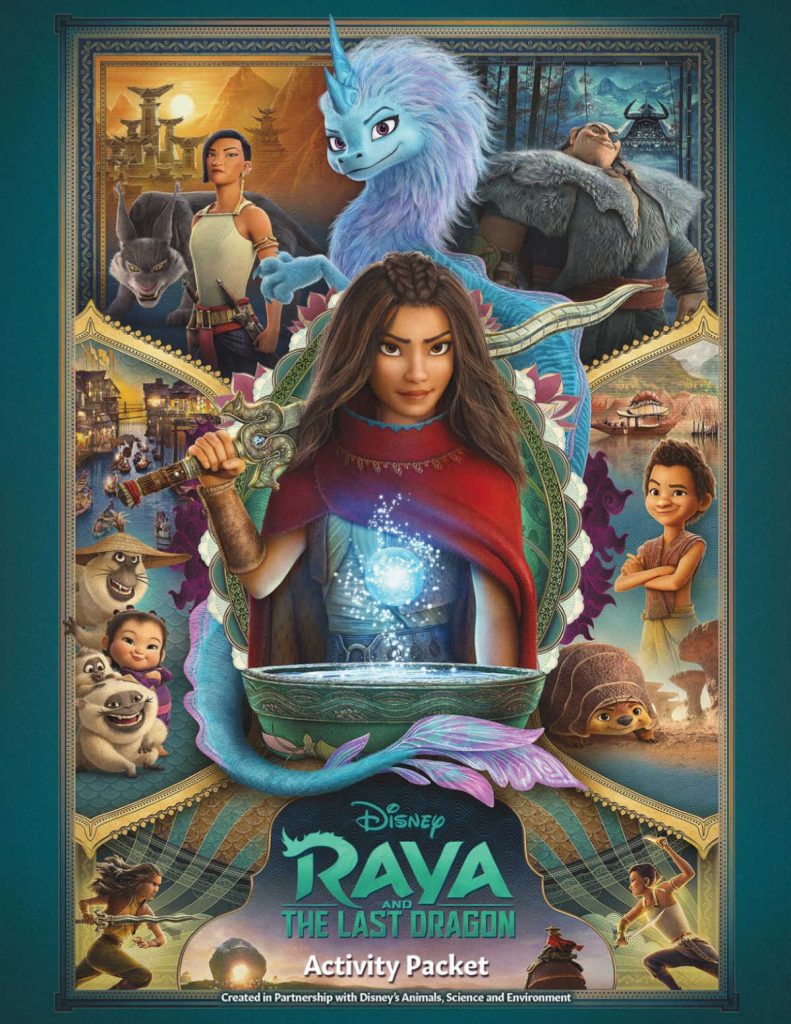 Have you watched Raya and the Last Dragon yet? What did you think of the movie?