I wanted to make some signs for you to easily print out and use for your wedding ceremony. And I included a little bit of subtle Disney flair! There are two-to-a-page so all you need to do is print them on regular sized paper and then cut them in half (I recommend using a paper slicer; you can pick up a small one at Michaels or Joann Fabric for about $20). I recommend printing these on cardstock so they are sturdier. To display, you can simply lay them on the chair, or use Glue Dots or blue painter's tape to stick the signs to the back of the chair, or use a hole punch to punch two holes at the top and tie a loop of ribbon through the sign to hang on the back of the chair.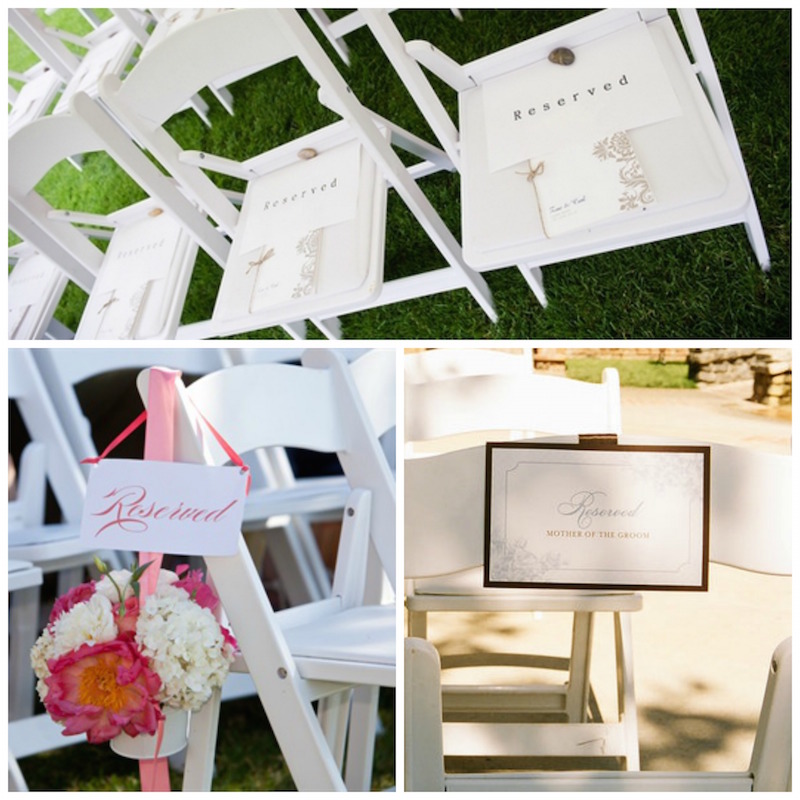 Reserved Seating Sign Image Sources: The Knot; Project Wedding; The Wedding Community
Hopefully I covered just about every scenario you could possibly need for Reserved signs, but if not, I've included a generic "Reserved" sign, and also a sign with blank space available for you to type or write in your own names or titles (for example, "Reserved for Mother of the Bride"). To type in your own information, just save the image to your hard drive, then open the file in your favorite image editing program. In case anyone is wondering about the font I used, it's called
Arizonia
from FontSquirrel and it's free for personal/commercial use!
TO SAVE & PRINT: Click on the thumbnail below to open the full-size image in a new tab/page. Right click on the image and save to your computer. Open the file using your favorite image viewing program and select "print." **Note** These are high resolution image files; be sure to select "fit to page" when printing. Printing directly from the webpage is not recommended due to formatting issues.
Generic "Reserved" sign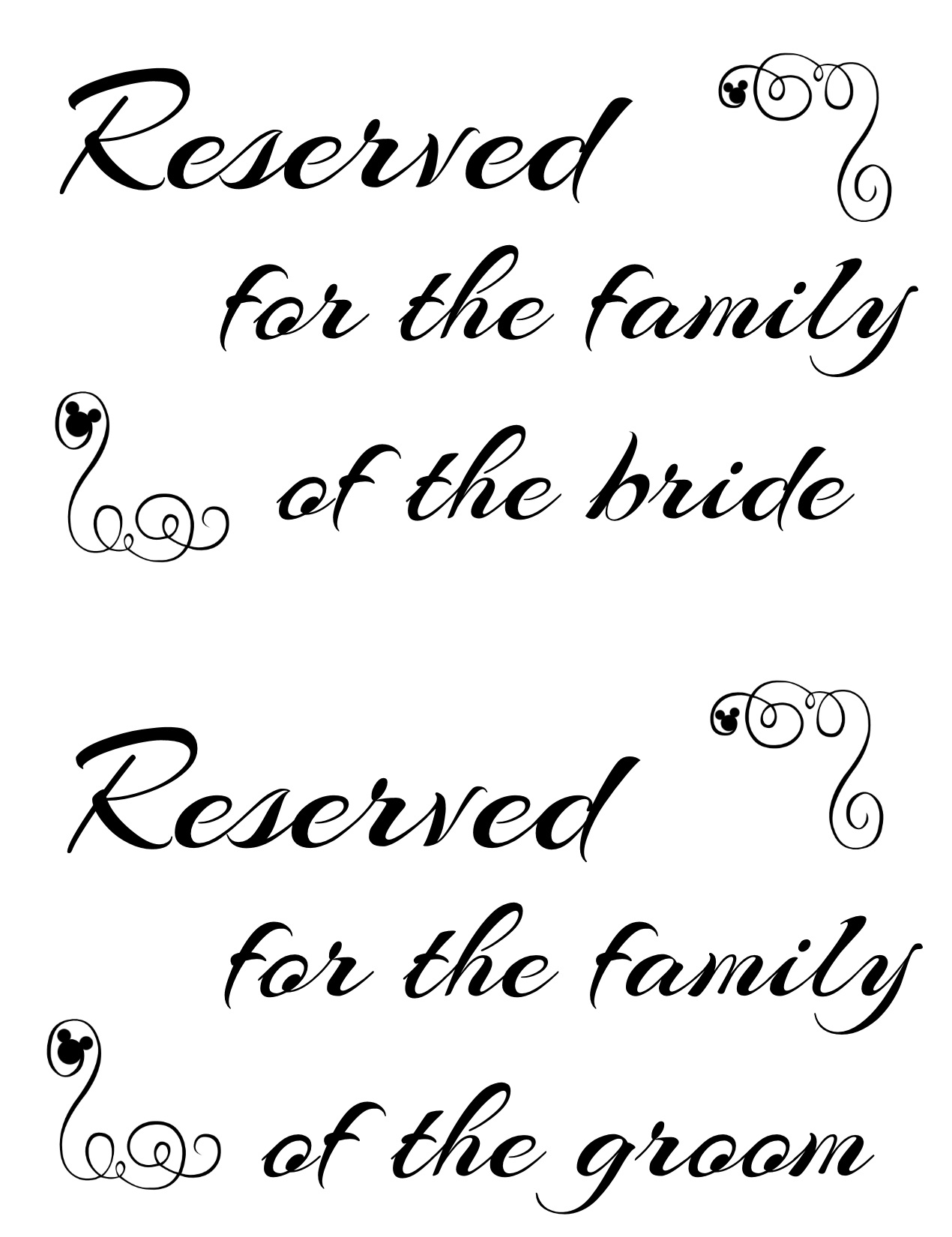 Reserved for family of the bride/groom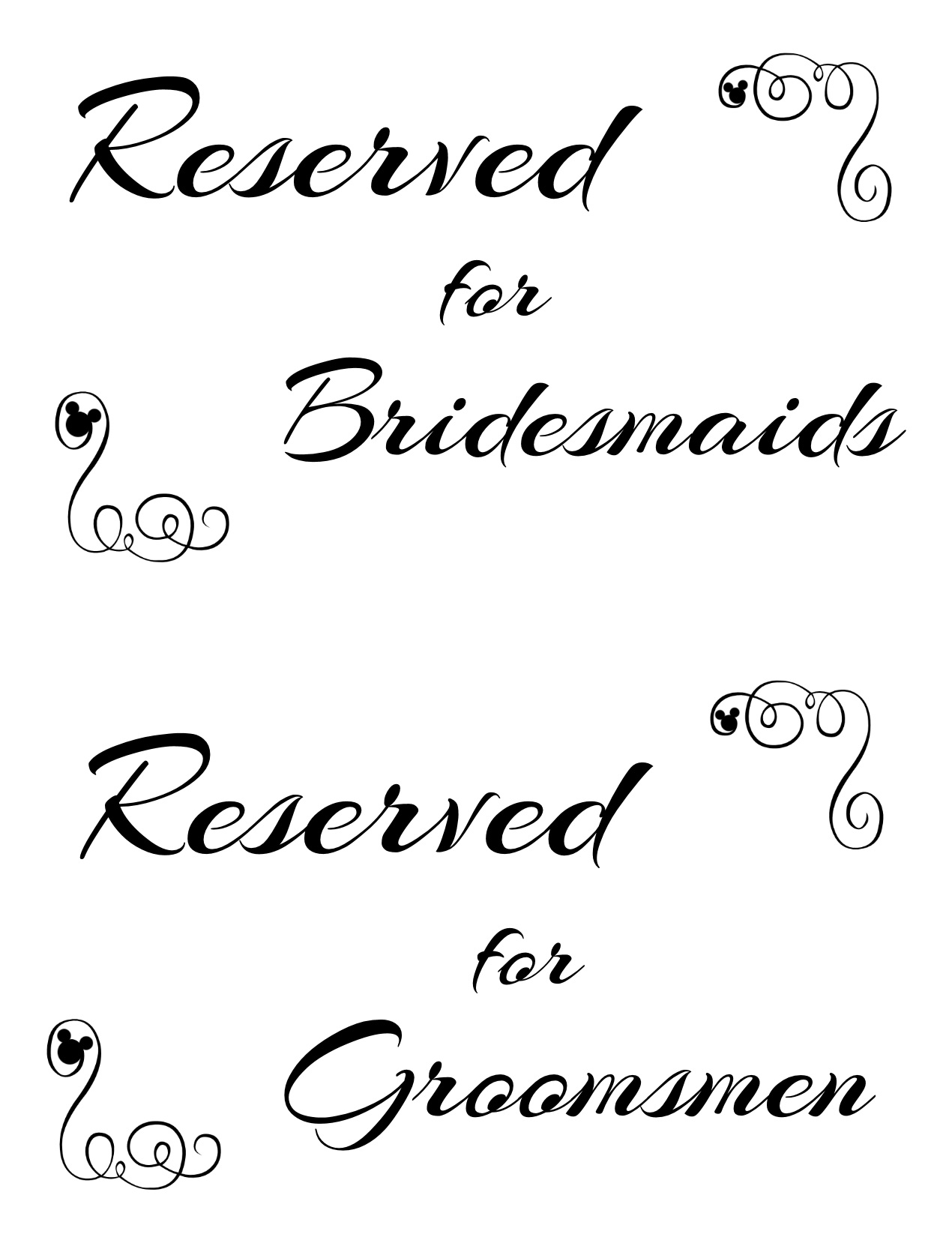 Reserved for bridesmaids/groomsmen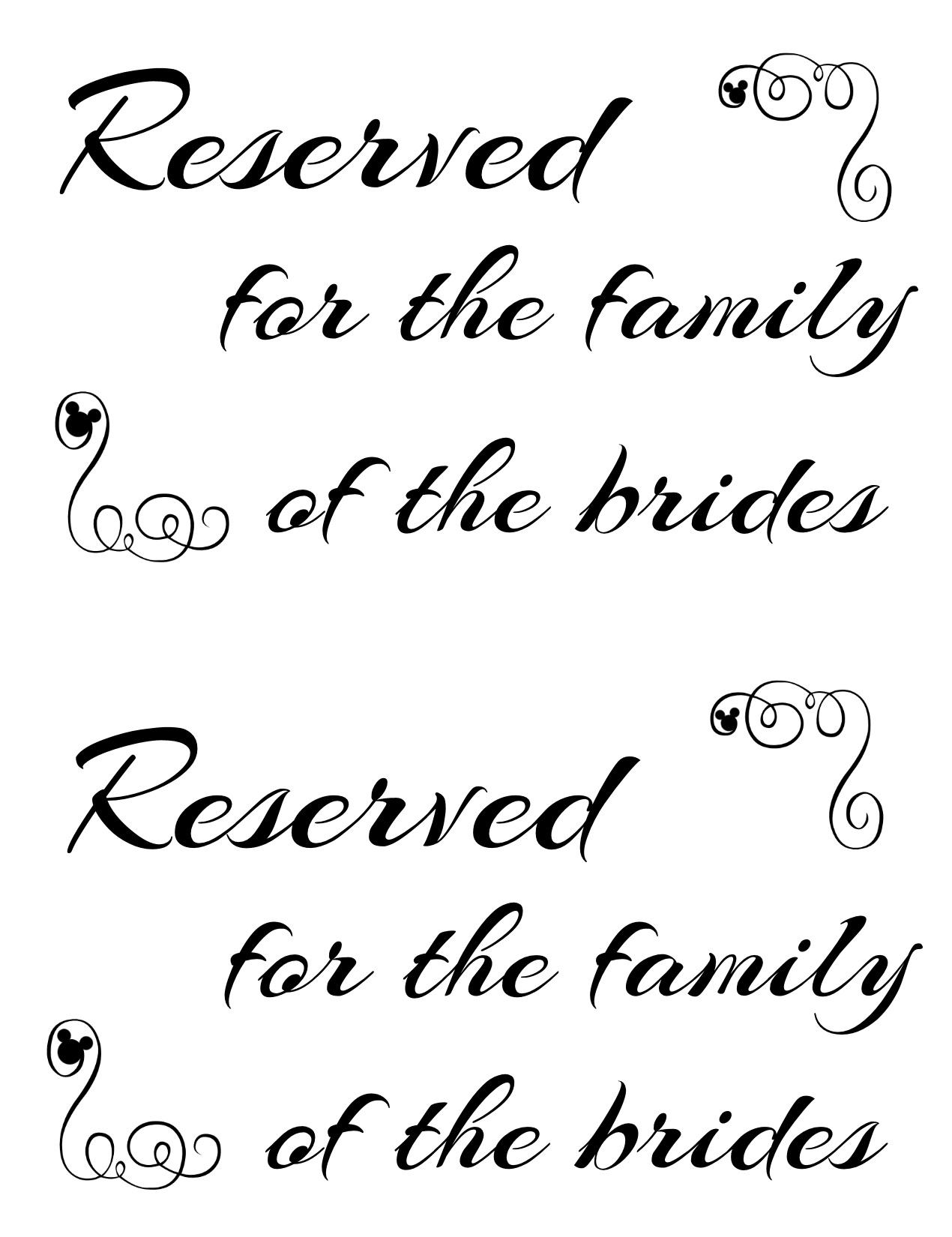 Reserved for family of the brides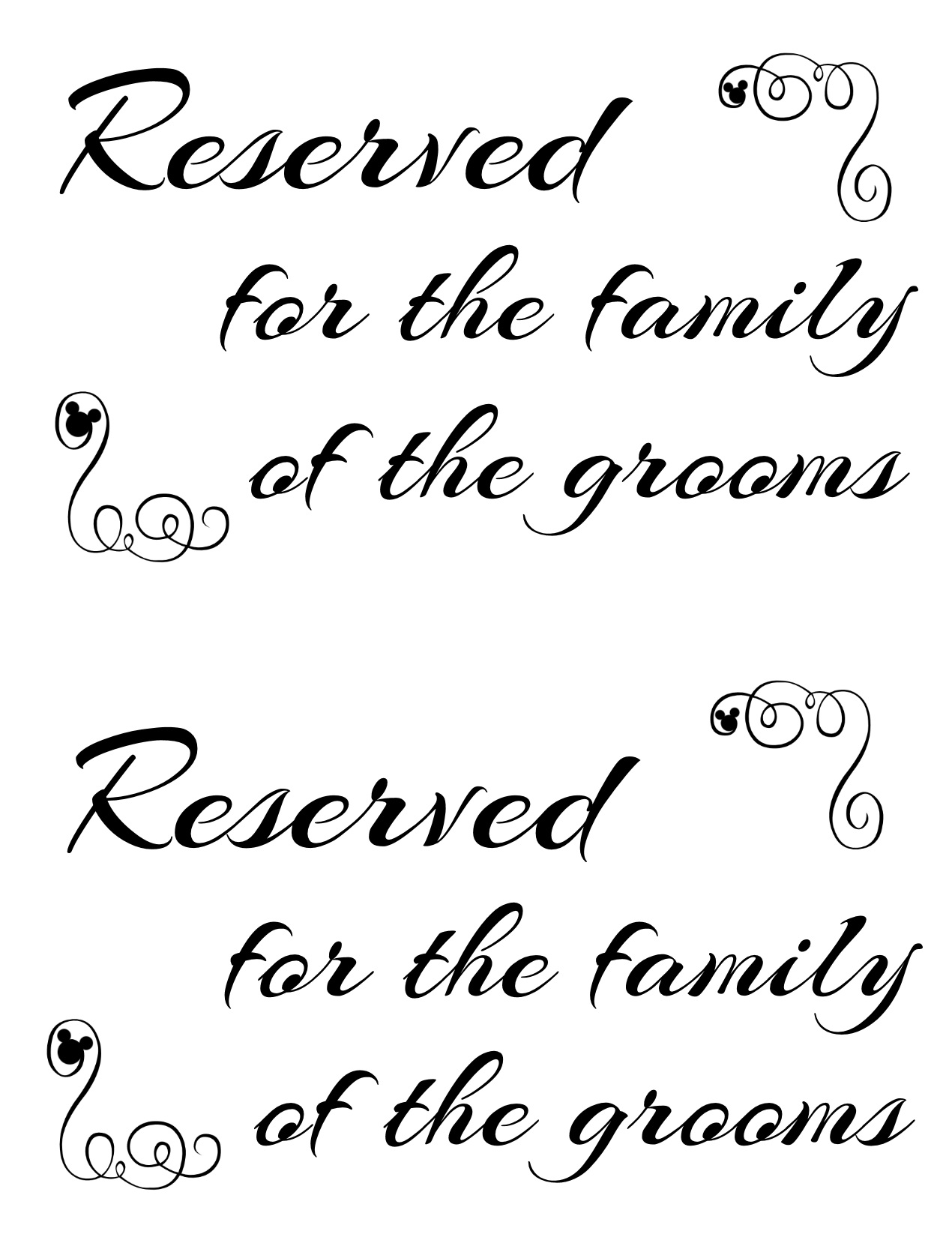 Reserved for family of the grooms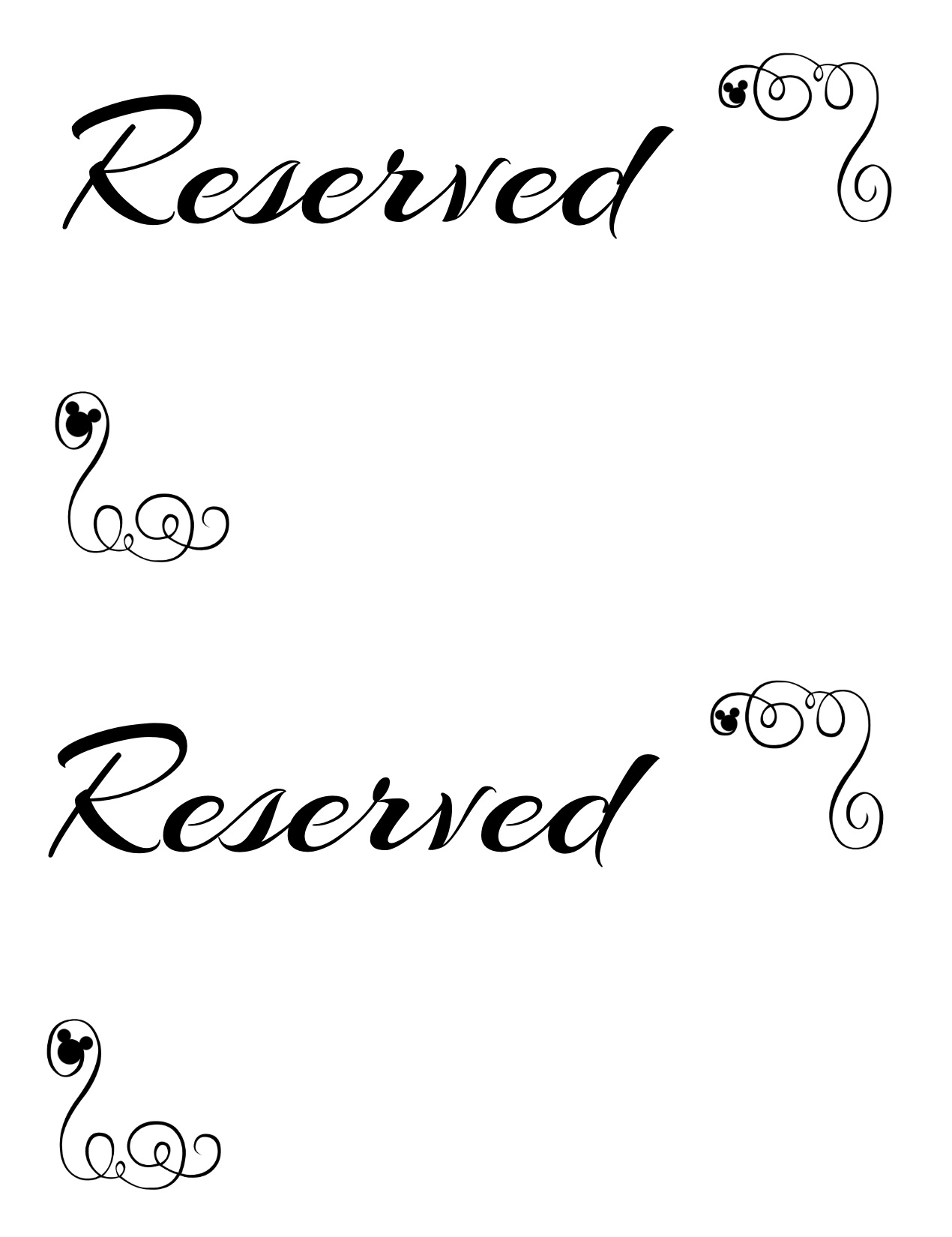 Generic "Reserved" sign with space to add in name
If you use these for your wedding ceremony, please send me a picture!!