New this year, in the lobby of Disney's Grand Californian Hotel, sits a large gingerbread replica of … Disney's Grand Californian Hotel. Created by the same team that makes the Haunted Mansion Holiday each year, this massive creation was made with 500 pounds of gingerbread, 60 gallons of icing, and 200 pounds of sugar! A total of 25 Cast Members worked 1400 hours to bring this masterpiece to life.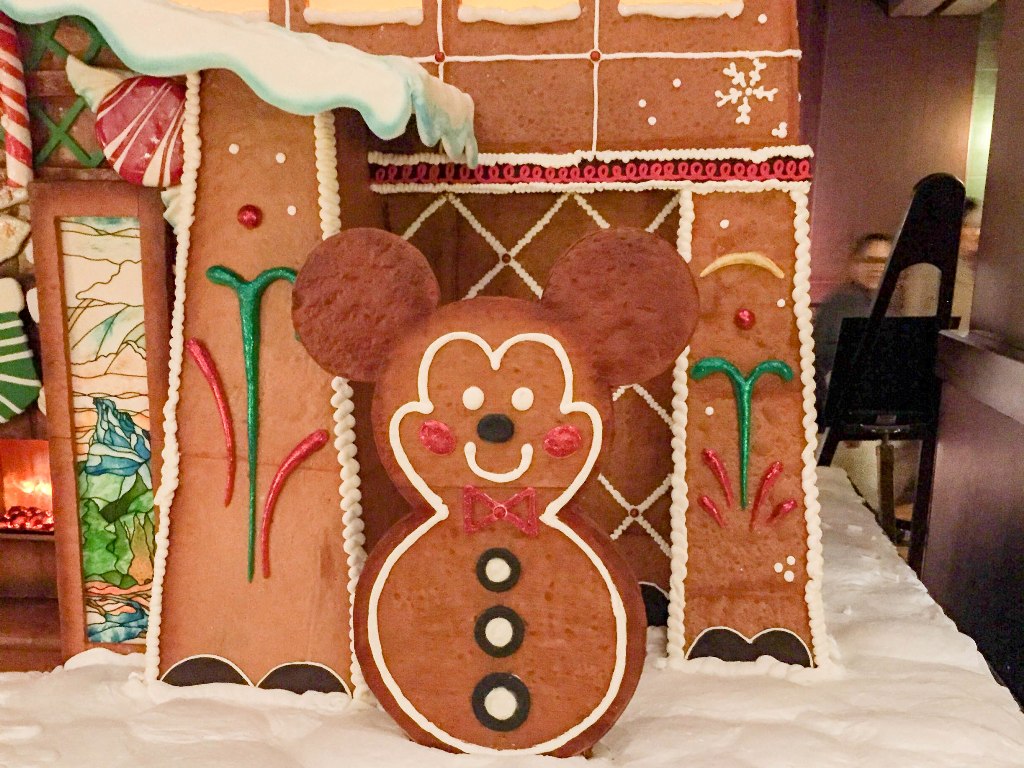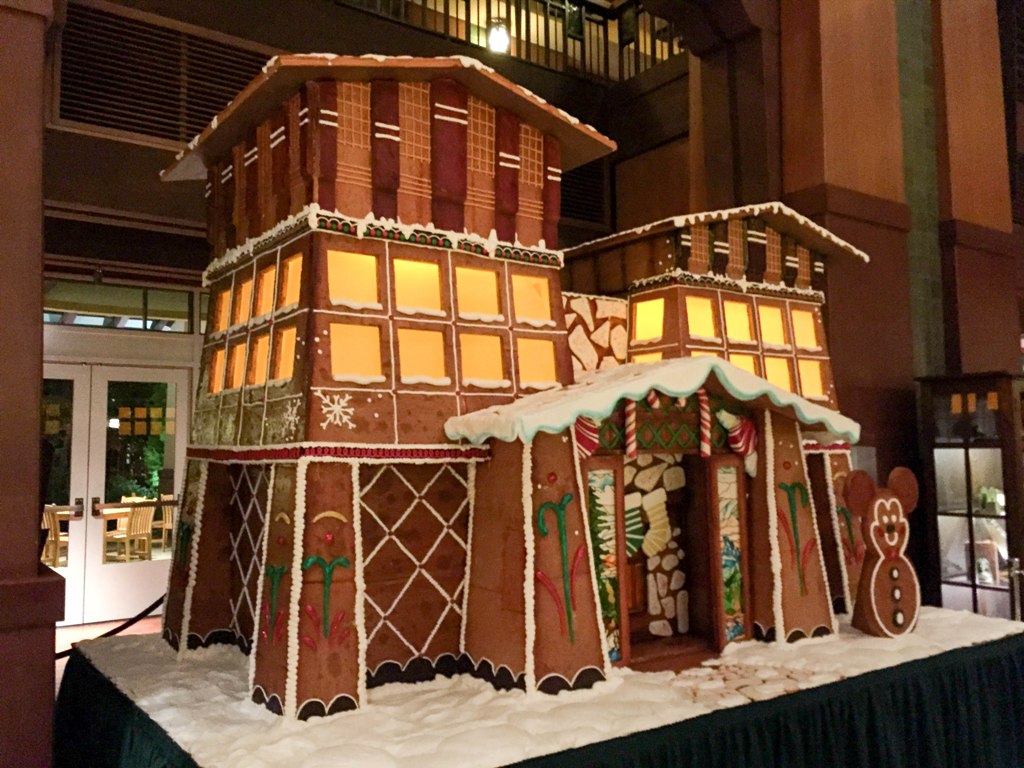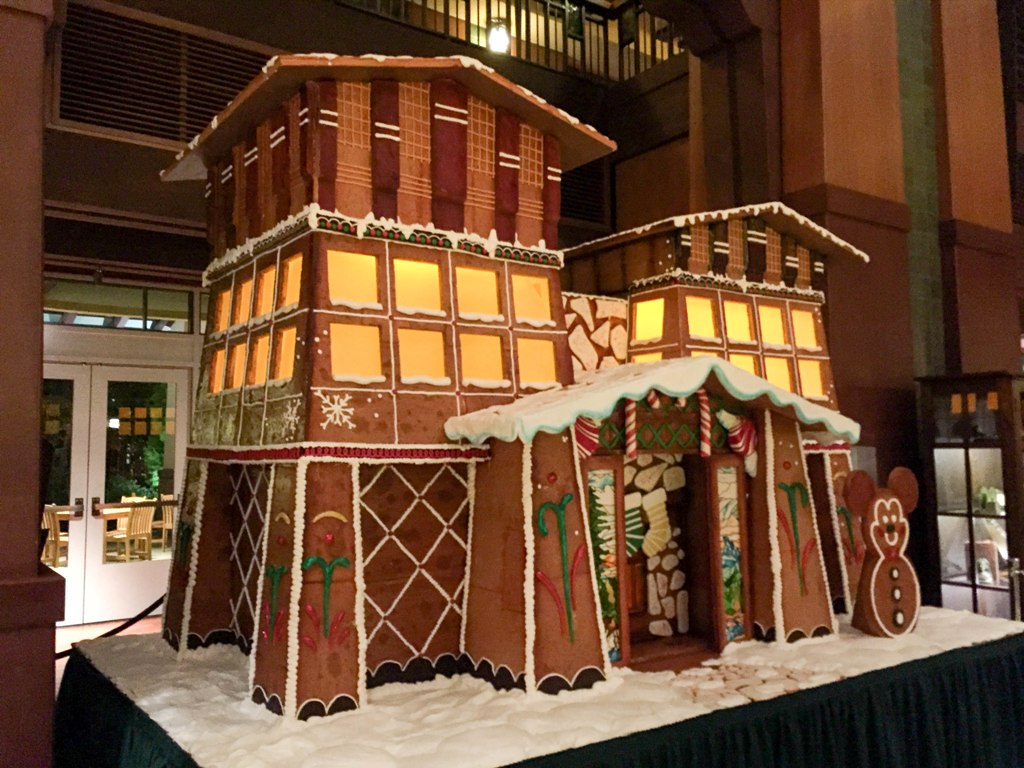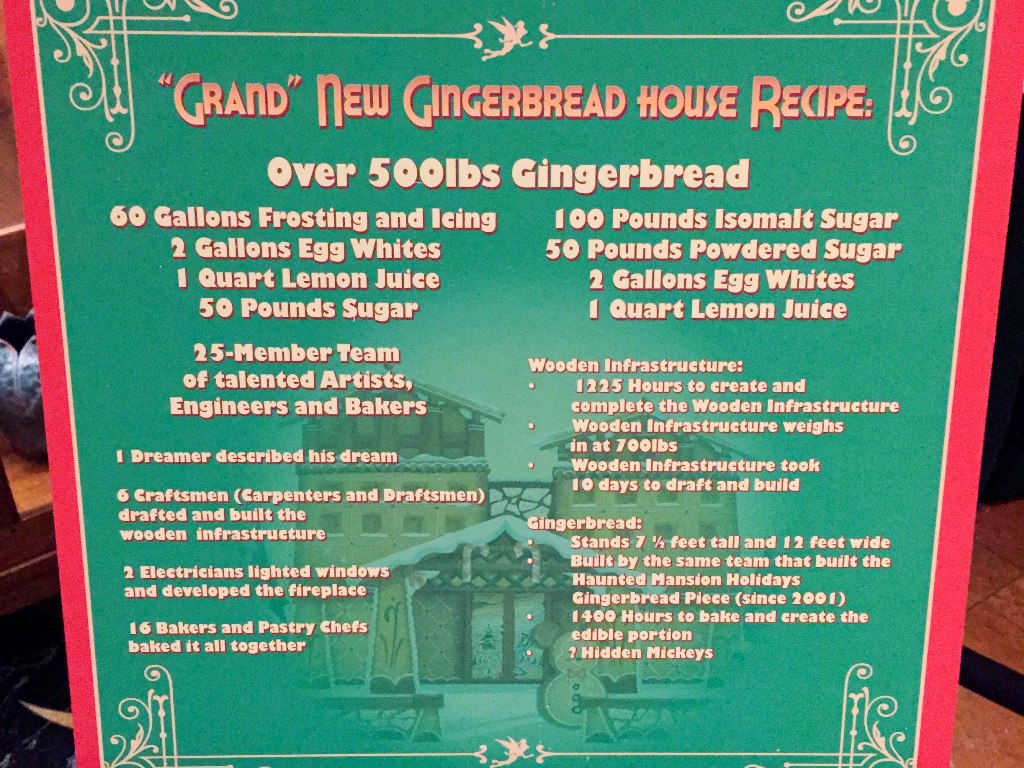 There is a ton of beautiful detail on the house, including an edible replica of the famous stained glass doors from the hotel's entrance! And keep your eyes peeled for some hidden Mickeys. I spotted 3 or 4 made of icing! And I'm sure there are some that are more hidden.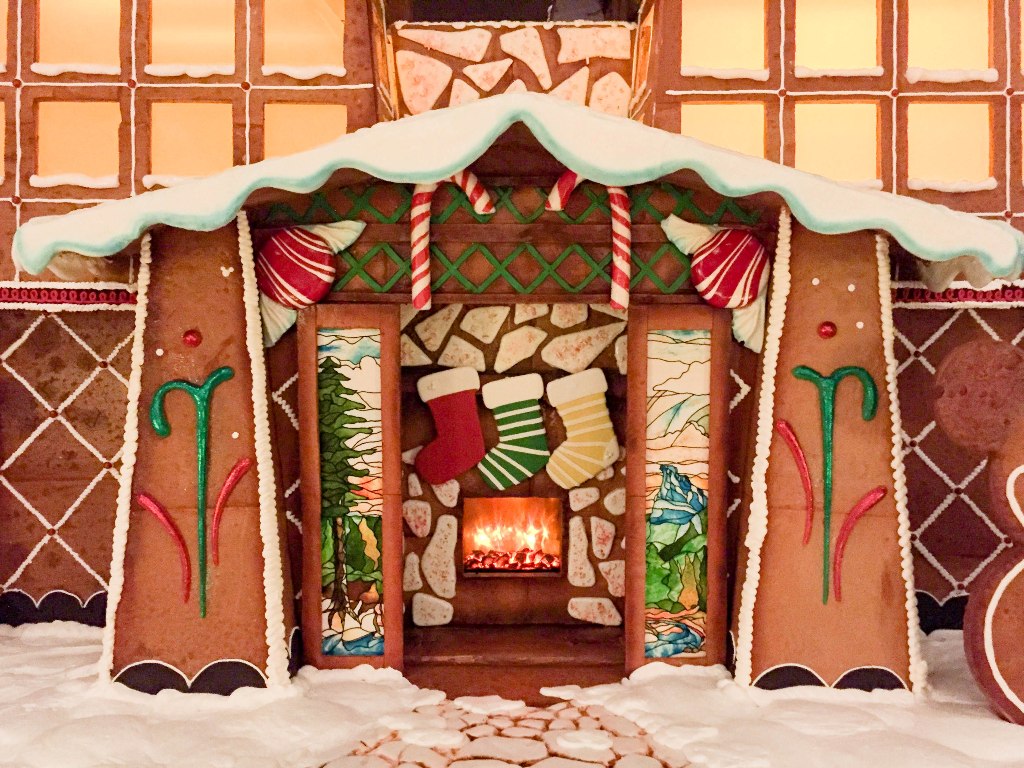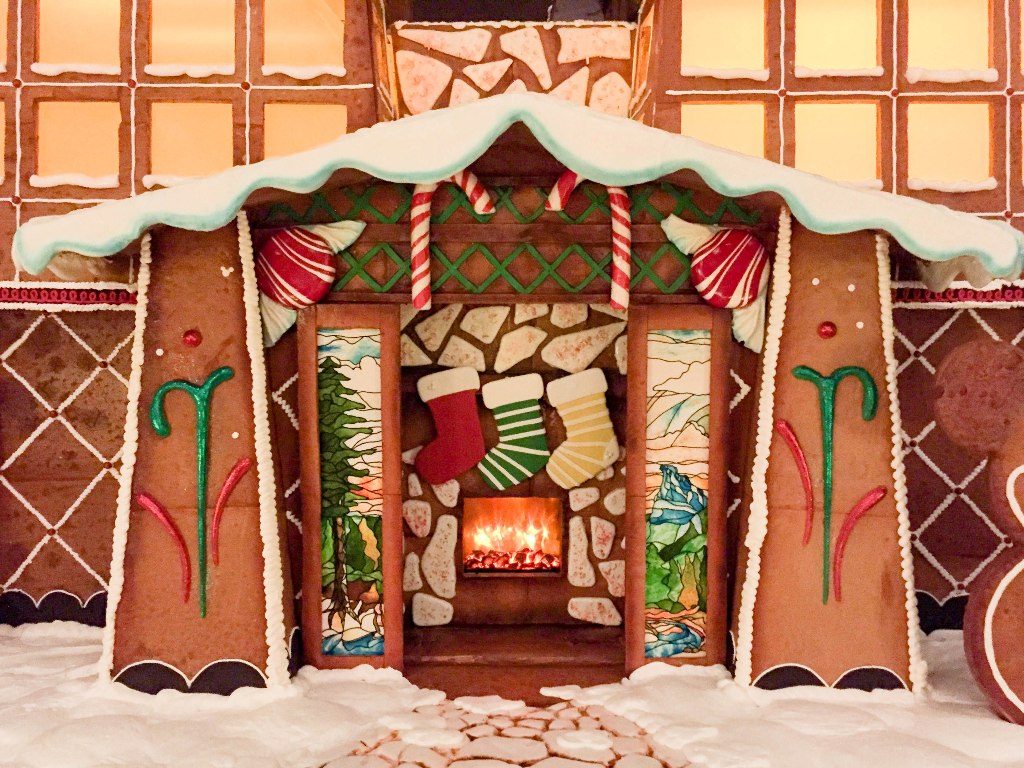 Can you spot the (at least) two hidden Mickeys in the above picture?
Alongside the gingerbread GCH is a pop-up cafe, selling hot cocoa & apple cider (with or without rum), and yes … Gingerbread cookies! The pop-up cafe is located just outside the entrance to Hearthstone Lounge.
This is a really fun addition to the holiday season at The Disneyland Resort and I hope they expand it to all three hotels next year!
And I can't resist featuring a picture of the beautiful Disney's Grand Californian Hotel lobby tree … my favorite Christmas tree on property, I think!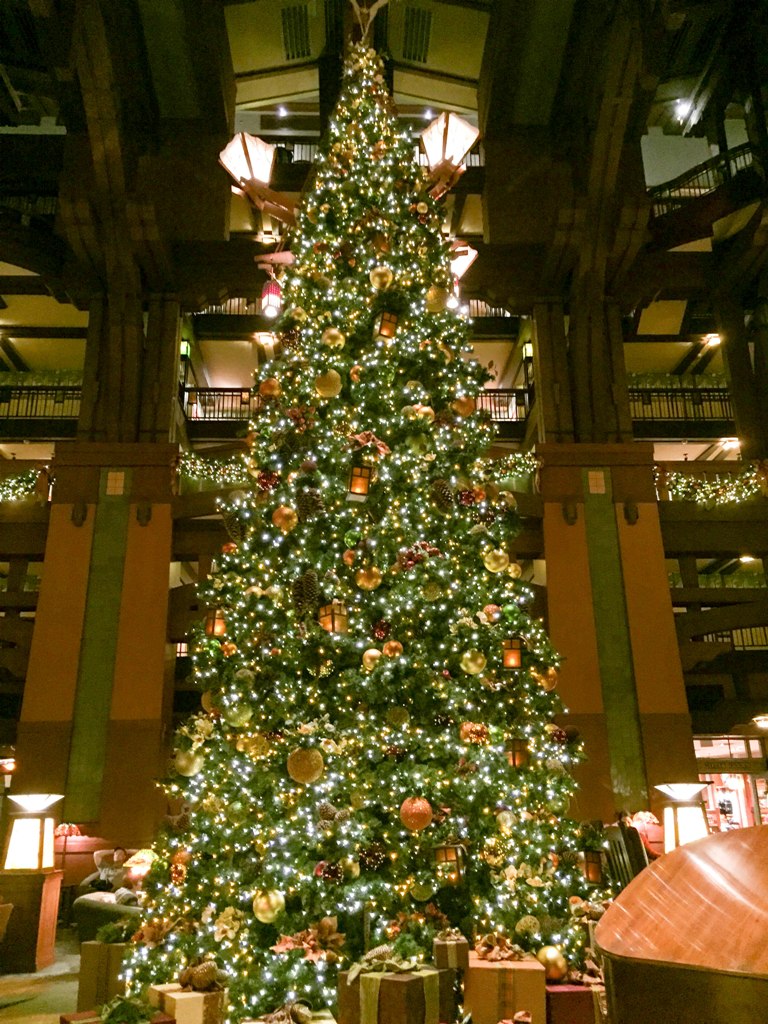 Merry December!