This recipe is in partnership with CK Mondavi & Family. All thoughts are my own.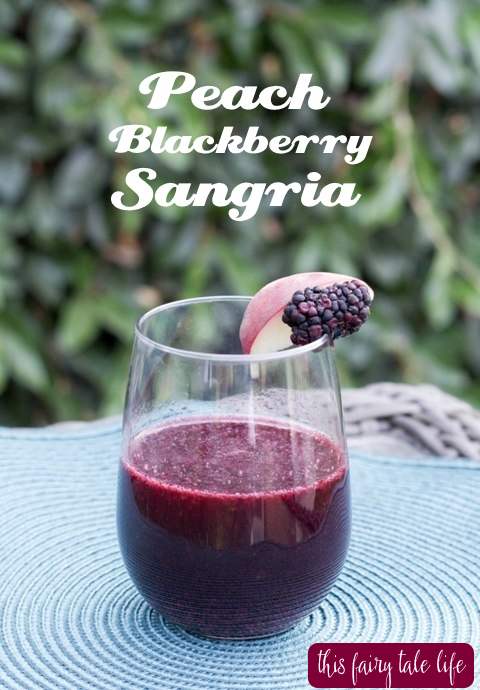 Tomorrow is the first day of fall! After a very warm summer I'm hoping cooler weather is on its way soon. This is a yummy sangria recipe that's perfect for transitioning from summer to fall! I normally prefer a white wine sangria but I associate white wine with summer, since it's a little lighter. Since this is a red sangria made with a summer fruit, peach, it's perfect for summer AND fall! For my red wine, I used the CK Mondavi and Family Scarlet Five. It is blended with 55% Cabernet Sauvignon, 28% Merlot, 13% Petit Verdot, 3% Cabernet Franc, and 1% Malbec. I'm not a huge red wine drinker but I really enjoyed this blend. Cabernet is my favorite red, so I guess I shouldn't be too surprised! (If you'd like to learn more about CK Mondavi and Family wines, please see this post.)
I encourage you to give this wine a try and let me know what you think!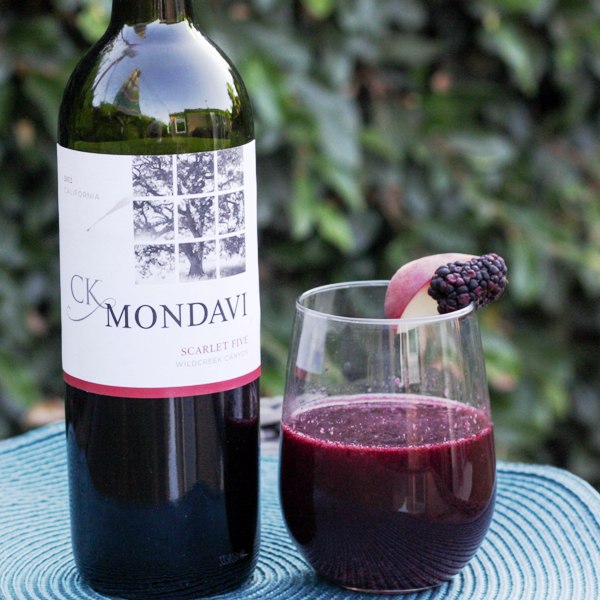 Peach Blackberry Sangria
Step 1 – Carefully muddle a few blackberries at the bottom of a wine glass.
Step 2 – Add ice and pour wine over the ice and blackberries. Fill the glass about halfway.
Step 3 – Add 1 or 2 ounces of peach flavored vodka. (I like Ciroc because it's made with grapes, not grain or corn!)
Mix well and garnish with a peach slice and blackberry, if you wish.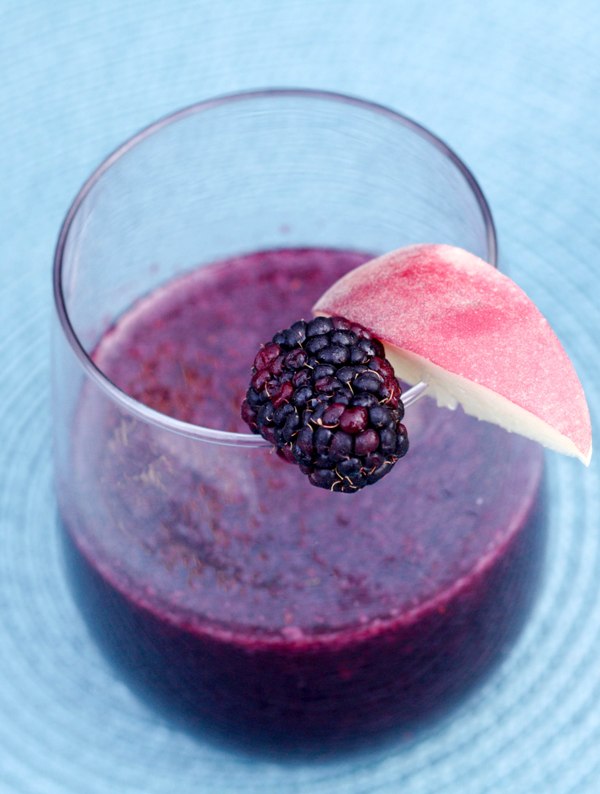 There, wasn't that easy? Enjoy this delicious drink and the breezy fall weather!
This article was originally published in September 2014 and has been updated.