This great DIY project comes to us from Amber.  Amber and her husband had an "at-home" Disney wedding, and she made these great centerpieces resembling our favorite cartoon mouse.
Amber said she used three Styrofoam balls, one big and two small, and hot glued them together to create that famous shape.  She cut some different colored ribbon into 2-3 inch pieces, curl them into loops, and attach to the Styrofoam with crafting pins.  She then put them on top of overturned wine glasses with some rose petals.  You could also attach them to a wooden dowel and place in a planter pot.
Amber says it took her about 2 hours to make each topiary, and recommends you do this project while watching Disney movies. 😉
Please also note Amber's table signs.  The tables were named after Disney couples!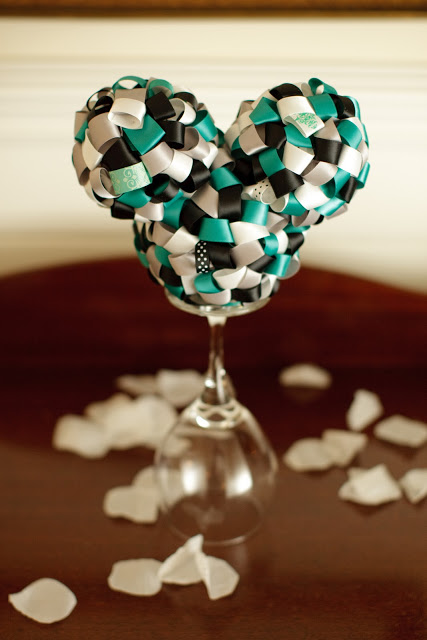 Thank you for sharing this great project with us, Amber, and congratulations!
What do you think of this great DIY project?  Sounds easy enough!