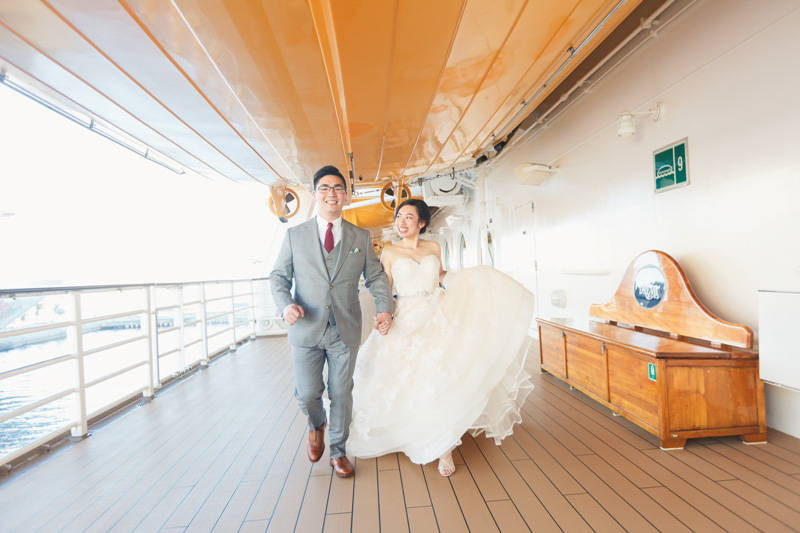 If I've said it once, I've said it a thousand times … I can't get enough of these gorgeous Disney Cruise Line weddings! Stephanie and Thomas seemed to have so much fun during their wedding on the Disney Dream. I mean, look at those huge smiles! And photographer Jessica Lea found the best photo spots. I love all their little personalized details, from the hangers to the cake topper to the guest book. It's all these little things that make a Disney wedding so special! And I bet the crowd went wild when special guest Daisy entered the reception! I've never seen Daisy in her ocean blue gown before. What a magical day from start to finish!
Congrats to Stephanie and Thomas on your happily ever after!
Photography: Jessica Lea Photo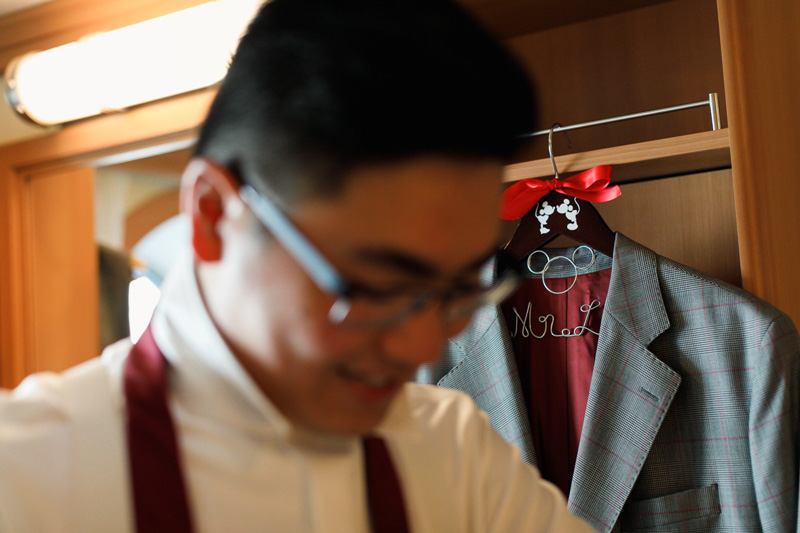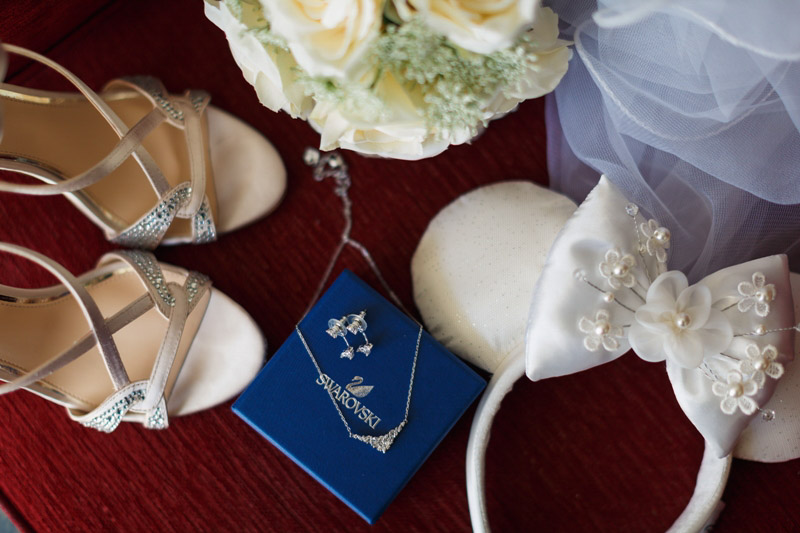 I love this angle showing Walt in the mirror.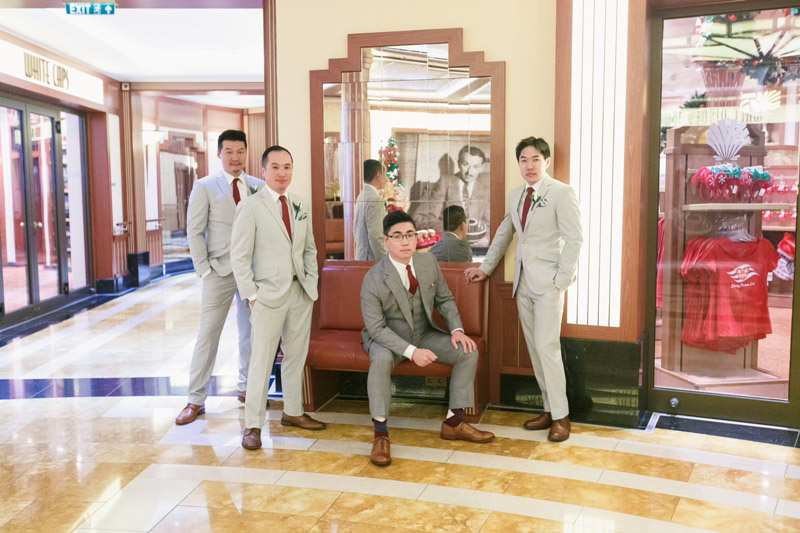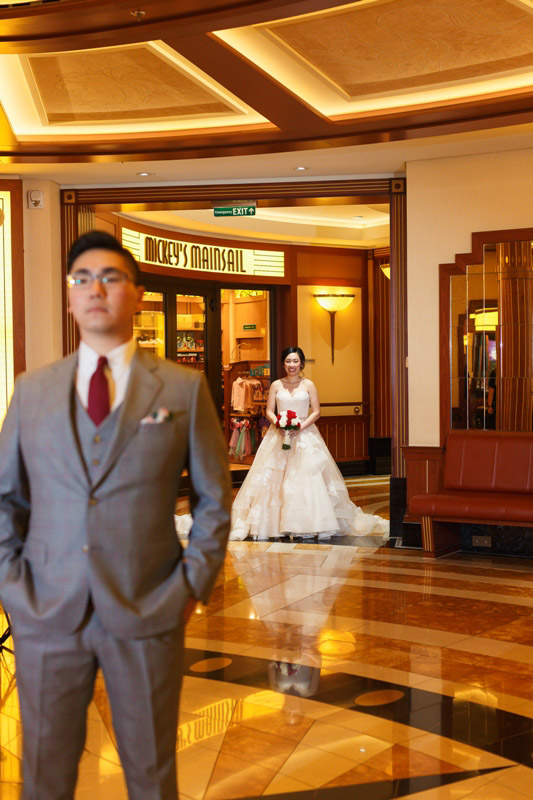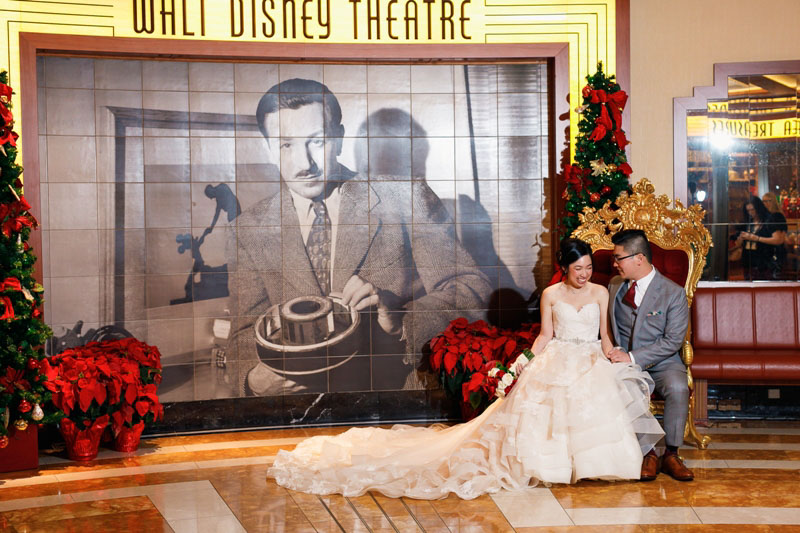 The Christmas decorations made this wedding on the Disney Dream that much more dreamy!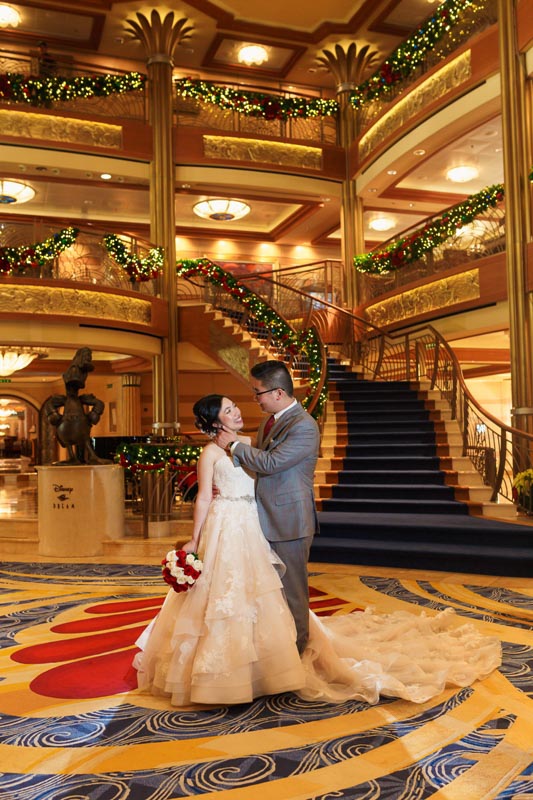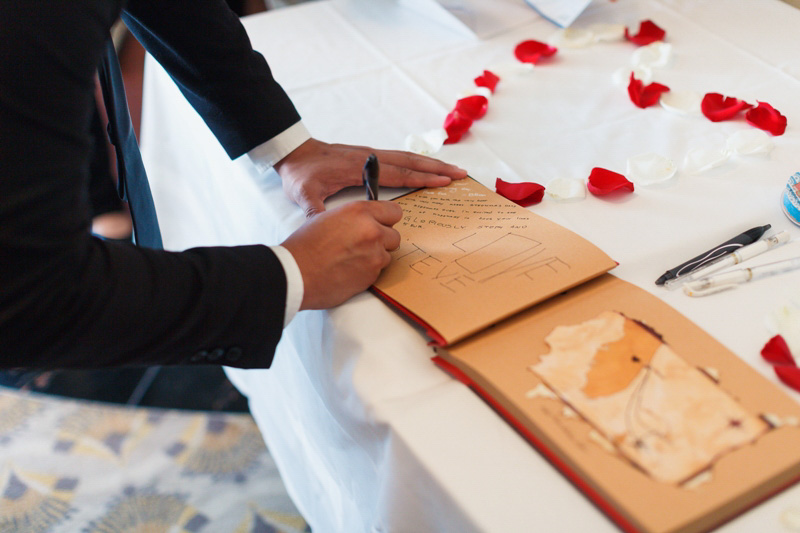 Both their ceremony and reception took place at the Outlook cocktail lounge, a popular spot for weddings!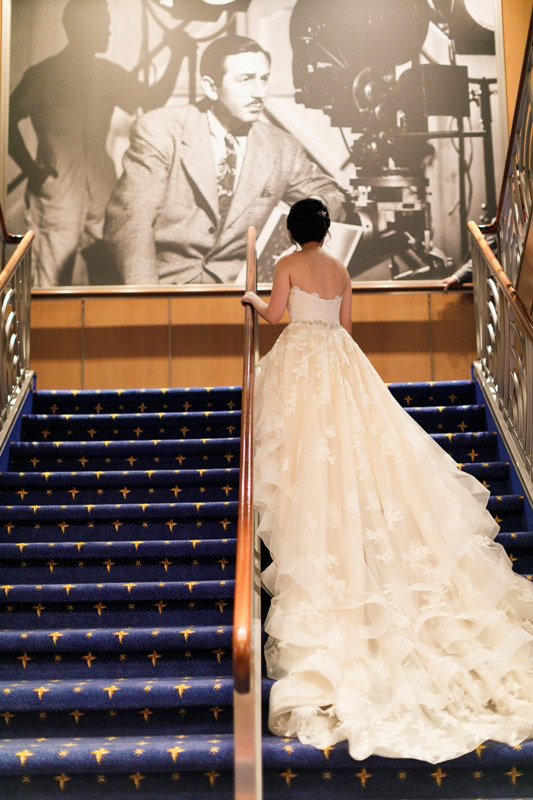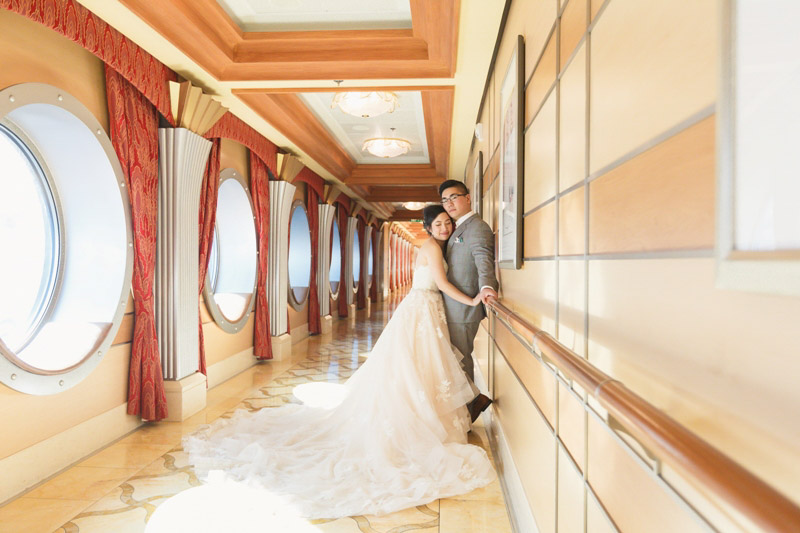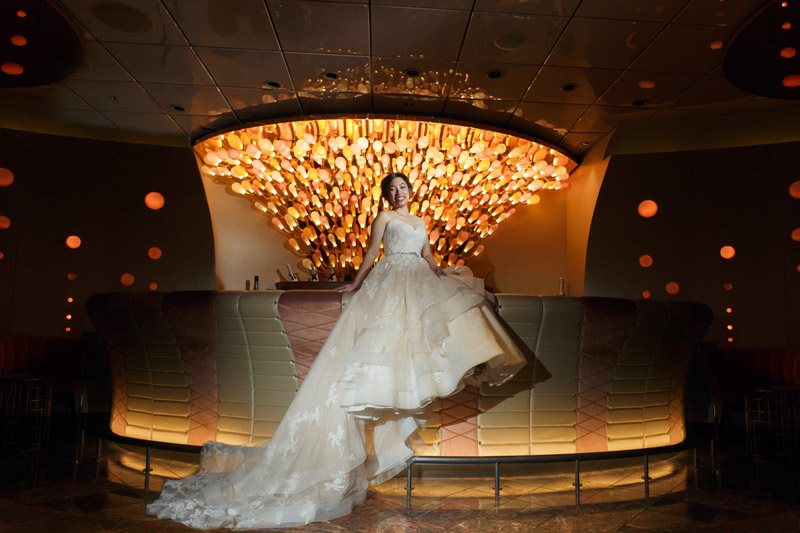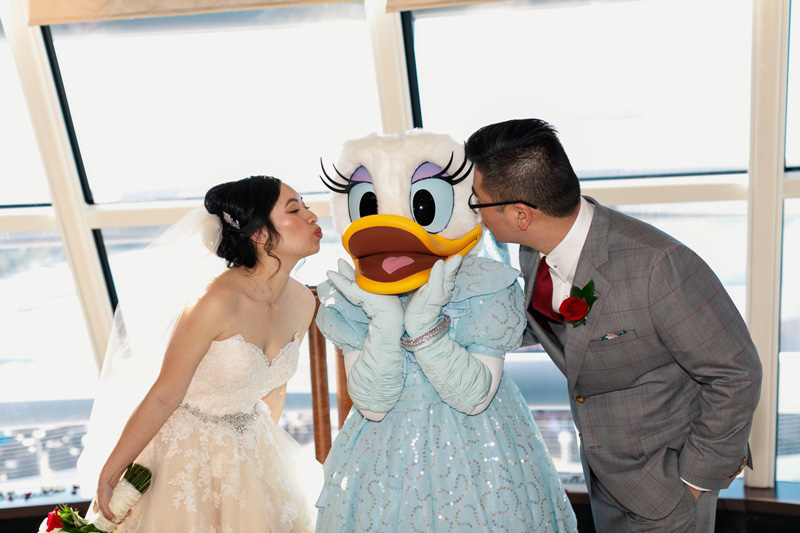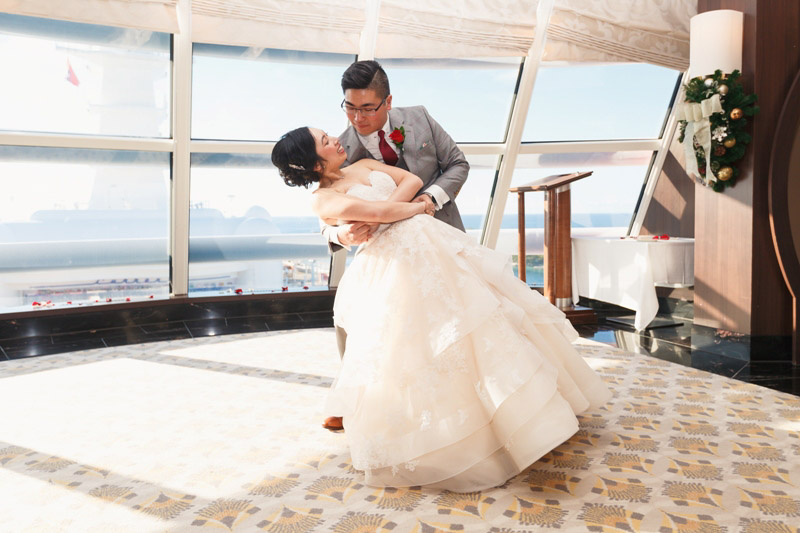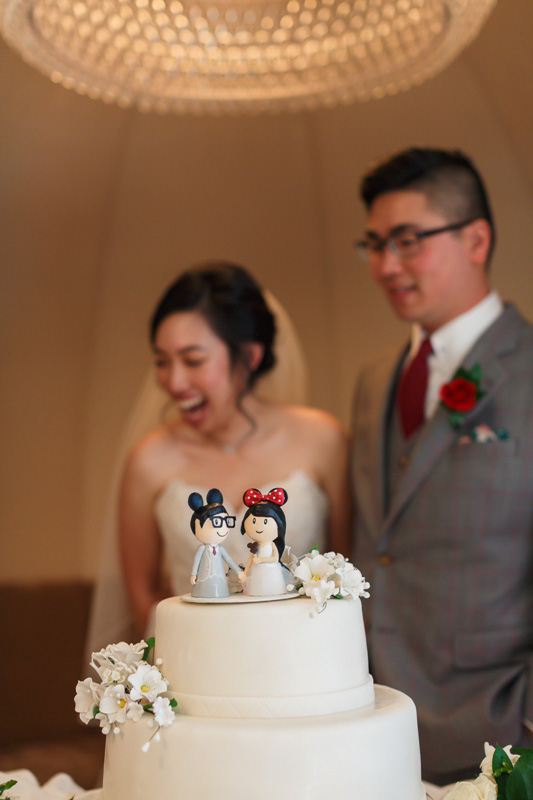 Daisy sure knows how to make an entrance!