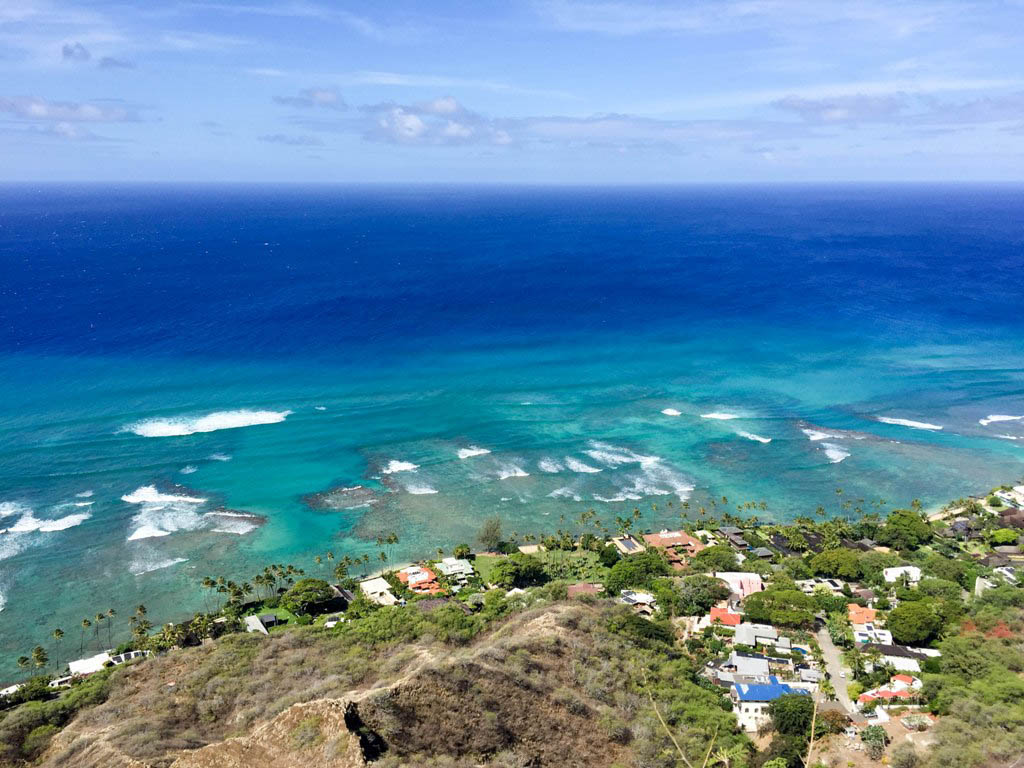 This day was Wednesday, right in the middle of our stay at Aulani, and we decided today was the day we wanted to rent a car and do a little bit of sightseeing around Oahu. (Yes, there is life outside Aulani.) Our goal was to wake up at 6:00 AM and go down to the car rental window at 7:00 AM when it opened. We grabbed a quick breakfast at Ulu Café and then headed straight to rent our car. Apparently we weren't the only people with this plan, because a few minutes before 7:00 AM the line was about six families deep. We waited about 20 minutes before reaching the window. When we got to the window we found out that the only vehicles left to rent were minivans at the tune of $150/day. Not ideal, but we were already running late and didn't want to waste part of our day researching other options, so we took it. Now around 7:30 AM, we went down to the car lot and found the couple that was standing in front of us also getting into a minivan. So at least we weren't alone in our brilliant plan! We were talking to the rental car guy about how we wished we could get a different car and he said "let me see what I can do." He came back with a Chevy Traverse, which is more like an SUV than a minivan. It was a good looking vehicle, just so huge. It's a good thing I test drove that Kia Sorrento the previous month or else I would've been really nervous about driving a vehicle this big. So my advice is to make sure you reserve your car ahead of time, and get into the queue early. Also, the rental car window closes at 5:00 PM but you can return the car as late as midnight. This was a huge game changer for us because we assumed we had to return the car before 5:00 PM which would have made our day super rushed.
Finally on the road, we made our way to Diamondhead National Park. Honestly a humid hike is not my idea of fun but this was Tim's big thing he wanted to do on the island. It was now around 9 o'clock and we had tickets for Pearl Harbor at noon. If you do Diamondhead, I strongly suggest going as early as you can in the morning and giving yourself a good three hours. If you are in really good shape it won't take you too long to hike up the hill, but it is a steep and rocky path and I had to take a few rest breaks. And since we were in a hurry, we quickly made our way up and down the hill where if we had more time, we would've stopped along the way and enjoyed the scenery. Also, unless you're there at around 6 AM or 7 AM, prepare to park down at the bottom of the hill. The parking lot in the crater was full and we were directed to park at the community college across the street. However we ended up finding some residential street parking nearby. This added some extra time and steps to our hike.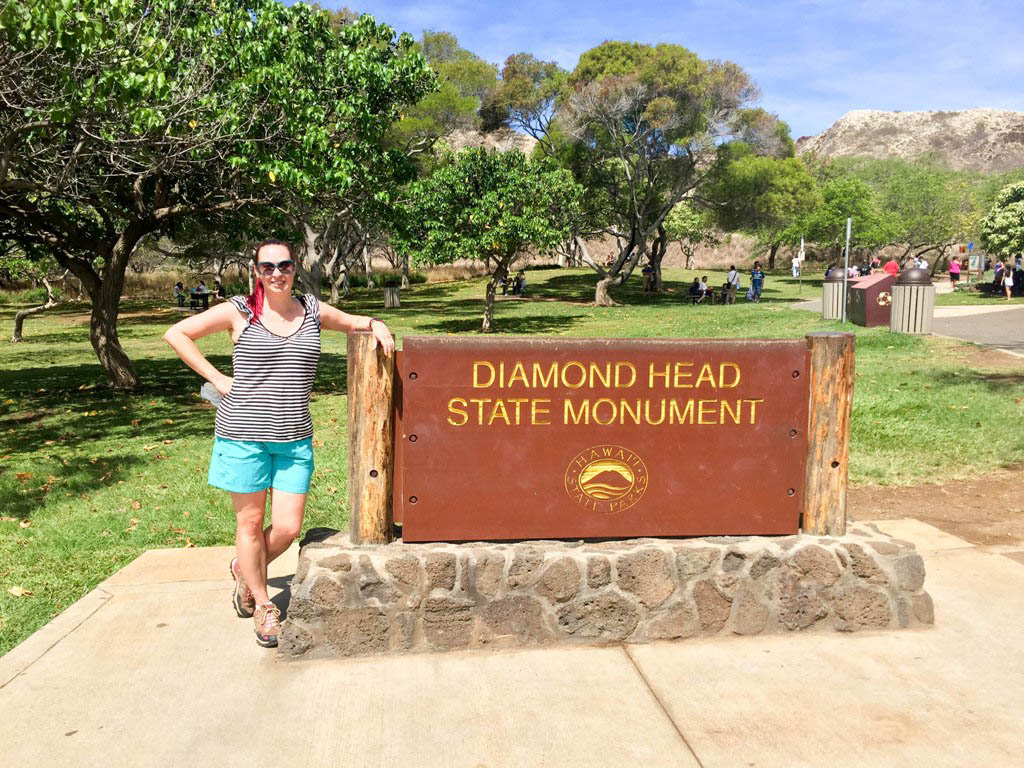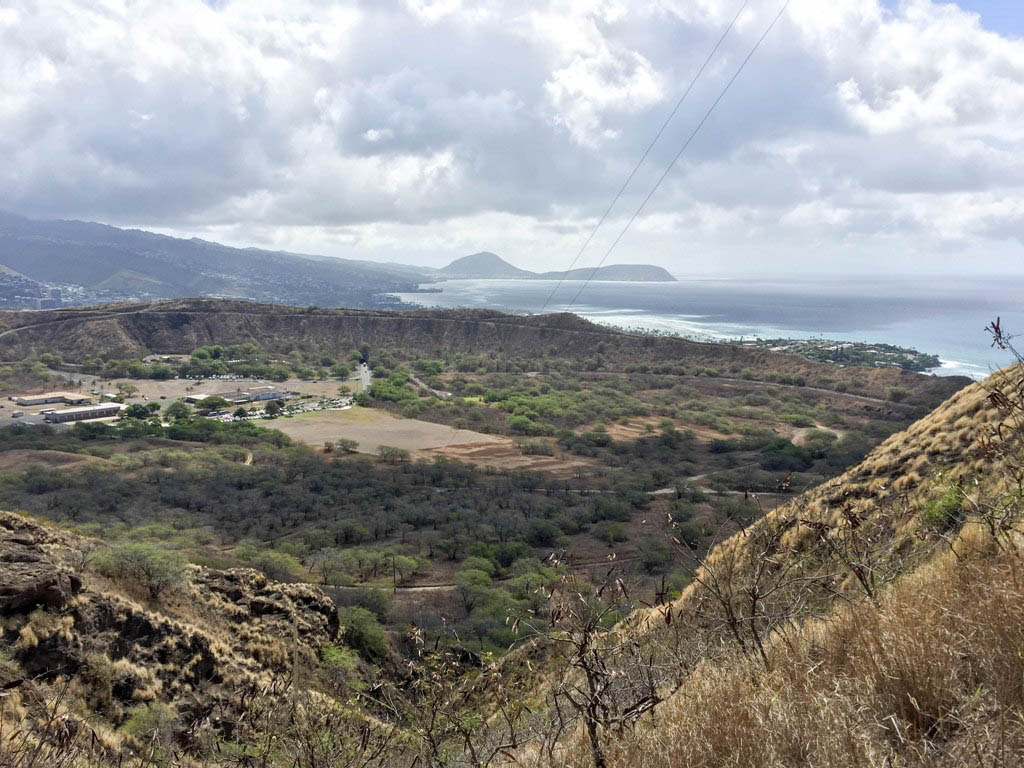 We were back in the car at around 10:30 and headed towards Pearl Harbor. We got there rather quickly, compared to what the GPS estimate was. It took us about 30 minutes. I'm glad that we reserved tickets ahead of time because when we arrived at around 11:00 AM they were handing out tickets for 3:00 PM, and by the time our tour was done at 1:00 PM tickets were gone for the day. So, again, if you want to do Pearl Harbor and didn't reserve tickets ahead of time be sure you get there first thing in the morning. We also rented the audio tour for $7.50 per person and it was well worth it. We didn't have time to do the entire walking tour, but it was worth it for what we did listen to.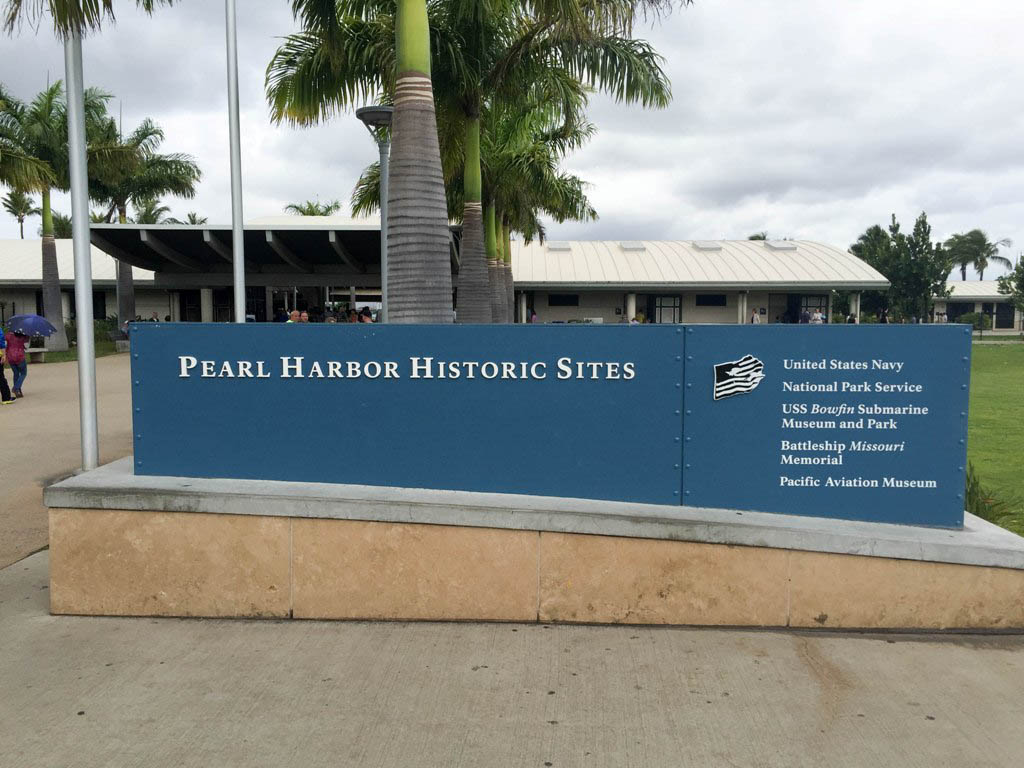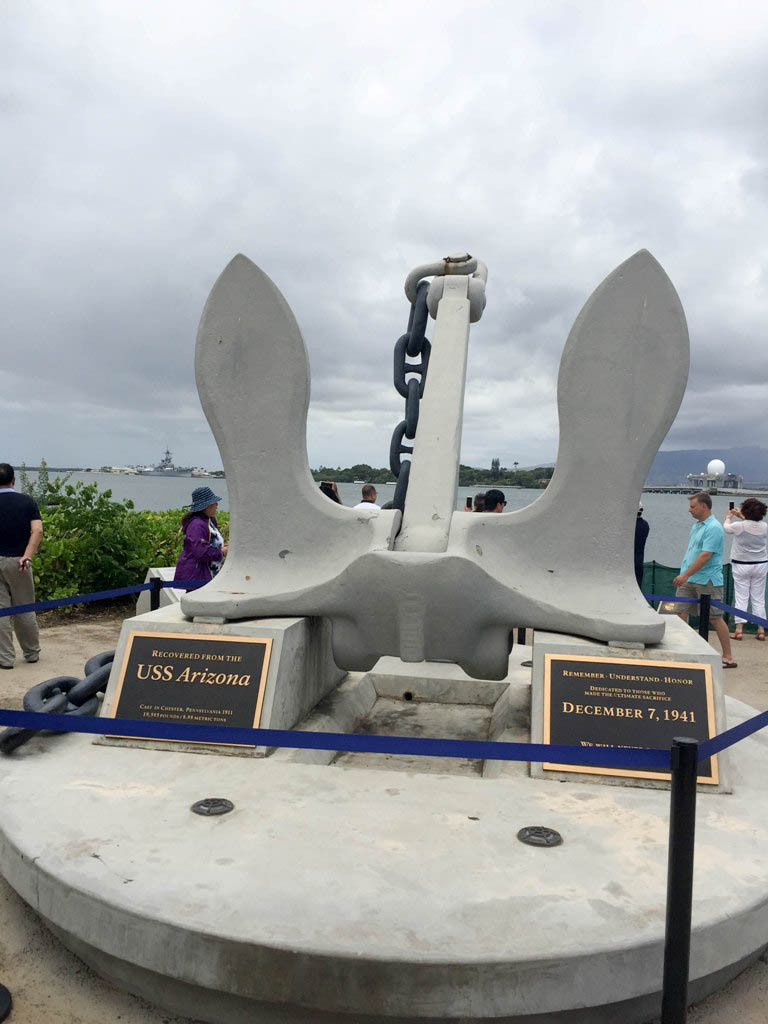 For Pearl Harbor, there are a few different passes you can get. I knew we would be in a time crunch this day so I only reserved passes for the USS Arizona Memorial. But there are a few other sites you can see there as well. If you want to experience the whole area, I would give yourself 4 to 5 hours total.
For the USS Arizona Memorial, the entire tour is about an hour long. You line up about 10 minutes before your ticket time, then you are lead into a theater where you watch a 20 minute film about D-Day. From there you are lead onto a ferry which takes you on a five-minute trip out to where the memorial is. The memorial is built in the middle of the harbor over the spot where the USS Arizona sunk. It is a small memorial and they only let one ferry over at a time. You get about 15 minutes at the memorial before you are lead back onto the ferry. Then the ferry takes you back to land where the organized trip ends. However, you're free to walk around the grounds all day. It doesn't cost anything to enter the memorial area or to visit the USS Arizona Memorial. I'm not sure the cost of other touring options.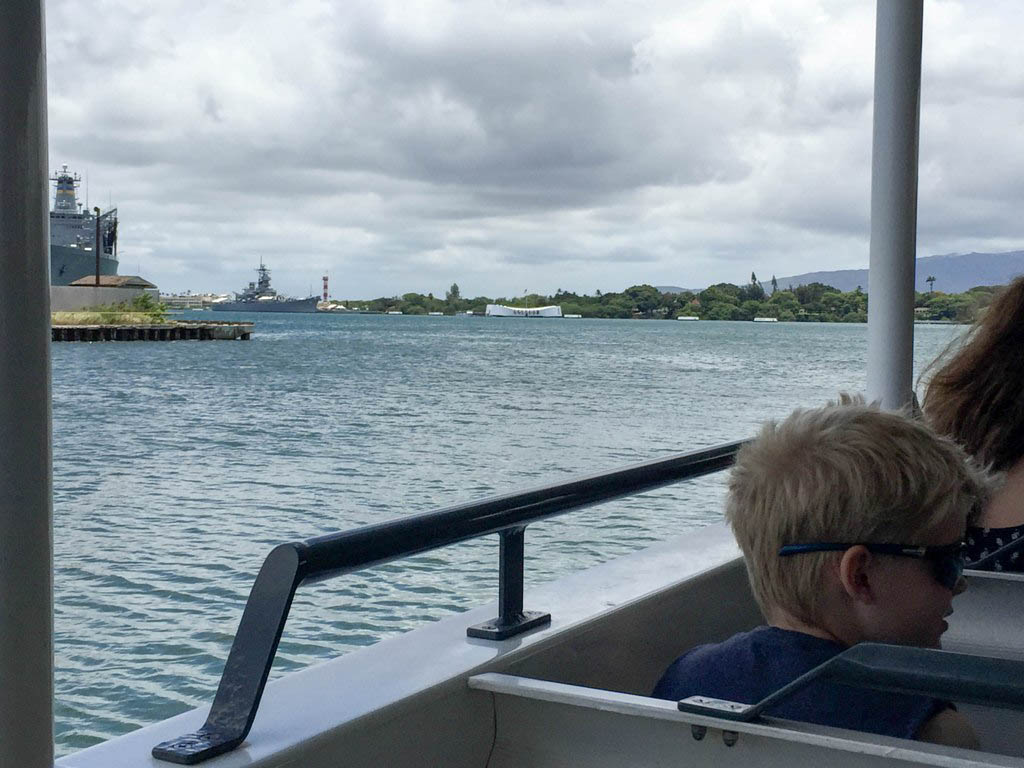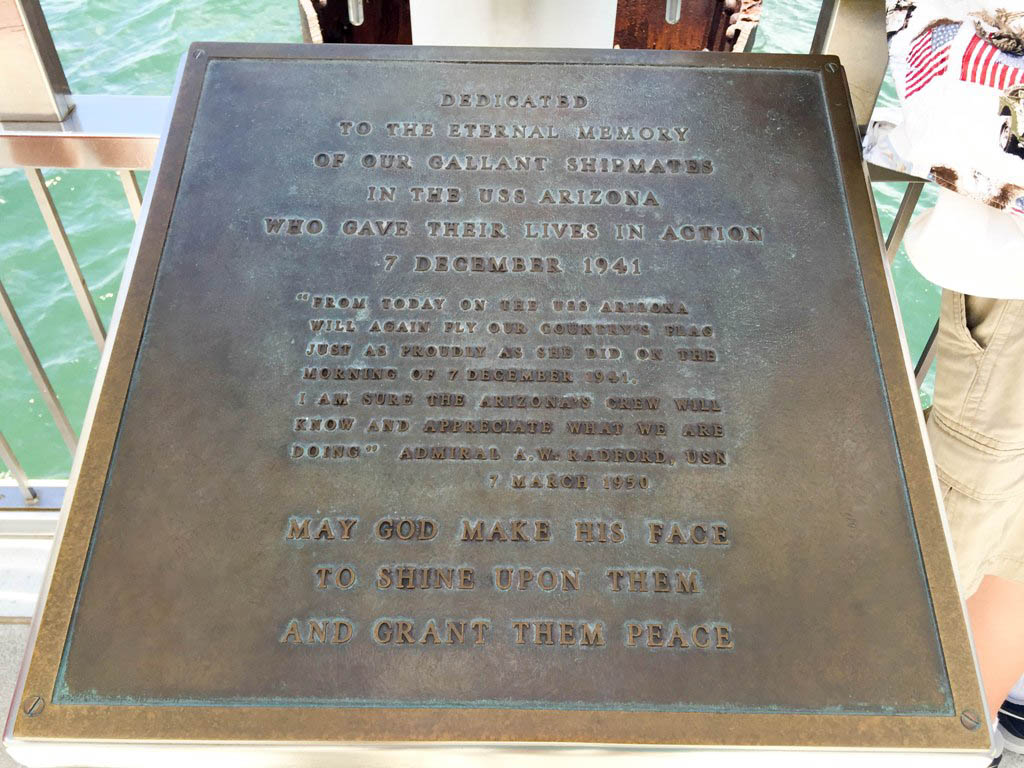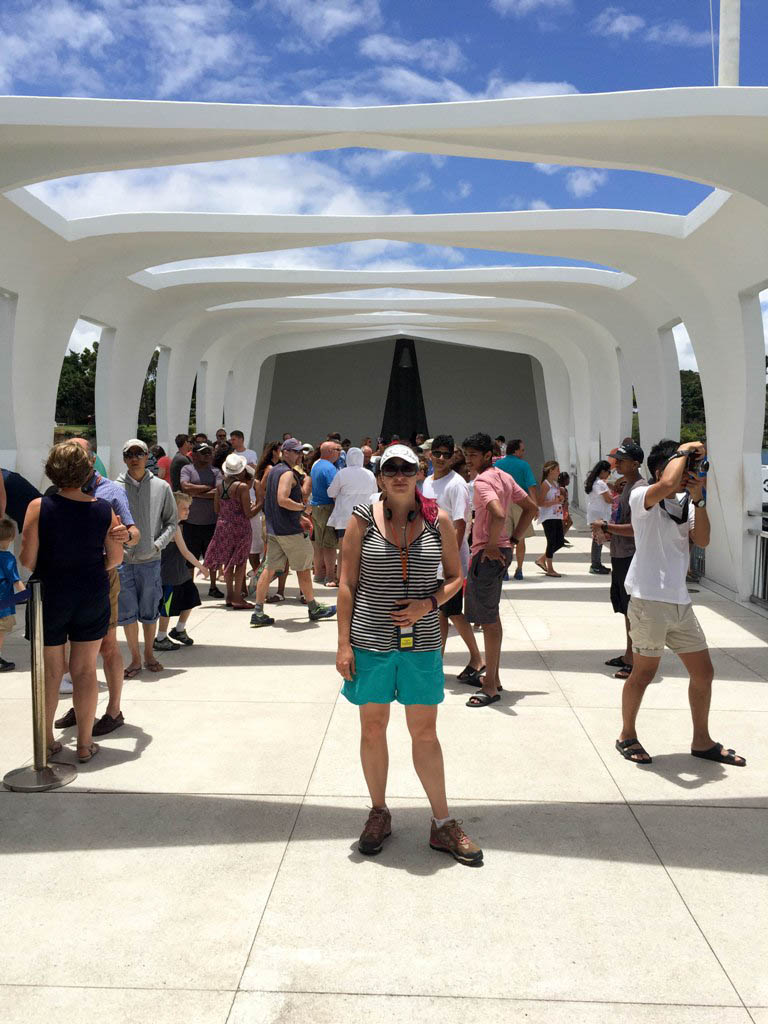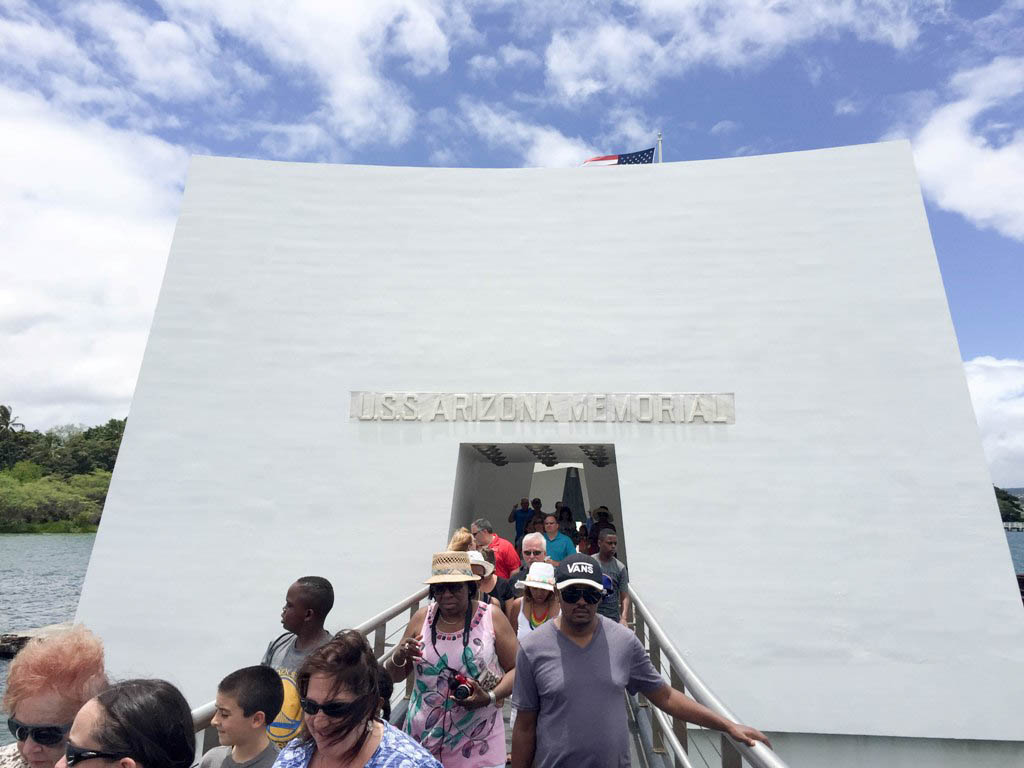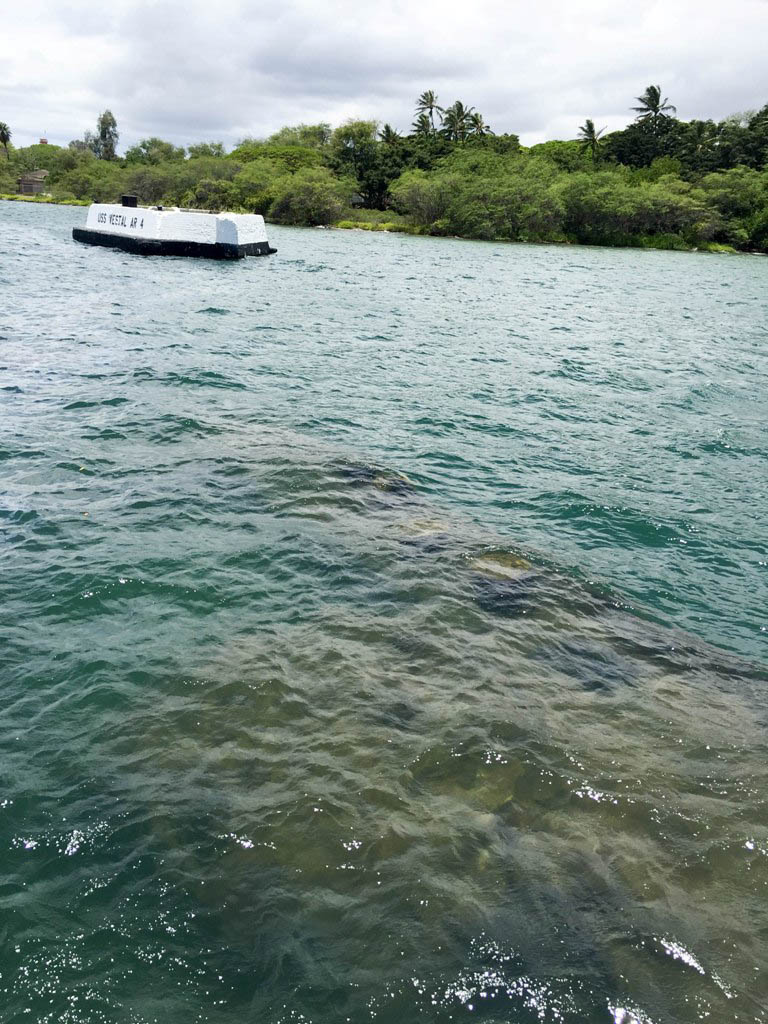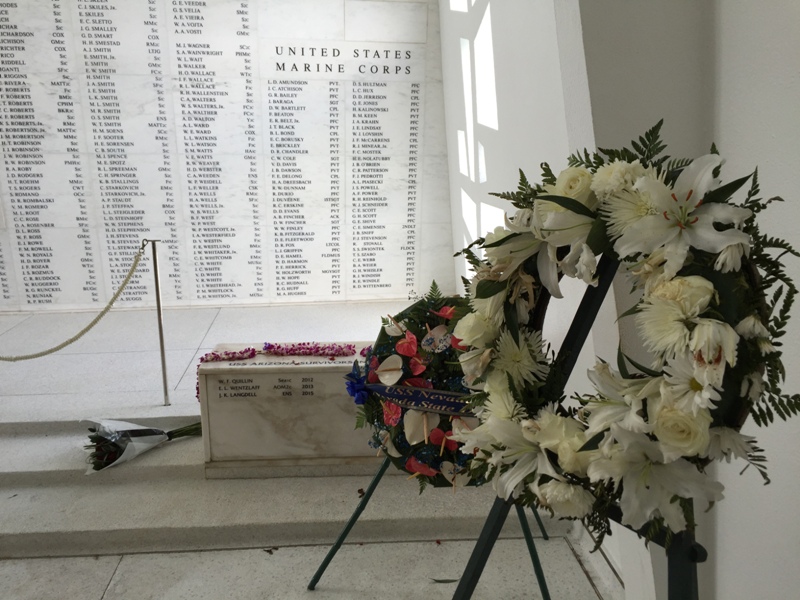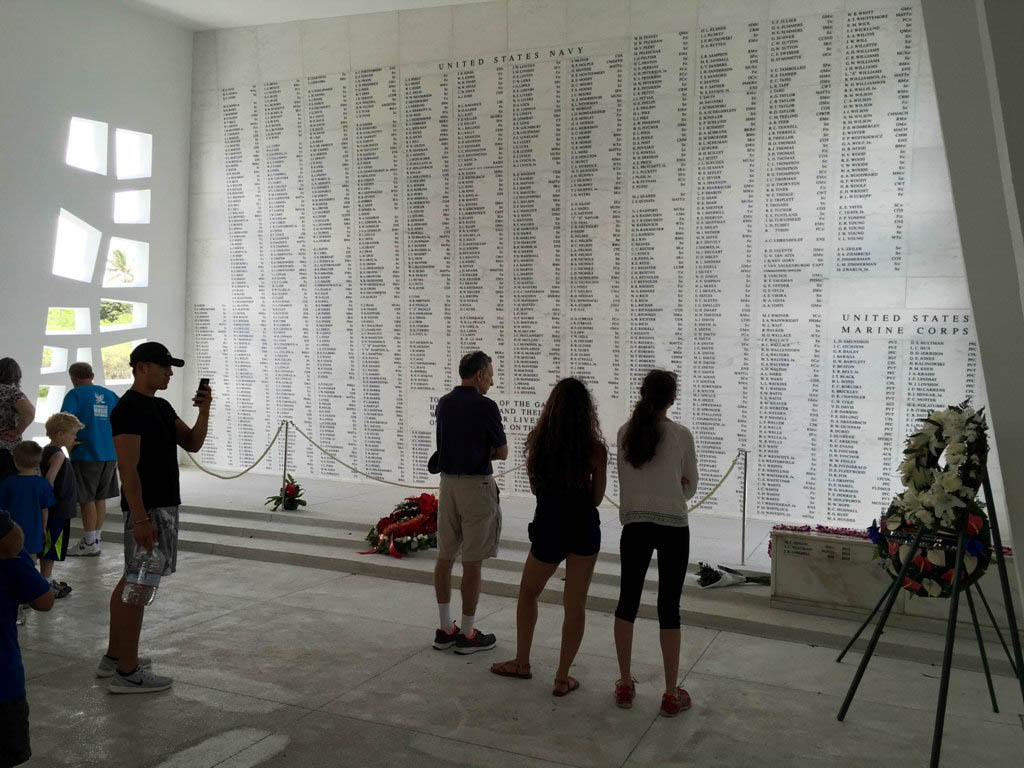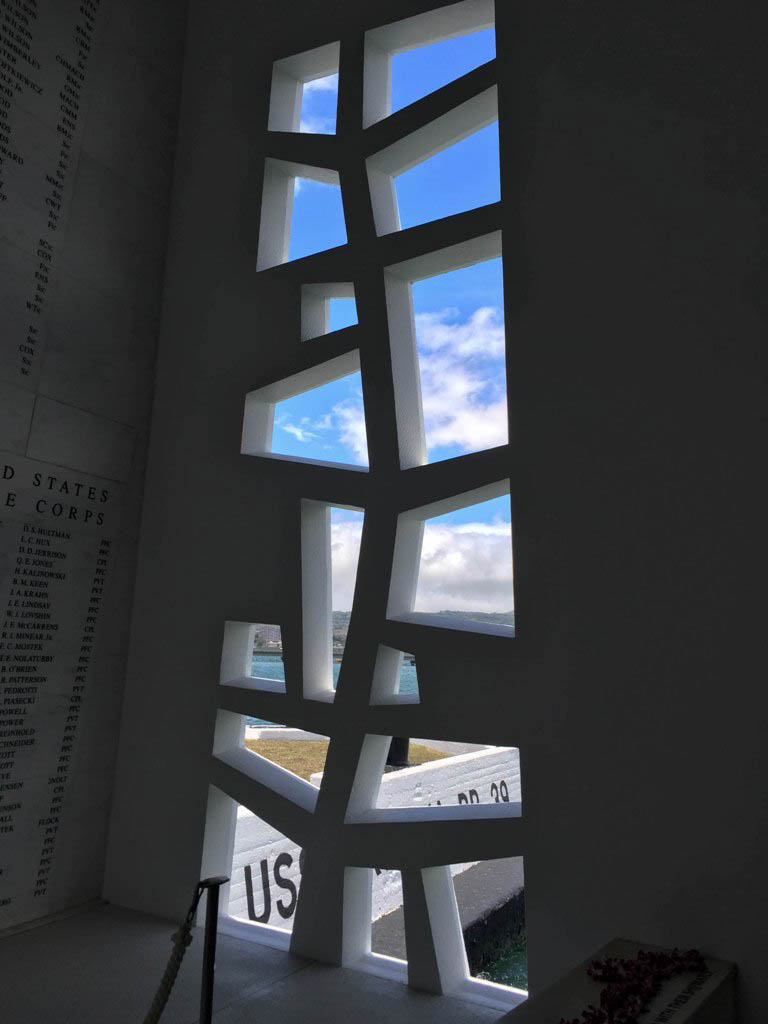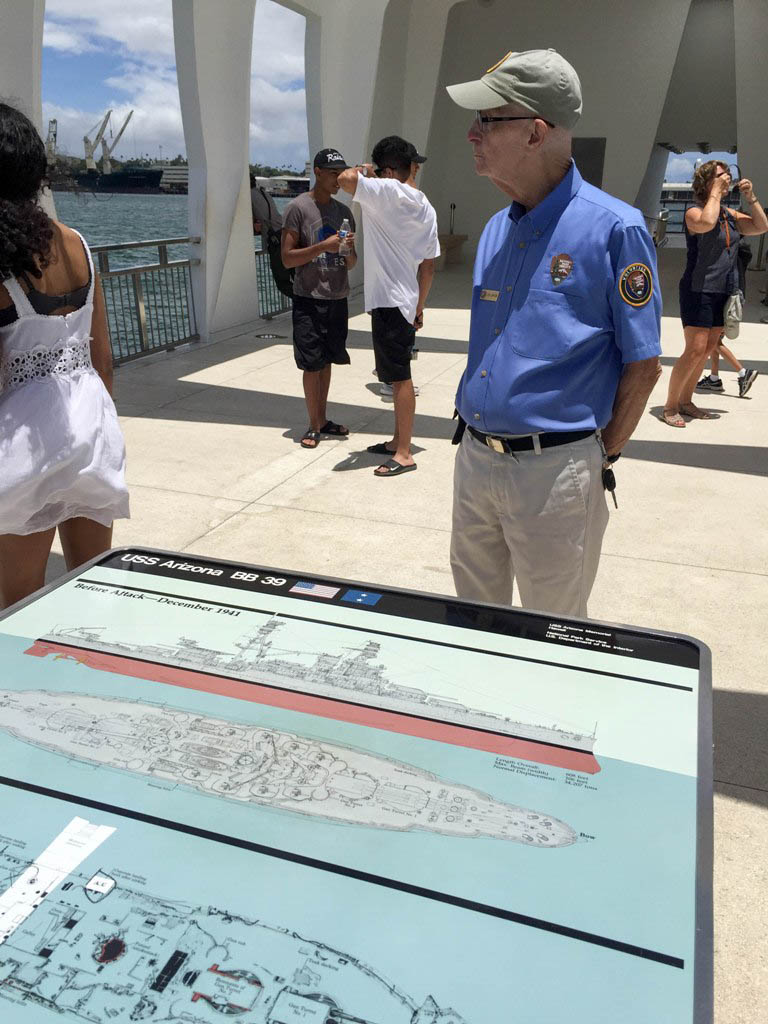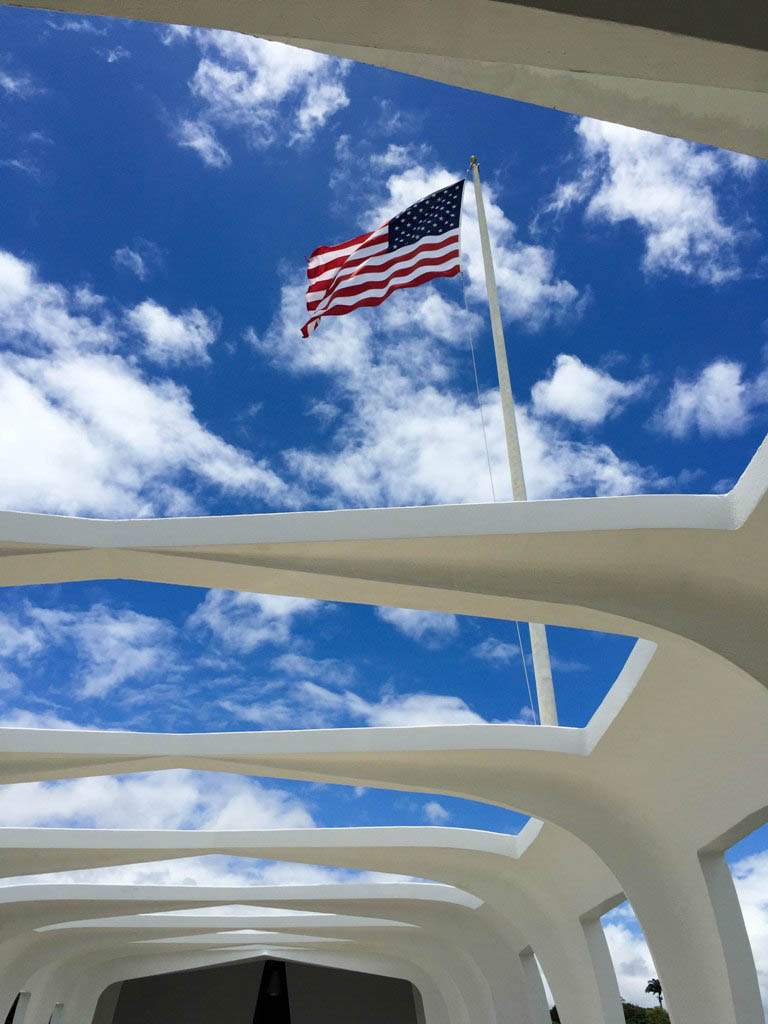 On our ferry return trip, I turned around quickly to take a picture of the memorial as we sailed away from it and whacked my knee into the corner of the seat in front of me. The pain was immediate and intense. I grabbed it and said a few expletives under my breath. Once on land Tim suggested we find a first aid place. I waited in line and asked at the ticket window. The volunteer there didn't seem too confident about having ice packs and said they would radio for someone. We waited for a couple minutes before deciding to give up and leave. On the walk to the car the pain was really intense and I began to think about all the hiking and walking we would be doing during our cruise stops and I started to sob pretty hard. I was mad at myself and sad that I may be in pain the rest of my vacation. Tim looked up the closest fast food place and drove there. He went in and got ice, then used a ziplock to make an ice pack. My hero.
Our next destination was the North Shore with no real plans. I knew Matsumoto shaved ice was up there so we put that into the GPS and assumed there would be a place for lunch and perhaps a real ice pack in the area. Once we parked we found a burger shop on the same street, Teddy's Burgers. This ended up being a lucky find. We sat at the bar and ordered Hawaiian style burgers and per the recommendation of some locals seated next to us, two Mai Tais which were incredible. The burger was also incredible. Such a good place!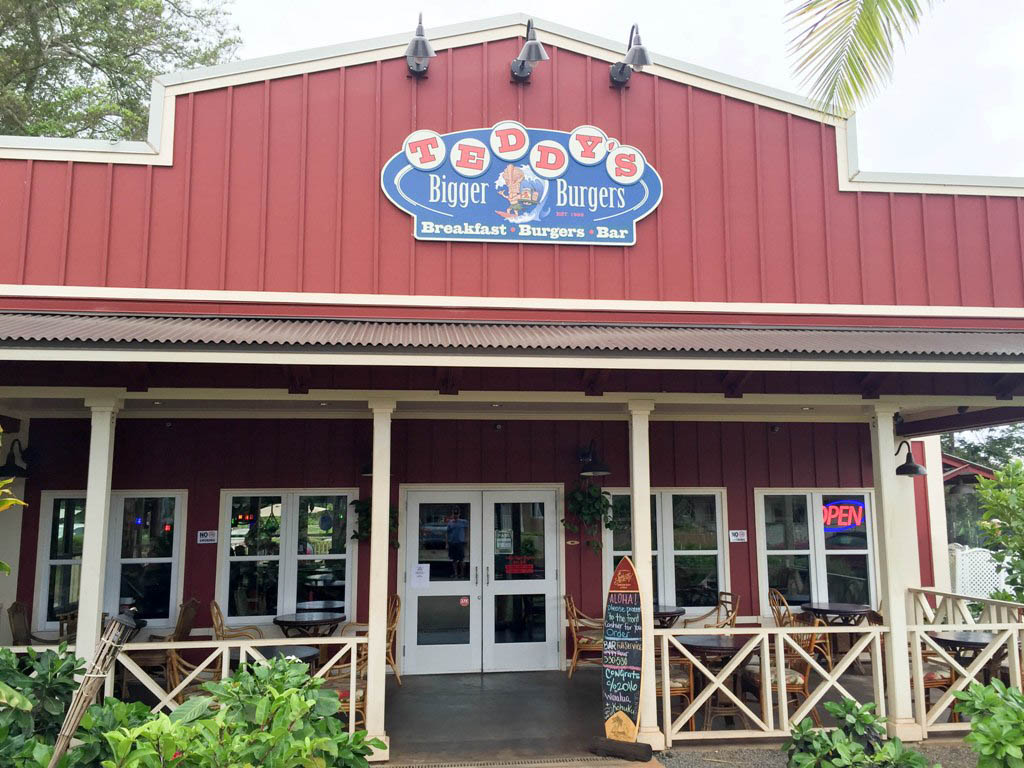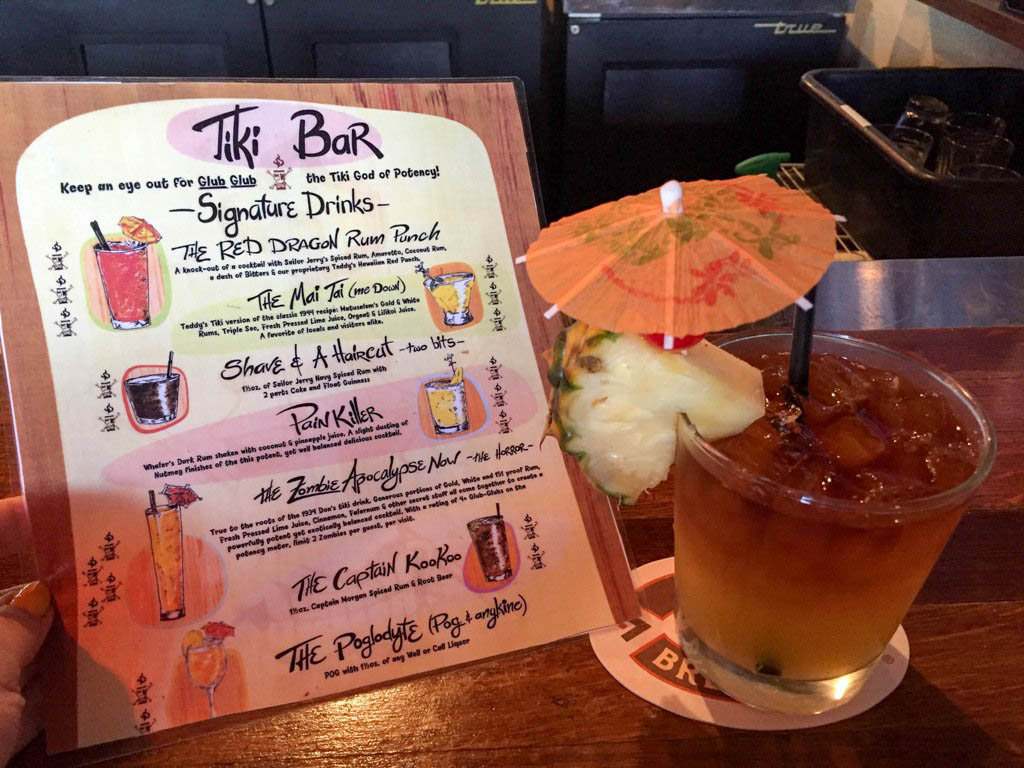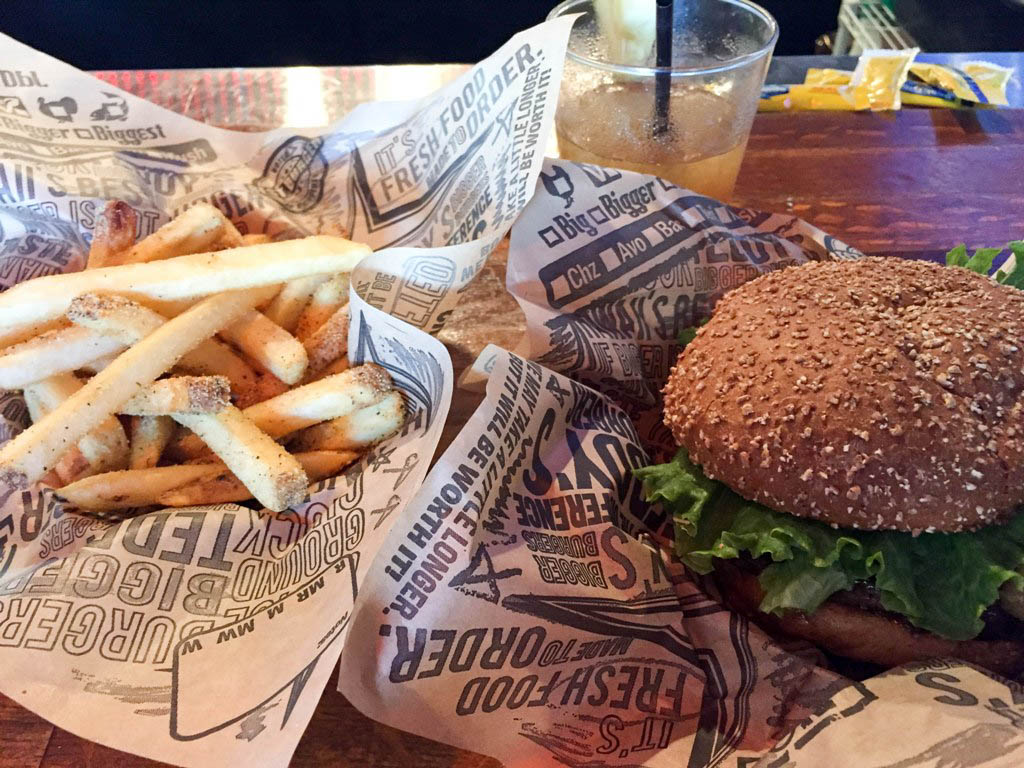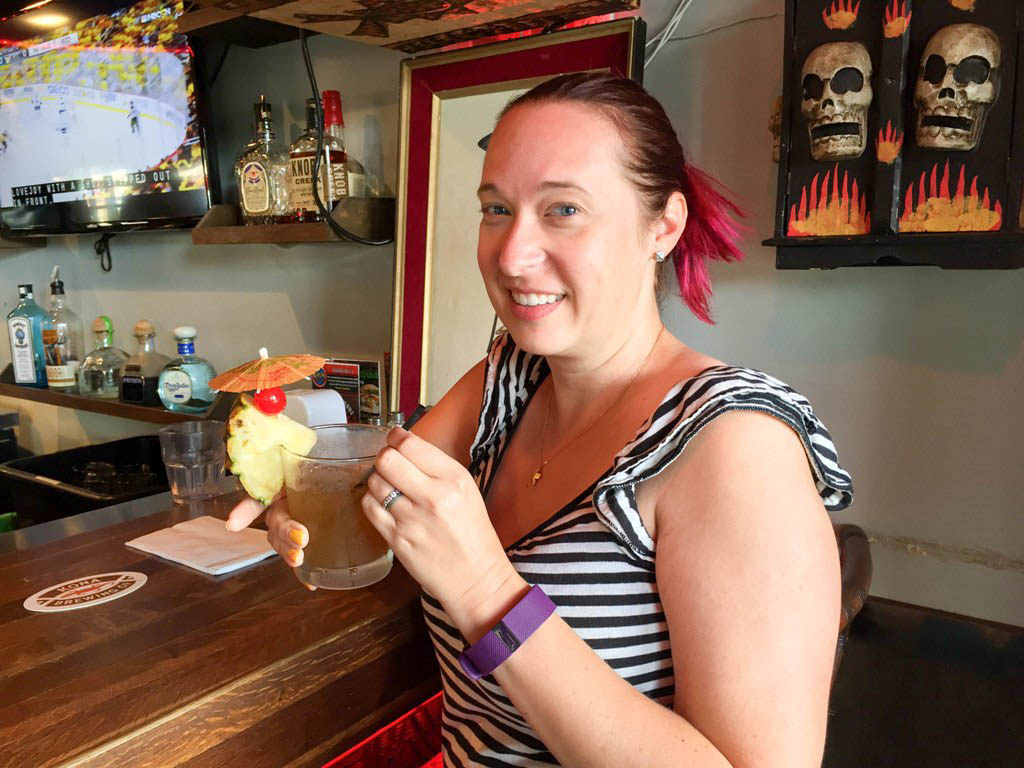 The woman sitting next to us was a local but we learned she grew up in Orange County, CA. We asked where we should go next, from a local's opinion. She said we should go to Sharks Cove, just a few minutes north, for good snorkeling. We said thank you and good bye and went next door for shaved ice before getting back in the car. (By the way, my knee was feeling 80% better, I think perhaps due to the Mai Tais.) We had a massive fail with our shaved ice – we picked three colors we thought would make a rainbow but turns out raspberry is BLUE. But we decided blue and green were great Hawaii colors and it was delicious anyway. By the way – comparing this to the shaved ice at Aulani, I didn't taste much difference.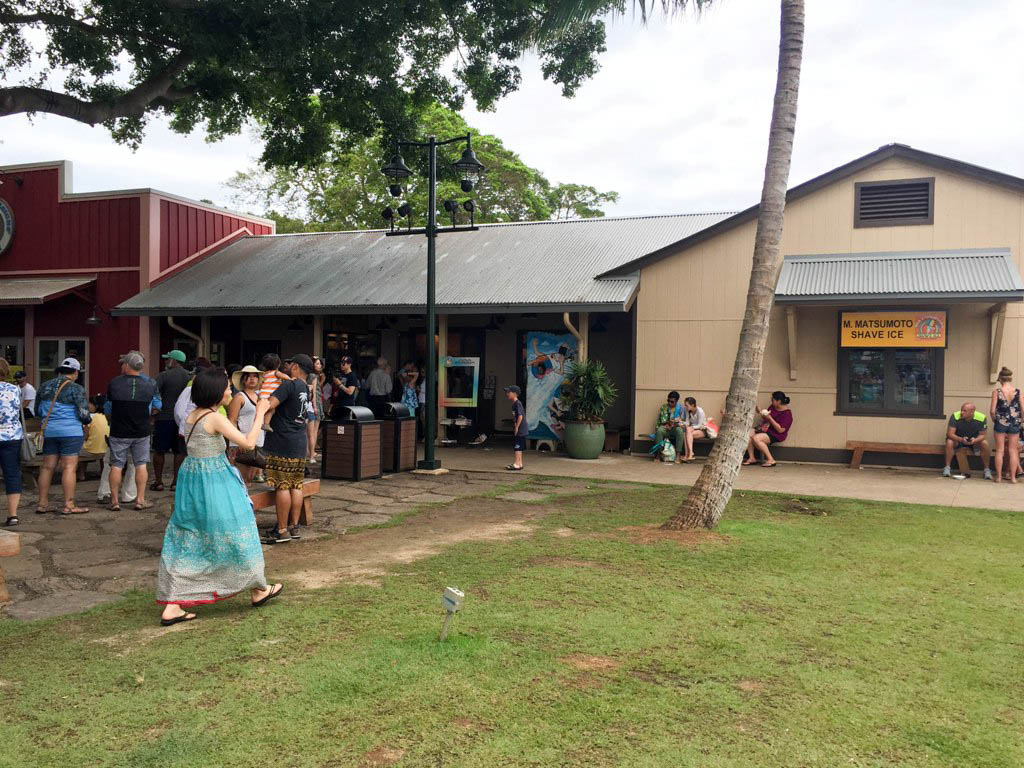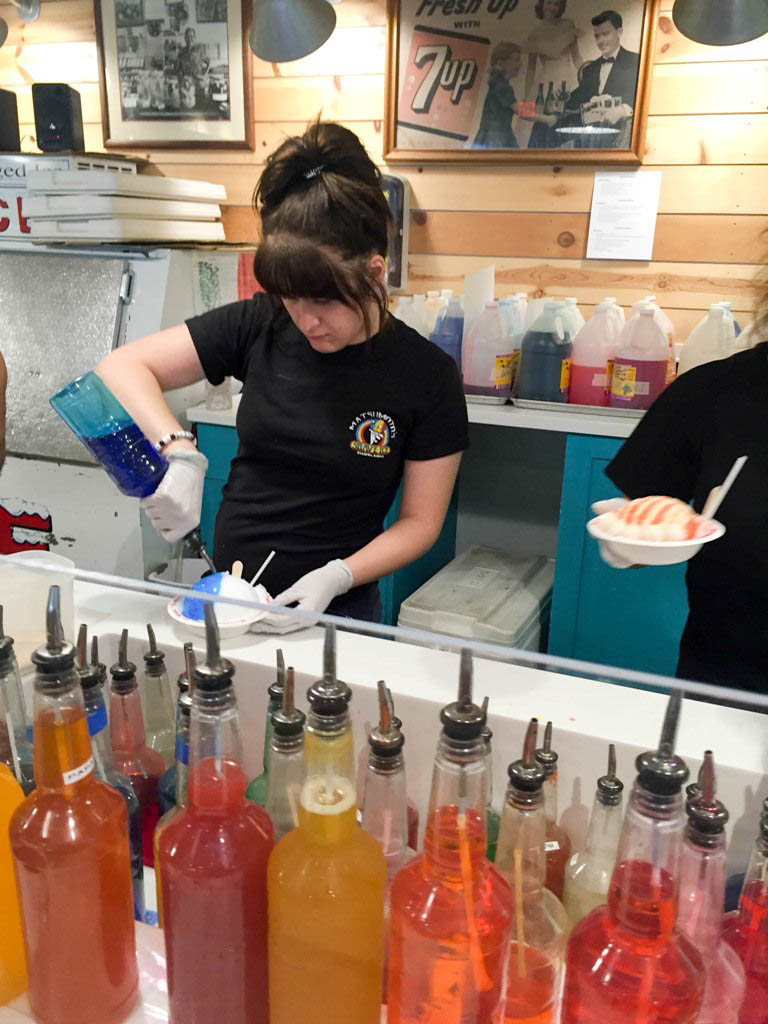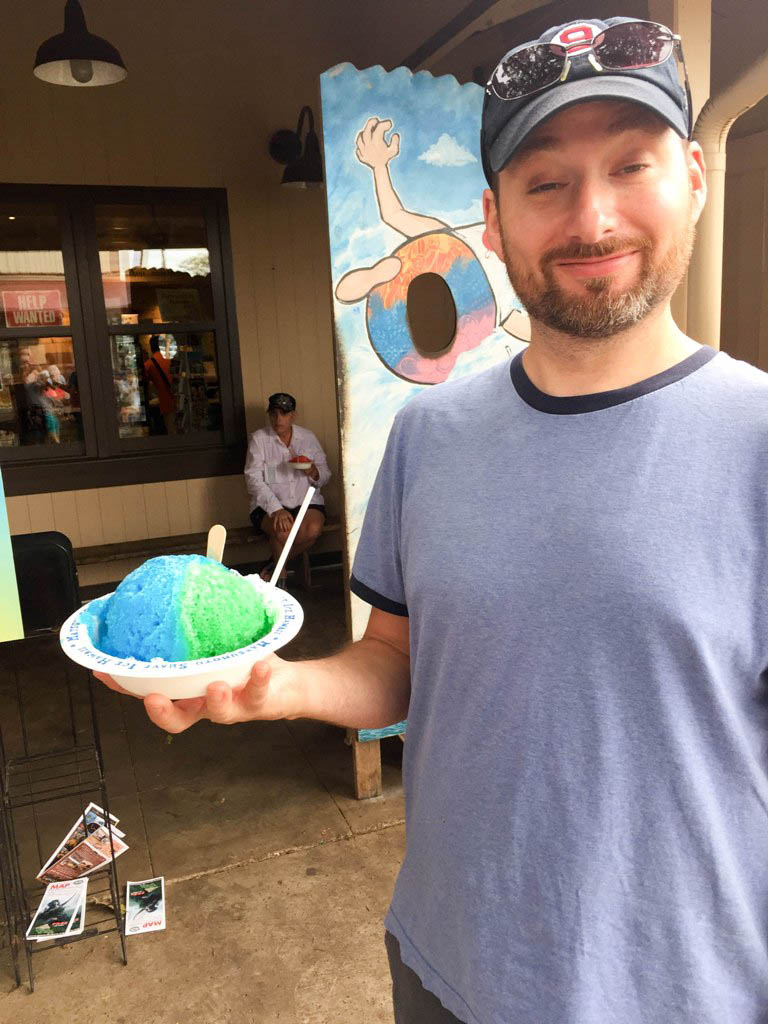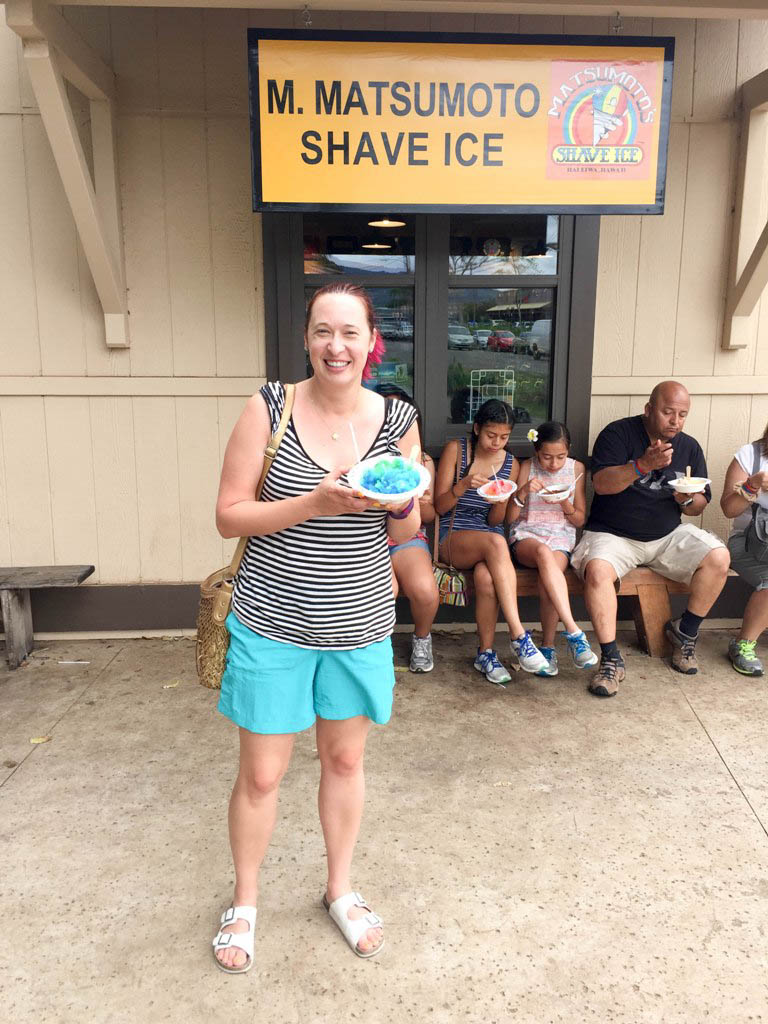 We headed north and noticed Turtle Beach on the map. I remembered this was a good place to see turtles (natch) so we stopped. We saw four turtles laying on the sand. I swear they look dead … but we saw them move from time to time. The turtles all had signs with their name and info on them, so they must be regulars to the beach. There was also someone (a volunteer?) watching over the turtles and stopping people if they got too close.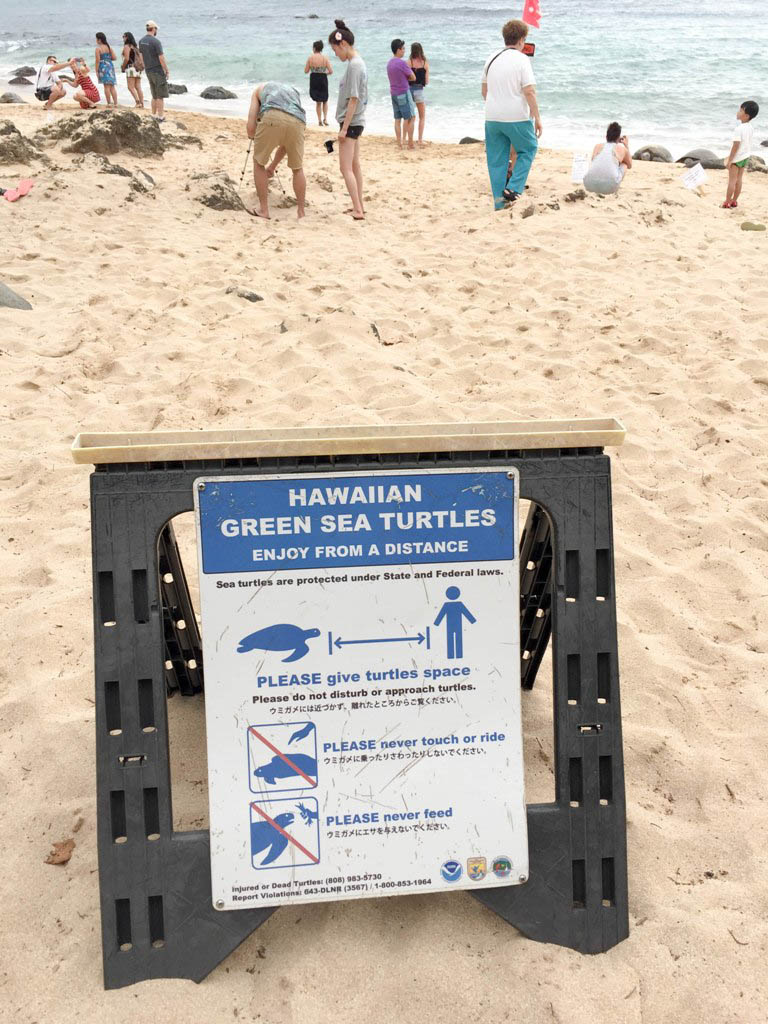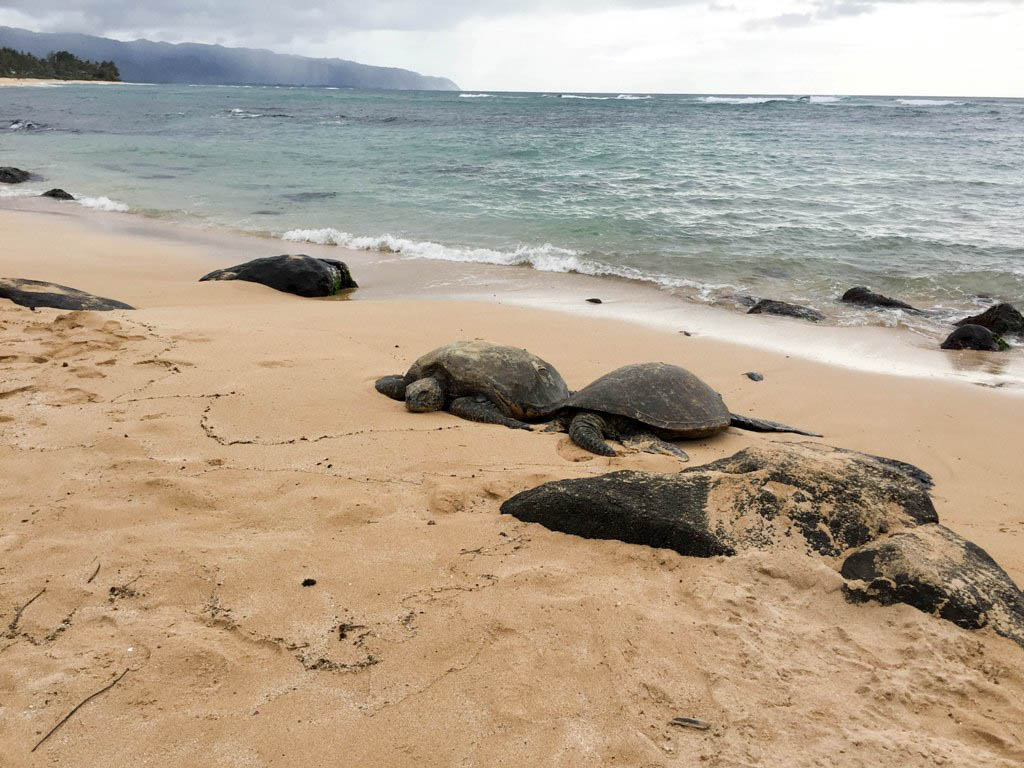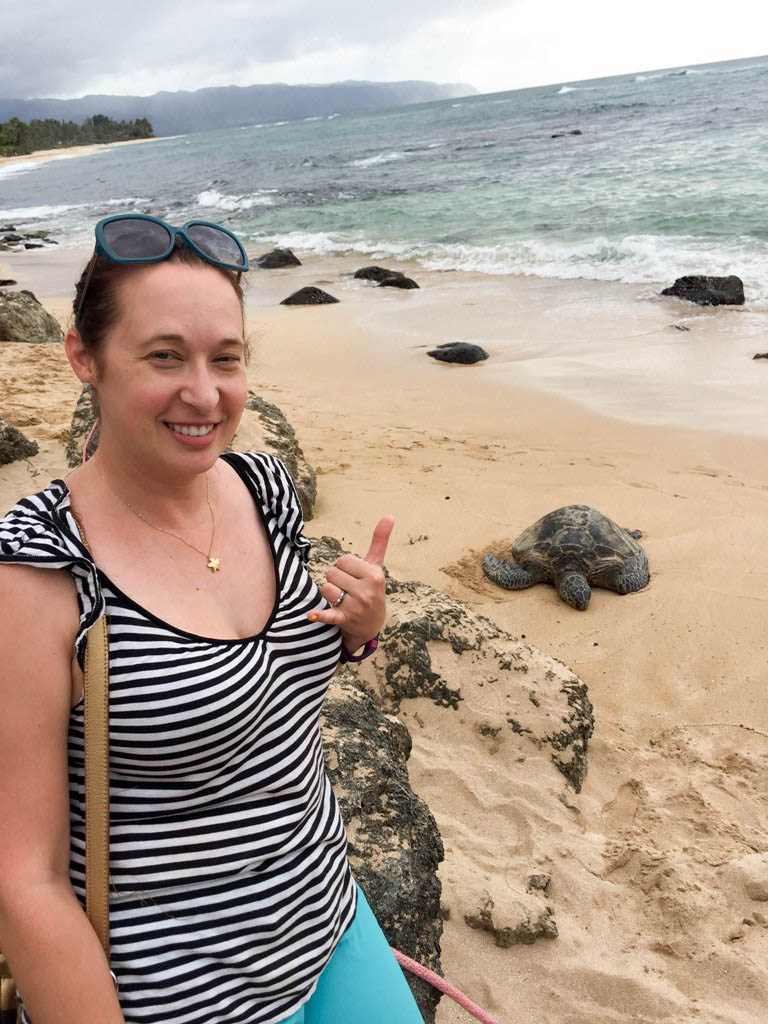 Next we drove just a few minutes more to Sharks Cove. We changed into swimsuits in the restrooms there (very gross) and walked down to the rocky shore. Our reef shoes I ordered on Amazon came in very handy here. We climbed among the rocks until we got to a large jetty where other snorkelers seemed to be leaving their things, so we did too. We masked up and waded into the water – and immediately saw tropical fish. Like, immediately, swimming around our legs. We snorkeled around for about an hour and saw so many things. We saw countless fish, big and small, an eel, sea anemones (I think) and at one point I was surrounded by a school of fish. It was incredible and an experience I'll never forget.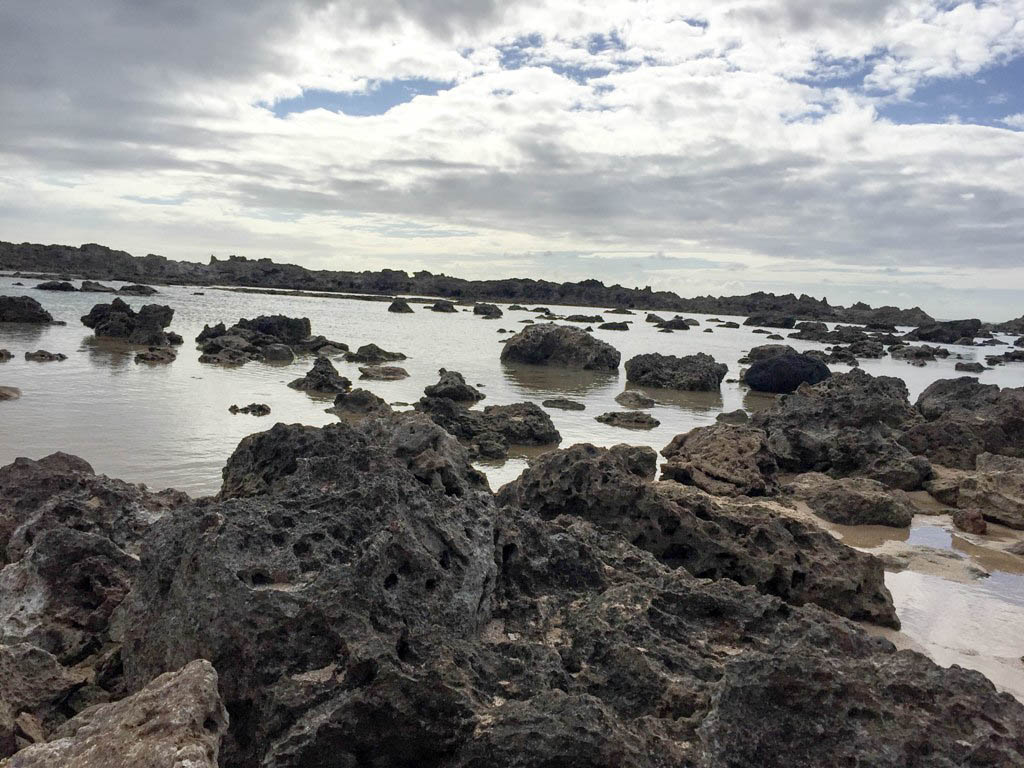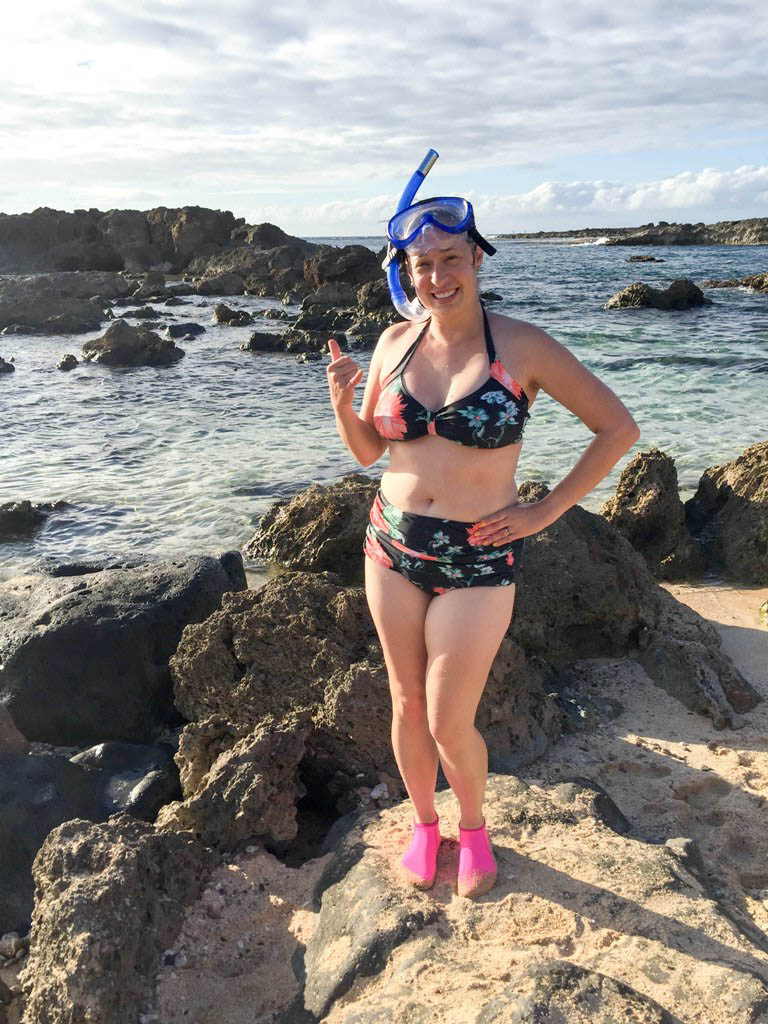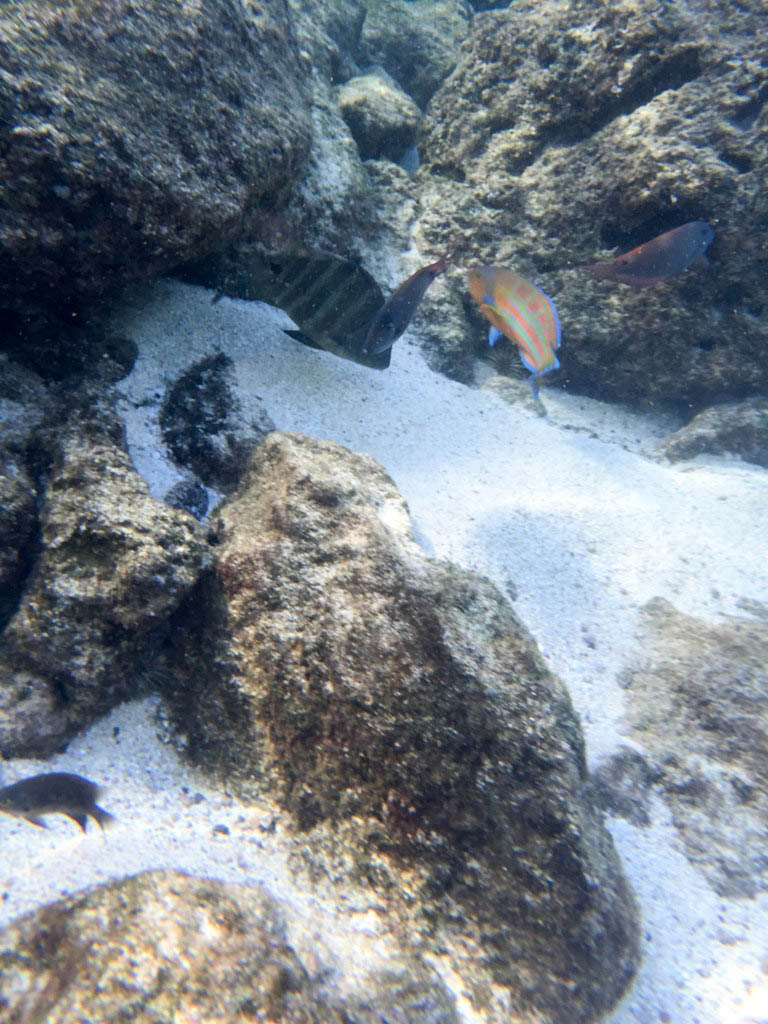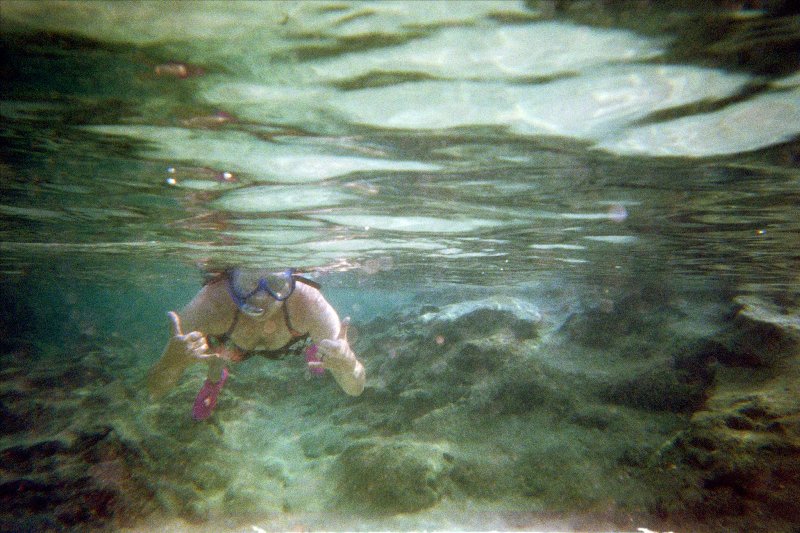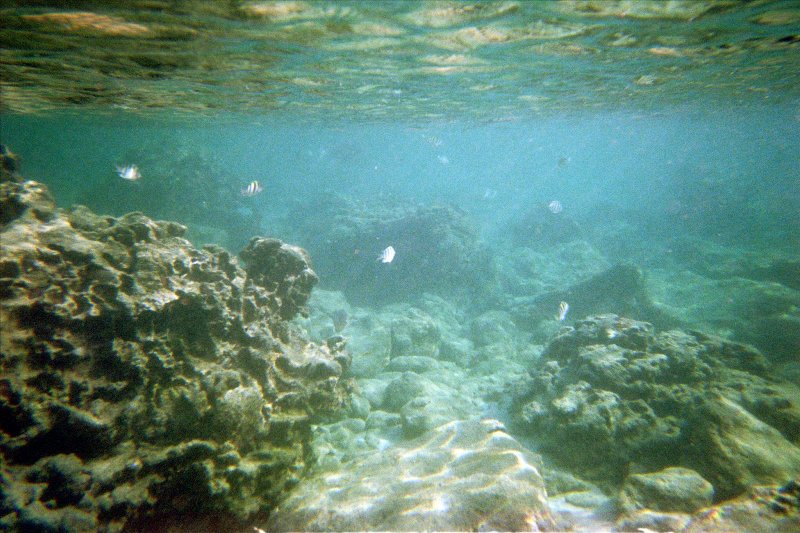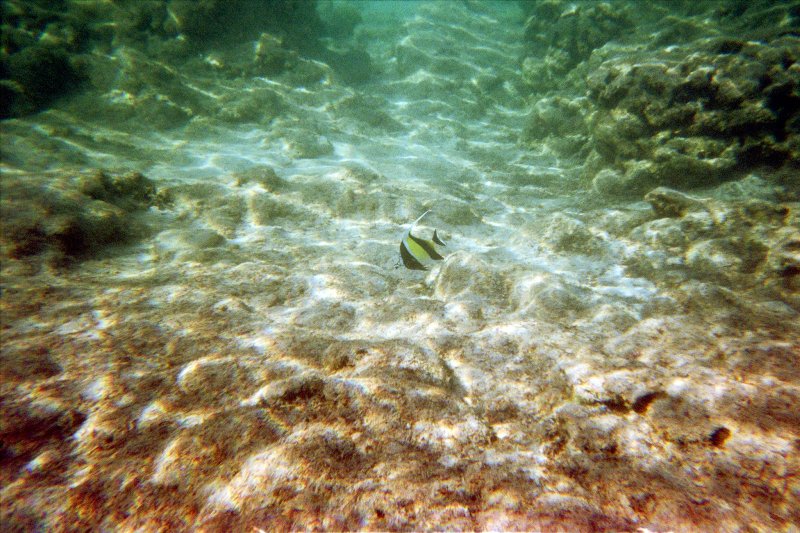 Our final stop was a famous beach Waimea Bay; it was a beautiful spot but at this point the sun was very low and we were exhausted from our long day, so we didn't stay long.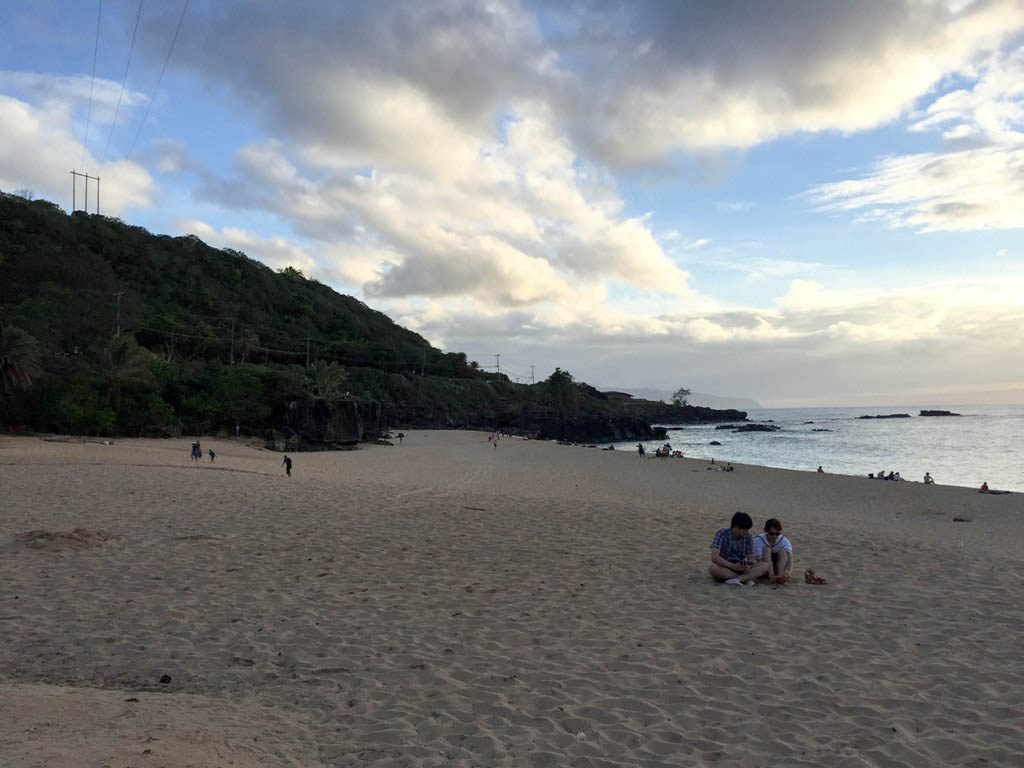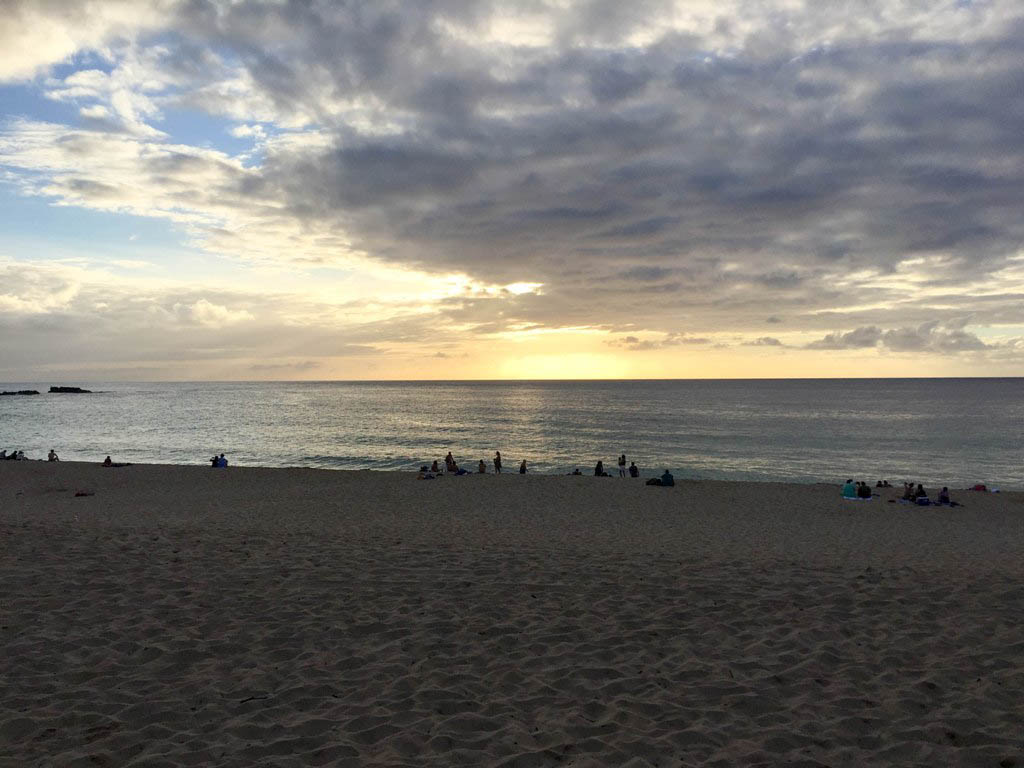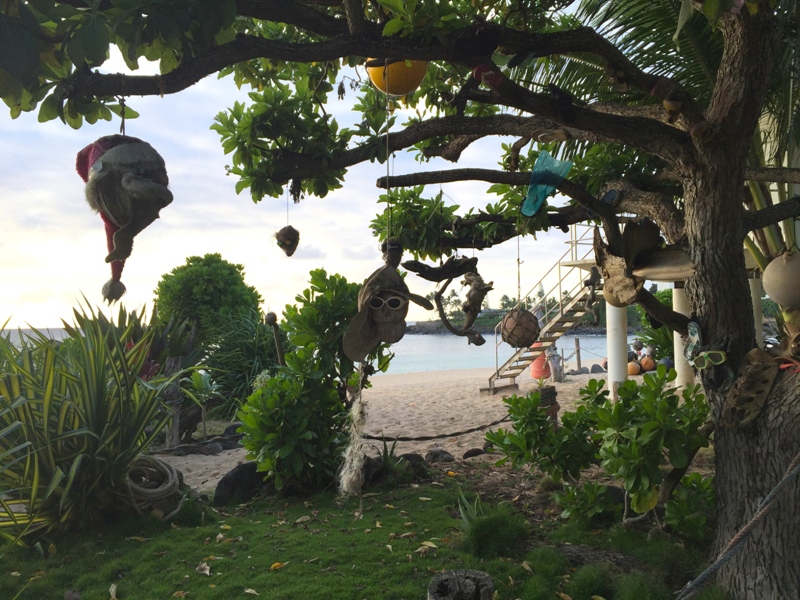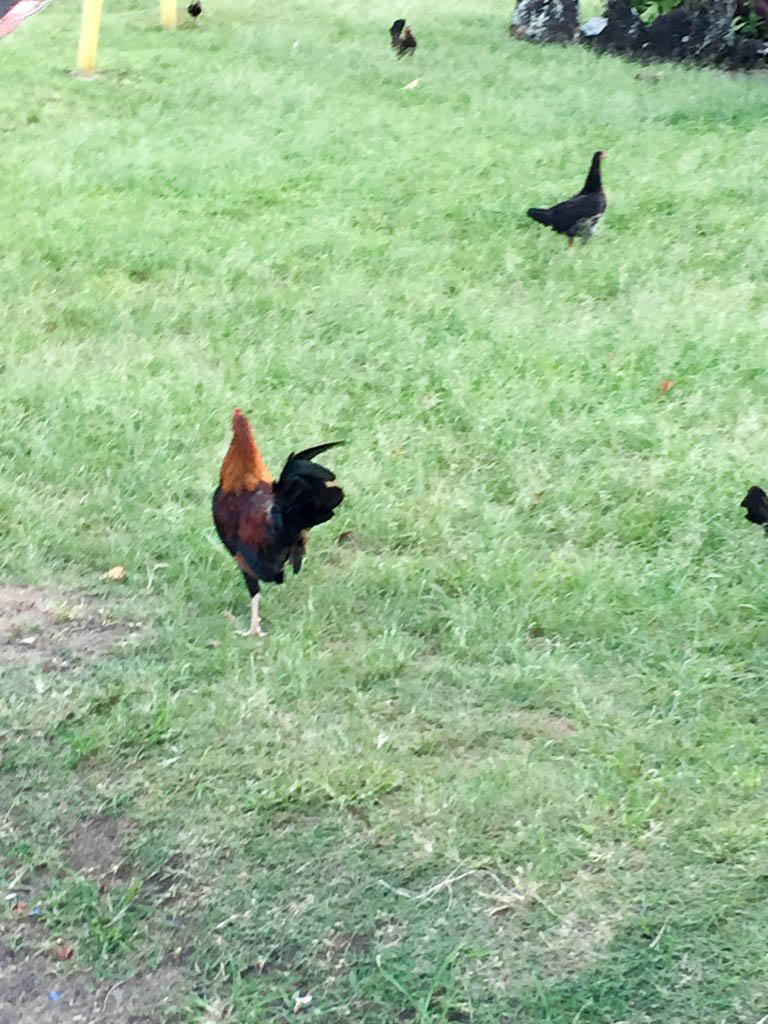 It was now around 7pm and we decided to head back to Aulani. (If you rent a car be sure to stop for gas outside of Ko Olina because there are no stations in Ko Olina. We learned this the hard way.)
After a quick rest in our room and another make shift ice pack for my knee, we decided to go across the street and check out Monkeypod for dinner. We had heard this was a good alternative to Aulani's crazy food prices but we didn't think the pricing was much different. $13 for cocktails and around $15 for a small pizza is on par with what we paid for food and drinks at the resort. Monkeypod does have a happy hour with both drink and food specials, so perhaps that's what people were referring to. Anyway, the food was very good and I liked that they use all fresh and natural ingredients. We sat at the bar and really enjoyed our meal here.
After dinner and dessert we went back to the room and sat on the balcony listening to music before heading to bed.
The next day at Aulani was a day I was really looking forward to – Laniwai spa day!