For the first time, Halloweentime is not only taking over Disneyland park, but Disney California Adventure as well! From when you first enter the gates, Mr Oogie Boogie from Nightmare Before Christmas greets you in front of a full moon.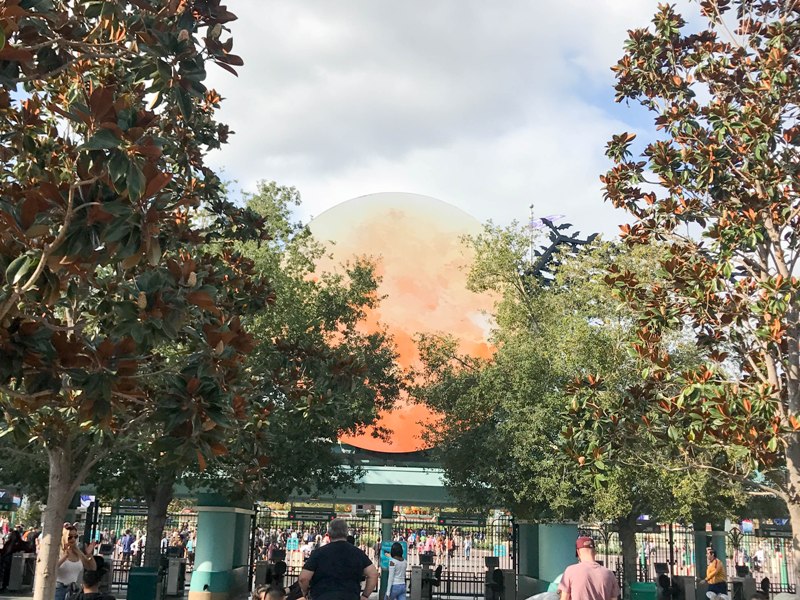 Buena Vista Street is decked out in purple and black, with bats hovering over you.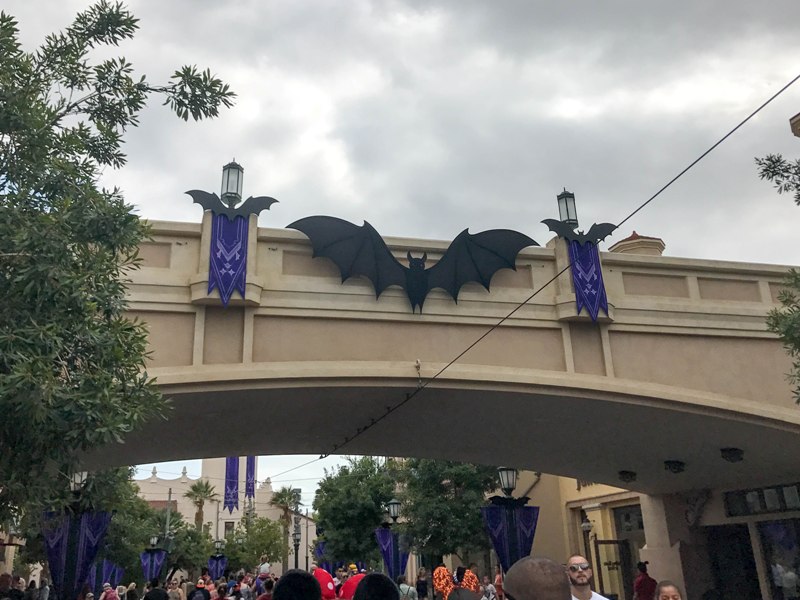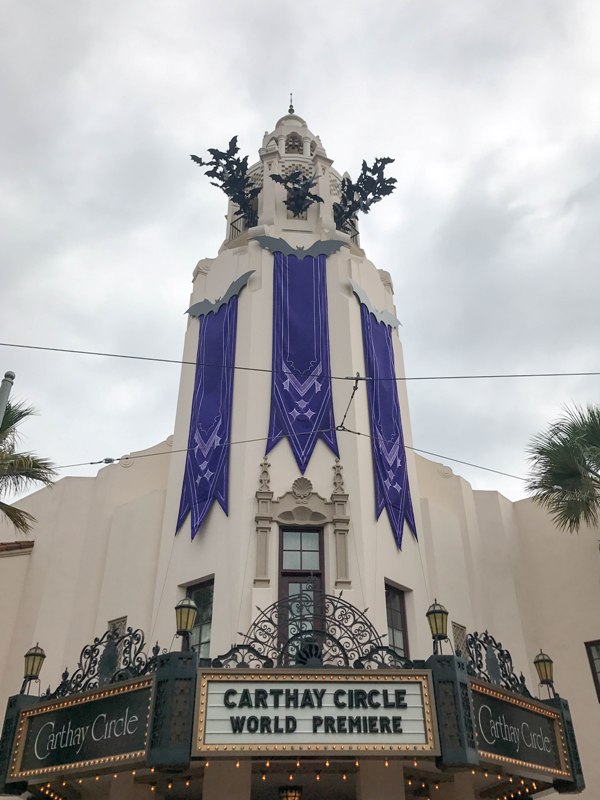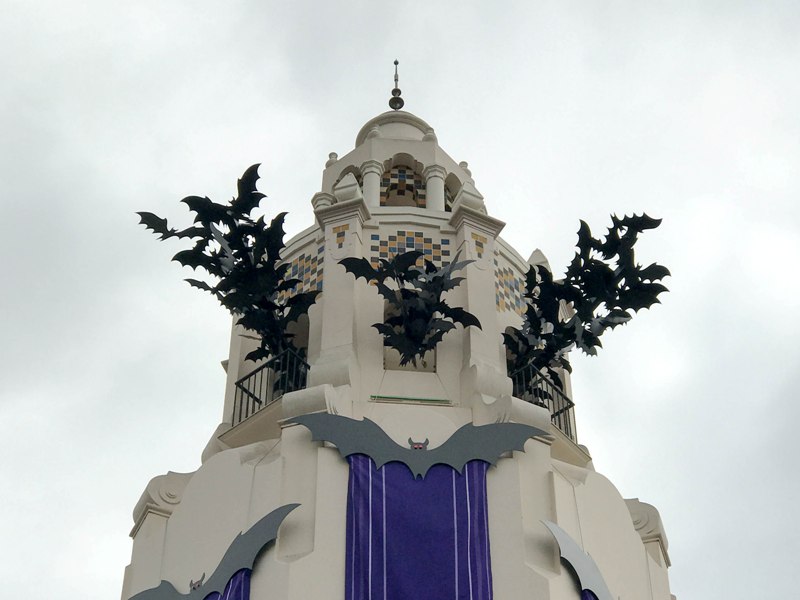 In the central hub, a new Headless Horseman statue greets you!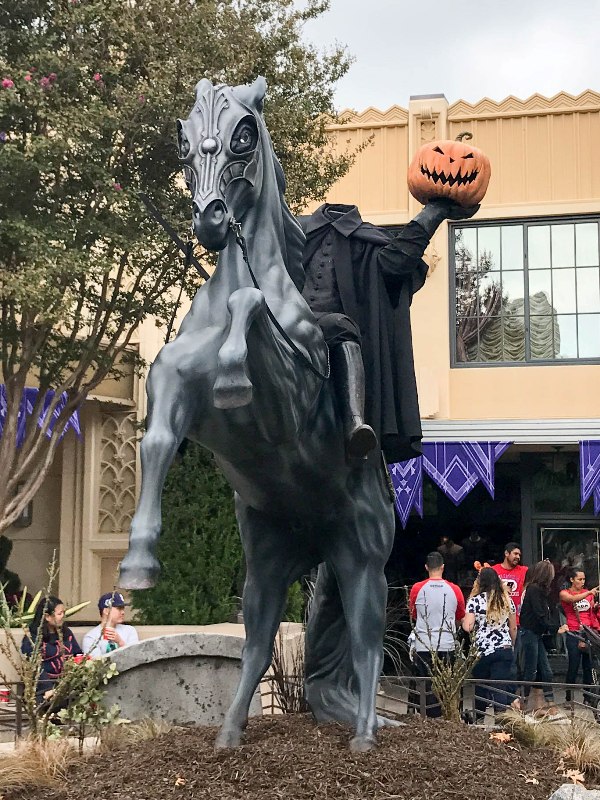 The windows on Buena Vista Street are decorated accordingly. Even Rock Candy Mountain got a Halloween makeover.
But the real attraction at DCA this year is Cars Land. Route 66 has gotten a full overlay to celebrate the spooky holiday, complete with decorations, new photo ops, and ride recreations.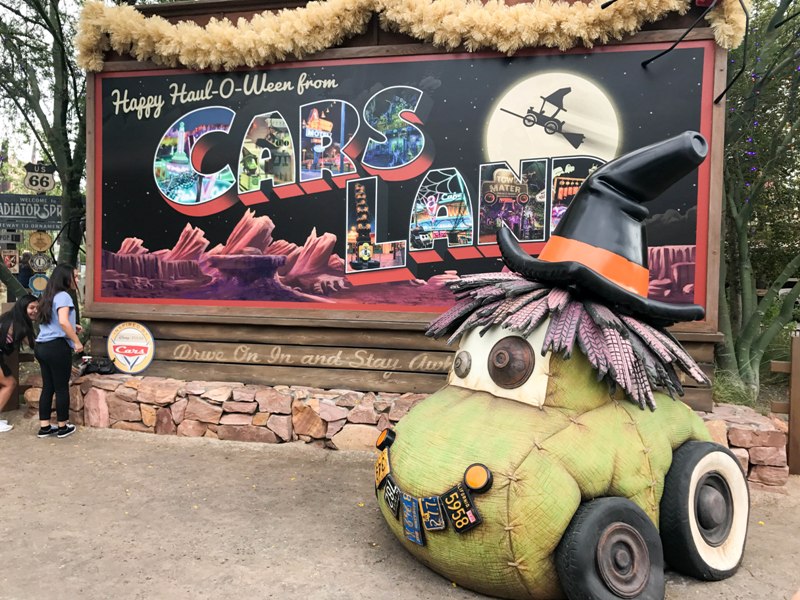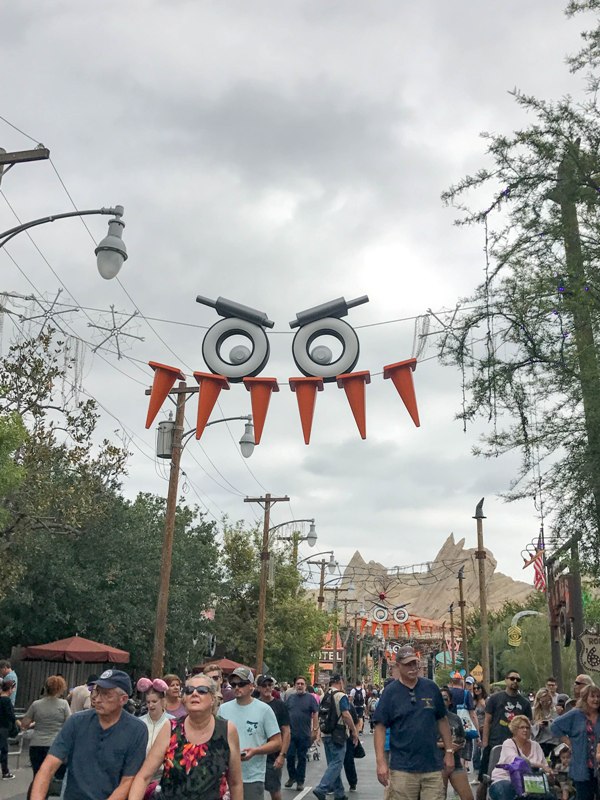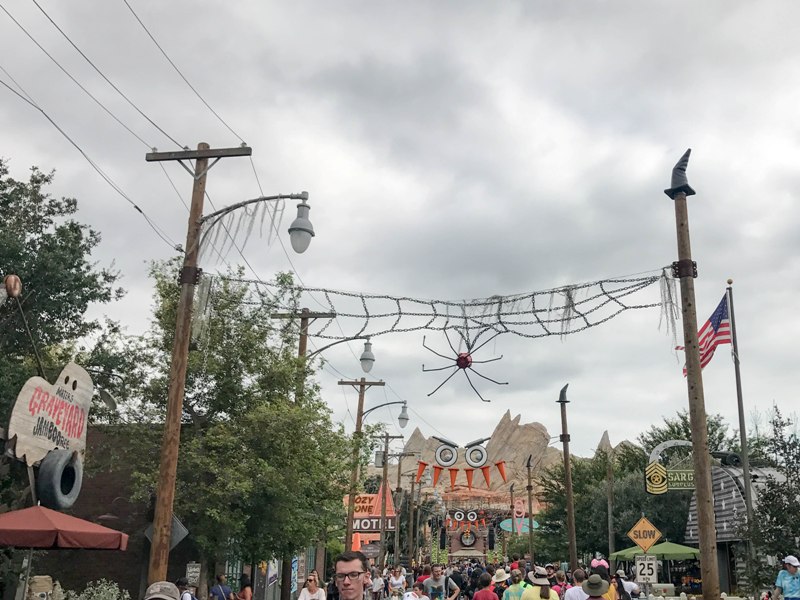 Naturally cars would decorate for any holiday with car parts and accessories. That includes sheet metal ghosts and an oil can pumpkin patch!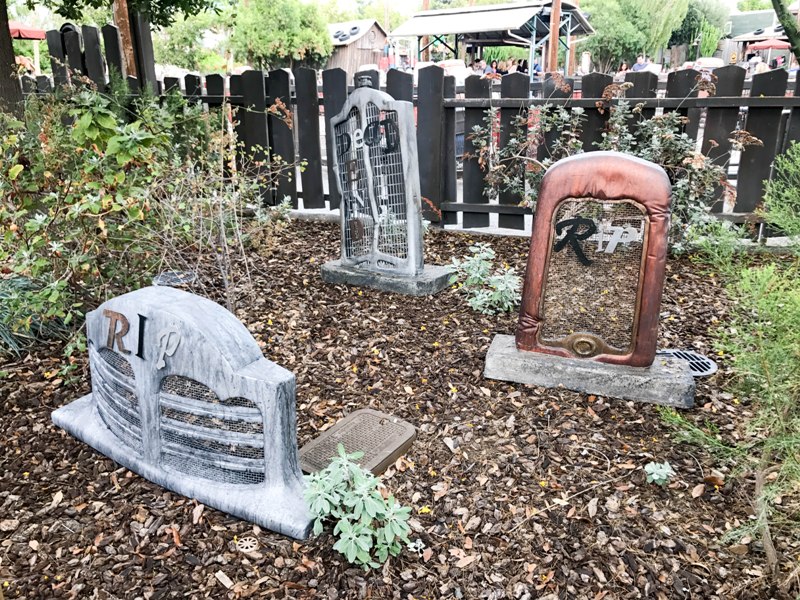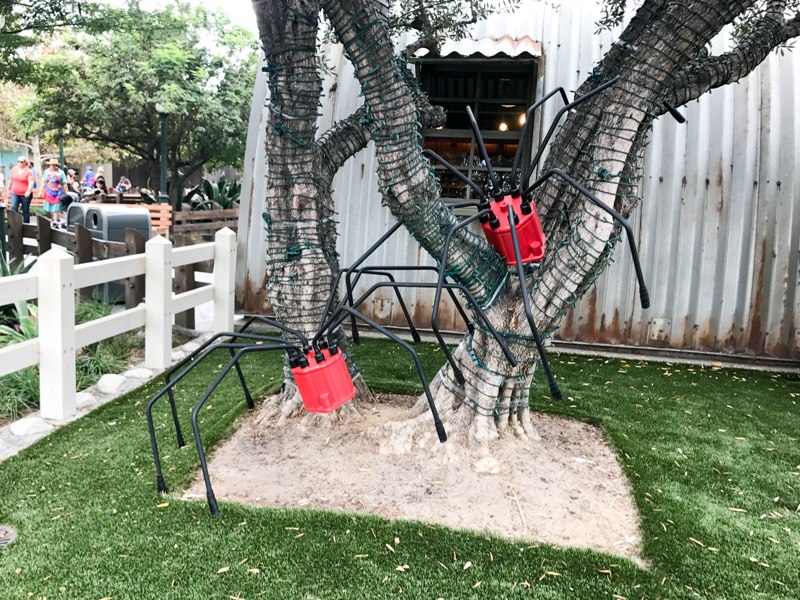 Tow Mater's attraction is temporarily called Mater's Graveyard JamBOOree, complete with new themed songs.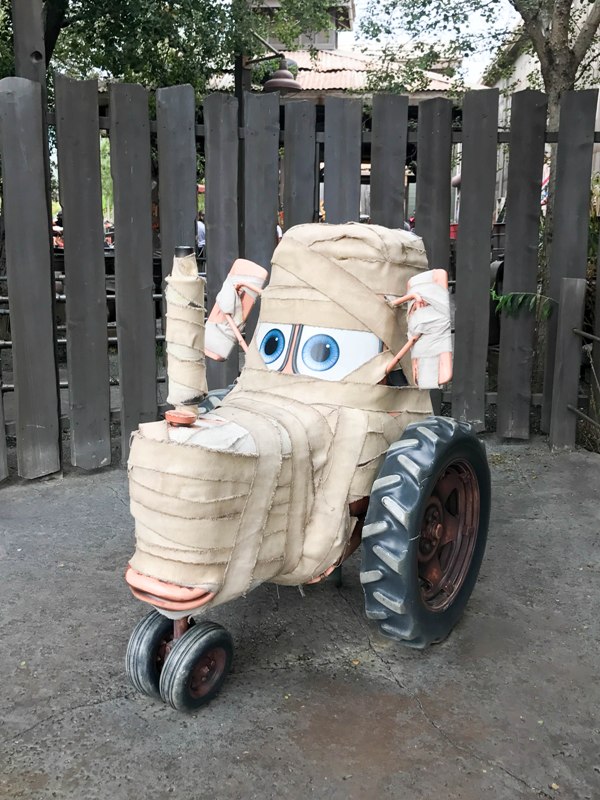 Luigi's Flying Tires also received the Halloween treatment.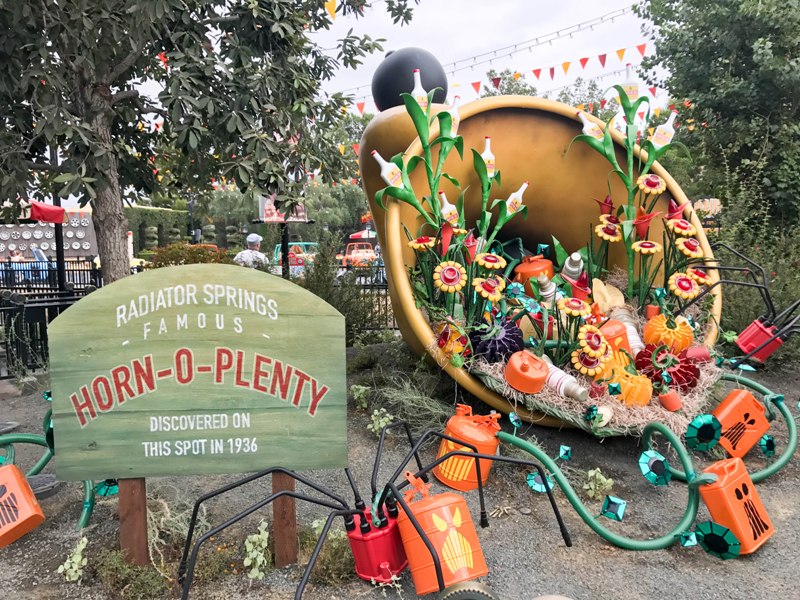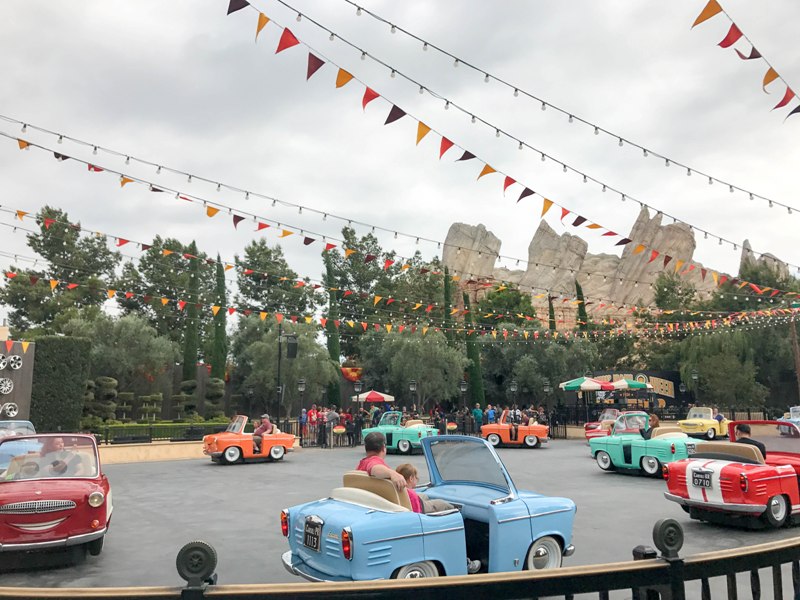 The Cozy Cone Motel turned their orange cones into orange jack-o-lanterns.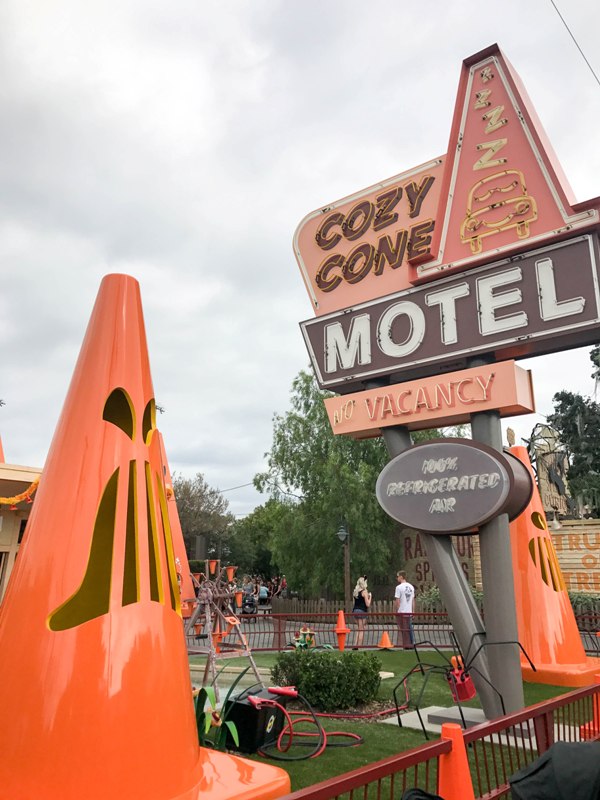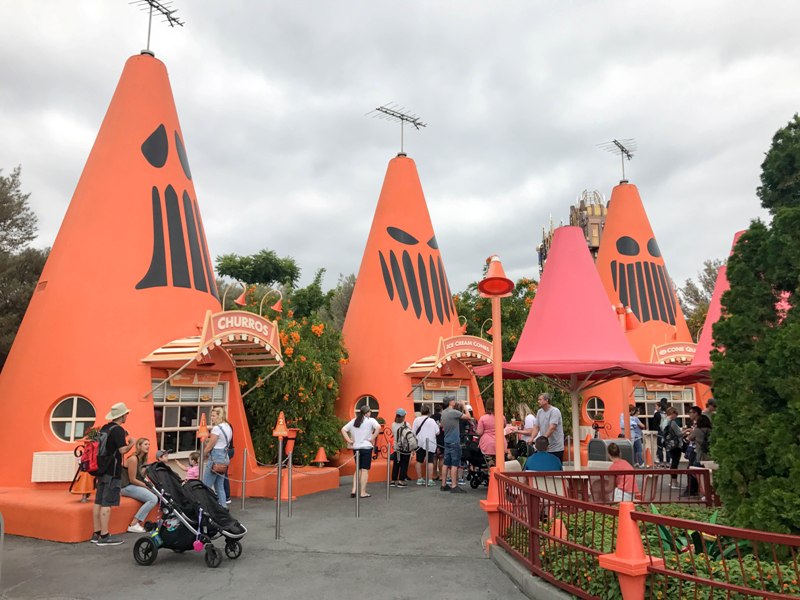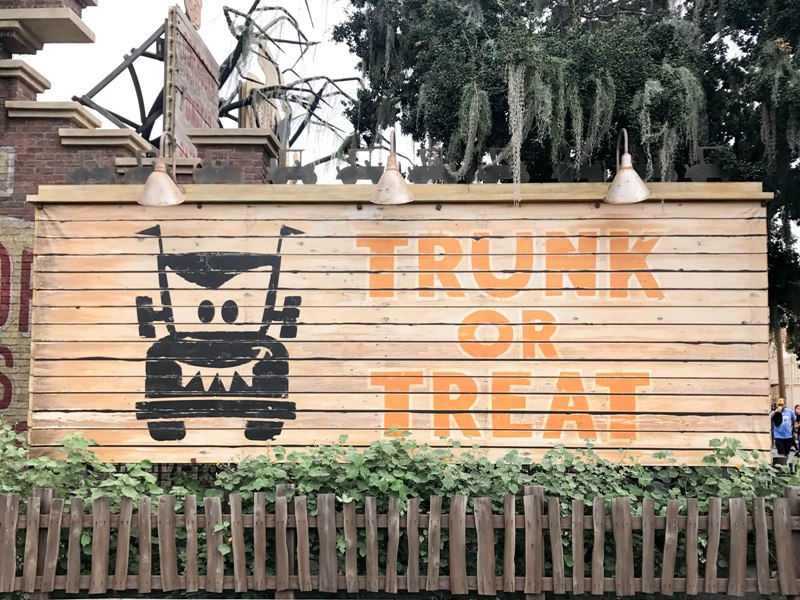 Even the cars are getting in on the fun, with Halloween costumes! I saw Lightening dressed as a superhero and Mater dressed as a vampire. SUPER CUTE.
There were frights around every corner … this abandoned ghost car spewed spooky sounds if you got too close!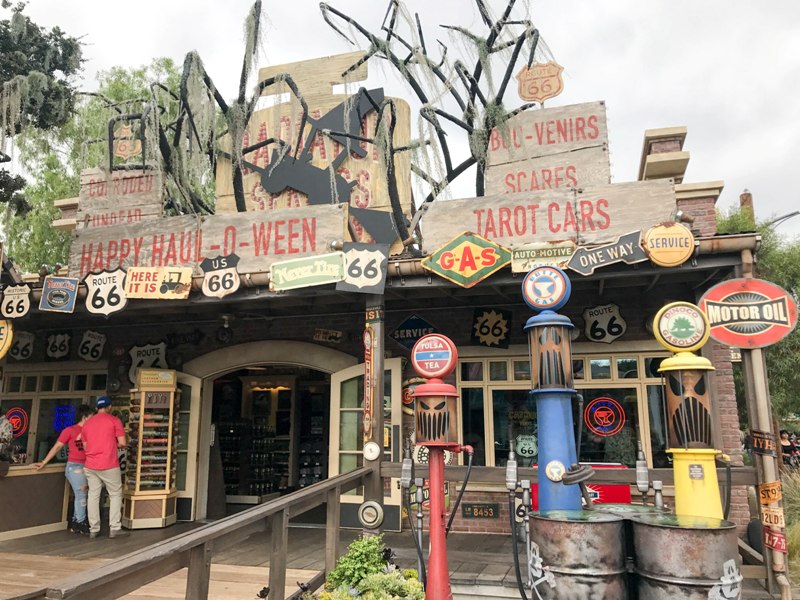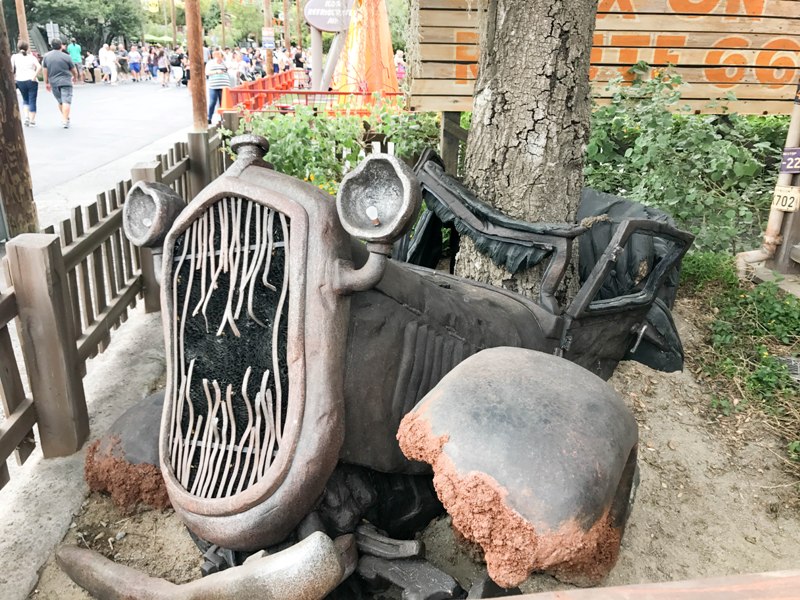 Stanley's Monument (aka The Stroller Attraction) is decorated ever so frightly.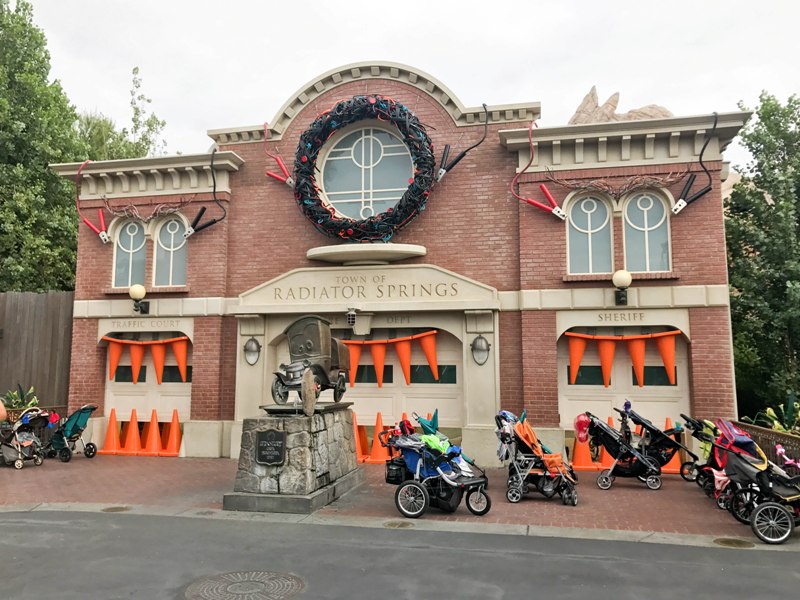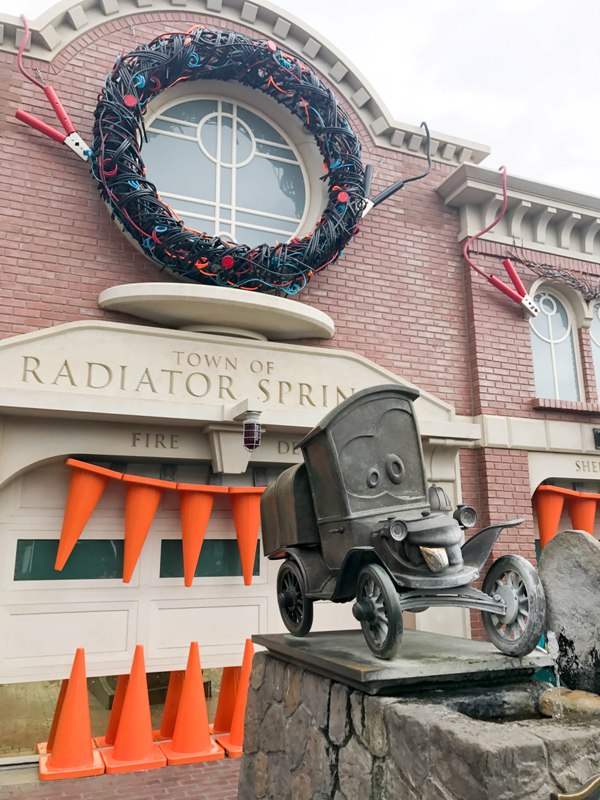 And Ramone's honors Dia de los Muertos with a sugar skull car.
I wish I could say the clouds were part of the effects, but no! The weather must have been in the Halloween spirit, too, I guess.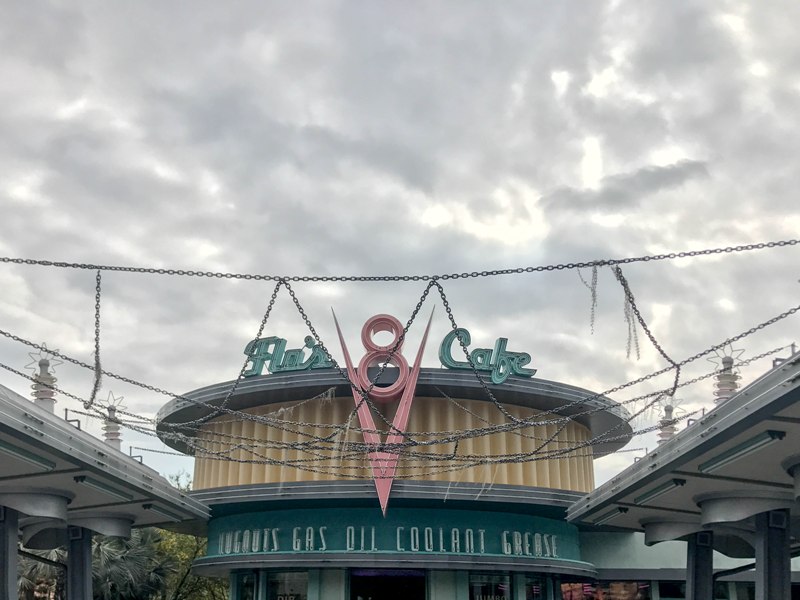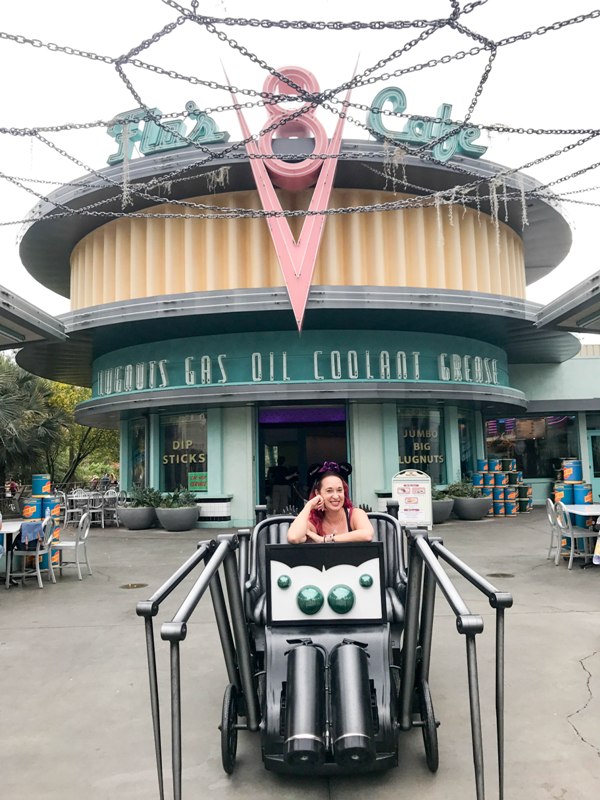 As for special treats … well … Halloweentime had not *officially* started when I visited, so I'll have to go back to check out all the grub.
The Disney Imagineering team did a great job with this fun Halloween theme. It's always a TREAT (heh) to experience something new at Disneyland, when you go as often as I do!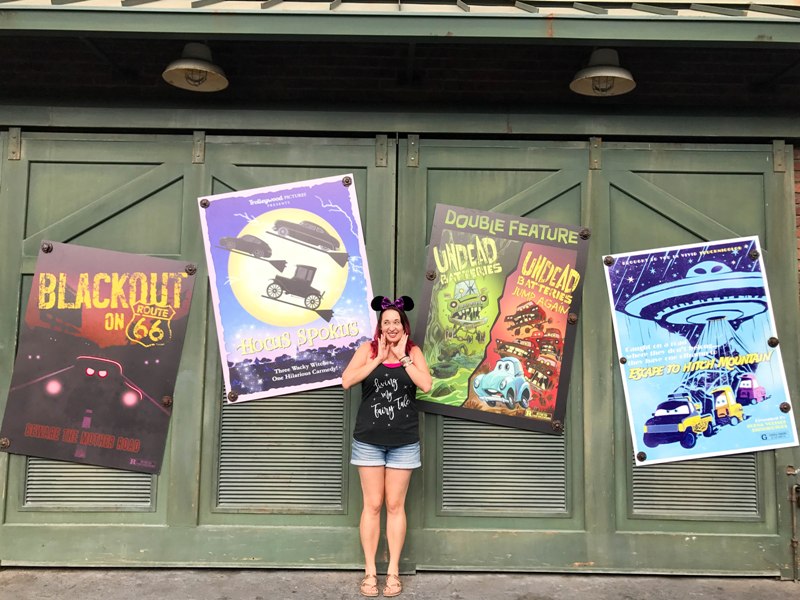 What do you think of the Cars Land HAUL-O-WEEN this year?