This is a partnered post with CK Mondavi. All opinions are 100% mine. Search #CKMondaviGameDay on Instagram and Twitter for more recipes and entertaining tips!
For some people, the football "big game" marks the end of sports season in their house. But for us, it marks the beginning. My husband is super into baseball and I love watching NASCAR, and they are both starting up soon! And where there are sports, there are snacks, right? The Daytona 500 is the biggest sports day of the year for me, and I let myself get away with being a lazy bum on the couch, snacking for four hours straight and indulging in some day drinking. One of my favorite "sports bar foods" is a good old fashioned quesadilla. But obviously the high calorie count can be a problem.
Recently I tried a goat cheese quesadilla at a nearby restaurant and decided to recreate it at home. This quesadilla holds goat cheese, sun dried tomatoes, and pesto, and let me tell you, it's absolute PERFECTION. So, so yummy and so easy to make. It satisfied my cheesy-loving heart without all the guilt. The only food I like more than cheese is wine, and luckily the goat cheese pairs perfectly with CK Mondavi Sauvignon Blanc. CK Mondavi is the perfect game-day wine because it's high quality wine at an affordable price, and with so many varietals it's easy to please everyone in the group. Look for CK Mondavi's special game day promotions on their wine bottles in stores now through March 31, 2017.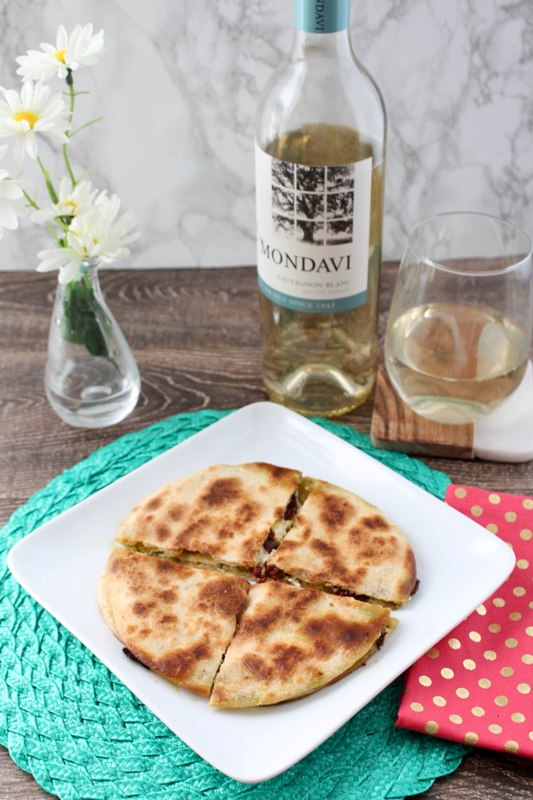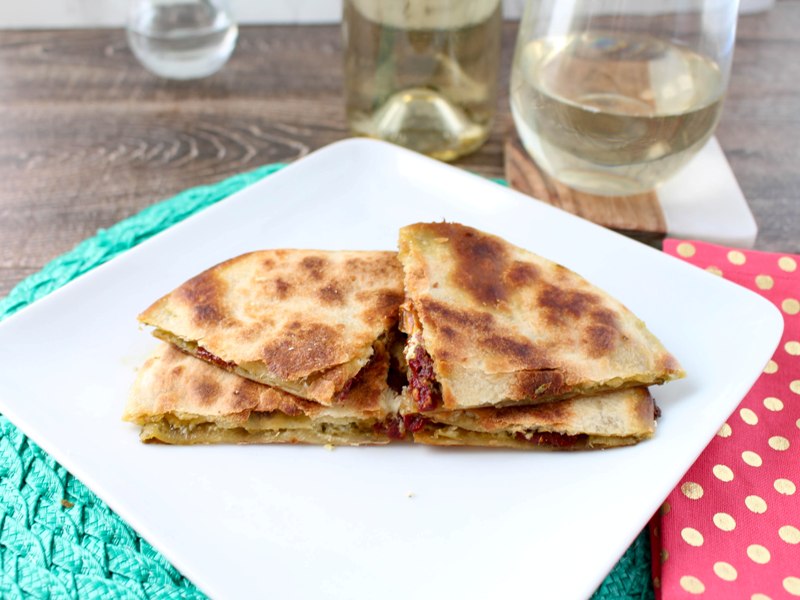 Goat Cheese and Pesto Quesadilla Recipe
Serves 1
Ingredients:
2 Flour tortillas
1/2 cup Goat cheese, crumbled
1/2 cup Sun Dried Tomatoes
4 Tbs Pesto spread
butter
(Pro tip – While foods made from scratch are always amazing, I bought the sun dried tomatoes and pesto pre-made in jars at my local market!)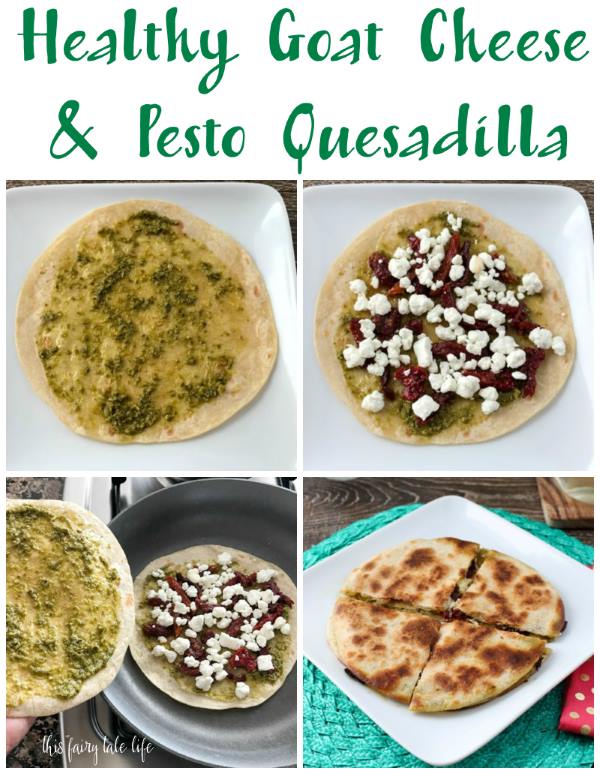 Steps:
Step 1 – Warm up the tortillas on a skillet and transfer to a plate.
Step 2 – Spread about 2 tbs (or to taste) of pesto on one side of one tortilla. It should be just a thin layer.
Step 3 – Distribute the sun dried tomatoes on top of the pesto evenly, then top with the goat cheese.
Step 4 – Spread the remaining pesto on one side of the other tortilla, and place it, pesto side down, on top of the other tortilla with the toppings.
Step 5 – Heat up a small amount of butter in a skillet and add the quesadilla to the skillet once the butter is melted. Heat for 2-3 minutes until the bottom tortilla is slightly crispy and starting to turn brown. Flip the quesadilla and cook another 2-3 minutes. The goat cheese won't melt completely but will become soft and gooey and delicious. Remove from heat and cut until four equal pieces.
Serve with a crisp cold glass of CK Mondavi Sauvignon Blanc or your favorite wine.
Learn more about CK Mondavi by following them on Facebook, Twitter, and Instagram!
If you like this recipe, please pin it!