Disclosure: I am an official ambassador for Dole. Dole provided me with product samples for this post, as well as compensation for my time. As always, all opinions expressed in this post are my own.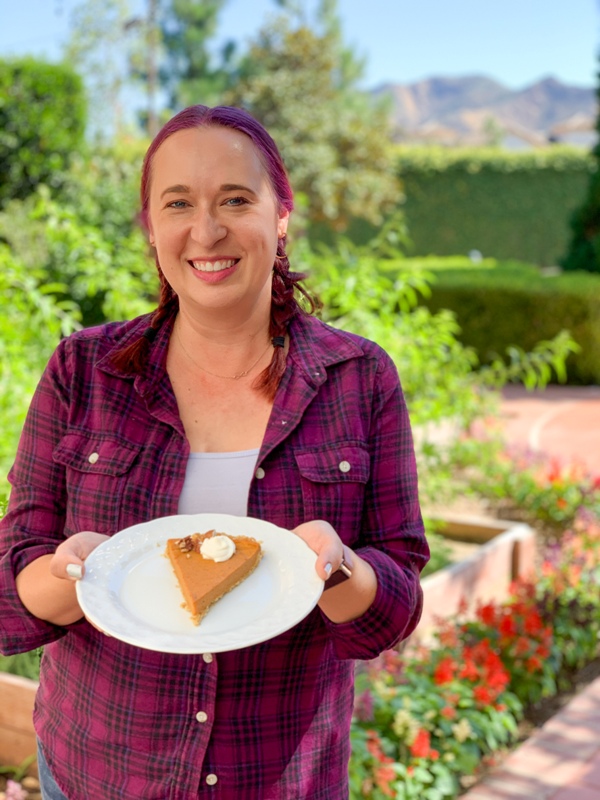 A couple weeks ago, I was invited by Dole to the Dole Wellness Kitchen in Westlake Village, CA (my hometown!) to learn how to create some Frozen 2 inspired recipes!
I love working with Dole because I love their collaboration with The Walt Disney Company and their commitment to healthier eating at the Disney Parks and at home. I definitely struggle with making sure I get my 10 servings of fruits and vegetables every day, especially when I'm at Disneyland. I love how these two companies are working together to make healthy foods more accessible and fun to eat!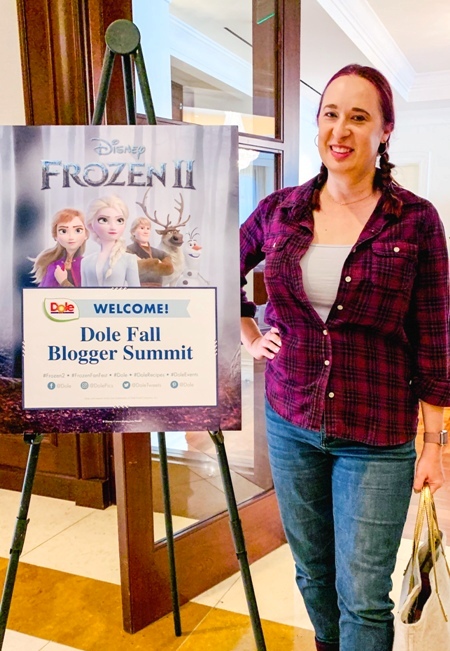 This Blogger Summit was all about celebrating the release of Frozen 2, in theaters on November 22, 2019. Dole has been working on some creative Frozen inspired recipes using fresh fruits and vegetables, and I absolutely love what they put together!
But before we got into to the kitchen, we learned more about Dole and The Walt Disney Company's initiative for healthy eating, while snacking on delicious breakfast foods, like Make-Ahead Frozen Brrr-eakfast Sandwiches and Sven Sleigh-Pulling Power Smoothies.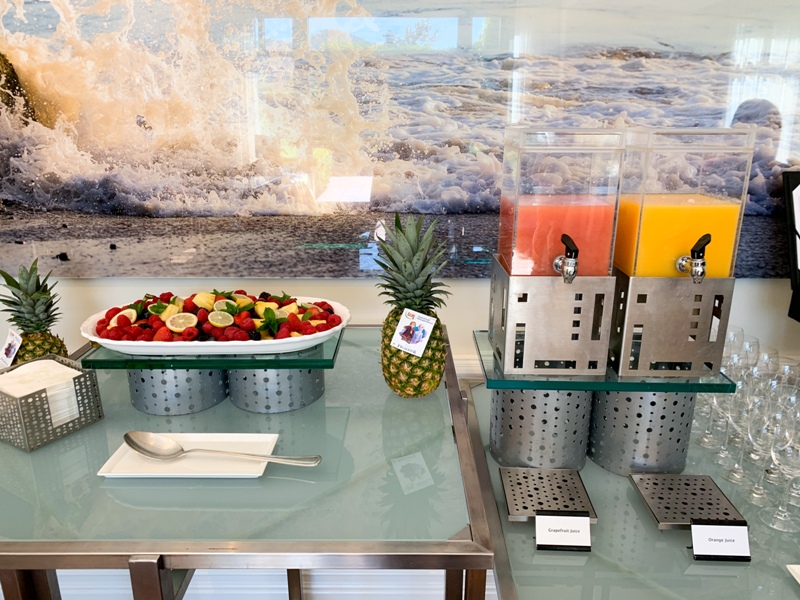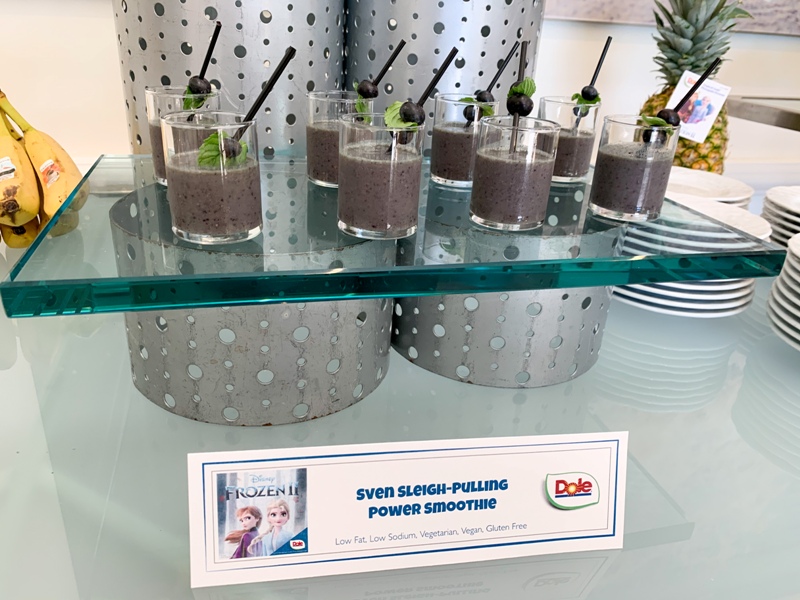 Did you know this is the first generation of kids expected to live shorter lives than their parents? I had no idea! Kids today are facing health issues related to poor nutrition and lack of activity at greater rates than past generations. Part of Dole and The Walt Disney Company's initiative is to make healthy food accessible, fun to eat, and easy to make for parents! The next time you are out shopping for groceries, be on the look out for your favorite Disney characters on packaging and stickers for Dole fruits and vegetables.
It's also easy to make healthier choices while at the Disney Parks thanks to the Mickey Check! Next time you are looking at a restaurant menu, look for the yellow Mickey with a green check mark – it indicates healthier options! And did you know The Walt Disney Company has built 12 playgrounds in playgrounds near Disneyland? They are not only promoting healthy eating, but helping kids stay active as well! For additional information about Disney's healthy living initiative, including recipes and activity suggestions, visit their Be Your Best website!
We also played Frozen trivia for prizes. I was at a huge disadvantage since I was likely the only blogger in the room who didn't have a kid who wanted to watch Frozen on repeat the last few years – ha! Needless-to-say I didn't win, but my friend Jessica from The Healthy Mouse – who is a HUGE Frozen fan – won the grand prize!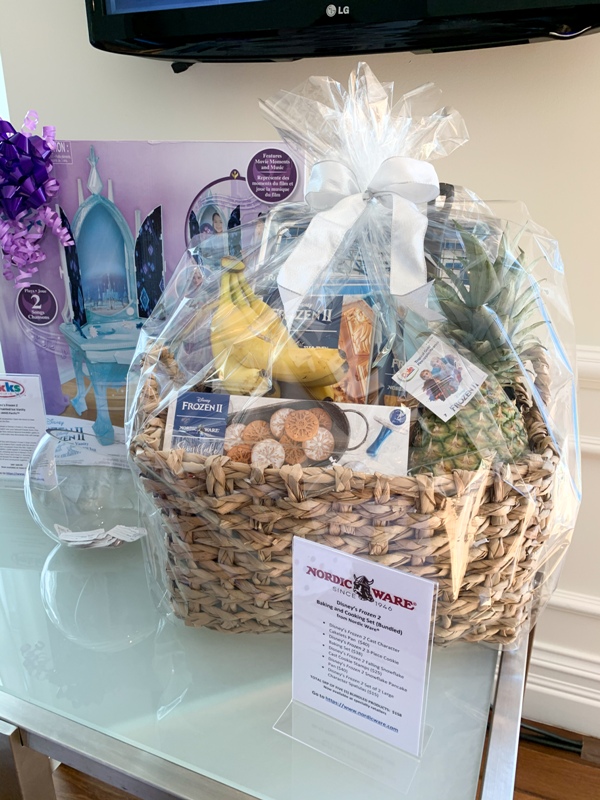 After a bit of competitive fun, we went into the test kitchen where we were given the opportunity to make our own Frozen Snow-Flower Pizza, using cauliflower crust. I topped mine with a cheese spread, spinach, tomatoes, and more cheese! The chef pointed out the extra cheese on mine and said my pizza was his favorite! (Although maybe he said that to all the bloggers!)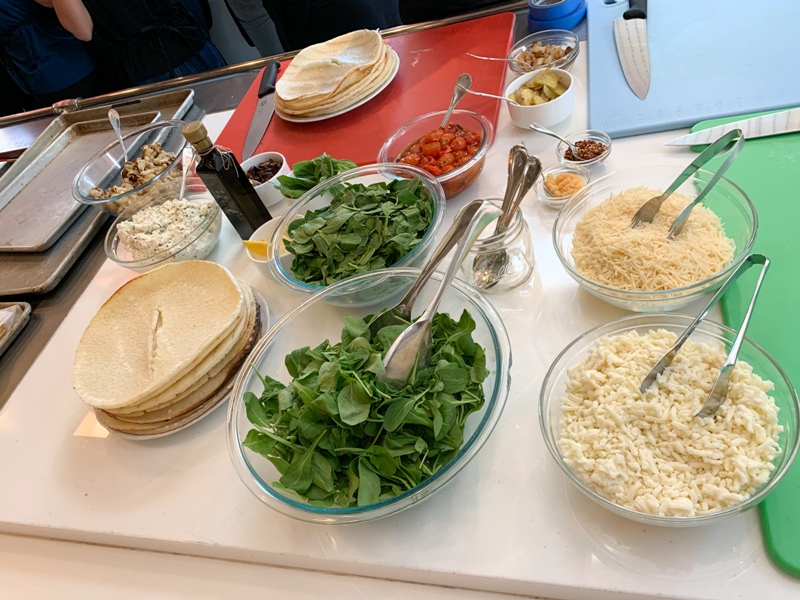 We also got to make our own Frozen Banana Split Cups were were SO easy! Get this – it's just layered dark chocolate, banana slices, and strawberry slices, and topped with coconut and toasted almond slivers. Put in the freezer for 15 minutes and you have an refreshing dessert packed with fresh fruit!
Next we were able to sample a few of the Frozen inspired dishes, including the Olaf Carrot Smoothie Bowl, Arendelle Coronation Seafood Stew, Gluten Free Veggie Pasta Bake (made with chickpea pasta), and Enchanted Forest Sweet Potato Cardamom Pie. My favorites were the Veggie Pasta Bake and Sweet Potato Pie! I honestly could have had eaten the whole display of that pasta bake, it was SO good! And the pie was delicious and not overly sweet. It was the perfect amount of sweetness for me!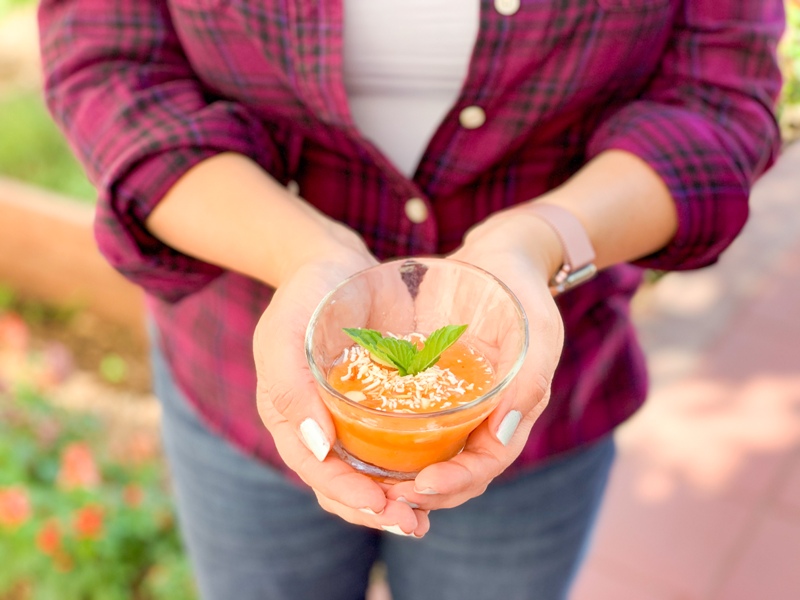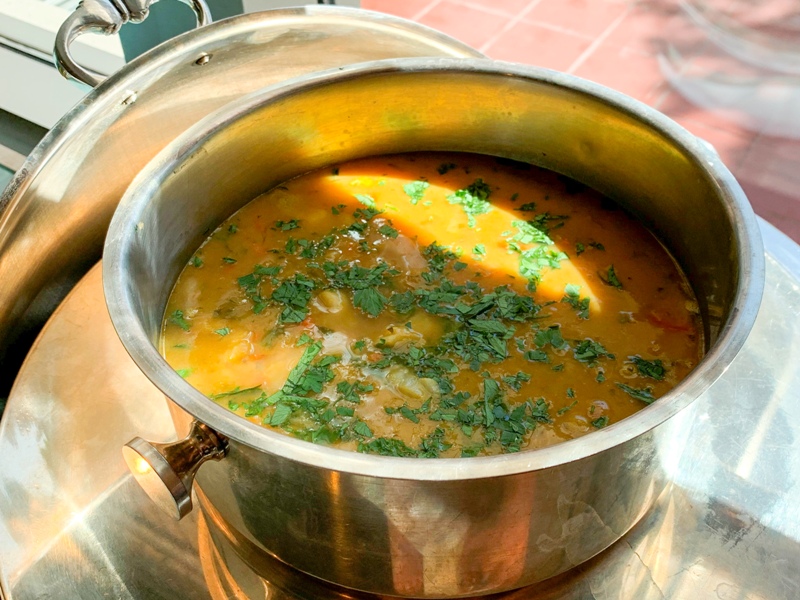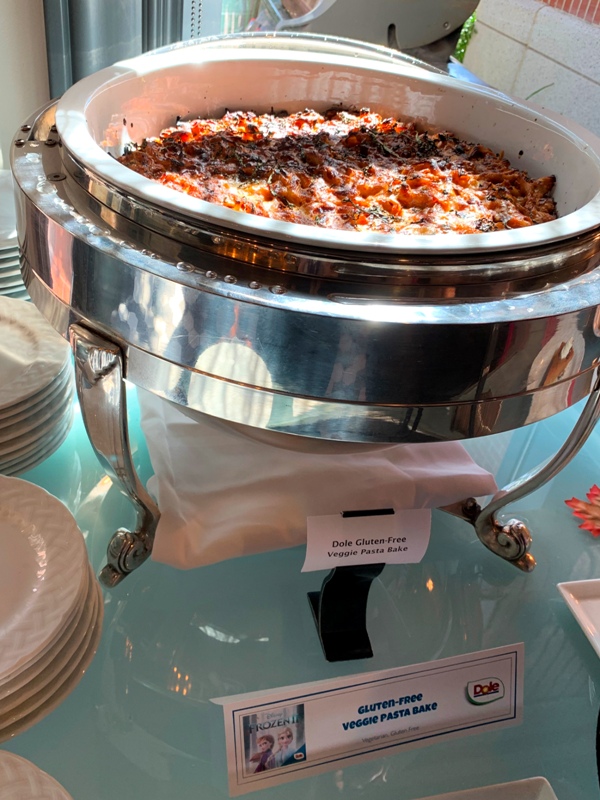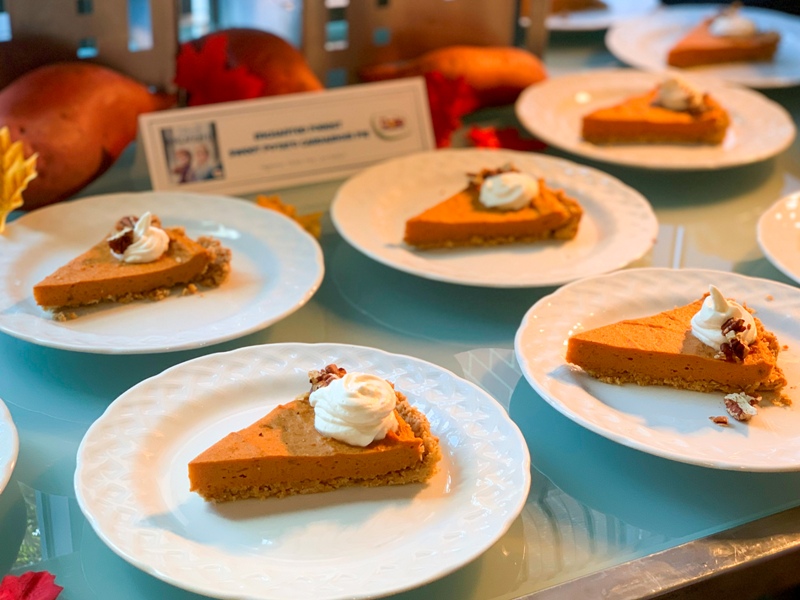 Not only did we go home with full stomachs and our own pizza for later, but we were given very generous swag bags on the way out!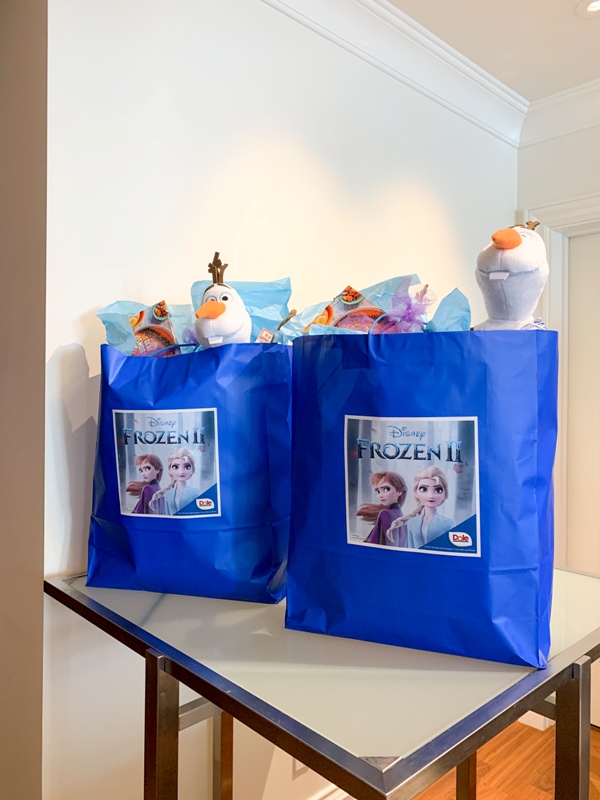 It was so much fun spending the morning with my blogger friends and the teams from Dole and The Walt Disney Company. I hope this article gives you some new yummy recipe ideas, and don't worry – I'll have an article coming soon with even more Frozen 2 inspired delicious and nutritious recipes! But if you can't wait, be sure to check out the Dole website for more!