Anita and Michael are big Disney fans and entertained the idea of a wedding at a Disney resort, but ultimately it wasn't in the cards. Still, they had an awesome and intimate elopement at the Griffith Observatory in Los Angeles, California, which fit their self-proclaimed nerdy personalities perfectly. But they still wanted to pay homage to their favorite mouse! So they made sure they enhanced their elopement with Disney details! Anita wore a lovely Mickey charm bracelet and Michael donned his best Mickey socks. Aren't they so adorable? This is perfect proof you can elegantly weave your love of Disney into your wedding day (as if you didn't already know).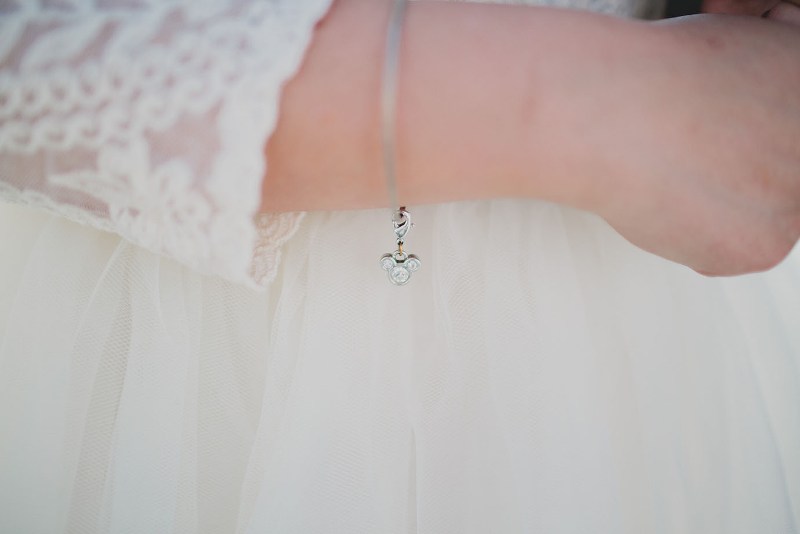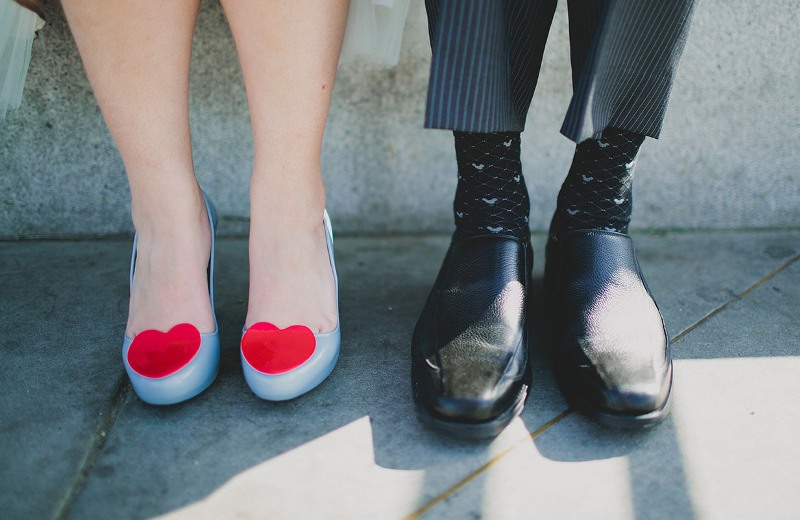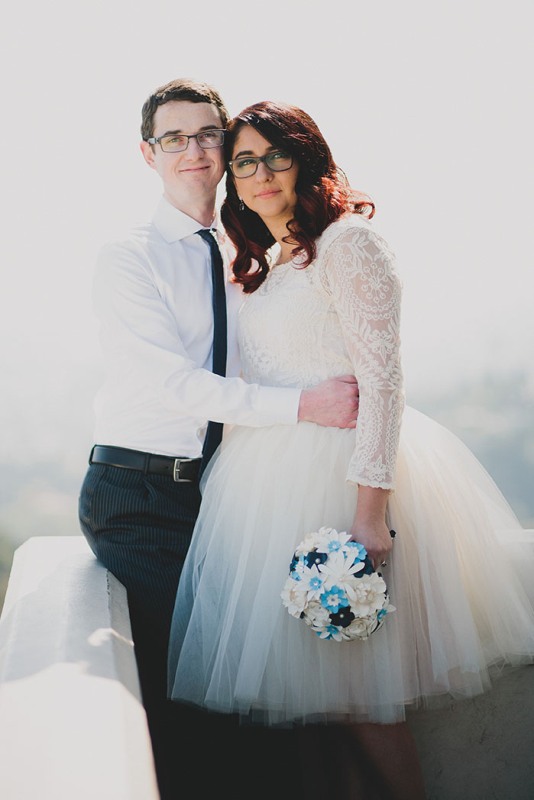 The Griffith Observatory does in fact have a Disney connection. It is located within the grounds of Griffith Park in Los Angeles, where Walt Disney would take his daughters to play. It was said Walt Disney came up with the idea for Disneyland while watching his daughters ride on the Griffith Park merry-go-round.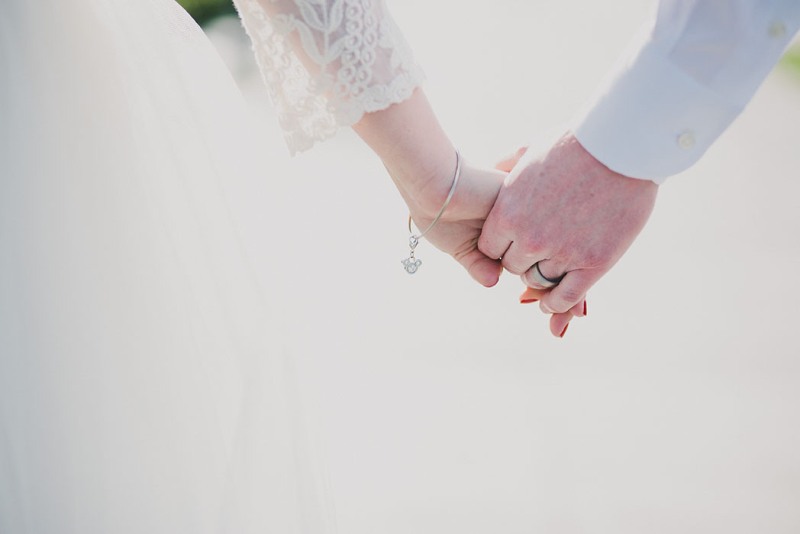 Congrats to Anita and Michael on your elopement!
All photos by Katie Pritchard Photography. You can see more of Anita and Michael's wedding here, and visit Anita's blog here.