I really love this "Hidden Mickey" veil that Disneyland Bride Cynthia wore at her wedding reception and I was floored when she said she added the embellishments herself. She was gracious enough to write up a little tutorial for us, and I can't believe how simple it is!
If anyone tackles this project, send me some pictures!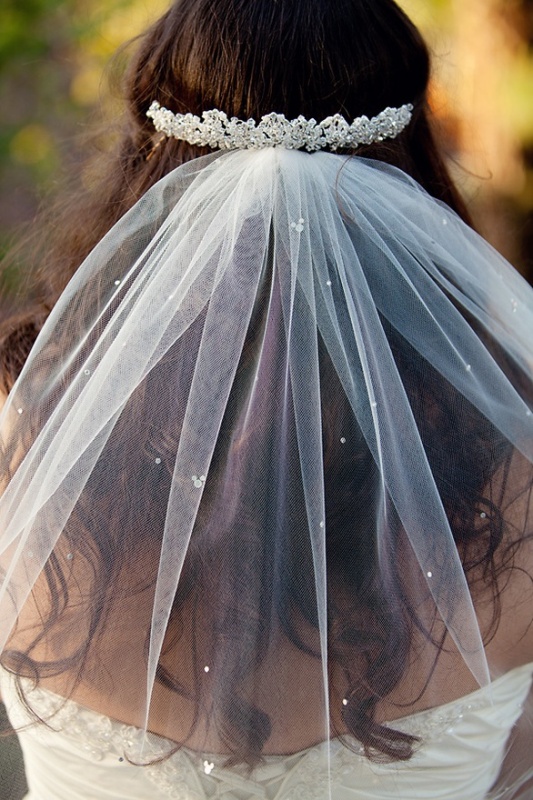 Photo by White Rabbit Photo Boutique
Add Hidden Mickeys to Your Bridal Veil
(This article contains affiliate links which means we may earn commission if you make a purchase.)
Supplies:
Step 1) Start off with a basic veil. It doesn't have to be an expensive veil from a bridal salon. In fact, this one from Amazon (similar to the one pictured) is reasonably priced and has great reviews.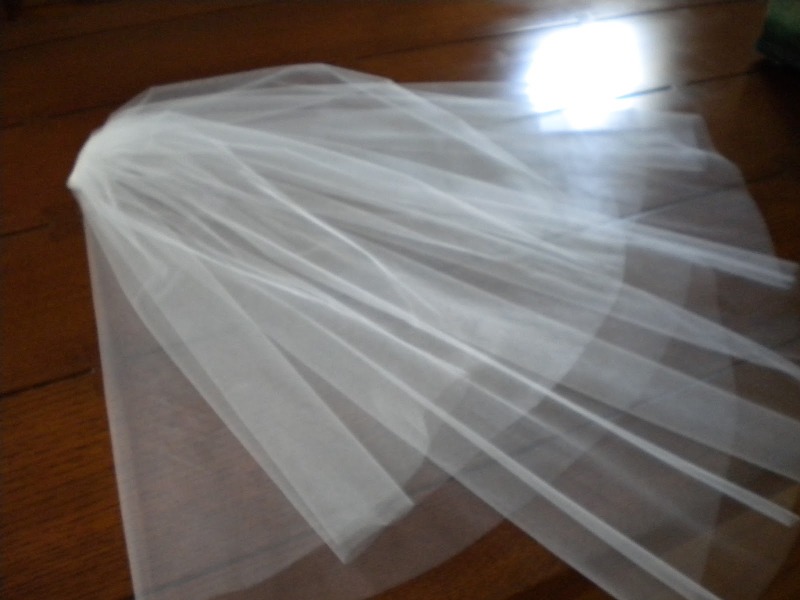 Step 2) Take off a rhinestone from the sheet (tweezers help!) and place it on the veil. Press down lightly to adhere the rhinestone to the veil. Scatter the rhinestones in some sort of pattern so that it looks uniform. (These rhinestones from Amazon look like they would do the job.)
Step 3) For the extra dose of magic create Hidden Mickeys with the rhinestones by putting two smaller rhinestones above a bigger rhinestone to create Mickey ears. You can do as many Hidden Mickeys as you like!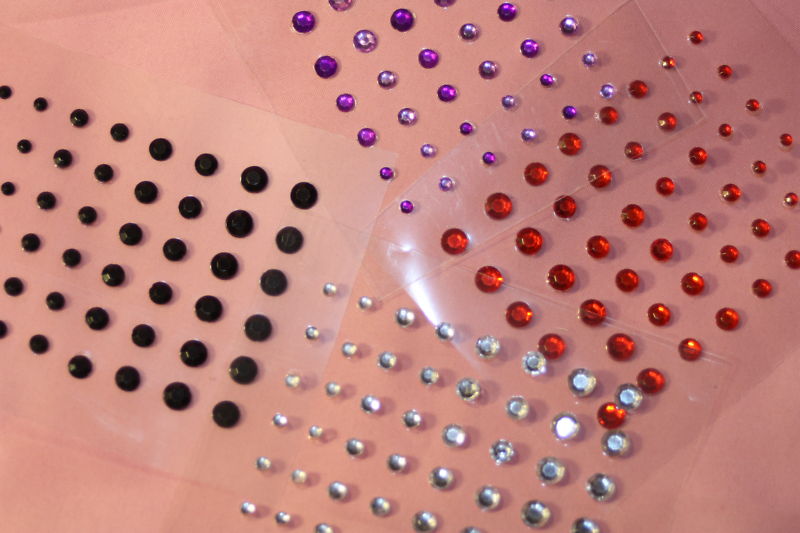 Step 4) Steam the veil to release any wrinkles.
Step 5) Wear proudly!
*Other customizing options: choose your favorite rhinestone color (such as your Something Blue), switch out the rhinestones for self-adhesive pearls, or purchase designs such as pretty flowers or hearts.
A note from bride Cynthia – "I purchased an expensive veil with a crystal beading trim that in hindsight I could have gone without because I only used it for the church ceremony. Otherwise I wore my Mickey veil all day. I loved it more than the expensive veil."
Great DIY project, Cynthia! Thanks so much for sharing it with us, and congratulations!
(All photos are personal photos unless otherwise noted)
This article was originally published in July 2012 and has been updated.